Ever since the Marvel Cinematic Universe (MCU) successfully connected its films, every studio in showbiz believed it was the only way to go for comic book movies. It's understandable, especially considering how the MCU is practically printing money at this point. However, Matt Reeves' The Batman shows the flipside here: it's a place where smaller, self-contained worlds can thrive without the weight of a shared universe.
The MCU works, but at what cost?
When asked by Variety if he would consider directing a Marvel film, Reeves said the following: ""I have such respect for Kevin Feige and also for the [Marvel] filmmakers. But to be honest with you, I just don't know how I would make my way through that. There has to be some level of discovery for me, where I have some freedom to find my way. If I have to come into something that's already set too firmly, then I think I would get lost. And I don't think they would be happy with me either."
Reeves' comments aren't a criticism but an honest observation. Every filmmaker knows that when they join the MCU, there isn't much wiggle room to deviate from Feige's blueprint. There's a formula and parameters that writers and directors need to adhere to, which has led to notable filmmakers such as Edgar Wright and Patty Jenkins walking away from projects due to a lack of creative freedom.
A shared universe is somebody else's sandbox where there are a limited number of toys that can be played with, while time must also be put aside into setting up the next story. The MCU is living proof that it can work when compromises are made, but it isn't guaranteed to be smooth sailing for others that don't have a clearly defined—or agreed-upon—plan.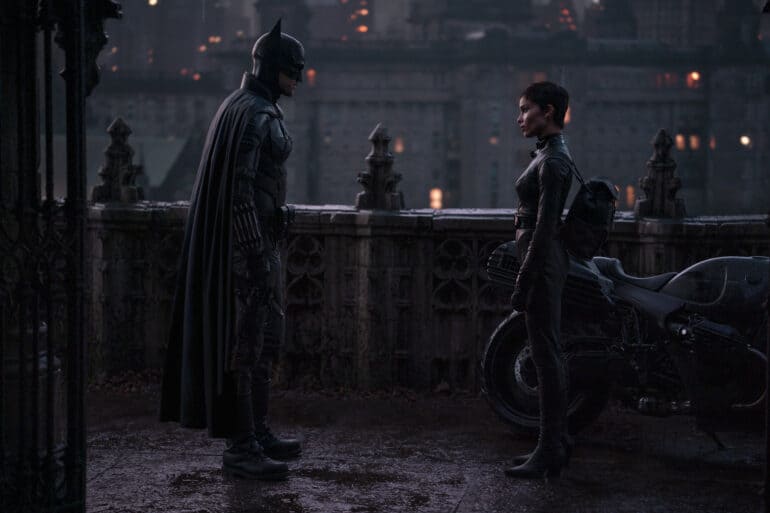 Smaller universe, smaller hassles
Have you ever worked on a project with multiple stakeholders from different departments? It's hell. Everyone has an opinion and agenda, as you're stuck with the unenviable task of trying to satisfy everyone without offending anyone. More times than not, everything is derailed at the end and people point fingers at each other for the mess that's been made.
The above is an accurate description of the DC Extended Universe (DCEU). After all the meddling and interference, it was left with a rudderless plan and the unmistakable stench of corporate politics. Instead of a shared universe, chaos reigns.
While it's impossible to escape the corporate overlords in any franchise, it's far easier to manage a smaller group of vested parties. Reeves' Gothamverse, as a prime example, is on a much smaller scale than the overall DC Universe, allowing for a) decisions to be approved quicker, and b) less input from individuals who just want their name to appear on the "last edited" section of a document. Fewer people in a room almost always results in getting more done, quickly and smartly.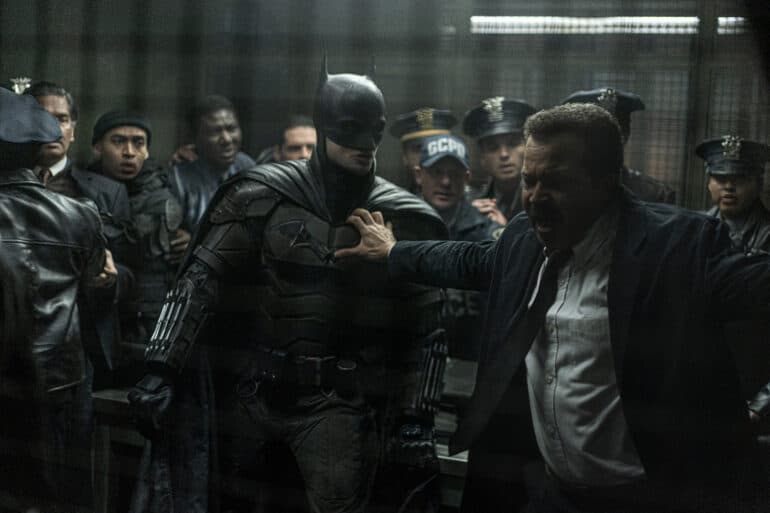 Some characters just don't gel
While Batman has been a part of the Justice League for years, let's be honest here: his best stories are the ones that take place without the League's involvement. Gotham sitting outside of the main DCEU isn't a bad thing, since it'll give more screentime to characters associated to the Batman lore, such as Robin, Red Hood, etc., who might not get a second look otherwise.
The reality is also that some characters lend themselves better to others, while some don't. Instead of shoehorning and forcing everyone to work together in a cohesive universe, it's better to split the map into smaller worlds where it isn't necessary to have everyone interact all the time.
For example: Superman and Green Lantern deal with the cosmos a lot more than other someone like Batman, so it's easy to see how they'd pair well for a Justice League story where they need to take on an intergalactic threat. Would Batman really be a good choice here when he's more of a boots-on-the-ground detective who's more comfortable being knee-deep in Gotham's grime?
Ultimately, you must ask yourself this fundamental question: Do you want a good story or for everything to be connected? Yes, it's possible to have both, but would you rather have an excellent standalone film or a collection of good ones?
Tell us, what do you think about shared universes? Let us know in the comments sections.