If you mention the word "werewolf" nowadays, people roll their eyes. The lycanthrope has been overdone in film over the decades and no one wants to see these furry creatures on screen anymore. Well, Josh Ruben's innovative horror comedy Werewolves Within, based on the Ubisoft video game, might be the film that swings the pendulum in the other direction.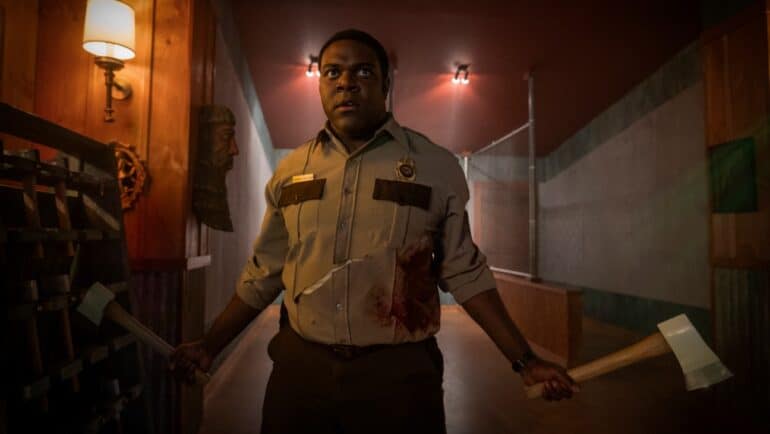 It's a simple premise. There's tension in the small town of Beaverfield. One day, a snowstorm traps everyone in an inn, with a mysterious monster terrorising them.
However, this isn't your typical werewolf fare where someone fights the urge to be a beast and craves for their humanity—you know, that whole man versus beast vibe. Instead, Werewolves Within is like the perfect merger of Ready or Not's gory humour intertwined with Knives Out's whodunit approach. There's no denying that Ruben's film is a sharp mystery carried by a sensational cast—featuring Sam Richardson and Milana Vayntrub—that keeps you guessing who actually is the Beaverfield werewolf?
At one point in Werewolves Within, you're even faced with the question: what if there isn't a werewolf at all and it's just the people being crappy to each other? Look, to avoid spoilers, there will be no definitive answer provided to that question here, but let's say that you'll yo-yo between believing there's something and nothing several times throughout the film.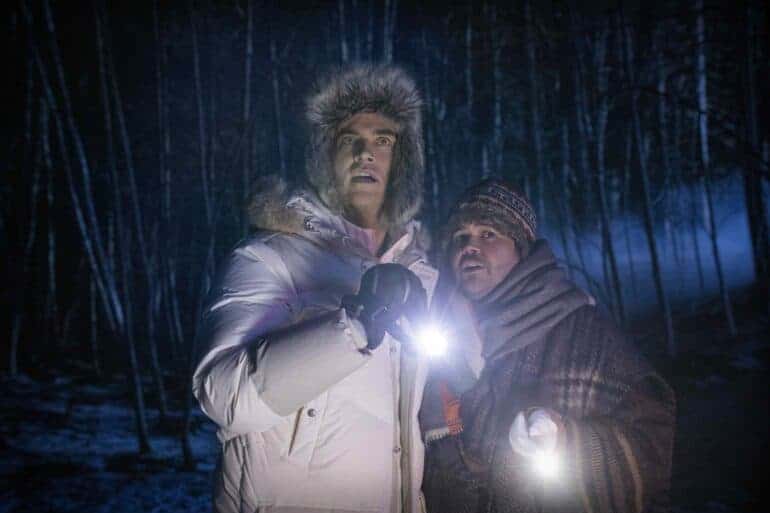 While the characters are divided between obvious red herrings and those that will throw you off the scent, there's ultimately a good message instilled here. Werewolves Within acts as a metaphor for how everyone has a bit of nastiness inside of them, but there's still a place for nice people in this world. It's a reminder that you don't need to be like the rest of the pack and we should all try to be a little kinder to one another. You simply cannot fault this.
More than anything, Werewolves Within is a refreshing take on the trope. The fun never lets up and you can't help but be absorbed by the mystery. Plus, it isn't afraid to get silly when it needs to either, displaying a keen self-awareness for this absurd lore that many filmmakers could learn from.
Overall, Werewolves Within will certainly be one of the most entertaining horror comedies you'll watch. It's a wild, hilarious ride, and you're unlikely to see a better werewolf movie this year (unless WolfCop 3 miraculously gets made).