It's been six years since the first film was released. Is it time for Travis Fimmel, Paula Patton, Ben Foster, Toby Kebbell, and Duncan Jones to shake off the dust and begin work on a Warcraft 2 movie? We certainly hope so.
It seems like almost every gamer has a story that involves World of Warcraft in some way or another. Even if you've never set foot in Azeroth, cultural osmosis decrees that you've at least been exposed to the imagery of orcs clashing against knights in giant, flashy armour. Perhaps due to its massive popularity with gamers, and since the fantasy epic genre has proved successful in cinemas countless times before, Legendary Pictures thought that bringing Warcraft to movie theatres in 2016 would be a great idea. As it turns out, it wasn't.
Like many other films based on video games, Warcraft ended up being a bland, humourless movie that never did much other than provide some scenes of senseless fan service. If you were to watch the movie without knowing anything at all about the series, you'd have a terrible time trying to make heads or tails of what the motivations for the many races in Azeroth are.
However, against all odds, rumours have been circulating about the possibility of a Warcraft 2 movie. Since the original film was announced all the way back in 2006, and it wasn't released until a decade later, it might still be some time before we see any sort of Warcraft 2 movie being made. However, before we get to that point, there are some issues with the first film that need to be resolved if there's any hope for Warcraft to become a movie franchise.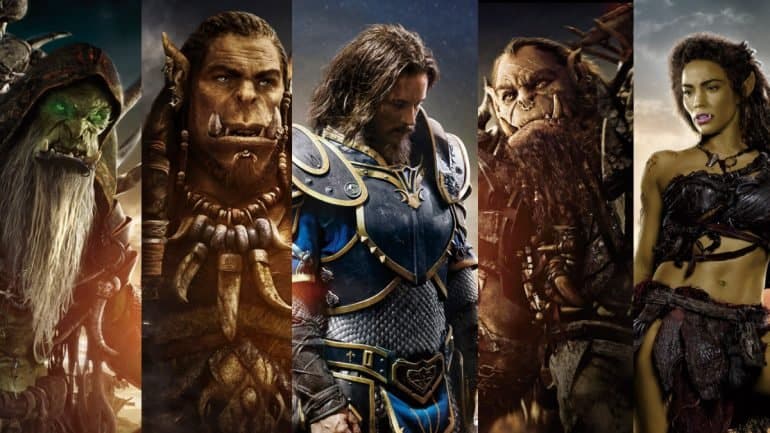 Rebooting The Game
Some sequels can come back from disappointing first movies; one of the best examples of this is 2013's The Wolverine, which fixed almost every terrible decision made in X-Men Origins: Wolverine. However, in the case of a hypothetical Warcraft 2 movie, perhaps starting the franchise all over might be the best route that the studio could take.
There's so little material to build upon from the first Warcraft film, that fans wouldn't be all that bothered by a Warcraft 2 movie that completely ignores the events of the 2016 flick.
The best part about Warcraft is that the producers have a vast fantasy world to draw inspiration from. If the latest rumours are to be believed, Legendary seems to be aiming towards a soft reboot with the Warcraft 2 movie. Perhaps we'll see more of Azeroth and its many civilizations in the potential sequel, or maybe we'll get to see older versions of the characters from the first film.
Avoid The Anderson Formula
When it comes to video game movie adaptations, there's a name that makes even the most loyal fanboys tremble: Paul W. S. Anderson. Better known for his work in the Resident Evil film series and 1995's Mortal Kombat, Anderson has made a career bringing video games to the big screen, to generally unfavourable reviews.
Anderson's style of filmmaking usually devolves into campiness quite fast — and there's nothing wrong with action schlock from time to time, but it usually makes his video game adaptations feel even cheaper as a result. Whoever is at the helm of the Warcraft 2 movie would need to make the movies feel like a fantasy/adventure movie inspired by a video game, not a straight adaptation of the source material — mostly because that's never worked before.
If Duncan Jones, who directed the first film — and also the outstanding 2009 sci-fi film, Moon — ends up in the director's chair for the Warcraft 2 movie, perhaps we might get a better look at his vision for what the cinematic version of Azeroth was like. And, who knows, we might be getting another The Lord of the Rings trilogy based on the myths and legends of Warcraft sometime in the future.
Tell us, do you want a Warcraft 2 movie? Should Travis Fimmel return for the Warcraft sequel?