Are you a fan looking for the best Toni Collette movies and TV shows to watch? In this comprehensive guide, we'll cover the Australian actress's top performances — all the way from her breakout role in Muriel's Wedding to her more recent critically acclaimed TV series, Unbelievable. Let's explore the depth and the incredible range of Toni Collette's acting skills, and perhaps you'll find your next binge-worthy watch too.
RELATED: Hereditary 2: Is Ari Aster Working On A Sequel?
From her first debut in 1994, this award-winning Australian actress has gained much attention for her acting talents. With many prominent roles spanning two decades, Toni Collette has been recognised as one of the gems of our generation. As such, she has starred in various projects, ranging from big-screen films to small-screen TV series. And this should come as no surprise, with her having attended the National Institute of Dramatic Art and Australian Theatre for Young People. So, it is only natural to ask what her best performances were.
This list will examine twenty of Toni Collette's most popular roles in movies and TV shows. We will rank them from worst to best, with the best performance as the number one spot. Naturally, the films/series on this list will cover a variety of genres, as the actress has a fantastic range of her talents, starring in The Night Listener (2006), Lilian's Story (1996), The Boxtrolls (2014), Enough Said (2013), The Way, Way Back (2013), a CBS show Hostages and most recently, The Power (2023).
Whether it's comedy, horror, or mystery, you can be sure she has covered them all. With a range comparable to that of Nicole Kidman and Meryl Streep, the actress has earned everything from a Tony nomination to an Independent Spirit Award. And this is aside from having starred alongside the likes of Jim Rash, Nat Faxon, the late James Gandolfini, Anthony Hopkins, Ben Affleck, and Allison Janney. So, without further ado, here is a list of Toni Collette's best movies and TV shows ranked from worst to best.
20. Pieces of Her (2022)
As the first of two series, the actress starred in 2022, Pieces of Her is based on Karin Slaughter's 2018 novel of the same name. The story follows 30-year-old Andy Oliver, who moves back to her hometown to care for her mother, Laura Oliver.
When a shooting breaks out in a local diner, Laura takes the threats out easily, changing Andy's view on her mother forever while marking the start of a journey that uncovers the truth about her mom.
Making Netflix's top ten most-watched show, Collette's performance was praised for carrying the series despite it receiving a pretty low Rotten Tomatoes rating. And although this is ranked in last place, it is still a fantastic performance given by the actress.
19. Dream Horse (2020)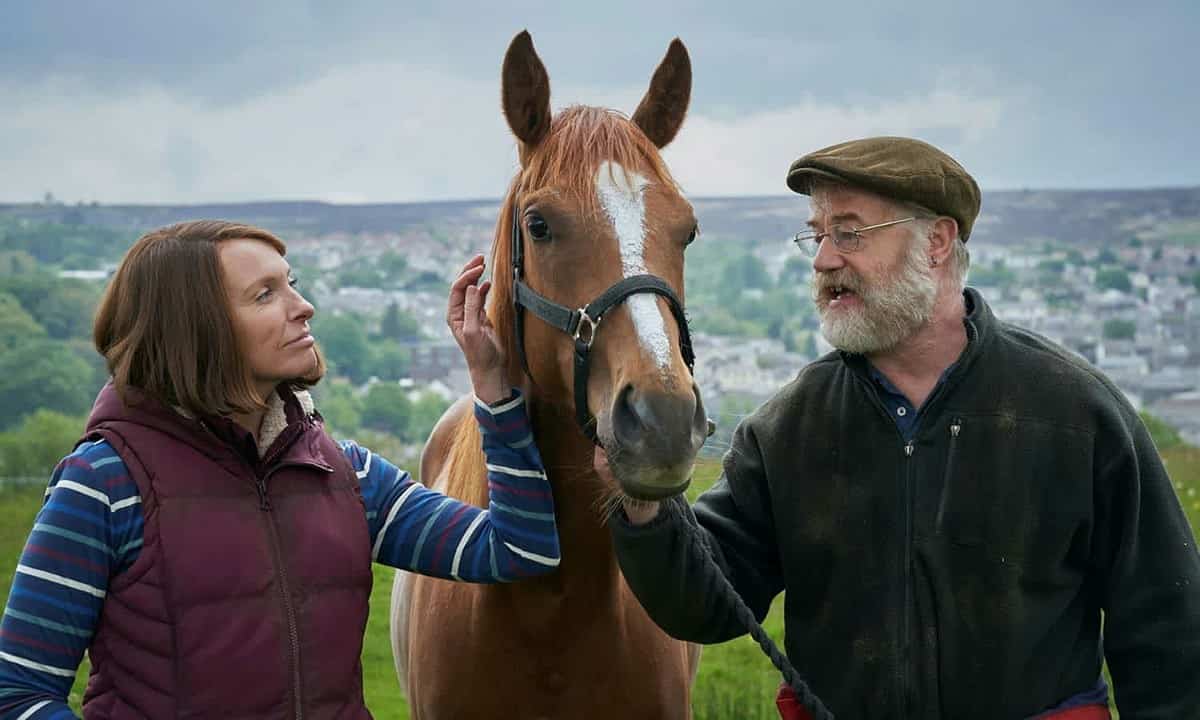 Based on the true story of a Welsh village that raised a racehorse, Collette stars as a Welsh bartender named Jan Vokes. With big hopes for a racehorse named Dream Alliance but no money, Jan convinces her town to help raise funds for Dream. The horse grows to become one of the best through the sheer determination of Jan and ends up participating in the Walsh Grand National.
Although most of the audience who saw the film was female, critics were impressed by Collette's acting. The film is highly recommended and stands at a current 68 out of 100 score rating on Rotten Tomatoes, ranking much higher than the previous entry.
18. Miss You Already (2015)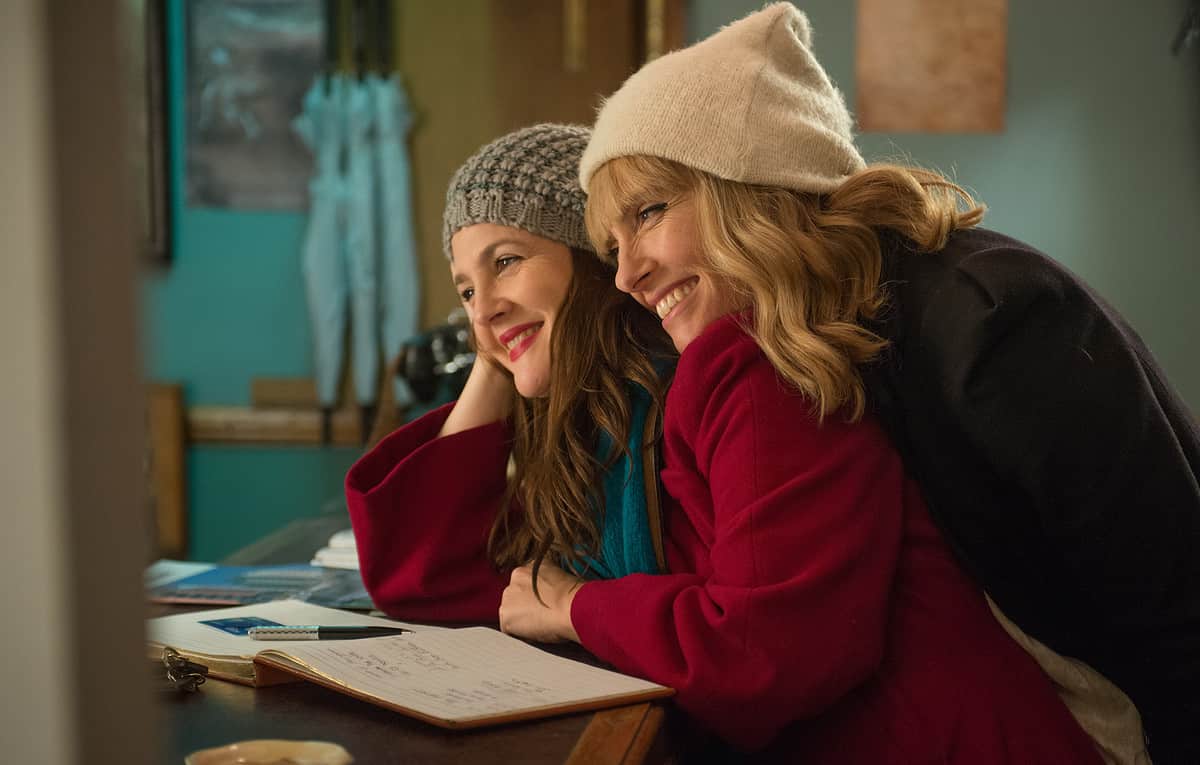 Starring alongside Drew Barrymore, who plays Jess, Collette plays her best friend, Milly. With the film heavily focusing on the friendship between two women, we explore how life can easily take a turn for the worst. Milly learns she has breast cancer and must accept that she might not be around anymore, while Jess struggles to conceive a child.
While the film has some manipulative moments, aiming to hit audiences right in the heart, critics praise the leads for their exceptional abilities to make up for it. Collette does a superb job of portraying Milly's agony and grief following the life-changing news she receives, making for a solid performance, even if the film is not one of her best.
17. Fright Night (2011)
Starring as the mother of the main character, Charley Brewster (Anton Yelchin), Collette plays Jane Brewster. This is alongside Colin Farrell, who plays their vampire neighbour named Jerry.
Although her role is minor, she plays a believable mother in this comedy-horror film. Switching from irritation with Jerry to flirting with him, she does not hesitate to go after him when finding out her son is correct about his vampiric nature. Channelling the perfect amount of horror, panic, and motherly protection, we see her exit from the film when she stakes Jerry with a real estate sign after running him over with a minivan. While she, unfortunately, misses his heart, she still left an impression.
16. Japanese Story (2003)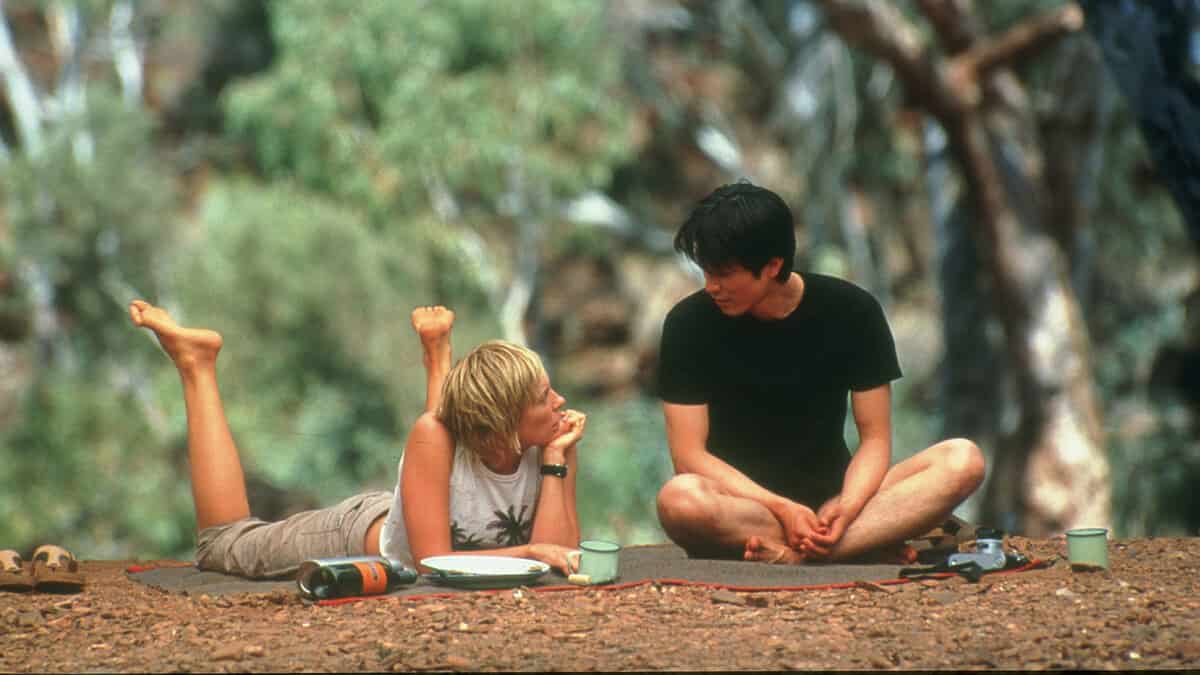 Although the film received mixed reviews from critics, it ended up winning a total of 20 awards, with the Satellite Awards and AACTA Awards for Best Actress going to Toni.
Starring as a company director for a business that creates geological software in Australia named Sandy Edwards, Colette co-stars with Gotaro Tsunashima. Gotaro plays a Japanese businessman named Hiromitsu Tachibana, and the film follows the two as they become stranded in the desert and happen upon an unlikely romance.
Playing a capable and tough young woman, Collette's emotions throughout the film are palpable, with her reaction to the tragic and abrupt end to their romance leaving viewers just as distraught and lost. Her acting is especially appreciated in the haunting last shot of the film.
15. United States of Tara (2009 – 2011)
With Toni Collete having been nominated for and ultimately winning an Emmy Award for Outstanding Lead Actress in a Comedy Series not once but twice, she outdid herself as Tara Gregson in this three-season long TV series.
Here, Collette plays the wife and mother in the Gregson family, who must cope with the effects of her dissociative identity disorder (DID). With an inability to feel things she knows are normal, she fears her various personalities will reemerge. Having done a fantastic job playing her various personalities to an almost realistic degree, the show's final season received universal acclaim.
In addition to her previous accolades, Collette won the Golden Globe Award for Best Actress – Television Series Musical or Comedy for the second season while being nominated for another following the show's final season.
14. I'm Thinking of Ending Things (2020)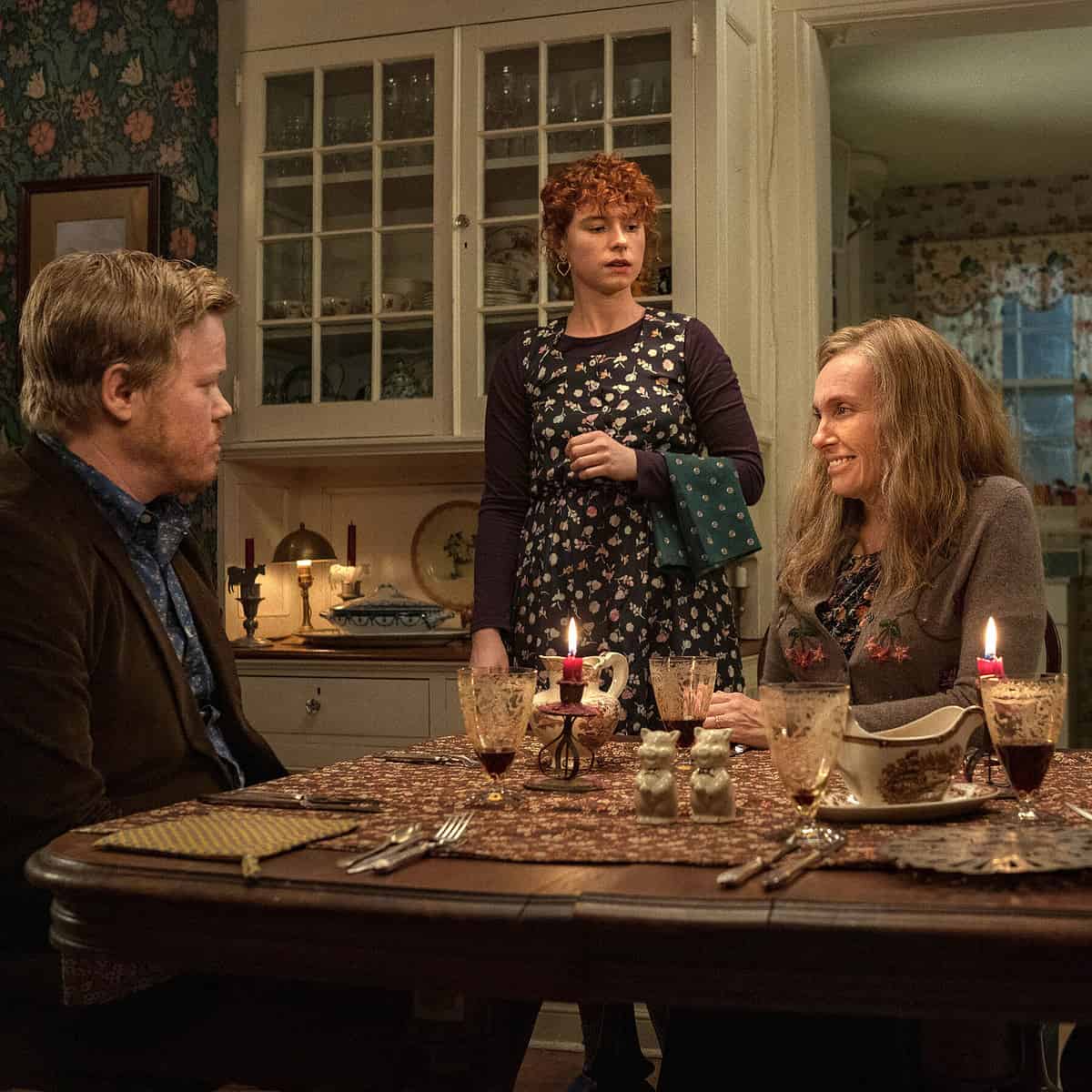 Based on the Iain Reid novel of the same name, Toni plays the mother of Jake (Jesse Plemmons) in this surreal psychological thriller.
With the entire cast doing a fantastic job leading the film, Collette's character switches between multiple versions of herself, with the actress doing an amazing job of playing both a welcoming younger version of Jake's mother and a forgetful, older version.
With her performance alongside Plemmons, Jessie Buckley, David Thewlis, and Guy Boyd, the film delivers on a tangibly confusing ride; the film certainly earned its long list of accolades. Specifically, Collette was nominated for the Chicago Film Critics Association Best Supporting Actress Award and the San Francisco Bay Area Film Critics Circle Award for Best Actress.
13. Dinner with Friends (2001)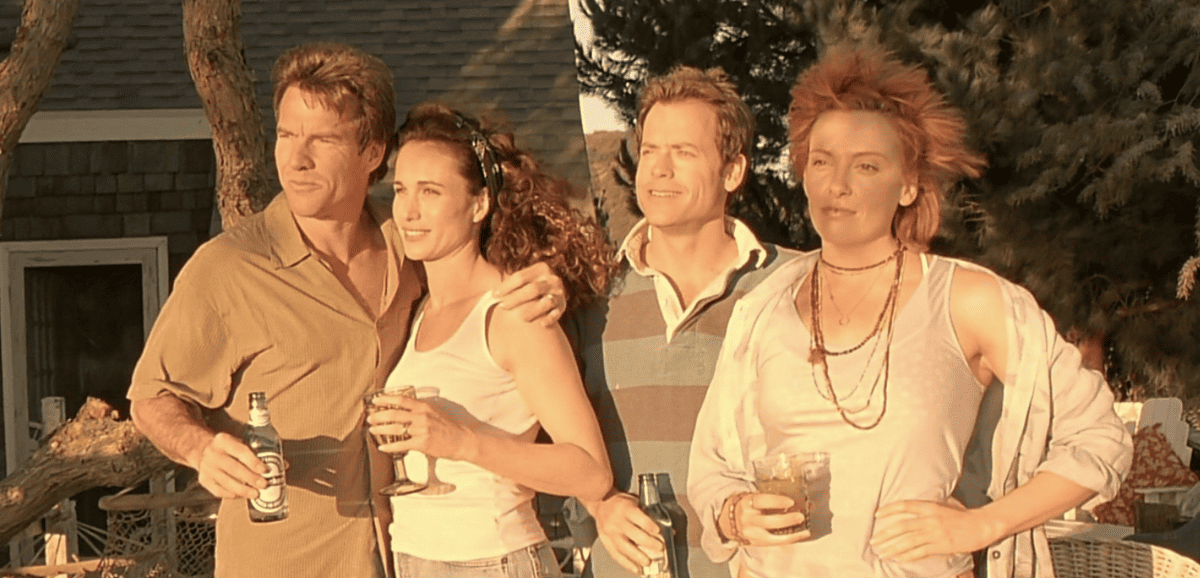 As an adaptation of Donald Margulies' 1998 play of the same name, the film does not receive much recognition.
Dinner with Friends follows life-long friends Gabe (Dennis Quaid), Karen (Andie MacDowell), Tom (Greg Kinner), and Beth (Toni Collette). While Gabe and Karen are happily married, Beth reveals that she and Tom are getting a divorce following his affair with a flight attendant named Nancy. This sends the friend group into chaos.
Collette does a fantastic job at playing the deceptive and manipulative character of Beth, a woman who enjoys playing the victim. So naturally, Dinner with Friends (2001) was nominated for two Emmy Awards, including the Outstanding Made for Television Movie Award.
12. Mary and Max (2009)
Not only has this Primetime Emmy Award-winning actress dominated the live-action film industry, but she also lent her talents to the world of voice acting. This critically acclaimed, award-winning film touches on many heavy themes, such as mental illness, childhood neglect, and autism.
The story follows Mary Daisy Dinkle, an 8-year-old girl who becomes pen pals with an overweight American man with Asperger's syndrome named Max Jerry Horowitz. They maintain a friendship over the years, with Toni voicing the adult version of Mary and fully delivering her performance of a young woman struggling with mental disorders.
With a heartbreaking yet inspiring ending, Collette was praised for her work on this film.
11. Hearts Beat Out Loud (2011)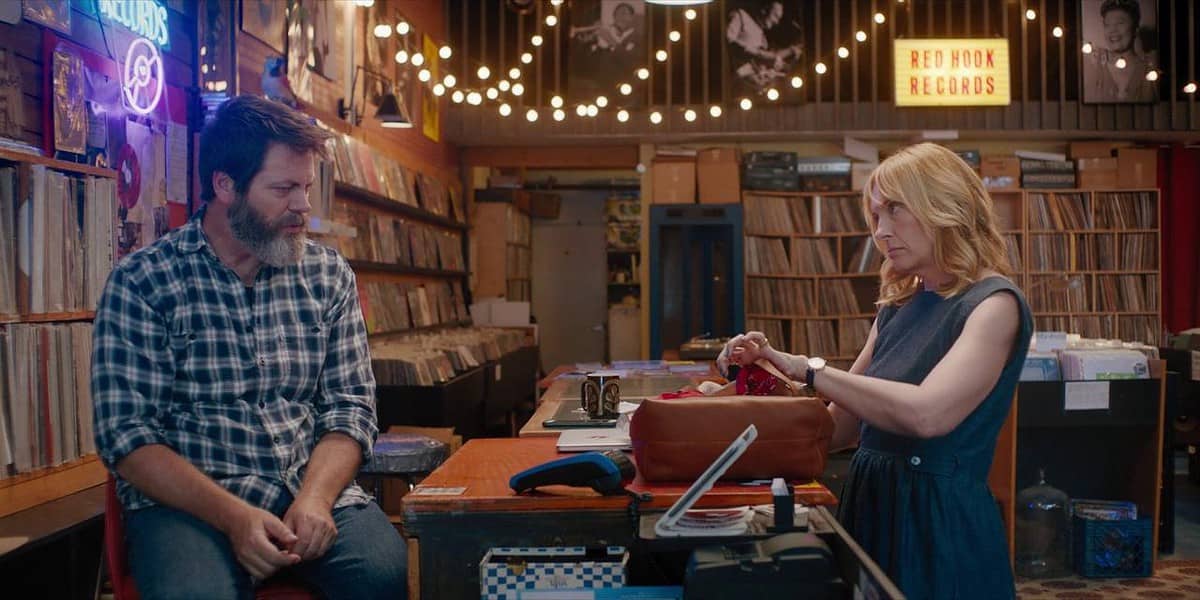 With this film pushing the career of Nick Offerman to new heights for his amazing performance as Frank Fisher, it should come as no surprise that Toni Collette also played a role in this iconic film. As the landlady and possible love interest of Frank, Collette stars as Leslie, a determined businesswoman who has been rooting for Frank from the start by not raising his rent.
While the movie focuses on Frank's relationship with his daughter, Sam, Leslie eventually offers to help the record store owner save his business from being shut down. With the cast outdoing themselves, Collette does well as a supporting actress for this film, not missing a beat with her performance and on-screen chemistry with Frank.
RELATED: Why James Wan's Malignant Is the Best Horror Movie in Forever
10. The Staircase (2022)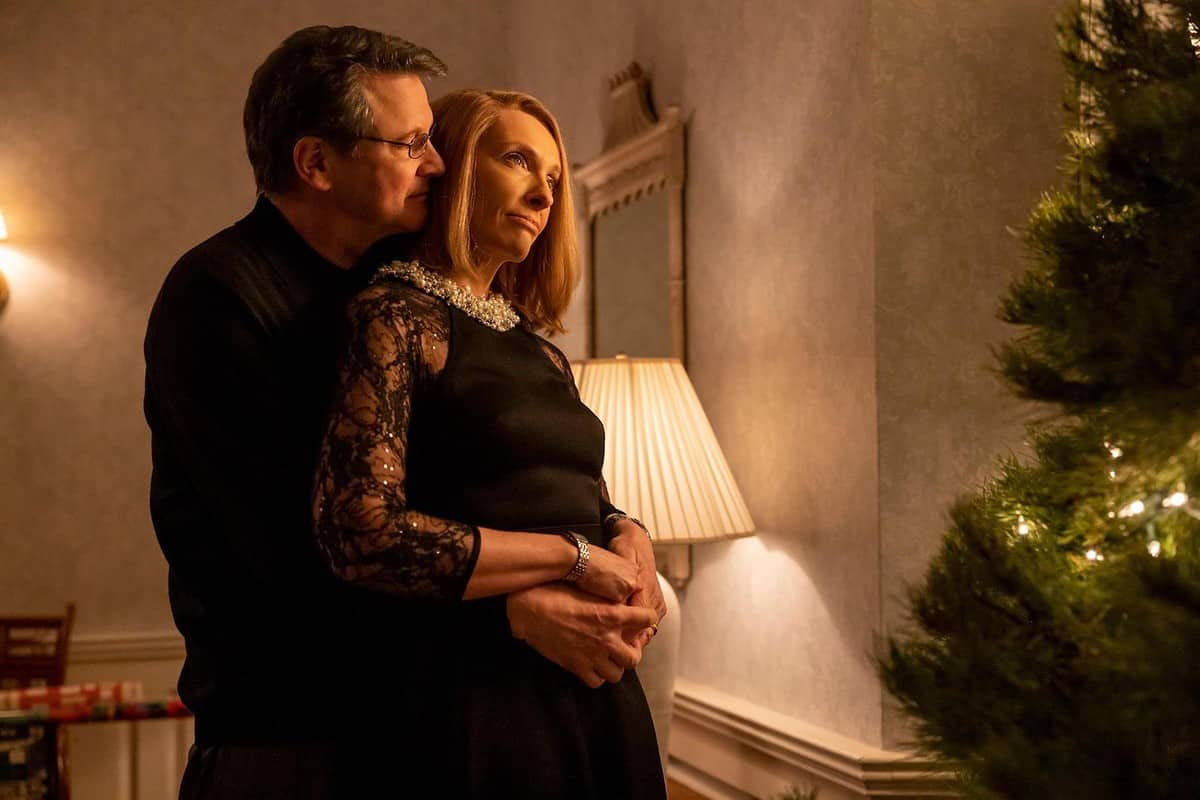 This biographical crime drama was created by Antonio Campos and is based on Jean-Xavier de Lestrade's true crime 2004 docuseries. It follows the story of Michael Peterson (Colin Firth), a crime novelist accused of causing his wife, Kathleen Peterson (Toni Collette), to perish. Although Kathleen is found at the bottom of a staircase, we see Collette's fantastic performance as the character through multiple flashbacks leading up to her eventual passing.
She received an Emmy nomination for Outstanding Lead Actress in a Limited or Anthology Series or Movie in addition to a Satellite Award nomination for Best Actress in a Miniseries, Limited Series or Television Film. There is no better way to kick off the top ten than with this impressive performance.
9. About a Boy (2002)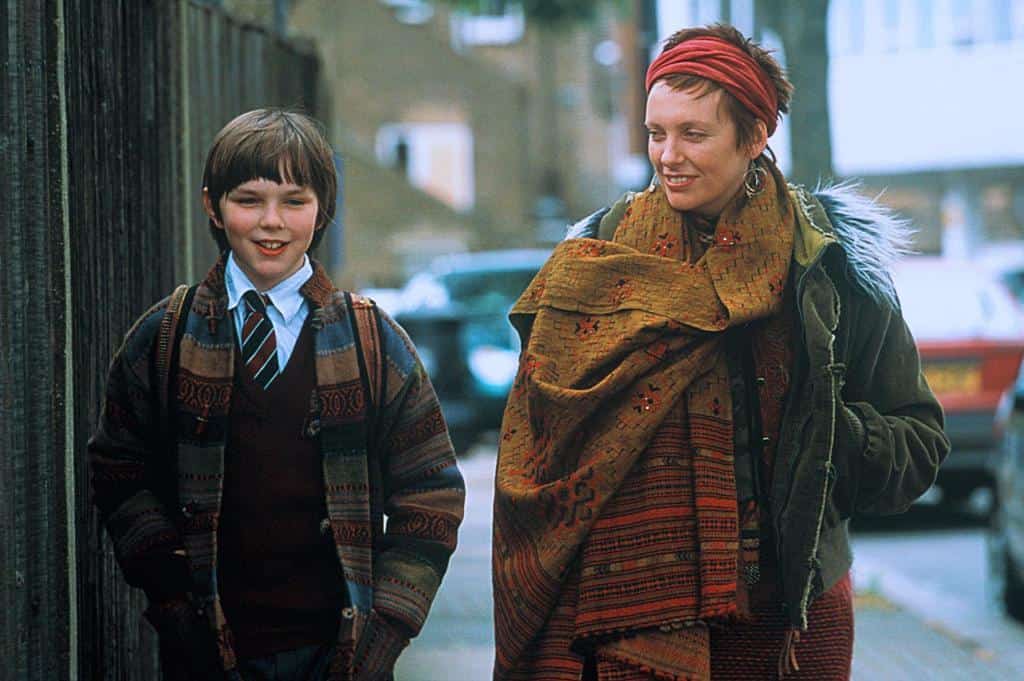 With both Hugh Grant and Toni Collette each receiving a Golden Globe nomination and BAFTA nomination, it goes without saying that these actors brought their A-games.
Collette stars as Fiona Brewer, the mentally unwell mother of Marcus Brewer (Nicholas Hoult). Grant plays Will Freeman, a socially awkward man whom Marcus blackmails into dating his mother to ensure she does not try to take her own life again. Collette brings audiences an excellent portrayal of what depression can lead to while still sticking within the confines of the film's romantic comedy atmosphere.
The film received an Academy Award nomination for Best Adapted Screenplay. However, with critical praise for the lead actors, the movie scored 75 out of 100 on Rotten Tomatoes.
8. The Sixth Sense (1999)
As the second highest-grossing film of 1999, it is no surprise Collette played a supporting role in the movie. The Sixth Sense (1999) received six Academy Award nominations, including Best Supporting Actress for Toni and Best Picture.
As an establishing film in M. Night Shyamalan's directorial career, Collette starred as Lynne Sear, the mother of Cole Sear (Haley Joel Osment), a 9-year-old boy who claims he can speak to dead people. She gives an outstanding performance as a mother distraught for her son and eventually accepting of his unique ability to talk to the deceased.
With an unforgettable twist and some of the most iconic lines in cinematic history, Toni Collette will go down in history alongside Bruce Willis and Haley Joel Osment.
7. Little Miss Sunshine (2006)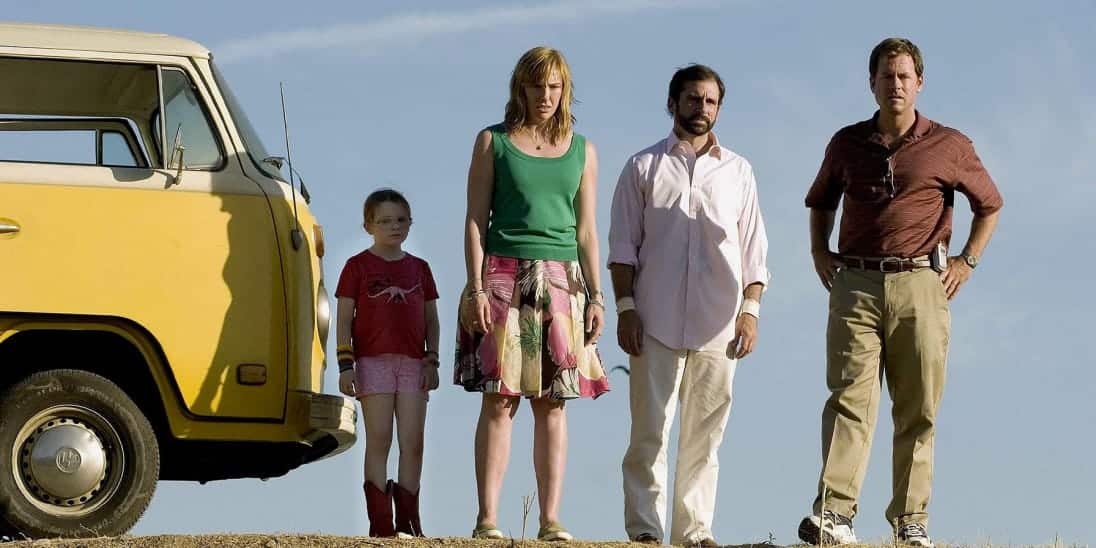 Starring alongside the likes of Greg Kinnear, Steve Carell, Paul Dano, Abigail Breslin, and Alan Arkin is probably intimidating. However, Toni plays the role of a mother in her dysfunctional family to a tee. Playing Sheryl Hoover, she discovers that her aspiring beauty queen daughter, Olive, has been accepted in California's "Little Miss Sunshine" beauty pageant. As it is two days away and her family cannot be left alone, they all pile into a bright yellow Volkswagen van and embark on the 800-mile journey together.
Perfectly encapsulating the essence of an overworked, tired mother, Collette did a fantastic job in this film. Of course, the movie saw a long list of accolades, many for the cast's great performances.
6. Krampus (2015)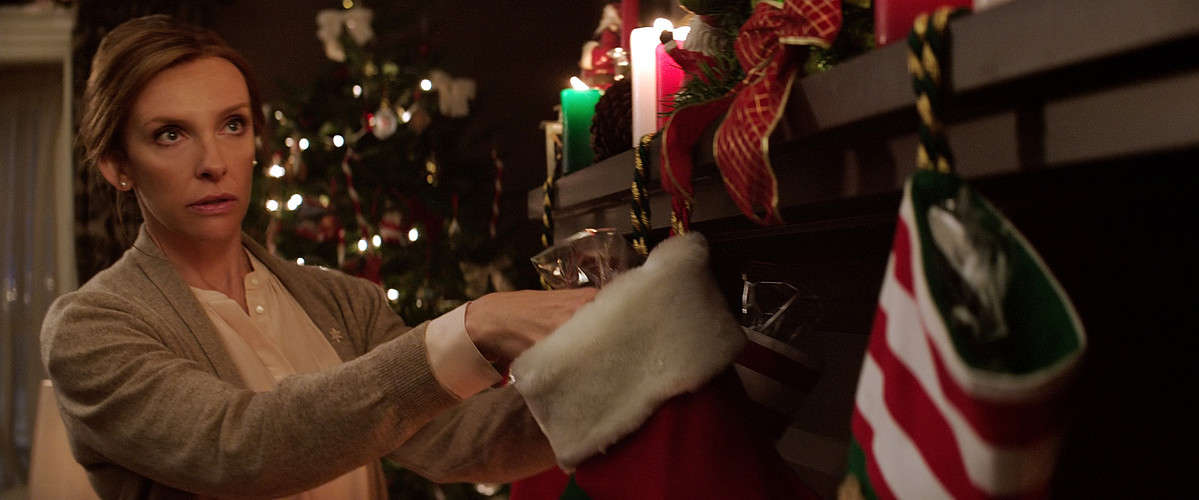 It seems Toni excels in roles where she plays the wife and mother in a dysfunctional family. And that is no different for her role as Sarah Engel, the mother of Max Engel (Emjay Anthony).
Despite the film receiving mixed reviews, Collette delivered a performance where her controlled annoyance with her family's chaos was palpable. Alongside Adam Scott as Tom Engel, the pair gave a believable performance of two parents worried for their children and want what is best for them. Of course, we discover the family is doomed to relive this cursed holiday forever.
Outside of Toni's performance, Emjay Anthony also deserves praise for his incredible acting at 11 years old.
5. In Her Shoes (2005)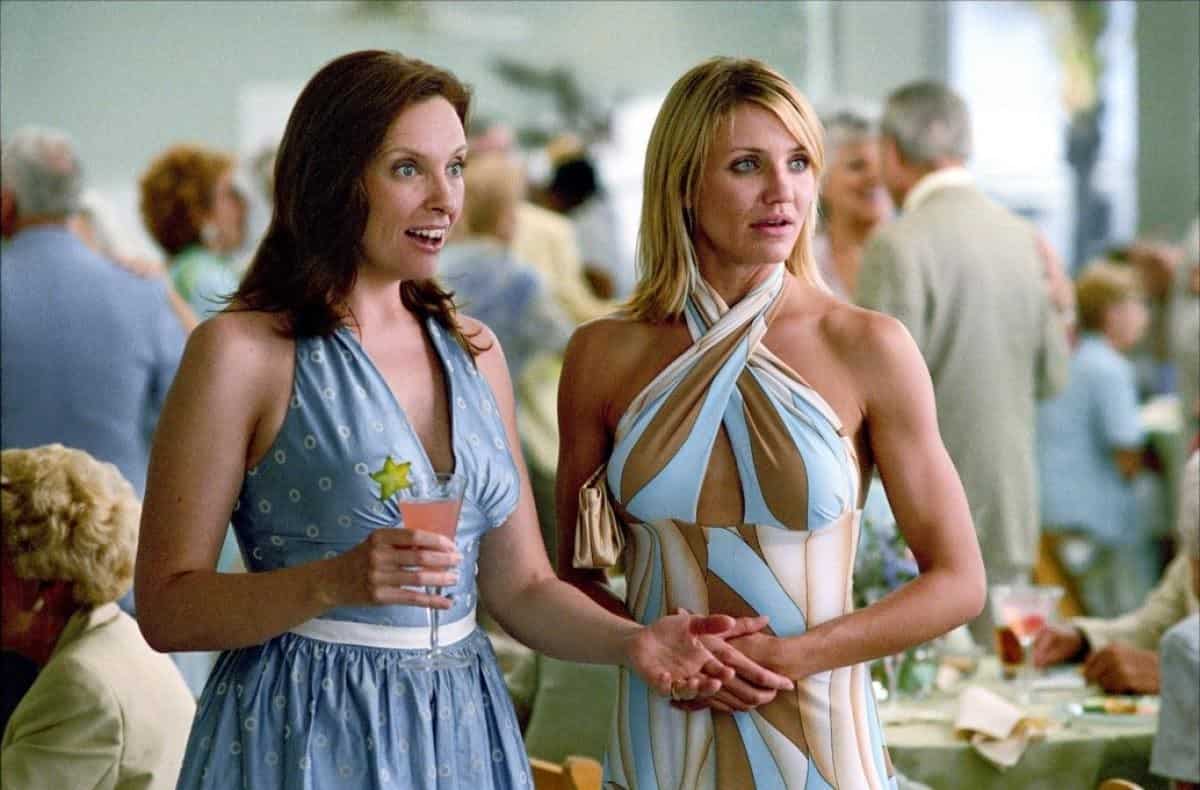 Based on Jennifer Weiner's novel by the same name, we see Toni Collette as Rose Feller, Cameron Diaz as Maggie Feller, and Shirley MacLaine as Ella Hirsch in the titular roles.
Collette plays the successful sister with a struggling sibling relationship with Maggie. She is a dyslexic, reckless woman who cannot hold a job and turns to men and alcohol whenever she struggles. We see Collette's range in the aftermath of her sister's betrayal and, eventually, the tsunami of emotion she is struggling with regarding Maggie's wellbeing. Remaining very closed off throughout the film, we get a stunning conclusion when Rose eventually reconciles with Maggie, revealing her true feelings.
Toni Collette was nominated for the Satellite Award for Best Actress in a Motion Picture Drama and the Australian Film Institute Award for Best Actress for her role in this movie.
4. Muriel's Wedding (1994)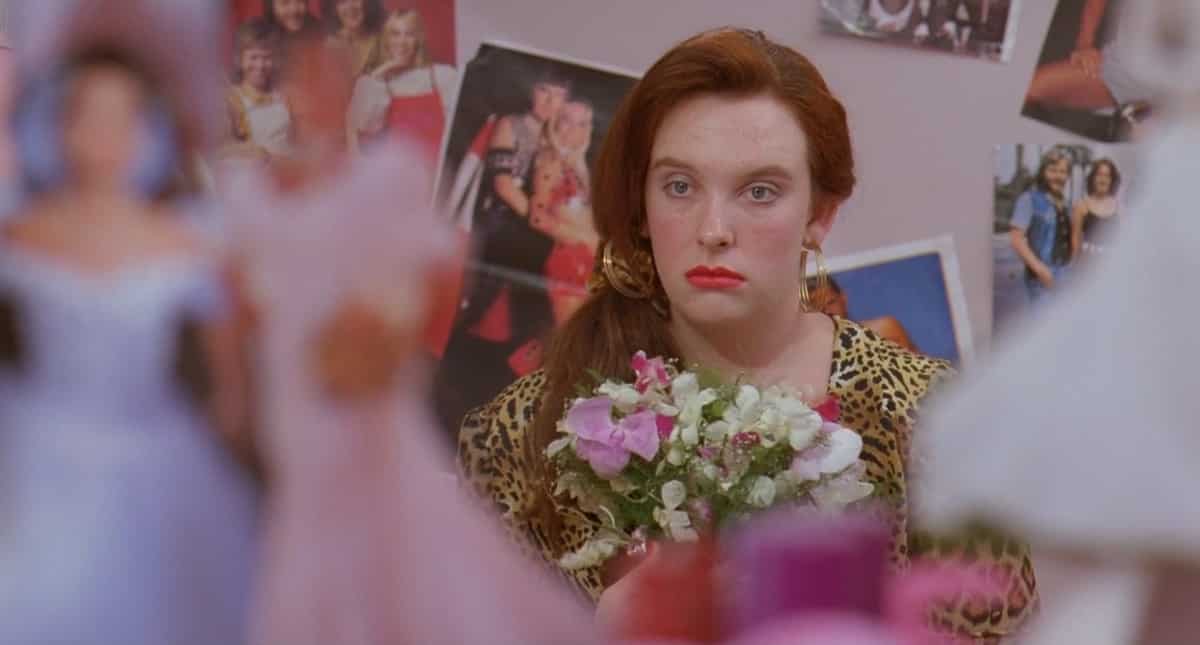 Premiering at the 1994 Toronto International Film Festival, she received a Golden Globe Award nomination for Best Actress in a Motion Picture – Musical or Comedy.
In this movie, Toni Collette plays the socially awkward Muriel Heslop, constantly bullied by her shallow group of friends. As the daughter of an abusive politician and desperate to have her own dream wedding, she engages in a series of morally wrong events. However, this leads to fantastic character development, with Muriel becoming more assertive and realising her wrongdoings while finally standing up for herself.
Of course, Collette's performance was praised for so perfectly embodying Muriel's oblivious and naive personality to match the humourous atmosphere of this beloved comedy-drama perfectly.
3. Knives Out (2019)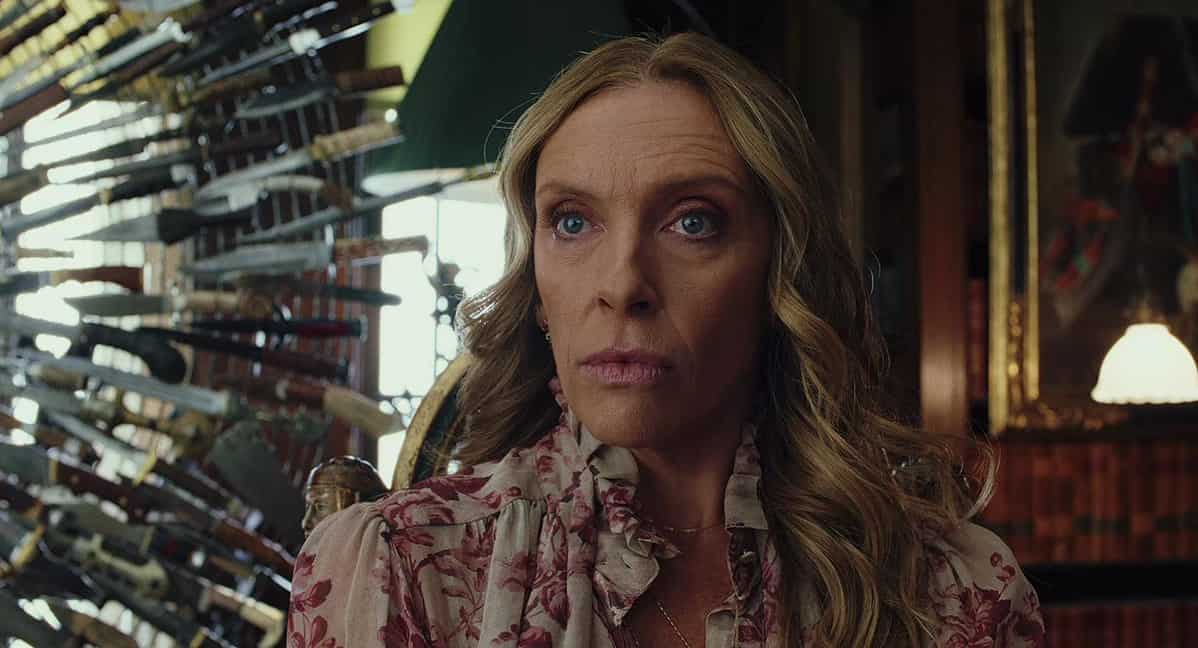 When starring in a film with a fantastic ensemble cast, one would expect some actors' performances to be overshadowed. However, this was not the case for Toni Collette in the universally acclaimed whodunnit mystery movie Knives Out (2019).
Starring the likes of Daniel Craig, Jamie Lee Curtis, Chris Evans, Ana de Armas, Katherine Langford, Michael Shannon, Don Johnson, LaKeith Stanfield, Jaeden Martell, and Christopher Plummer, all these actors brought their A-game.
Where Collette is concerned, the actress plays Joni Thrombey, the widow of one of Harlan's sons. Playing Joni's seemingly self-sufficient yet conniving guru character perfectly, Collete's performance is one of the more memorable in the film.
2. Unbelievable (2019)
This true crime Netflix miniseries is based on the Washington and Colorado serial sexual assault cases from 2008 to 2011. So naturally, the story touches on some heavy themes regarding sexual assault and follows the story of a teenager named Marie. Having been charged with lying about being sexually assaulted, Toni Collette plays one of two detectives who embark on a journey to uncover the truth. She plays Detective Grace Rasmussen, who works for the Westminster Police Department in Colorado, a character inspired by Edna Hendershot.
The TV series received critical acclaim, with Toni Collette winning the Critics' Choice Television Awards for Best Supporting Actress in a Limited Series or Television Movie and a Golden Globe nomination for Best Supporting Actress in a Series, Limited Series or Television Film.
1. Hereditary (2018)
Of course, Toni Collette's performance as Annie Graham in Ari Aster's directorial debut, Hereditary (2018), easily takes the top spot as her best movie.
Following the passing of her emotionally distant mother and then, eventually, her youngest daughter, Charlie (Milly Shapiro), the family dynamic spirals into chaos. Perfectly encapsulating the role of a grief-stricken mother who does not know how to comfort her son's grief while also blaming him for the passing of Charlie, this can easily be labelled as a peak Toni Collette.
Not only does her grief and struggle physically make you uncomfortable upon viewing, but her haunting screams upon discovering Charlie's body stay with you for a long time. Finally, her unsettling performance when she finally gives into their familial curse shows the actress' immense talent.
RELATED: Ari Aster's Hereditary Explained
What is your favourite movies and tv series starring Toni Collette?