Grannies are some of the most lovable family members a person could ever ask for – and maybe that's why horror films love them so much. If you ever see an old granny in a horror flick, it's almost a rule that she has to be related to whatever paranormal happenings that are taking place in the story.
Whatever's the case, grandmas have become a mainstay of the horror genre. They subvert our expectations about how a horror villain should look like – showing us that terror can come from the most unexpected places.
In this list, we'll be looking at the scariest grandmas in horror films as we look for whoever can be the scariest old granny of all time.
10
Hermana Muerte (Veronica)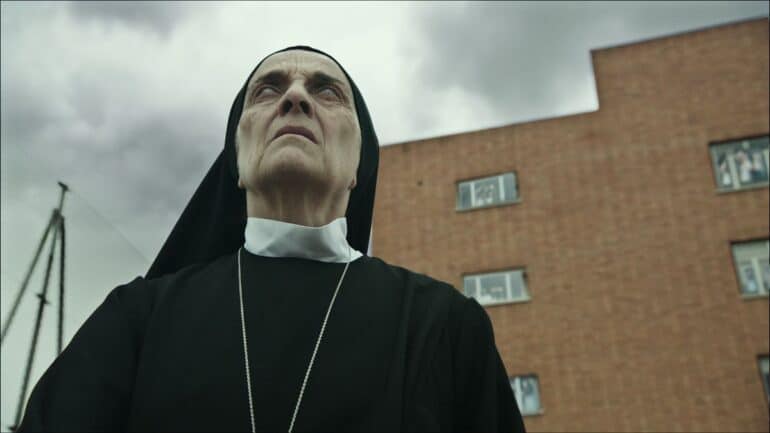 We begin our list with an international entry; Hermana Muerte is the creepy nun from the Spanish horror flick Veronica. Unlike most entries in our list, Hermana Muerte is not an antagonist, nor is she some kind of demon or anything like that. She's just a nun that knows an awful lot about devils, and her blindness makes her look just a bit spooky.
I mean, you'd have to be more than just a little creepy to be known as "Sister Death," right? She might not be the scariest old granny around – nor is she technically a granny – but Hermana Muerte definitely boosts the overall creepiness of Veronica by a level or two.
9.
Grandma Lois (Paranormal Activity 3)
Now we're getting into proper creepy old granny territory with Grandma Lois, the matriarch behind some of the most important events in the Paranormal Activity series. Even though she only appears in the third film, her actions, like her implied deal with the devil, are the catalyst of the whole series.
The slow realisation that Lois is not the lovable grandma everyone thinks completely turns the film on its head.  From there on, Paranormal Activity 3 is all about witches, covens, and deals with the devil. Pretty impressive for a film that began with just two people scared in a room.
8.
Granny (Kill, Granny, Kill!)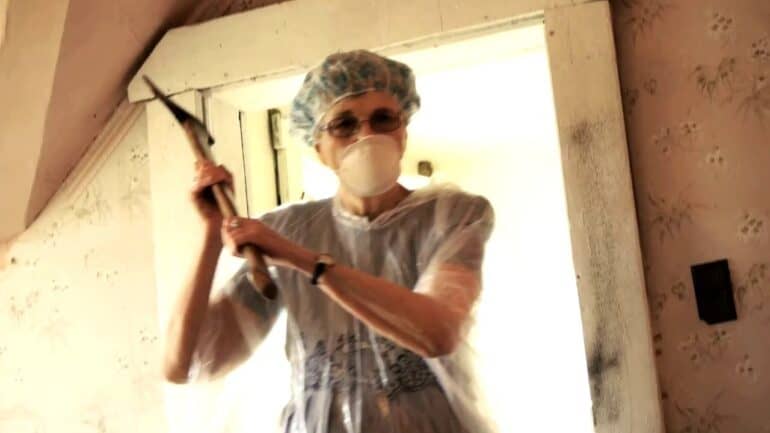 Talk about spoiler alerts; with a name like Kill, Granny, Kill! You can guess exactly what the movie is about before you even watch the whole thing. Yet, there's something so oddly mesmerizing about this 2014 horror flick that will keep you glued to your seat until the credits roll.
The scary old granny in question here is none other than Granny, a lovable old lady who lives by herself in the countryside. Abby Daniels, a young girl who's desperate for a job, goes to live with her. What she doesn't know is that Granny is the leader of a cannibal cult with a killer reputation.
7.
Elizabeth Remington and Victoria Remington (Rabid Grannies)
Bad presents are just the worst. They're even worse when they are cursed by the devil and turn your aunts into cannibal demons. Rabid Grannies might be an unusual, borderline incomprehensible film, but it makes up for its flaws in good old 80s gore and practical special effects.
This double threat features not just a scary old granny, but two: Elizabeth and Victoria Remington proceed to eat their whole greedy family in a brutal – yet oddly comedic – fashion. If you're a fan of B-movies, or just weird films in general, definitely give Rabid Grannies a watch.
6.
Mrs. Ulman (The House of the Devil)
Written, edited, and directed by Ti West, 2009's The House of the Devil is a beautiful homage to 80s slasher films, and the satanic panic era they stem from. Filmed entirely on 16mm film, The House of the Devil is the closest one can get to an 80s movie that actually released in the late 2000s.
The old granny in this film is Mrs Ulman, a reclusive old woman living with his husband in an old house. The Ulman's aren't alone in their house, as they hide a horrible secret in their attic.
5.
Sylvia Ganush (Drag Me to Hell)
If there's one thing that we've come to learn from horror media through the ages is that you should never mess with a gypsy, lest you want to be horribly cursed. That's a lesson that Christine Brown regretfully learns in Sam Raimi's Drag Me to Hell. This old granny isn't as sweet as she appears, cursing the film's protagonist after she's evicted from her house.
Some fans have theorised that this film might be an allegory for a girl struggling with an eating disorder, considering the ungodly amount of nasty things that go into her mouth during the movie's runtime. Considering how traumatizingly grim the ending is, we'd love to agree with that theory.
4.
Anastasia "Granny" Gargoli (The Granny)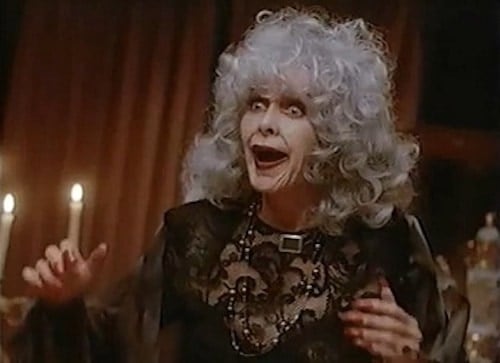 Yet another old granny simply known as Granny, the titular character from this 1995 horror-comedy has garnered a reputation for being one of the cheesiest, most incomprehensible flicks in B-movie history – which makes it perfect for fans of the genre.
The family of an old, rich woman wants her to die so they can inherit her fortune. However, when she's turned into a vampire-like abomination, the only thing her greedy relatives will want is for her to go back to the grave.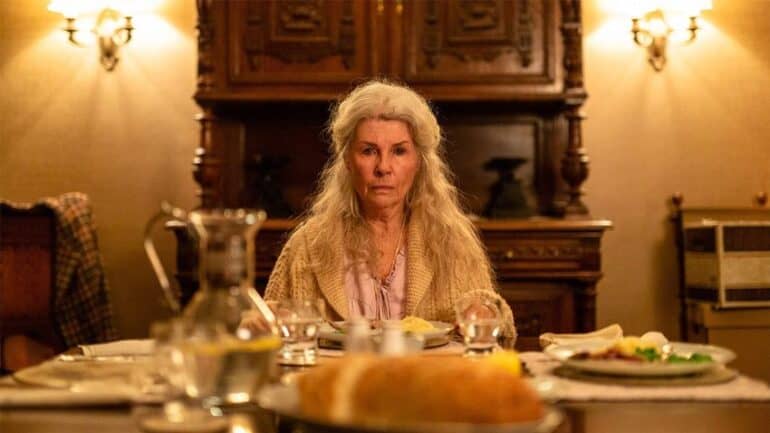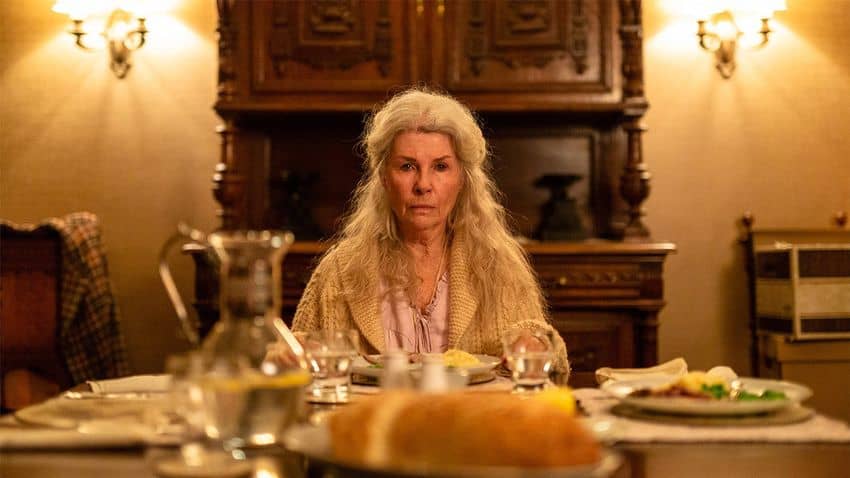 Alzheimer's is truly a horror monster living in our real lives. The loss of self and the dulling of the senses is one of the scariest prospects of growing old, and it's made even worse in the 2020 Australian horror film Relic.
Edna, the matriarch of the family, suffers from advanced dementia due to her old age. Her daughter and granddaughter move in with her to take care of her beloved granny, only to find out that she might not be the woman they once loved anymore.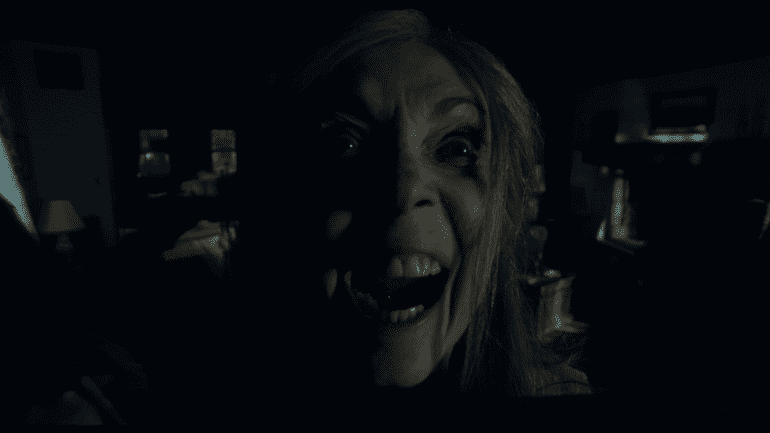 What begins as an innocent visit to their old folks for young Becca and Tyler quickly descents into a menagerie of horrors. The people they think are their grandparents are actually two senile killers who've taken out their real relatives, and are now keeping them trapped in their madhouse.
Directed by M. Night Shyamalan, The Visit might be one of the best thrillers the filmmaker has done since The Sixth Sense. While it also falls victim to the usual Shyamalan "twist," Nana, the old granny, is undoubtedly one of the most unsettling old grannies on our list.
1.
Ellen Taper Leigh (Hereditary)
There's evil, and then there's 'sell your entire family to a demon king' evil. Hereditary's Ellen falls into the latter category. This old granny might not be around all that much in Ari Aster's 2018 directorial debut, but her actions are what sets this gruesome story in motion.
After Ellen's death, things in the Graham household begin to disintegrate. Death after death plunges the entire family into utter chaos, climaxing with the realization that Ellen's decapitated body might be closer to the Grahams' house than they think. Hereditary is absolutely not a film for the faint of heart, and we have Ari Aster to thank for giving us who is, without a doubt, cinema's scariest old granny.
What do you think? Which old granny scared you the most?