Look, before continuing, let's make one thing clear: maintaining the Snyderverse could've been possible, especially with Warner Bros. and DC embracing the multiverse concept. For whatever reason, the studio decided against it. Consequently the "Restore the Snyderverse" movement has had an impact that might prove cataclysmic to the future of the DCEU.
There's no point beating around the bush here. Director Zack Snyder was done dirty by Warner Bros. with regards to the whole Justice League debacle. It's common knowledge that he lost control of this film to the suits, but the studio refused to take any accountability for its meddling or treatment of the filmmaker. Justice—pardon the pun—was served in the form of the release of Zack Snyder's Justice League, which proved to be a far superior release than the theatrical version.
In Warner Bros.' eyes, the release of the Snyder Cut would've been the closing of a chapter. It would give the fans what they wanted and allow the studio to move on with its new vision. Yet, almost immediately after the film's release, the calls began to restore the Snyderverse.
Much like with any fan campaign, though, there were two sides to it. One was a bunch of people who thought it'd be cool to see a filmmaker's vision continue and posted their message of support. Nothing wrong with that. The other camp featured the mouth-breathers that only know how to deal in absolutes. They promised to boycott and trash any DC project that didn't feature Snyder's name on it. In other words, they're spoilt brats who have nothing better to do with their lives than fight about fictional characters and produce crusty socks.
These numbskulls cannot accept that variety is the spice of life and proceeded to review-bomb The Suicide Squad for daring to be—gasp—a non-Snyder film. (Though, his name still appeared as a producer because of previous deals.) It'd be premature to say that this was the sole reason for the film's underwhelming box-office performance, as the pandemic and HBO Max simultaneous release strategy played their roles too. But when you see a smear campaign trying to drag down a movie before it's even released, it has an effect.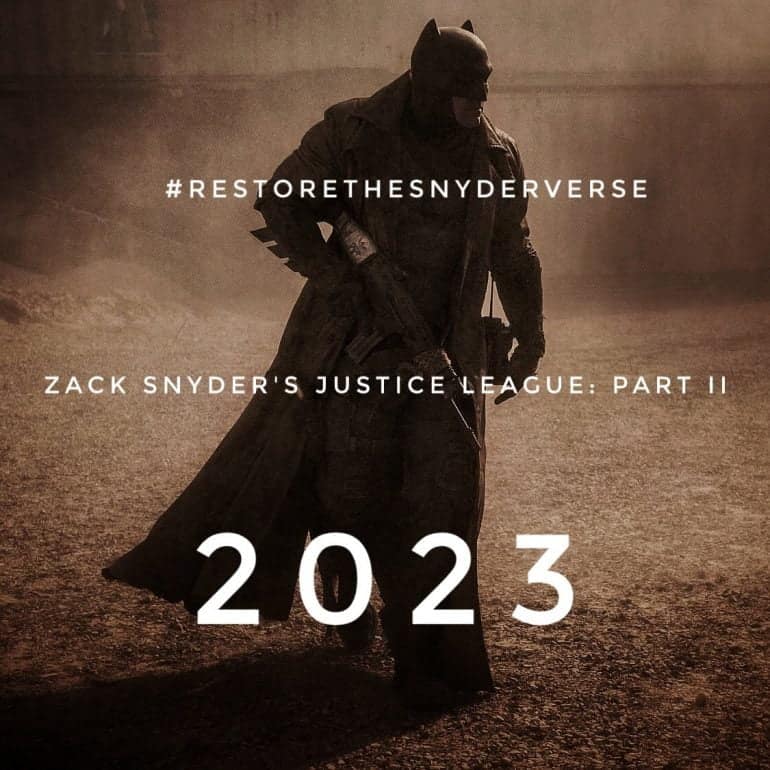 Unfortunately, idiots influence other idiots. Like watching mob mentality in action, they join in on "the fun" and realise they can wreak havoc under the banner of a cause. However, they're rebels without a cause. By choosing sides here, they're effectively doing to other filmmakers what they accused Warner Bros. of doing to Snyder. They're not allowing other visions to come to fruition due to pure selfishness and childishness.
The unintended consequence of this, though, is it creates more unnecessary drama for the DCEU. Almost since it began, the universe has been plagued by scandals and bad publicity. It's gotten to the point where the average viewer sees the DCEU as a mess, regardless of any positive strides it takes. Then, when news breaks of "fans" review-bombing The Suicide Squad and threatening boycotts of The Batman, the reality is most people don't want to be a part of this community. It's as if this universe has more baggage than a single episode of The Bold and the Beautiful.
While the calls to restore the Snyderverse might've come from a good place, there's one aspect of it that's sticking a knife in the rest of the DCEU. There's going to come a time when Warner Bros. will wonder if all this drama is worth it. Sure, if the films make money, the execs won't have a care in the world, but if they become investments with low returns, well, don't be surprised if there's no DCEU to speak of in a few years.
Again, there's nothing wrong with telling a studio what you'd like to see—but in a civil way. You can also be a Snyder supporter and still be excited to see what Matt Reeves puts out next year. There's no reason to pick a side here because it's only going to end in tears. And for the love of all things mighty, stop review-bombing things because you're bored. Take a walk outside and sniff something else besides your underwear.
Tell us, do you think the "Restore the Snyderverse" movement has harmed the DCEU? Sound off in the comments section down below.