Are you looking for a scary horror movie to watch? Well, look no further! Netflix, one of the biggest streaming services around, adds dozens of scary horror, suspense and thriller movies to its multitude of viewing options every month.
Here are 8 of the scariest horror movies on Netflix that you can watch right now!
1. Gerald's Game (2017)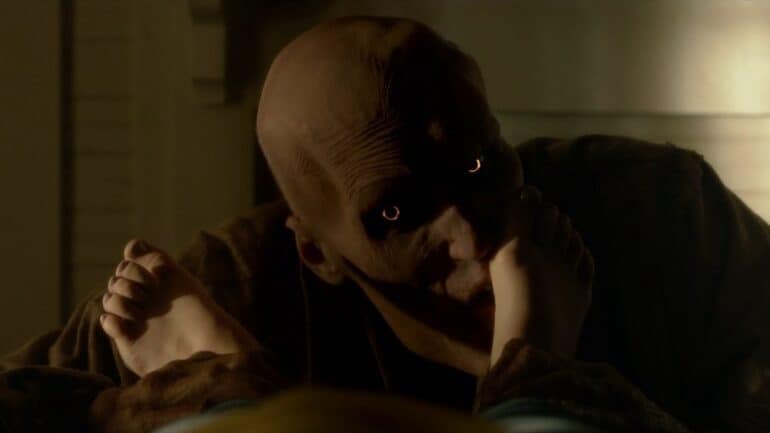 Released directly onto Netflix in 2017, Gerald's Game is a psychological horror film directed by Mike Flannagan.
Based on Stephen King's 1992 novel of the same name, the film follows the story of Jessie and Gerald, a couple who travel to an isolated lake house together for some time away. After Gerald dies from a heart attack in the middle of a kinky fantasy though, Jessie is left helplessly handcuffed to the bed. Forced to survive while facing her inner demons, Jessie's plight quickly turns into a thrilling and spine-tingling movie that captures all the best aspects of King's book, which was previously thought to be "unfilmable."
Flannagan, who would go on to direct The Haunting of Hill House for Netflix a few years later, proves himself a more than capable filmmaker with Gerald's Game, and it's his direction that makes this movie a can't miss horror experience.
2. The Conjuring (2013)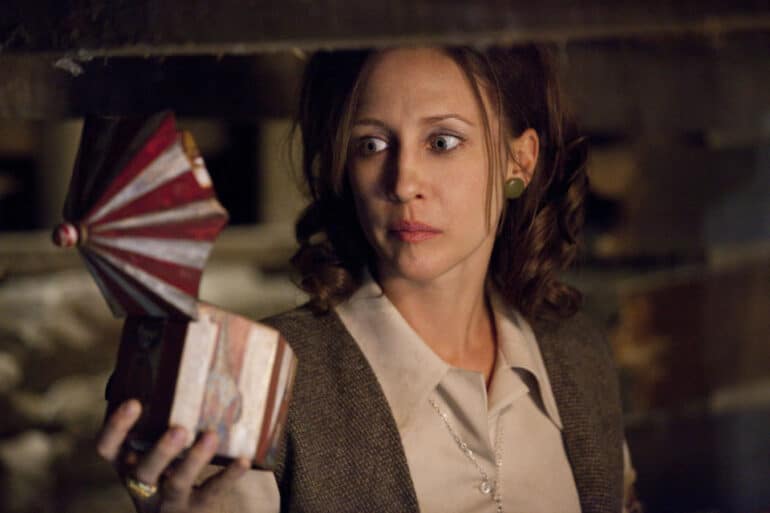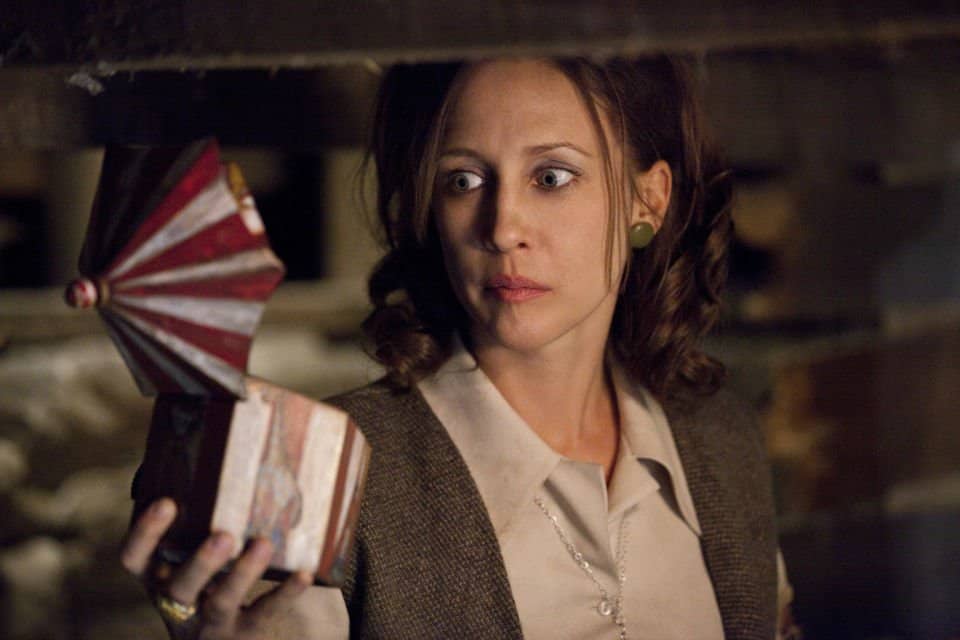 Released in 2013 and directed by horror maestro James Wan, The Conjuring redefined the haunted house genre for a new generation.
Inspired by the Amityville Horror story, this movie follows paranormal investigators Ed and Lorraine Warren as they explore an old Rhode Island farmhouse in 1971. The family living in the house are experiencing a number of supernatural phenomena, and it's up to Ed and Lorraine to identify and rid the house of the evil found within.
Complete with a ton of practical effects and a steady, overwhelming sense of dread, The Conjuring is very much a homage to classic horror movies. In addition to spawning a brand new hit horror franchise that includes films like The Nun and Annabelle, the terrifying, ritualistic horror of The Conjuring is probably at the top of the list of scariest horror movies on Netflix today.
3. The Woman in the Window (2021)
Coming to Netflix on May 15, The Woman in the Window is a psychological thriller and horror film from Pride and Prejudice director Joe Wright.
Starring Amy Adams, Gary Oldman, Anthony Mackie and Wyatt Russell, the film is about an agoraphobic psychologist who suspects foul play when her New York neighbour mysteriously disappears one day.
Based on the best-selling novel by A. J. Finn and inspired by Hitchcock's classic Rear Window, Netflix's The Woman in the Window is set to be the streaming service's next big thriller classic. Check it out when it hits screens soon.
4. The Blair Witch Project (1999)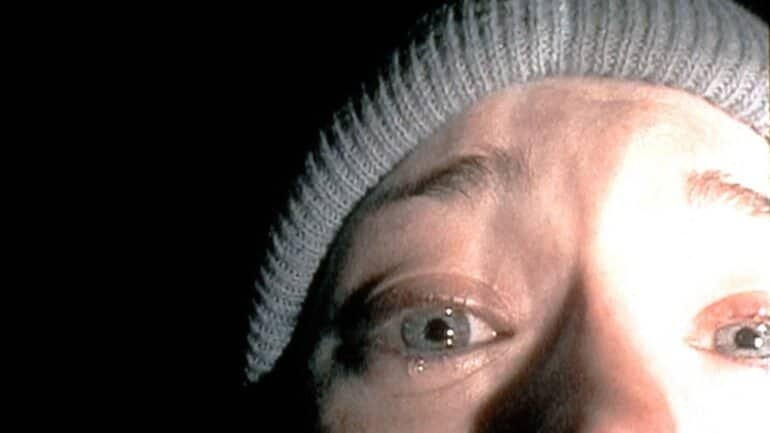 A major touchstone in horror movie history and the cornerstone of the found footage genre, The Blair Witch Project is still one of the scariest horror movies around, even two decades after its release.
Directed and edited by Daniel Myrick and Eduardo Sánchez, the film, which is shot in a handheld, home-video style, follows three film students who set out to produce a documentary about the fabled Blair Witch. Their project leads them into the woods and from there, things quickly take a turn for the worse.
Blair Witch has had many imitators in the 22 years since its release, but there's nothing quite like the original. Even all these years later it remains one of the scariest horror movies on Netflix.
5. Hush (2016)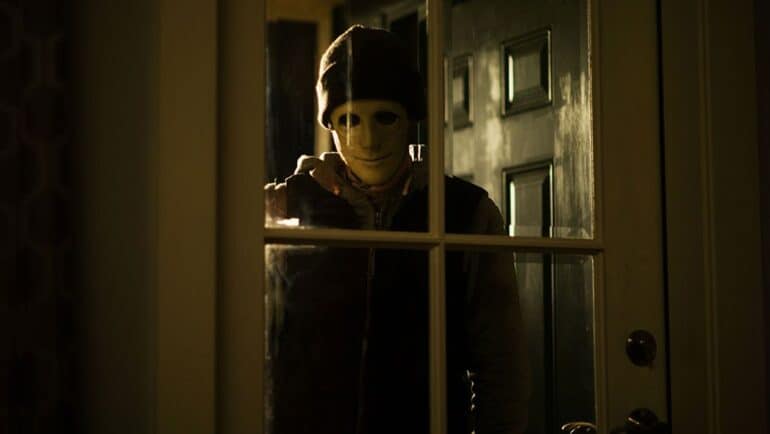 Another film from Mike Flannagan, Hush is a small, single-location horror film that uses silence as its primary method of scares, in a manner very similar to how blockbuster hit A Quiet Place would a few years later. Full of iconic and unique sequences and scares, this is a masterclass in how to create a captivating horror film on a limited budget.
Kate Siegel, a co-writer on the film, stars as Maddie, a deaf woman who spends one intense night attempting to evade a killer who is stalking around her house.
A short yet impactful film full of delightful cat-and-mouse chase scenes, Hush is an underrated sleeper hit from a major horror director.
6. Child's Play 2 (1990)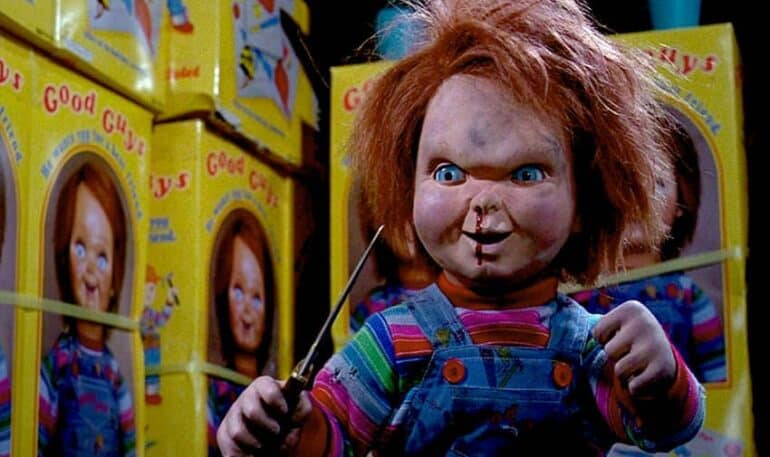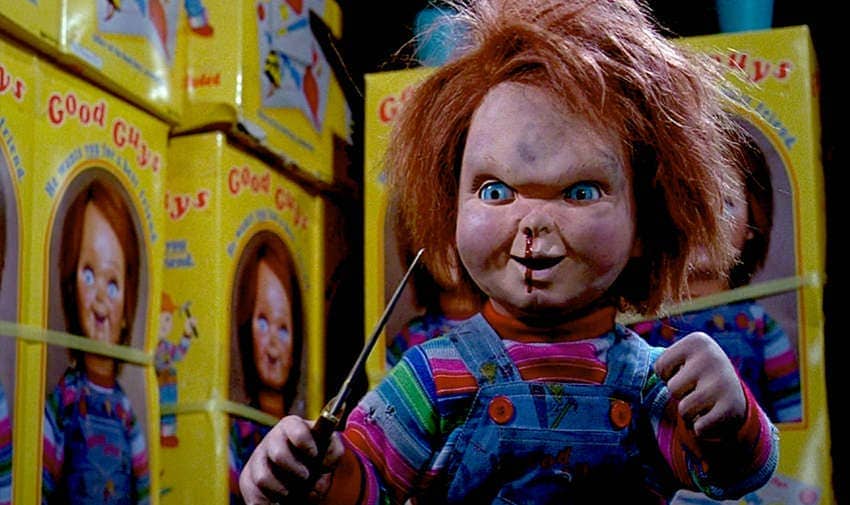 Most of the Child's Play films are available on Netflix right now, but if you're looking for the one with the most scares consider Child's Play 2.
Released in 1990 and starring Brad Dourif as Chucky, this film is what turned the smiling, serial-killing doll into the horror icon he is today. The comedy and the camp are dialled up in the sequel, but there's plenty of fun, edge-of-your-seat slasher action in this off-the-rails movie. Fans of the genre are guaranteed to find something to like, even if they may be laughing as much they're screaming.
If you like what you see, consider putting Child's Play 3 or Bride of Chucky as the next horror film in your Netflix queue. All three are available to watch on the service now.
7. The Invitation (2015)
From Jennifer's Body director Karyn Kusama comes The Invitation, an unsettling thriller also available on Netflix.
The film follows Will, a man who attends a dinner party at his former home but quickly starts to believe that his ex-wife had ulterior motives for inviting him and the other guests. Things derail and devolve from there—we really can't tell you more without spoiling it—but needless to say the seemingly normal gathering quickly turns into a dinner party from hell.
Incredibly unsettling and full of interesting and thoughtful insights about grief and depression, The Invitation is a can't-miss for horror and thriller fans alike.
8. Pan's Labyrinth
If you're looking for a movie that's as much fantasy as it is horror, consider Guillermo Del Toro's masterpiece Pan's Labyrinth.
Entirely in Spanish, this film intertwines the real-life world of the Spanish Civil war with a mythical, fantasy world of a young girl named Ofelia. Don't be fooled though—Pan's Labyrinth is much more than a fairytale.
In addition to some incredibly dark real-world themes, the movie has quite a bit of horrifying imagery, including the child-eating nightmare creature known only as the Pale Man.
While not quite a traditional horror film, we can guarantee that the scenes and the scares in Pan's Labyrinth will stick with you longer than most any others on this list. It has certainly earned its place on this "scariest horror movies on Netflix" list.
Are these the scariest horror movies on Netflix? Which other horror films would you suggest?