An exhilarating experience, gambling has all it takes for participants to both become overnight millionaires or to lose everything they have. In the background, there is a battle for high stakes with tricks, bluffs, and cheats standing next to skills needed in poker and other games. The on-screen gambling experience in anime and manga is crowded with all of this and it's no wonder why some of the best series have so interesting gambling-related plots and motifs. They also come with iconic characters we're about to show you now.
Legendary Gambler Tetsuya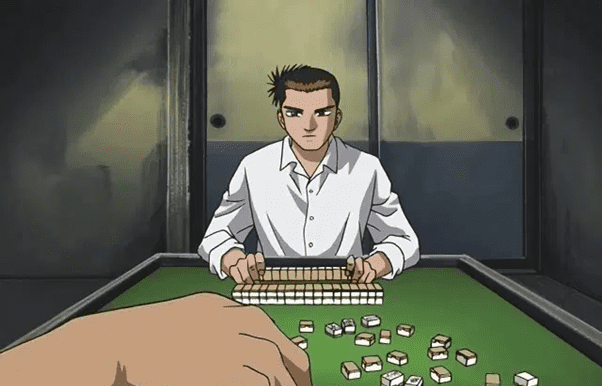 Post-war Japan. The country is ruined, most cannot even afford rice. Most, but not all. Tetsuya's pockets are stuffed with money, and he prefers to stuff his stomach with sushi. The point is that he is a professional mahjong player. While wheeling and dealing at the gambling table, he comes across a seemingly unremarkable old man who easily beats him.
If you want to feel like Tetsuya, you should try to play, but first after reading the review, take Zodiac Casino 80 free spins to make the game even more interesting for you.
The Legendary Gambler is an action-packed thriller with an admixture of drama and a slight tinge of nostalgia for one-story Japan of the 1940-50s, small shopkeepers, washed-out tunics, and a total absence of electronics and the corporate way of life.
Youngish "boyya" plays and naturally wins with the slight naivety of a cheater who grabbed the top and desperately aiming at the elite of professional mahjong players. He asks Boshu to teach him all the intricacies of this game. Initially, the old-man does not want to take a partner for the game but realizing that the boy has a clear talent, he takes on his training. This is how the best Shinjuku duo is born.
And as often happens, with all overclocking he attacks with his inquisitive nose – on an experienced rogue with the frank face of a cunning toad. The cards of fate were unsuccessful for the beginner – because of wounded ambition, our hero decided to become the biggest among the most honest crooks in the world of illegal betting…
Saki
An adaptation of the Saki Manga that aired in 25 episodes since 2009, the series revolves around young Saki Miyanaga, a pupil brought into the dangerous and competitive world of mahjong. Along with Nodoka Haramura, another freshman from her class, she needs to win the tournament and eventually reach the final competition.
The plot twists unexpectedly since Saki was always forced to play the game and she never wanted to win but decided to keep the score at zero. In this psychological game, she must abandon the practice of never winning and never losing to bring greater glory to the Achiga Girls Academy team.
This anime has a spin-off called Shinohayu the Dawn of Age revolving around the youth and childhood of various pro players. Also, you can watch the lives of this interesting crew in numerous shows in other media since the anime is still running to this day.
Mahjong Hishouden: Naki no Ryuu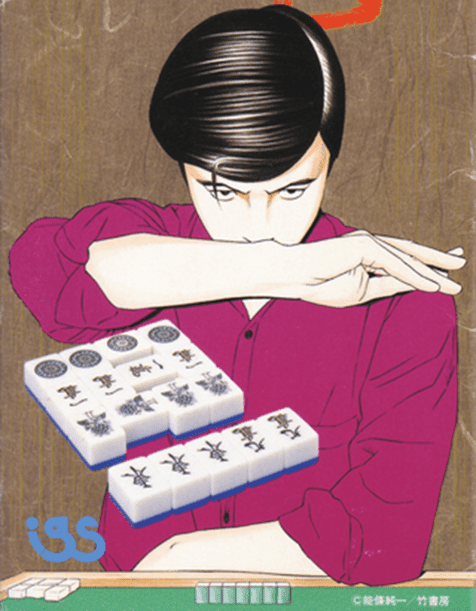 Named the Crying Dragon, Ryuu is surrounded by an aura of mystery that should watch his back while playing forbidden games with gangsters. He only wins by "Iron", a move in which it is necessary to wait for the opponent's marker to complete the victory. Ron is also called "naki", which has the same pronunciation as crying in Japanese.
Ryuu is apparently the brooding and mysterious member of the gamblers yakuza gang. Together, they regularly play and show gambling skills taking every opportunity to bet a few coins. Finally, Ryuu almost always ends up ripping off his opponents with the "ron" technique.
In the homonymous video game for Super Nintendo and Sega, the player must place such techniques and learn more skills to defeat all his enemies and gain respect. Moreover, the attractive game is depicted in various video slots. And you can easily try it, for little money, because now you can find many great deals casino 5 $ deposit for Canadian players. This is a great opportunity to play video slots depicting this game.
Kaiji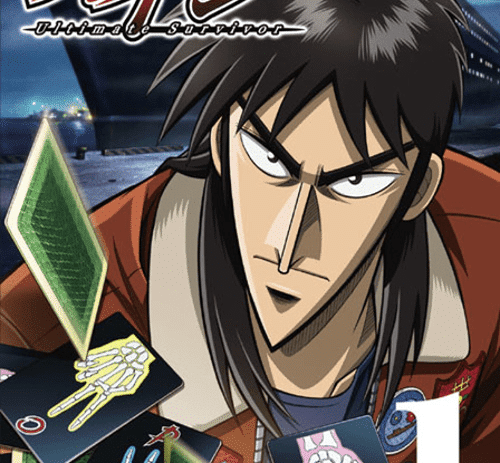 Produced by Nobuyuki Fukumoto, the so-called Ultimate Survivor Kaiji is another thrilling gambling anime series that keeps players engaged since the first episode aired. The story goes around a good-for-nothing loiterer Kaiji Itou spending his days stealing trinkets and drinking at the local bar. After being tricked by his former associate and friend, our unlucky protagonist finds himself involved in illegal gambling activities on a cruise ship where he must save his neck in a harder way.
It turned out the main character of this anime owes almost 4 million yen, and he will have to work off such a debt for at least 11 years. However, there is an alternative: he can become a passenger of the Ship of Hope, where he will have a chance to win back, but the price for losing will be high. The hero, in fact, has no choice… In popular casino movies such as Rounders, you can find a similar theme to enjoy.
Kakegurui – Compulsive Gambler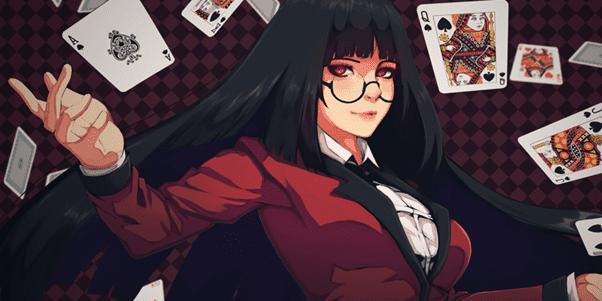 The Hyakkaou Private Academy is the custodian of many years of tradition and is considered one of the most prestigious educational institutions in Japan. Most of the students are the wealthy heirs of the Japanese elite. Your academic, creative, and sporting achievements do not play any role here. All that is needed to survive here is power, money, and the ability to get out of any situation as a winner.
And where better to hone your skills than in gambling? Your life literally depends on how well you play, just like Saikyou Saitama Lycaons in One Outs. For many years in the school, all relationships were built based on power-subordination, but with the mysterious transfer student Yumeko Jabami arriving, the ideal system begins to fail. She looks sweet and innocent, but in reality, she turns out to be a gambler who enjoys developing new strategies and calculating risks. What will the craving for insane excitement lead to now? The anime has it all – love, life decisions, gambling games, and a slight chance for a death parade to keep the fans watching it over and over again.
Other Gambling Anime Series
After watching the best anime gambling series, we suggest you also take a closer look at C – The Money of Soul and Possibility Control since it has a lot of interesting moments for every fan to enjoy. Also, Touhai Densetsu Akagi Yami ni Maiorita Tensai is well worth your time just like another anime about gambling called Akagi: Yami ni Oritatta Tensai shaped as both movie and manga. There is also quite a long list of gambling anime on Netflix to watch, which makes a good way to introduce yourself to this attractive and interesting niche.