While the DC universe is better known for its extensive array of speedsters, Marvel has its own set of fast-moving superheroes. Of all the Marvel Speedsters, Quicksilver is the best-known in mainstream media, but surprisingly, he's not the fastest character in the Marvel universe. Let's look at some of the fastest characters introduced in Marvel.
RELATED: The 10 Worst Comic Book Characters In The Marvel Universe
1. Black Racer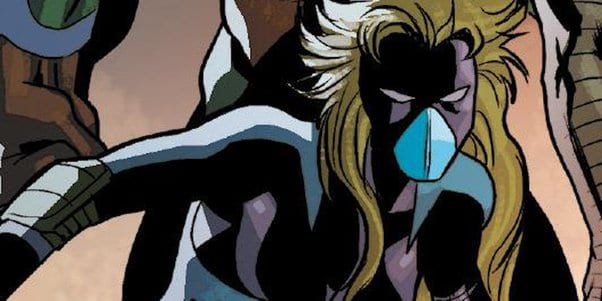 Adriana Saddiqi first appeared in the 337th issue of Captain America as a member of the criminal Serpent Squad. Thanks to the superhuman strength in her legs, Adriana possesses a super speed that allows her to run fast and attack multiple opponents simultaneously.
She had previously participated in the Galactic Marathon but was outrun early.
2. Spitfire
Lady Jacqueline Falsworth can run at superhuman speeds and got faster after her vampire abilities began manifesting, allowing her to maintain her top speed for indefinite periods of time.
Her speedster powers were triggered shortly after the original Baron Blood bit her for a second time. She lost a lot of blood and received an emergency blood transfusion from the original Human Torch. During her recovery, she was attacked a third time and found she could move at superhuman speed.
Her body has adapted to withstand the drawback of her superspeed.
3. Aurora
Jeanne-Marie Beaubier is the twin sister of Northstar. She possesses several powers, including superhuman speeds, which she can use to become a living projectile. When concentrating, Aurora can channel a small amount of the kinetic energy in her body's molecules in a specific direction, moving at high speeds in relation to the amount of kinetic energy used.
She can move at the speed of light in the vacuum of space but limits her speed to avoid causing damage to herself and the environment around her.
RELATED: Who Has the Best Healing Factor in the Marvel Universe?
4. Northstar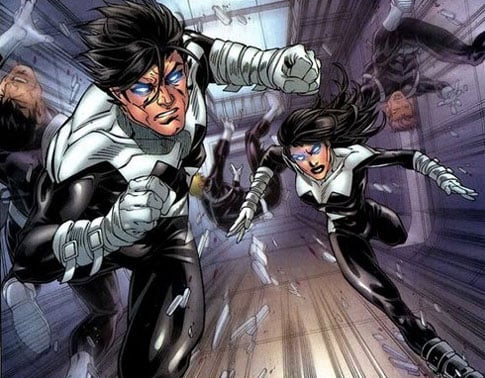 Jean-Paul Beaubier is just as fast as his twin sister Aurora, which makes sense given that their superspeed works similarly. However, his superspeed granted him heightened reflexes and superhuman durability, allowing him to withstand the effects of superspeed, including the ravages of air turbulence, wind and friction.
5. Captain Marvel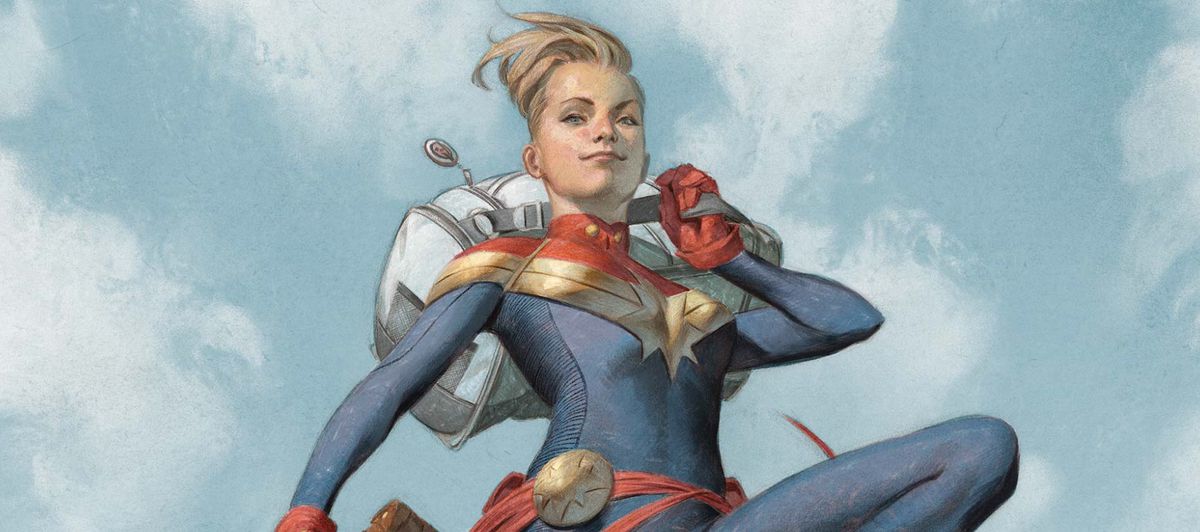 Carol Danvers is a half-human, half-kree hybrid with an array of cosmic binary powers, including superspeed. She can propel herself through space at tremendous speeds, moving almost six times faster than the speed of sound. Her top speed is unknown, but it has been suggested that she can go beyond ultrasonic limits.
Her speed is further seen in her reflexes, heightened to the point that they are seemingly instantaneous.
6. Speed Demon
Initially a disgruntled chemist, James Sanders was contacted by the Grandmaster, who offered him superhuman powers on the condition that he joined the Squadron Sinister that would fight for him. Using the Grandmaster's formula, he gained superhuman speed. He briefly went as Whizzer before updating the formula given to him by the Grandmaster, enhancing his speed and taking on the name Speed Demon.
His enhanced speed allowed him to run faster than the speed of sound, meaning he could run on water and straight up walls. He moved so quickly that he became little more than a blur. The members of the Squadron Sinister were based on DC characters, with Speed Demon serving as Barry Allen, a.k.a. The Flash's counterpart.
RELATED: The 9 Best Vehicles in the Marvel Universe (& The MCU)
7. Speed
Tommy Shepherd is the reincarnated son of the Scarlet Witch and a member of the Young Avengers who possesses supersonic speed similar to his uncle. He claims his max speed is 761 miles (1224.71 km) per hour. When moving fast enough, he can walk through solid objects, much like his uncle. However, he also possesses incredible reflexes, especially since everything moves slower than him, and he processes information at an accelerated rate.
8. Quicksilver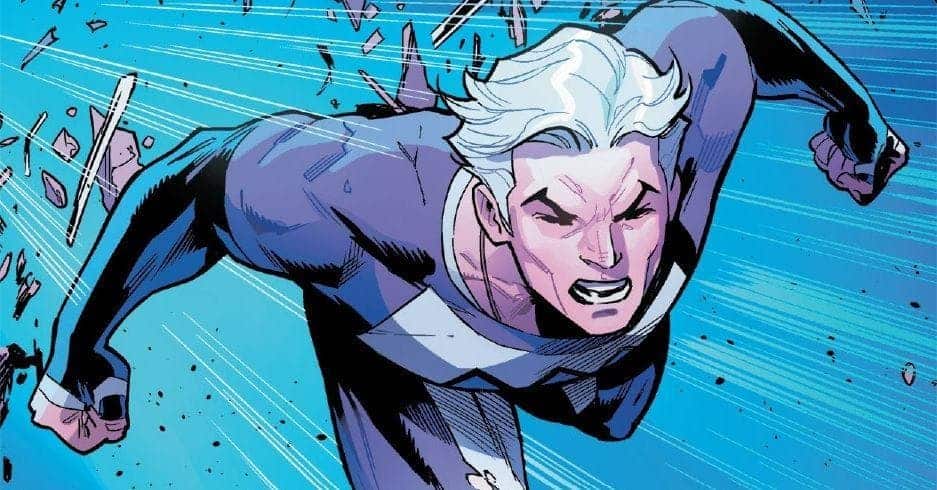 There are several versions of Quicksilver, and we've seen how fast the character is several times. While the Marvel Cinematic Universe's Pietro Maximoff might have been able to save himself from Ultron's ravage of bullets, we've seen X-Men's Peter Maximoff display his speed in two epic, slowed scenes backed with well-selected music.
The comic book version of the character has fully adapted to his speed, with tougher bones and joints that move smoother than the average human's. As a result, he can run up the side of buildings, across oceans and sort of fly for short distances.
Isotope E. vastly upgraded his speed, enabling him to reach supersonic speeds and even outrun Thor's lightning bolts. In addition, it was revealed that he could shift his molecules through solid objects when moving fast enough. As a result, he's one of the fastest superheroes in Marvel.
9. Nova
Following the destruction of his planet Rhomann Dey, the last surviving Centurion of Xandar's Nova Corps chose Richard Rider to inherit his powers, which sent the unsuspecting human into a coma due to the overwhelming level of power coursing through his body.
By channelling the Nova Force, Rider can move faster than light speed. However, the limits of his running speed are still unknown. He can travel through Hyperspace, but he slows down significantly when near a planet's atmosphere to avoid causing destruction.
RELATED: Most Powerful Weapons In The Marvel Universe
10. Silver Surfer
Norrin Radd was one of the most powerful characters ever introduced by Stan Lee and Jack Kirby. The herald of Galactus boasts an impressive set of abilities, including superhuman speed, which earned him a spot as one of the fastest characters in the Marvel universe.
He can travel faster than light and can even enter Hyperspace. He has performed several incredible feats with his speed, including traversing half the galaxy in search of food for Galactus in a few seconds, destroying entire Warships and searching the entirety of Earth before Doctor Strange finished a sentence.
His speed has been described as "distorting space-time, flying from one side of the universe to the other," It has only ever been outmatched by the Runner.
12. Ghost Rider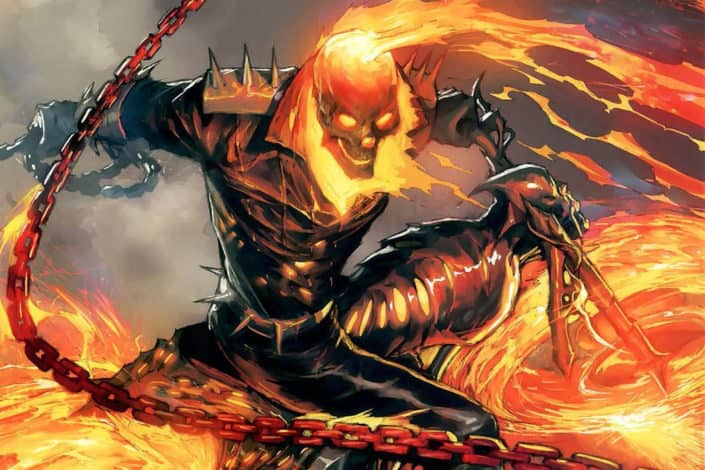 Ghost Rider has been known to reach cosmically high speeds. Every Ghost Rider has a hellfire-powered vehicle unaffected by the laws of physics, capable of moving up vertical surfaces and sometimes even flight.
One version of Johnny Blaze was known as Ghost Runner, who used the demonic powers gifted to him by Mephisto to become one of the fastest speedsters in Marvel as he chased after Blur. Unfortunately, the comic only showed off his speed in one panel, but it was enough to prove that not even speedsters can get away from the Ghost Rider.
13. Hermes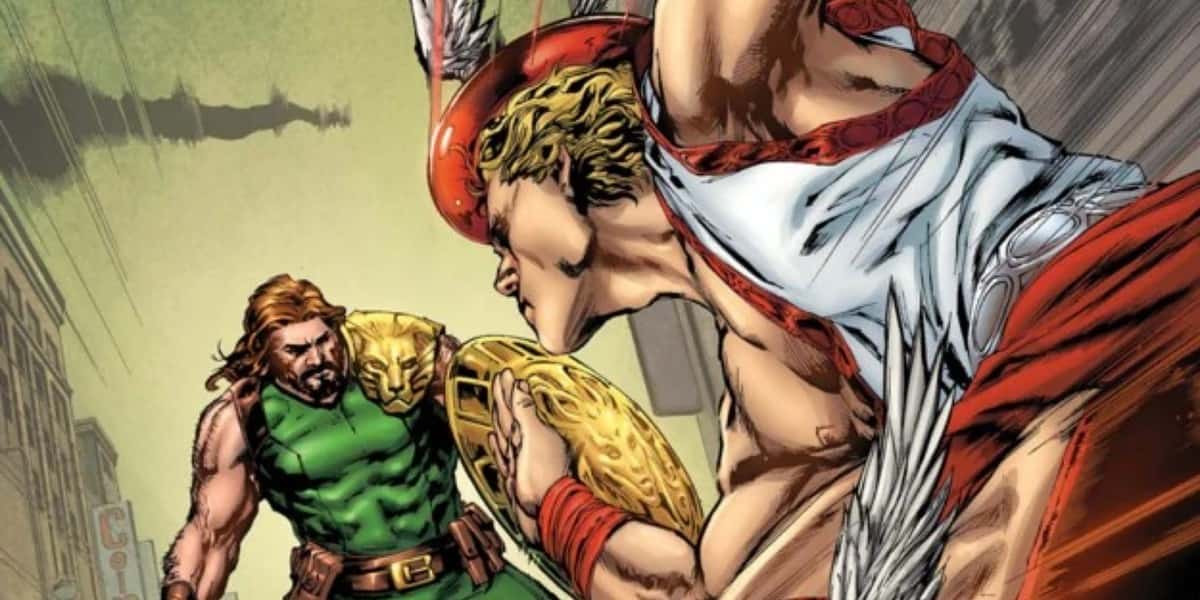 Hermes is the ancient god of Speed and hasn't been featured in Marvel comics as regularly as some of the other Olympian gods.
He has regularly run faster than the speed of sound, reaching speeds of up to one mile per second at his fastest (about Mach 4.6). However, even though he is the god of speed, he barely qualifies as one of the fastest characters in Marvel. Several other characters significantly outmatch his speed.
RELATED: The 9 Most Powerful Marvel Gods of All Time, Ranked
14. Makkari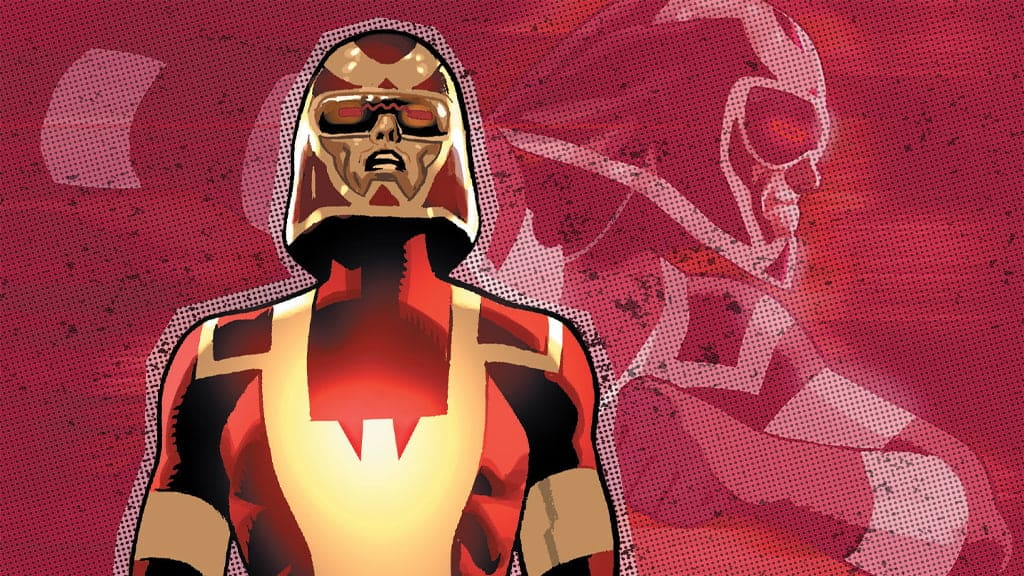 Makkari is the fastest member of the Eternals, a feat she achieved by spending years honing her skills. Originally a guy in the comics, Mekkari was occasionally confused for the Greek and Roman messenger gods and spent much of his history helping humanity evolve and prosper. But, unfortunately, she lost her speech and hearing after unsuccessfully trying to reach the dead Dreaming Celestial.
She can use her speed to create cyclones and run across walls and water. She trained and managed to boost her speed to unprecedented levels, becoming faster than she ever had. Still, it resulted in the loss of many of her other abilities, including matter manipulation and flight.
15. Adam Warlock
Warlock is an artificially created humanoid who received his name from the High Evolutionary. He was the one who retrieved the Infinity Gauntlet from Thanos and founded the members of the Infinity Watch.
He has a unique set of superhuman abilities, including super speed. When on the ground, Warlock can move faster than the human eye can perceive, but when he's in space, he can travel faster than the speed of light and is seemingly able to be everywhere in the universe at once.
These many feats have easily made him one of the fastest Marvel characters.
16. The Runner
The Runner was one of the Elders of the Universe who popped into existence shortly after the Big Bang. All he cares about is freedom, and he exercises his freedom by travelling the universe with plans to be the first to see everything the universe has to offer.
Despite being around for billions of years, the Runner doesn't have complete control over his speed and has been known to transport himself to different places in the universe before deciding if that's where he wants to go. He is best known for hosting the Galactic Marathon, and his ultimately unmatched speed earned him the title of the fastest speedster in the Marvel universe.
RELATED: The 15 Most Powerful Weapons In The Marvel Universe
TL;DR
Marvel has several speedsters in their ranks.
Quicksilver is not the fastest among them.
Many of Marvel's speedsters run faster than the speed of light and sound.
Who do you think is the fastest character in the Marvel Universe?