During the '80s and the early '90s, there were very few artists bigger than Prince. He had his own hit movie, Purple Rain, and a number of hit records under his belt. With the purple fandom continuing to grow, it only made sense that His Royal Badness got his very own comic book too. And so, Alter Ego and Three Chains of Gold were born. We remember that time Prince became a comic book superhero!
RELATED: Michael Jackson Batman Statue: What MJ Looked Like As Batman
Released by DC Comics, writer Dwayne McDuffie and penciler Denys Cowan sought to reimagine the purple-wearing musician as Batman. Yes, Batman! Take Purple Rain and mash it with Frank Miller's The Dark Knight Returns, and you've basically got Alter Ego.
Alter Ego and Three Chains of Gold
1991 / 1994
Writer: Dwayne McDuffie
Pencils: Denys Cowan / David Williams, Steve Carr, and Deryl Skelton
Covers: Steven Parke ("Three Chains of Gold") and Brian Bolland ("Alter Ego")
Story: It's a fantasy epic in which Prince is locked in mortal combat with a man from his past who can turn music into the greatest destructive force the world has ever seen.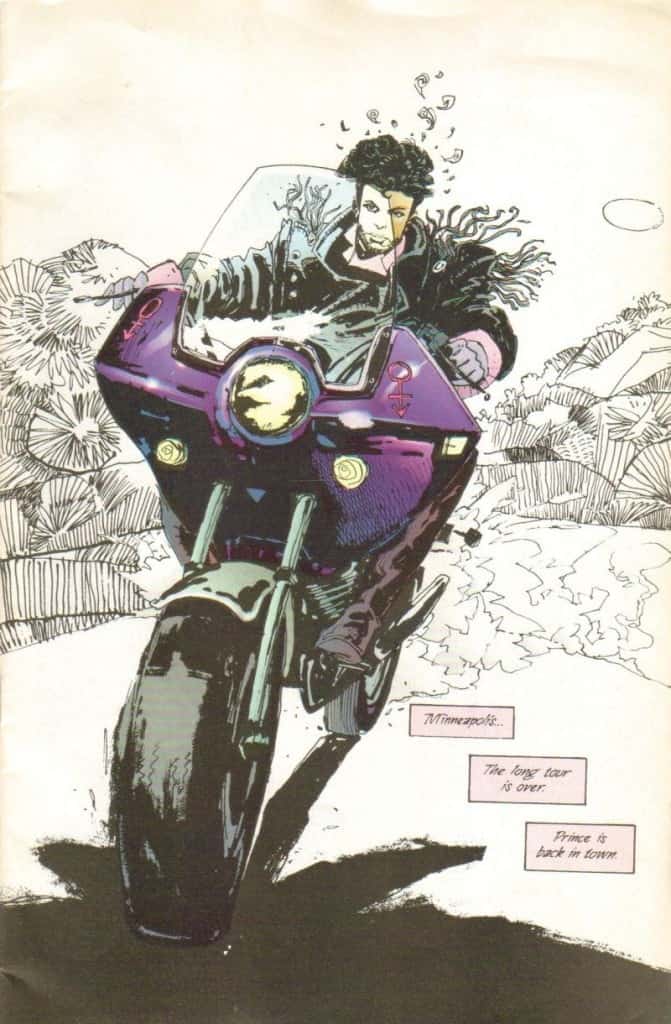 Basically, the plot for Alter Ego involves Prince's evil twin, Gemini (who has recently escaped from an asylum — kinda like The Joker), returning to Minnesota and causing all sorts of chaos – also, he steals Prince's girlfriend. His music is powered by hatred and so Prince is forced to stop him before things get out of control. Of course, there is a rock-off and we also get to see The Artist doing a few kung-fu moves on gang members. The comic compares him to Batman about four times. Why? Probably because The Artist has been a fan of The Dark Knight for some time, including working on the soundtrack for Tim Burton's Batman.
Three Chains of Gold is even weirder. It involves a chain, Princess Mayte and a king from the Middle East. Prince must help the princess collect all the chains in order for her to rule her country.
When it comes down to it, Prince could do just about anything he wanted to do – film, TV, books, music, and even comics. Pity that these got such a short run.
RELATED: 12 Great Actors Who Are Also Secretly Musicians
Tell us, would you like to see more comic books with Prince as a superhero?