Wondering who will be cast in the live-action Streets of Rage movie? Check out our expert analysis on who would be the perfect fit for the iconic video game characters and bring this classic beat 'em up game to life on the big screen.
RELATED: Cyberpunk: Edgerunners Is What Video Game Adaptations Are Meant To Be
Hold onto your controllers, because the classic beat 'em up video game Streets of Rage is set to hit the big screen in a live-action adaptation! And the best part? The project will be helmed by none other than the creator of the iconic John Wick franchise, Derek Kolstad, ensuring that this will be a non-stop thrill ride from start to finish.
The game, released in 1991, has become a fan-favourite of beat 'em up fans since its release. Though it has faced some stern competition from Final Fight since its inception, it's clear that Sega fans still love Streets of Rage enough for the game to receive a very recent entry in 2020.
Now, with a live-action Streets of Rage flick on the horizon, it's time to speculate about which actors we'd like to see cast as the stars of this punching menagerie!
Michael B. Jordan as Adam Hunter
Few actors can match Michael B. Jordan's intensity and charisma in embodying tough, charismatic characters. That is why he would be the perfect choice to play Adam Hunter in the upcoming Streets of Rage live-action film.
Adam Hunter is a street-smart ex-cop who refuses to tolerate nonsense from anyone. Skilled in combat, he can take on multiple opponents simultaneously, and he does not hesitate to dirty his hands in the name of justice.
Michael B. Jordan has repeatedly demonstrated his ability to bring that same toughness and grit to his roles, whether playing a boxer in Creed or a super-powered revolutionary in Black Panther.
RELATED: John Boyega as Bashenga, The First Black Panther? Yes, Please.
Charlie Hunnam as Axel Stone
When casting the role of Axel Stone, Charlie Hunnam immediately comes to mind. The British actor, known for roles in Sons of Anarchy and Pacific Rim, would bring the perfect combination of physicality, charisma, and acting chops to the role of Axel.
First and foremost, Hunnam has the muscles to pull off the role of Axel. But Hunnam's talent extends far beyond mere physicality. He is also an accomplished actor with a gift for bringing depth and nuance to his characters.
Axel may seem like just a tough guy on the surface, but there is far more to him than meets the eye. Hunnam has the range and subtlety to capture Axel's complexity and bring it to life on screen.
RELATED: 25 Years Later Mortal Kombat Is Still the Best Video Game Adaptation
Ana de Armas as Blaze Fielding
If there's one actress who could bring the fire to the role of Blaze Fielding in a live-action Streets of Rage flick, it's Ana de Armas. The Cuban actress has become a Hollywood mainstay in recent years, and with her upcoming role in the John Wick spin-off, Ballerina, she might be the perfect pick for Derek Kolstad to consider for this film.
A character like Blaze should be played by someone who exudes confidence and wields an innate appeal – which just so happens to be the perfect way to describe de Armas. With that in mind, she would undoubtedly bring a new level of heat to the Streets of Rage movie.
RELATED: Ana De Armas Discusses Playing The DCU's Wonder Woman
David Harbour as Mr. X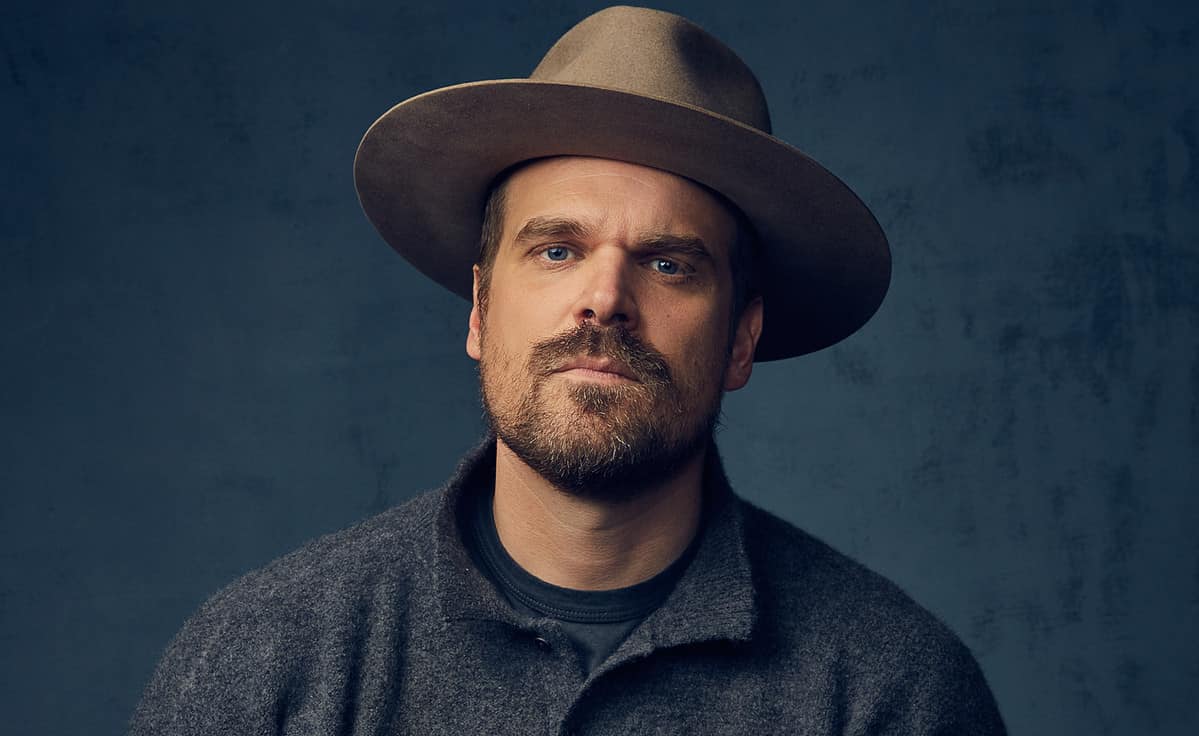 Despite his imposing stature and stern facade, David Harbour rarely plays the part of the "bad guy." Not anymore in Streets of Rage. For the mysterious Mr. X, the Stranger Things actor would be the perfect fit. While the original sprite for Mr. X looks a bit like Steven Seagal, we think it would be better if the "best actor in the world" sits this one out.
Harbour could even inject a bit of humanity into Mr. X's character, which, in all honesty, was just a Saturday morning cartoon villain. This could add another layer of complexity to the Streets of Rage film. And as we know, Derek Kolstad loves his grey moralities.
Tell us, who would you cast in a live-action Streets of Rage movie?