While fans are lamenting the loss of Steven Spielberg as director for Indiana Jones 5, it's worth considering why the filmmaker would unexpectedly leave the beloved series. When considering that Spielberg directed all four previous films and was in line to direct the fifth instalment, his exit as director becomes most peculiar.
The reason for Spielberg abandoning directing duties has not been officially confirmed but Variety reported that a source close to the director said that 'the decision to leave was completely Spielberg's, in a desire to pass along Indy's whip to a new generation to bring their perspective to the story'. If that statement is true, then it could pass as a valid reason for leaving. Never a bad idea to get fresh blood to reignite intellectual property especially if it has suffered derision and seen as underwhelming by a large contingent of fans as was the case with Kingdom of The Crystal Skull. Still, for a director to leave a franchise that helped forge his career raises some flags, especially when you also consider that Spielberg is still keeping tabs on the film by staying on as producer.
It is not out of the realm of possibility to speculate that the hate levelled at George Lucas and Steven Spielberg for the last Indy film may have resulted in Spielberg delaying Indiana Jones 5 for over a decade. Plus, Spielberg saw first-hand the difficulties his friend George Lucas went through with the Star Wars prequels where rabid Star Wars fans came to despise George Lucas' attempts to continue the Star Wars Saga, starting with 1999's Star Wars: Episode 1-The Phantom Menace. The vitriol towards Indiana Jones 4, while not on Star Wars levels must have seemed close enough for Spielberg to take a step back and reassess his desire to continue the franchise. Whether deliberating to continue or simply waiting for enough distance between Kingdom of the Crystal Skull and the follow-up, Spielberg must have been influenced to step back all the more after the recent Star Wars sequels furore as well. It is no secret that legions of Star Wars fans were even more disgusted by the new Star Wars trilogy-starting with J.J. Abrahams' The Force Awakens-than they were for the prequels.
In a behind-the-scenes documentary for Indiana Jones and the Kingdom of the Crystal Skull, Spielberg confesses he was not hot on the idea of making or directing another film in the series. It was Harrison Ford pushing George Lucas to continue with another 'Indy' story and Lucas, in turn, pushed Spielberg who said that he made the fourth film to humour his friend George. Spielberg even mentions how he 'invented' the famous scene in The Last Crusade where Indiana rides off into the sunset as a goodbye to the series. Considering this, it is safe to assume that Spielberg would have been even less enthused to make a fifth film. The negative reaction from many fans to the fourth film and George Lucas' seemingly zero involvement in a fifth film might have made Spielberg reject the director's chair all the more.
All of it is pure speculation though. Perhaps Spielberg was simply too busy as producer and director facilitating other projects for his own enjoyment. The right script might also have been elusive, delaying Spielberg, Lucas and Ford from forging ahead with the next instalment, and Lucas dropping out altogether eventually. Whatever the case may be, Spielberg is out, and James Mangold seems to be taking over. The sad reality is that one of our favourite film series has lost George and Steven, who together with Ford constitute the heart and soul of the Indiana Jones franchise. Losing them makes the next film feel less like a personal project and more a Disney product pumped out to cash in on nostalgia.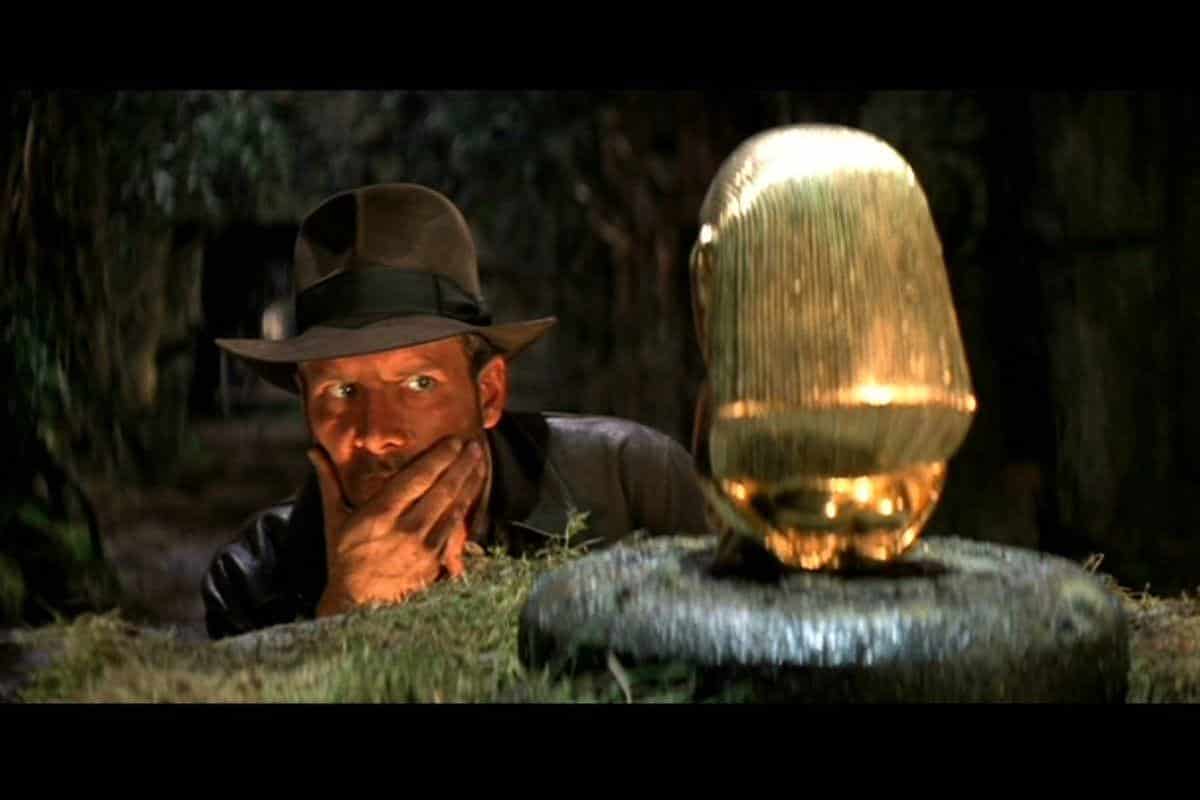 Let's hope that under Spielberg's guidance James Mangold is able to make another classic Indiana Jones film even if it lost its two principle creators and in so doing please disgruntled older fans while enticing a new generation to fall in love with the character and his adventures.