John Wick proved the revenge genre holds potential to be something more than an angry person fighting the people who wronged them. However, even from the trailer and promo material, it never appeared like Javier Reyna's Due Justice would attempt to follow suit and do something different. It had all the hallmarks of being a derivative action film – but that's okay, because sometimes a turn-off-the-brain, all-action spectacle is all that's necessary to entertain. Unfortunately, this feature forgets both the action and story, delivering one of the most dull films of 2023.
Written by Reyna, the film's story is a tried-and-tested formula in the action thriller genre. Max (Kellan Lutz), an attorney with a military past, seeks revenge after his brother and wife are killed by a mysterious gang and his daughter is kidnapped. Losing faith in the justice system, he takes matters into his own hands and won't stop until he fulfils his lust for vengeance and finds his kid. Expectedly, he becomes a one-man army and the villains regret crossing paths with him in the first place.
No story, no action, no hope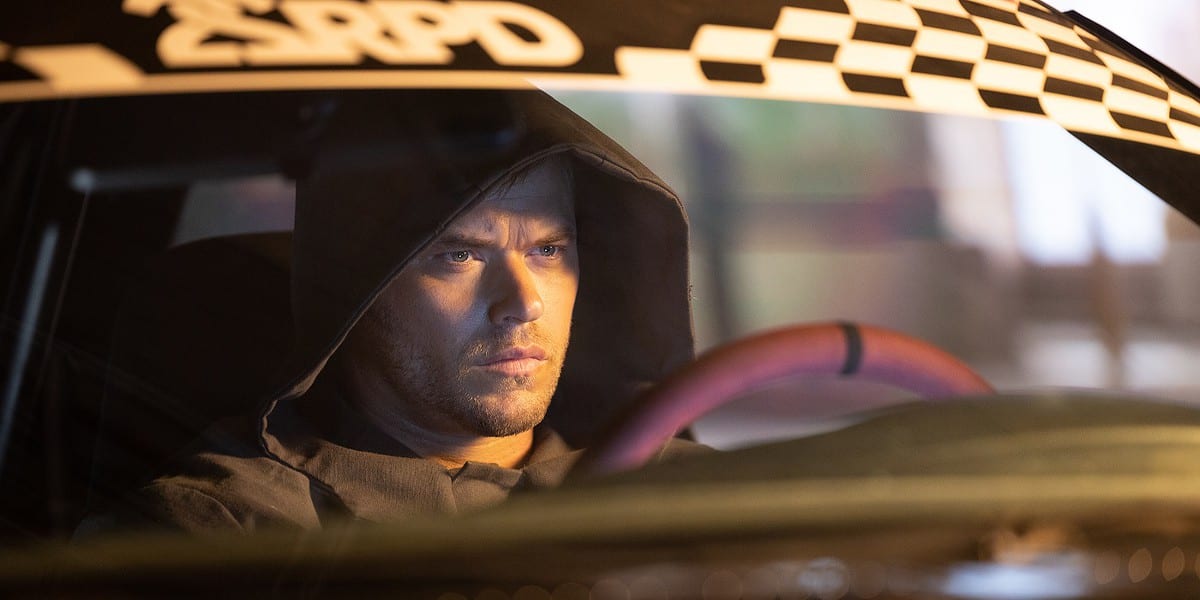 From the dialogue to the "plot twists," Due Justice telegraphs its every move. There's not a single thing in this story that surprises as it imitates every bad '80s action film and still does a below-average job of that too. From Max's conversation with his daughter about how he will read her a bedtime story when he gets home to make up for missing her cheerleading practice to the predictable bad cop hiding in the force, it's cliché after cliché for 97 minutes straight. What's even worse is the level of exposition dumping, as characters practically read off a laundry list of important plot points at convenient times.
RELATED: The Time When RoboCop Demanded Oreos
The average viewer might say, "But hey, this is action – it isn't Shakespeare," and it's a fair point to make. Unfortunately, Due Justice doesn't deliver on the action side of the bargain either. The fight scenes are sloppily put together and nothing to write home about, while there are long stretches of nothing happening. In fact, this feature could have had at least 30 minutes shaved off to make it flow better, making it nothing more than a one-hour episode of television.
No one knows what movie they are in
In terms of the performers, no one receives the opportunity to shine because there's a distinct lack of direction. It's almost as if everyone believes they're in a different film than what they are in, especially considering the noticeable clash of styles and wild variations in tones. Efren Ramirez's Santiago thinks he's in an action comedy with Dwayne Johnson, while Lutz's Max plays it straight and angry as if channelling Charles Bronsan's Paul Kersey in Death Wish. At times, one actually wants to cringe for the actors when witnessing certain responses and reactions because no one seems to understand what this film is actually about in the end.
While Due Justice presents itself as a Punisher-esque story, it only punishes the audience with a poor script and subpar action. Nothing about this film is remotely exciting or entertaining. It's low-energy nihilism for the sake of it.
Due Justice will be release in select theatres, on demand and digital on November 24, 2023.