The best kind of horrors are urban legends. Like when your friend tells you to squeeze a tennis ball three times and say, "Pete Sampras is the greatest and I'm squeezing his ball now." That terrible anecdote aside, Patrick White's Queen of Spades attempts to become the latest in the series of urban legend horror as the English remake of the 2015 Russian film, Queen of Spades: The Dark Rite.
So, what's the deal with this film? Legends say that if you draw a staircase on a mirror, in the dark, and say Queen of Spades three times, the evil entity will be summoned. Of course, four teenagers decide to do this, because they haven't watched Candyman and think Ouija is a type of Swiss cheese.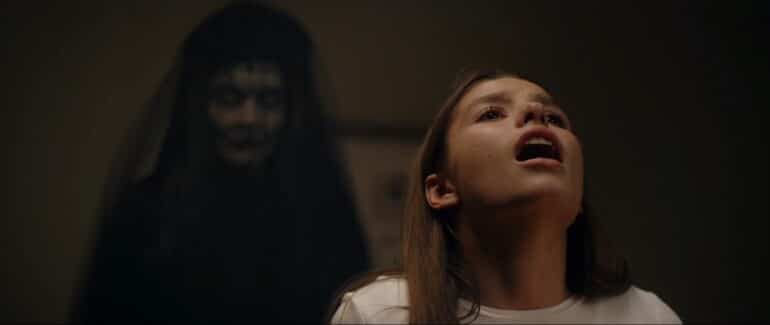 On the surface, it sounds like the prototype for any modern horror. I mean, will we ever move past this phase where stupid teenagers are the culprits? Why can't it be two grandparents who are bored and mess with demons for the giggles? Yet, the familiar setup doesn't stay consistent for too long. Once the people start dropping, Queen of Spades morphs into something else.
The best way to describe this film is Candyman meets The Nun and The Exorcist. It's a fascinating and ambitious approach because all three of these movies have differing elements—urban legend, a demonic monster, and possession. When you throw all of this into a pot, well… It doesn't always work out the way you'd imagine it.
At one point, Queen of Spades feels like it ticks off all the tropes but completely loses its identity in the process. There's not a single thing here that you haven't seen in other horror films before. The scares are predictable, the plot development is as by the numbers as it comes, and even some of the dialogue feels like déjà vu.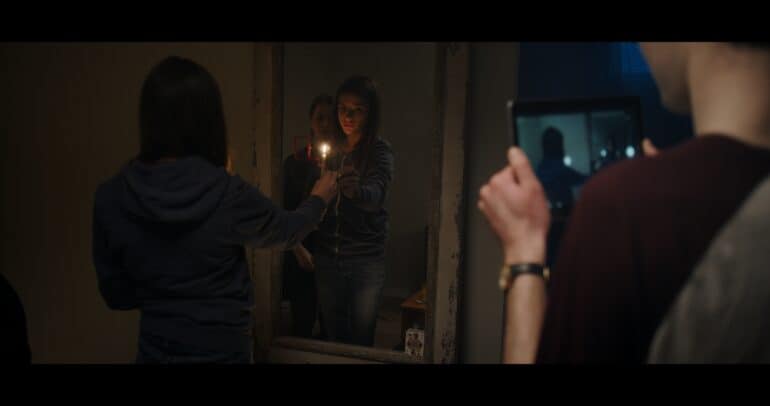 Instead of it being a scare-fest for all fans of horror and its subgenres, the film often fails because of its grand ambition. It tries to do too much but doesn't do one thing well enough for the audience to ignore the rest of its inadequacies. There's a decent story here because you see traces of it here and there; it just required a ruthless edit and better execution to tighten up the narrative.
Queen of Spades is a good idea that doesn't quite deliver on its promise. If you're spending a Friday night in and need something to watch, it'll be an okay distraction for 90 minutes—but don't expect it to be anything particularly memorable or riveting.