There's a weird belief that every comic book movie that's released needs to change the cinematic landscape. It's either a perfect 10 or the worst thing ever. Morbius is neither. It isn't an event-shattering film like Spider-Man: No Way Home nor is it a drastic reinvention of a character like The Batman. But that doesn't mean it's terrible as a result.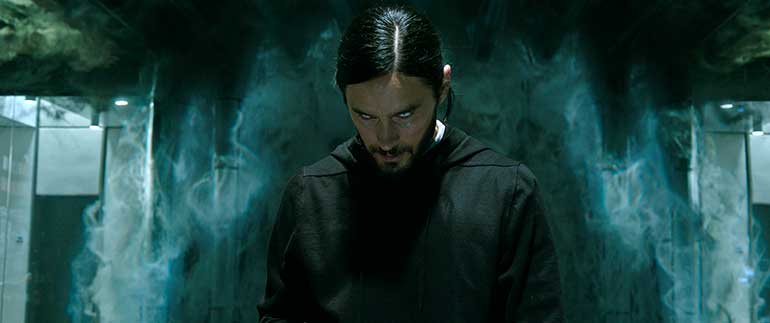 Morbius takes some big swings as it charts into horror terrority, with some creepy cinematography from Oliver Wood that feels like it could be pulled straight from a James Wan film, and that's actually where the film stands apart from everything else. In those moments, it shares more in common with the horror-action approach of Blade than it does with other superheroes spectacles today. There's a natural scary element that seeps through the cracks of the movie and you wish that director Daniel Espinosa had fully committed to creating a horror comic book movie.
Where Morbius tends to fall apart is when it tries too hard to replicate the superhero shenanigans of Spider-Man. Michael Morbius is a tragic character, brilliantly portrayed by Jared Leto who gets his motivations down to a T, as he struggles with the fine line between being a monster and man. His lust for blood is a curse, and it doesn't always feel like this in the movie as he has an out in the form of artificial blood.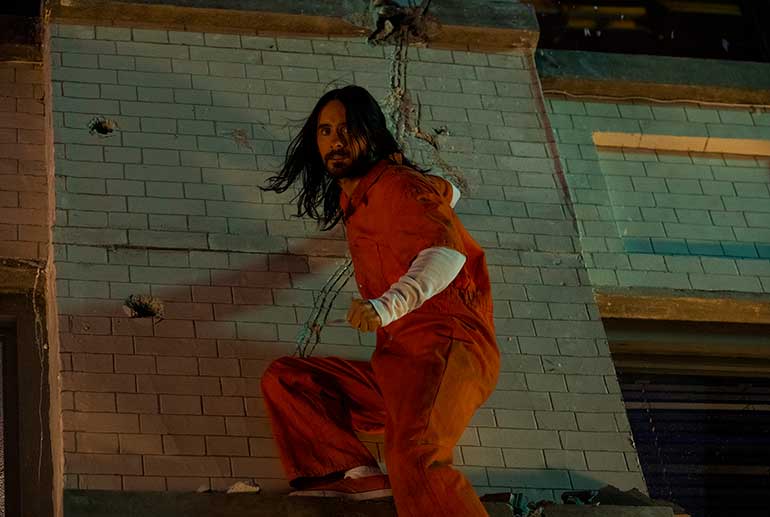 In the comics, Morbius rationalised this desire by drinking the blood of those who targeted the innocent. As the lead of the film, it's clear that the filmmakers didn't want to fully commit to the curse of a vampire since it would create conflict within the audience if he's a good or bad guy. However, his character arc suffers because he really is no different from his adversary, Milo, played by an energetic Matt Smith who seems like he had the time of his life in this role. In fact, the desire to make Morbius an antihero of sorts makes him look more like a hypocrite than anything else.
What's also clear here is how Morbius went through the executives' infamous edit-by-committee process. The pacing of the film feels off, as emotional moments don't linger long enough, certain sections drag on unnecessarily, while gorgeous action sequences receive machine-gun cuts that almost ruin the fantastic visuals. Venom: Let There Be Carnage suffered because of the erratic cuts to ensure the movie came in under two hours, and Morbius experiences the same. The directors and editors need to change the locks of their studio and put their phones on silent, because the suits are tampering with the quality now. Some things never change at Sony…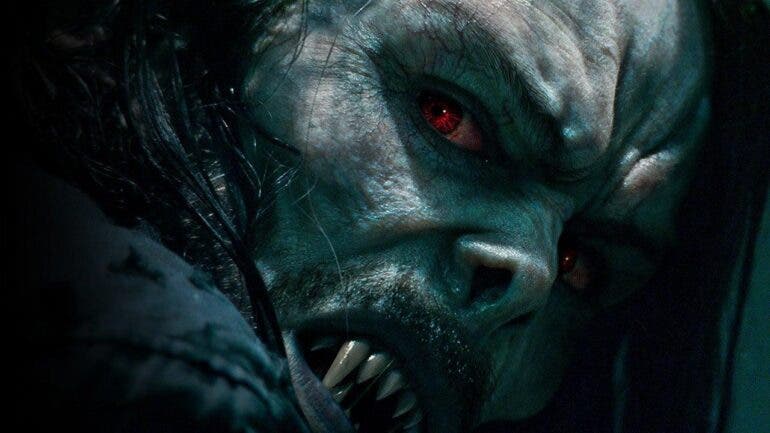 All the headlines before Morbius were about which universe it is a part of, with critics being critical of a supposed lack of confusion. Well, I don't know which movie they watched because it's pretty clear which universe this film isn't in. In fact, this film could hold the key to the return of a certain amazing Spider-Man actor. All you have to do is just pay attention to the clues scattered throughout the movie…
Again, Morbius isn't about to set the world on fire. With that said, it is nowhere near terrible as some have claimed. It's a perfectly serviceable film that tries a few bold ideas and execution, with its biggest weakness being where it tries to cater to everyone.
Tell us, will you be watching Morbius?