Samsung is always striving to deliver the best technology with its smartphones. The Galaxy A Series has been a staple for the brand over the years, offering great performance at price points to suit your pocket. Now you can go even bigger with a small price tag. The latest range of Samsung Galaxy A Series smartphones brings with it 5G-enabled support. This includes the Galaxy A52s 5G, Galaxy A32 5G and Galaxy A22 5G.
Additionally, these latest Galaxy A smartphones deliver a super-fast gaming experience with less lag. The next generation of mobile data brings the best out of the range, giving you high performance and value in one incredible device.
5G Brings Next-Generation Technology
The world has been abuzz with 5G over the past two years. The mobile technology offers a huge leap for mobile data, bringing unmatched speed to your fingertips. Samsung takes advantage of this with its 5G-enabled smartphones from the Galaxy A Series. It offers hyper-fast speeds, letting users stream, game and download like never before.
In addition to these fast internet speeds, 5G offers new ways of connecting your life through the Galaxy Ecosystem. It also eliminates lag so you can game in real-time from anywhere you are. You don't have to worry about graphics-heavy AR and VR games. Now you can level up your gaming experience, putting you in line for your next victory.
Bring Your A-Game With the Galaxy A Series
Each of the three latest Galaxy A Series smartphones features 5G support. Additionally, it also includes expandable memory with microSD support of up to 1TB, along with Samsung's One UI Core firmware. This allows you to keep content available at your fingertips so you can retrieve them faster. Furthermore, the user experience has been enhanced with the Android OS, for seamless access to the latest Google apps.
With fast charging, 5,000mAh batteries as well as awesome multi-camera set-ups, you can capture unlimited content. The visual experience is enhanced with ultra-vivid screens, 4K Video streaming and fast refresh rates.
The Galaxy A22 5G delivers all-around value in a great design. It features a crystal-clear display with a high-resolution OIS camera. Additionally, the camera includes a 48MP main lens.
There is plenty of viewing real estate with its 6.6″ Infinity-U Display. The fast, 90Hz refresh rate brings smooth scrolling and enhanced gaming for an enjoyable experience.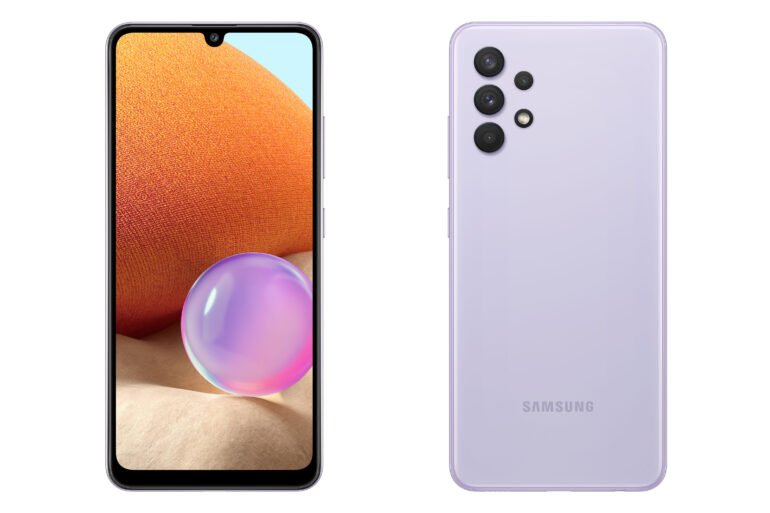 Bring next-generation connectivity with the Galaxy A32 5G. The unit features a more powerful 48MP main lens on its quad-lens camera configuration. This allows capturing of detailed landscapes and vivid selfies along with everything in between.
It includes a 6.5″ HD+ LCD display, delivering an immersive entertainment experience with a 90Hz refresh rate.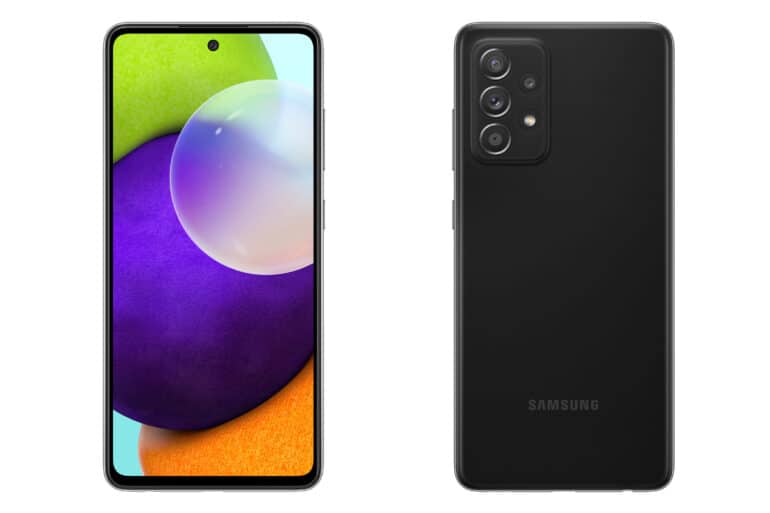 The Galaxy A52s 5G packs a number of flagship Galaxy innovations. This includes exciting camera features, with a quad-camera setup and 64MP, high-resolution main camera and Optical Image Stabilization.
The experience is enhanced with butter-smooth scrolling with its 120Hz refresh rate and 6.5″ FHD+ Super AMOLED display. This brings better browsing and amazing gaming to boot.
It delivers clear and balanced audio to enhance movies and gaming, thanks to its Stereo Speakers. Its IP67 rating allows it to be submersed in water up to 3 feet for 30 minutes.
The Next-Generation Galaxy A Series Is Here
To find out more about the latest and affordable Galaxy A Series, with 5G support, you can visit the Samsung website.