It's 28 years later. Is it too late for a The Professional sequel starring Natalie Portman as Mathilda?
RELATED: Wanted 2: A Sequel To The 2008 Movie Is Still Very Possible
Luc Besson is, without a doubt, one of the most provocative directors of his generation. When he released Léon: The Professional in 1994, audiences were equally impressed and shocked by what they saw on the big screen. Not every critic was a fan of the intense action scenes and emotionally charged scenes that young Natalie Portman had to go through in the making of Leon. The film had a very dark premise, and had an implied sex scene with a prostitute and some nudity, really bringing into question why such a young actress was cast into the film. The film also starred actor Danny Aiello as Tony, Gary Oldman as the corrupt DEA agent Norman Stansfield, Jean Reno as Leon, Lucius Wyatt Cherokee as Tonto and Peter Appel as Malky.
Legendary critic Roger Ebert even considered the film to be exploitative towards Portman, who was just 13 years old at the time, and the film was her big screen debut. Despite the divisive critics, fans of Besson's work immediately took a liking to Portman's character, Matilda, and rumours of a sequel quickly began to circulate around Hollywood producers.
This isn't really a kids movie, but tells the story of a little girl who is taken in by a professional assassin after her family is murdered, including her mother, father, and little brother. Leon is an Italian immigrant who flex Italy after committing a crime there. She unexpectedly becomes his protégée, living in New York. Unsurprisingly, the corrupt Drug Enforcement Administration agent, with other cops, turn out to be the bad guys, surprising when you have the comparison of a hitman who went on to rescue a little girl.
However, as time went on, numerous factors led to the cancellation of Léon's sequel, leaving Mathilda fans wishing they could have seen a movie where Portman was the one leading the action. After all, the "Long Cut" of Léon: The Professional makes it very clear that Mathilda is more than willing to become Léon's successor – and that's just the kind of action we expect from a proper action sequel telling the story of a professional hitman. With the film's ending suggesting a future in the world of hitmen for Mathilda, everyone was hoping.
The Professional Sequel Plans and Cancellations
The idea of a Mathilda solo film emerged as soon as Léon proved a box-office hit. Luc Besson immediately wrote an idea for a sequel starring an older Mathilda, who was now working as a "cleaner" like Léon.
Since the script called for casting an older actress, and Besson knew that fans wouldn't accept anyone but Portman playing the lead role, filming of the tentatively titled Mathilda: The Professional was postponed until the actress was older. As time went on, it became clear that the movie wasn't going to happen, mostly because Besson had parted ways sourly with the Gaumont Film Company, which held the rights to the movie. The led him to start his own studio, EuropaCorp , which is home to big blockbuster hits like The Transporter, Be Kind Rewind, Lucy, and Valerian and the City of a Thousand Planets.
Though it seemed like the idea for Mathilda: The Professional would never see the light of day, a surprising thing happened in 2011: a year in which fans could get a glimpse at what Léon's sequel could have looked like.
RELATED: World War Z 2: Give Us A David Fincher Zombie Sequel
Alternative The Professional Sequels
In 2011, Olivier Megaton directed an action movie called Colombiana. The film's plot revolved around a woman who, as a girl, lost her entire family to a drug cartel, and now seeks revenge against those who ruined her life.
At first glance, the movie holds no connection to the original Léon – but both Besson and Megaton have confirmed that Colombiana is an adaptation of the original idea for Mathilda's standalone film. This means two things: 1) we already got a pseudo-continuation to what would become of a grown-up version of Mathilda, and 2) the Léon sequel starring Natalie Portman is more than likely permanently cancelled.
The Perfect Opportunity For Mathilda: The Professional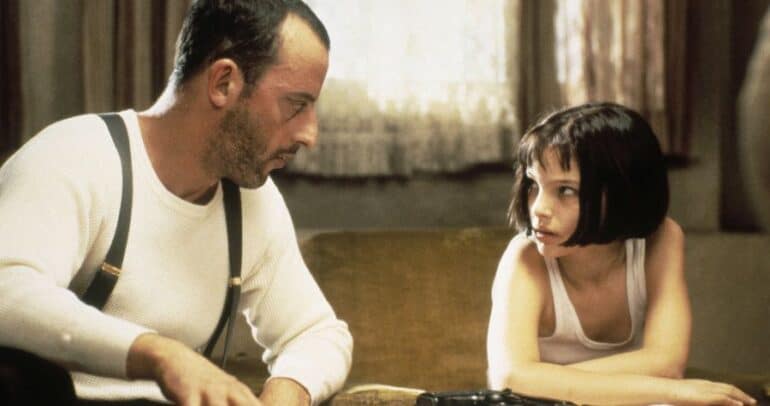 Although it seems more than likely that we'll never get to see Natalie Portman reprising the iconic Mathilda role in a film, there are still some diehard fans who hope we might be getting to the point when a sequel makes perfect sense.
When the original Léon was released, Jean Reno was 45 years old, and Natalie Portman is now 40, which means that she would be great as a cleaner that takes a new apprentice under her wing.
The rising popularity of pure action films we've seen in recent years with movies like John Wick and Nobody has proved that audiences are more than willing to go watch a film that doesn't hold its punches, in the classic Luc Besson style of filmmaking.
If there ever was a perfect moment to release Mathilda: The Professional, it's now. After all, the idea is gaining traction in Reddit, and empirical evidence tells us that this kind of social media post is capable of sparking some of the coolest movie ideas.
RELATED: Real Steel 2: Hugh Jackman Sequel Still Has A Fighting Chance
Tell us, would you like to see Natalie Portman in a sequel, Mathilda: The Professional?