Power Rangers alum Jason David Frank (the Green Ranger from the Mighty Morphin' franchise) is currently working hard on a Bat in the Sun (Super Power Beat Down) project called Legend of the White Dragon, what could be considered a mature reimagining of the Power Rangers universe. With Legend of the White Dragon currently filming, Frank has taken to social media to share a few first-look images. And they're impressive!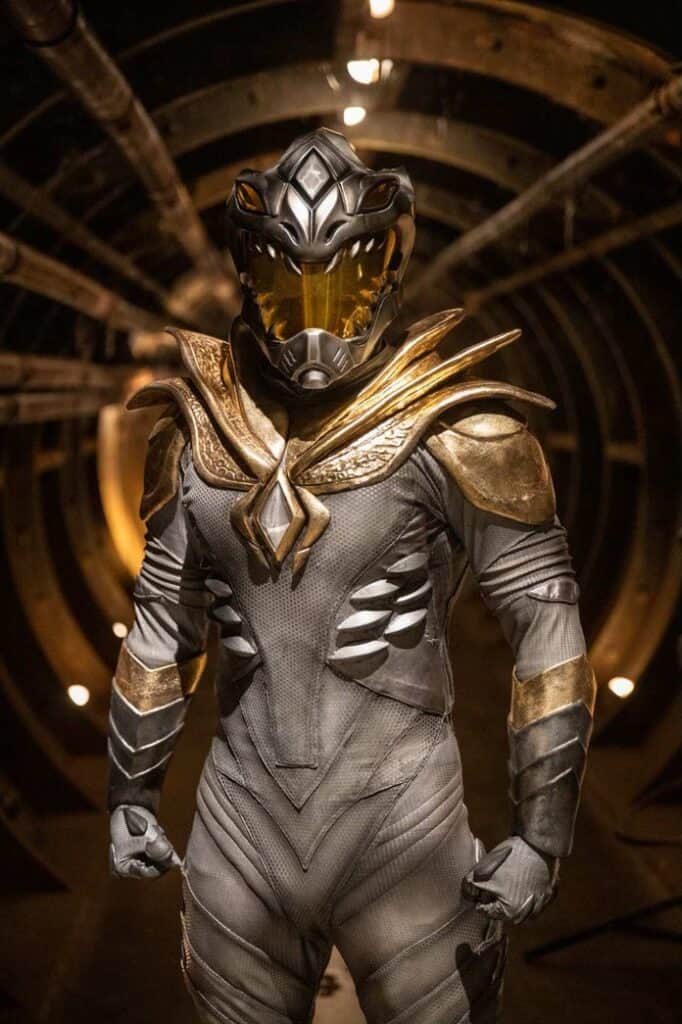 Directed by Aaron Schoenke and Sean Schoenke, Legend of the White Dragon's synopsis offers something different for fans:
"The White Dragon, Erik Reed, has returned home to Virtuo City 3 years later after being defeated in a colossal battle against the ancient overlord, Ashtagor. The crystal he used to become the White Dragon was broken in two as a result of the epic battle, both pieces were subsequently lost.

Being blamed for the destruction and collateral lives lost, his identity was outed after the battle thus making him a fugitive from the law. We now follow Erik on his journey as he teams up with treasure hunters from the past who help him reclaim his power as the White Dragon. Once reunited with his powers, he and his team are now ready to battle a new threat, Dragon Prime, who seeks revenge against the White Dragon.

Erik must now try and defeat Dragon Prime in order to get one step closer to clearing his name and being able to protect his family from an ancient evil that still lurks in the darkness… Ashtagor."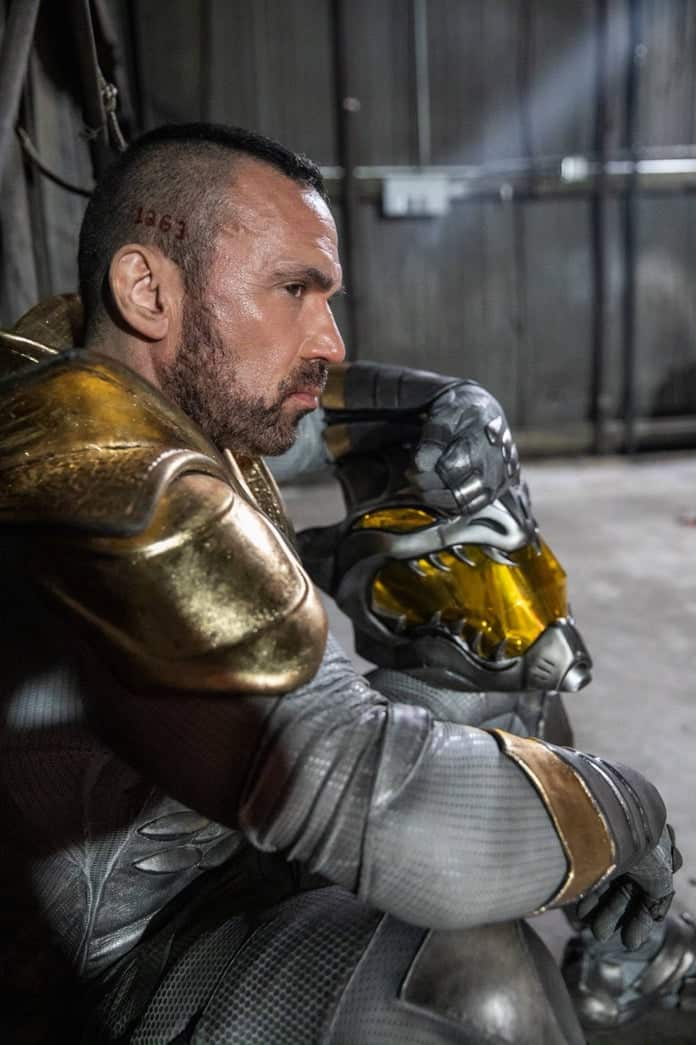 Of course, Jason David Frank is super excited about the opportunity to suit up as a superpowered martial artist again. And although he isn't playing Tommy Oliver here, he remains passionate about the Power Rangers too.
"The audience, I think, is going to really relate to Erik Reed because he's completely different opposite than Tommy Oliver," Frank told Comicbook.com. "And I think if they can imagine what my… It has no relation at all, but I'm saying as far as my audience, it's a deeper, older, I wouldn't say version of Tommy Oliver at all. It's a completely different character. But what they're going to see is Jason David Frank in a more mature role, meaning that he's… I can finally express on television, that's not for kids, nothing that's PG-13."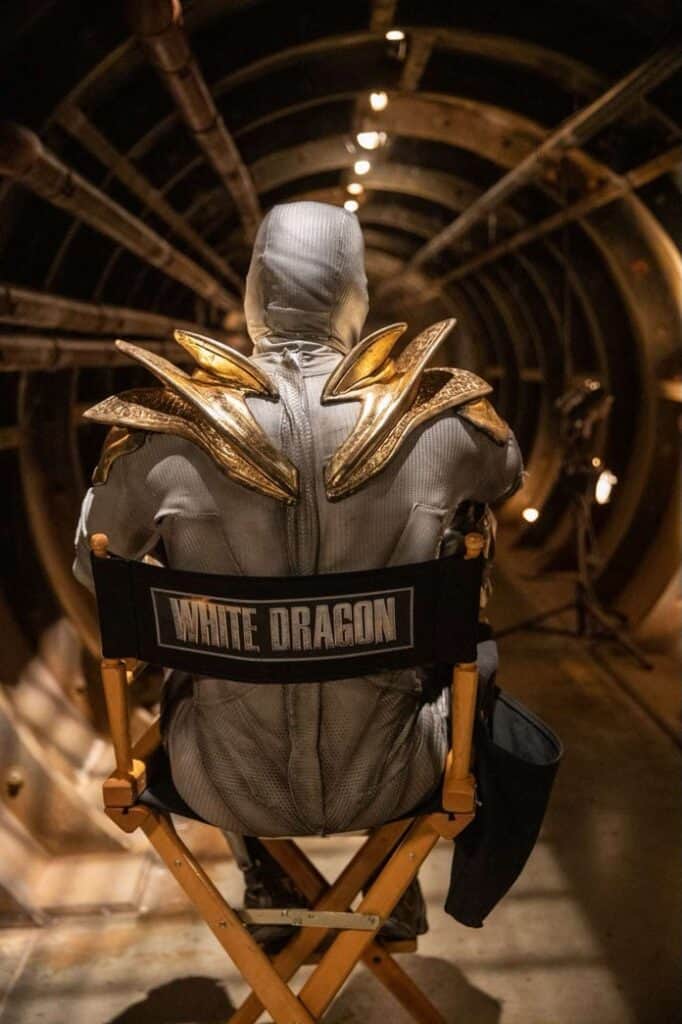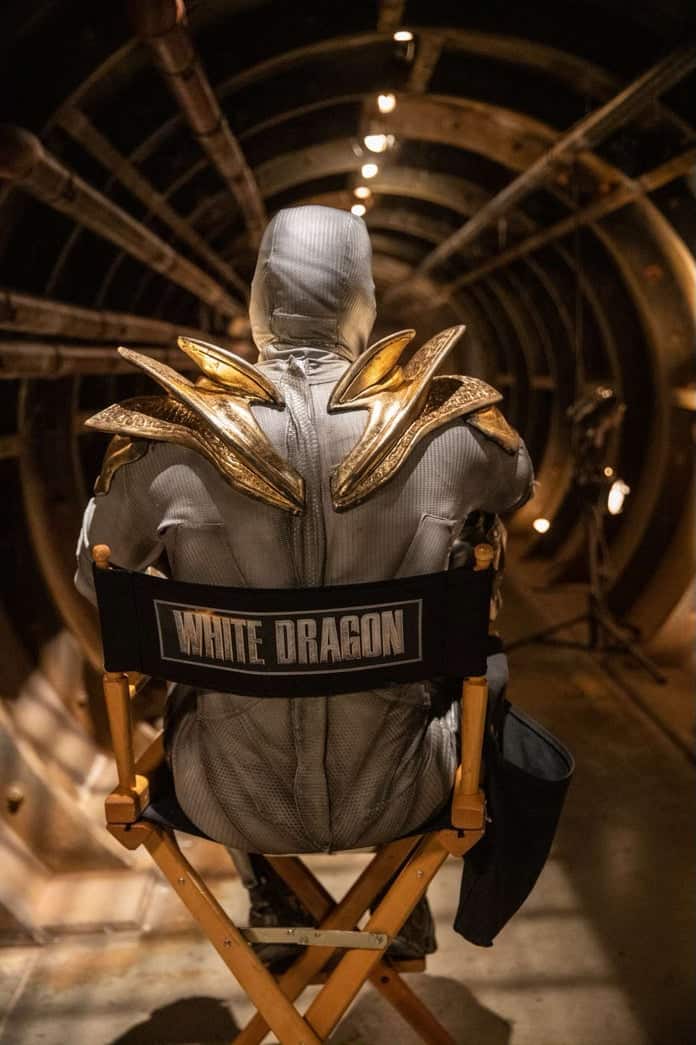 A sci-fi Power Rangers-like action fan film for mature audiences? Count us in. Bat in the Sun knows just how to make these projects appeal to fans. The costumes, the actors, the action and the production quality are all top-notch.
Legend of the White Dragon might be exactly what fans ordered. In fact, the project was backed by 5,259 backers who pledged $508,618 to help bring it to life. That's impressive!
It might not be a Power Rangers movie, or the reboot fans are really begging studios to make, but, if you squint your eyes a bit, it could be. It looks fun!
A Note from Chris Jay, one of the executive producers of Legend of The White Dragon:
Legend of The White Dragon is not a Power Rangers fan film in any way, this is a completely different universe that we have created.
We owe huge thanks to our Kickstarter supporters for two things in particular, firstly the money that they donated to the project and, secondly, their hard work and dedication which caught the attention of a private investor: We ended up with a multi-million dollar budget. I think you'll agree that this also different from a fan film.