Do you remember that time Jennifer Aniston appeared in Leprechaun? No? Here's a reminder.
It's a little hard to know what went wrong with the '90s, but I'm pretty sure 1993 was when the rot really started to show. It was the year of The Last Action Hero, Super Mario Bros. and Cop and a Half. Okay, yes, Jurassic Park came out that year too, but we all know that film was overhyped and is nowhere near as brilliant as people pretend.
1993 was also the year that Jennifer Aniston, later to become everybody's favourite fiend (sorry, "friend"), graced the world with her presence in Leprechaun.
Was it a comedy film? A horror? A parody? To this day, nobody is quite sure.
The film starts out by explaining how Irish-American loser O'Grady found a proverbial pot o' gold whilst burying his mom in Ireland. He brings the treasure back to his home in good ol' USA, but also returns with the horrible little creature who owned it. After using the amazing power of a four-leaf clover to trap the Leprechaun in a crate, O'Grady promptly suffers a stroke and doesn't get a chance to kill the pint-sized terror.
Fast-forward to '93. Jennifer Aniston is playing a spoiled teenage brat who moves into the O'Grady house. She clumsily flirts with pretty boy painter Nathan, while pointless tag-alongs Ozzie and Alex releases the creature from its crate and find the aforementioned gold.
Cue lots of silly moments as the Leprechaun terrorises everyone by… riding tricycles and go-karts as he attempts to track down his gold. He also kills a man by bouncing on his chest with a pogo stick, snaps the neck of a cop, and even rides a wheelchair at superspeed.
But, as any Scooby-Doo villain worth their salt can attest, it's those meddling kids who cause him the real problems. One is that there's a piece of gold missing from his collection, which the clueless Ozzie… ate. Yes, you read that right.
RELATED: See Jean-Claude Van Damme in the Original Predator Costume
Meanwhile, for viewers the biggest obstacle is that Jennifer Aniston's character in Leprechaun is so stupid she needs a brain transplant and refuses to accept what's going on around her despite all evidence that she's wrong about everything. And I mean everything. Still, she just so happens to find a lucky four-leaf clover, throws one of an endless series of temper tantrums, and the kids save the day. Hooray.
If you want the finest example of a bad idea made worse, Leprechaun is it. It doesn't work as horror in any way and comes across as a watered-down version of Child's Play. It doesn't work as a comedy either. The jokes are so painful that they'd make a 5-year old cringe with embarrassment. It's not even a kiddie-friendly horror film because halfway through the film everyone starts swearing like sailors for no reason.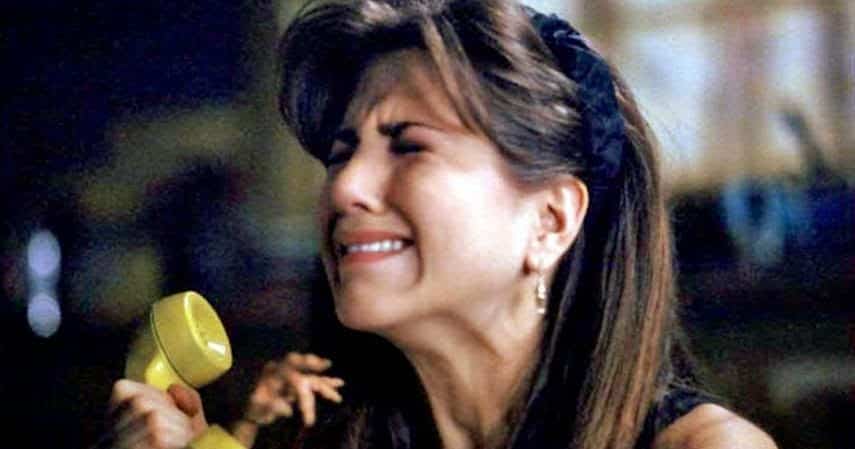 Not only that, but Leprechaun's director, Mark Jones, seemed to be obsessed with showing Jennifer Aniston's legs and backside in as many scenes as possible. Credit where credit's due, at least she looks better in this than she ever did in her sitcom. Unfortunately, her character is such a brat that you're instantly reminded of that snooty girl in high school who you wanted to decapitate with a blunt spork.
The other actors do their best (which isn't all that good) and you have to feel sorry for Warwick Davis, who followed up legendary sci-fi and fantasy characters like Wicket and Willow with the role of the Leprechaun. The guy is a cult favourite with fanboys, but, in this, he suffers from a bad costume and makeup job that's about as scary as a jam doughnut. The script doesn't help, as the Leprechaun seems incapable of any menace whatsoever as he sings little tunes and – I'm not kidding here – has OCD about polishing people's shoes.
Leprechaun is a miserable excuse for a film — even with Jennifer Aniston's bits on show. There are many bad horror movies out there that you can at least enjoy for a cheap laugh. This isn't one of them. It makes you wonder why WWE Studios ever invested in a reboot. Then again, looking at their own other horror effort, See No Evil, it's not hard to imagine.
The best way to watch this film is with the screen switched off and the sound on mute.