It's been a minute since vampires had some decent screen time. Yet, there's a comeback on the horizon—free from glittery bodies and stinky werewolves. Travis Stevens' Jakob's Wife is part of this coffin crew, aiming to bring back some good, old-fashioned bloodsucking fun to cinema.
But does it succeed?
In terms of premise, Stevens' film sets up something intriguing and enticing: a pastor's wife grows bored of her life and craves something new. Unfortunately, this "new" turns her into a bloodsucker with a growing body count. But when her husband discovers her new-found bad habit, he isn't quite ready to throw away their relationship over it.
Starring horror icons Barbara Crampton and Larry Fessenden as the complicated couple, Jakob's Wife is easily about the dynamics of marriage and relationships as it is about vampires and all the other fang-tastic stuff. When Crampton and Fessenden share the screen together, that's where the magic happens. You're drawn into their complicated lives and you want to find out more.
Sure, the other characters play a part in the proceedings—whether as vampire fodder or to move the story forward—but Crampton and Fessenden are the main draw here.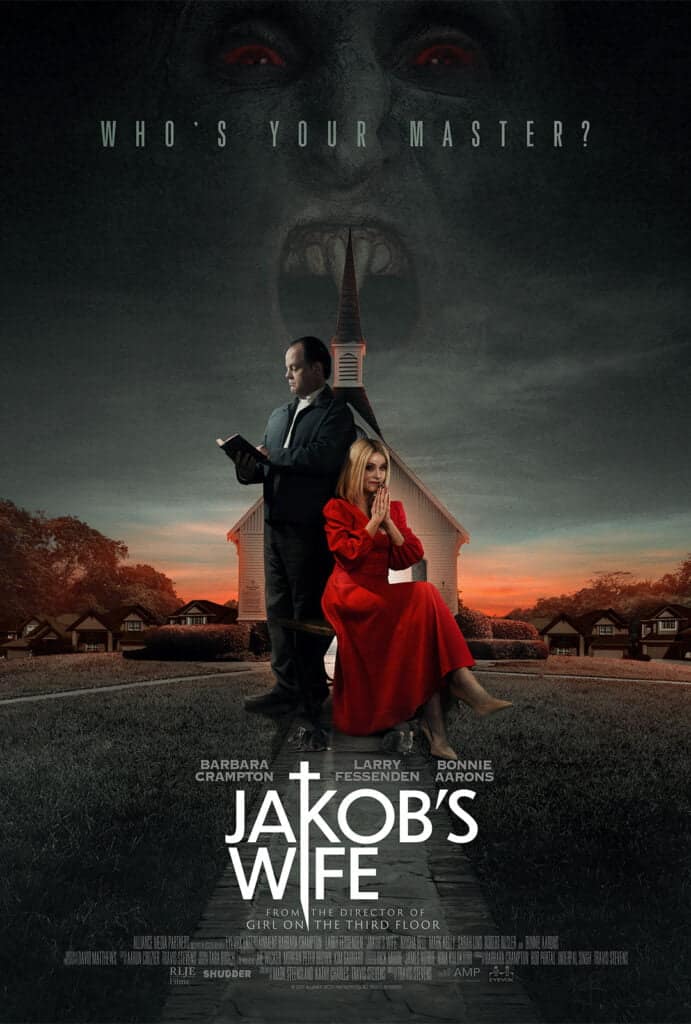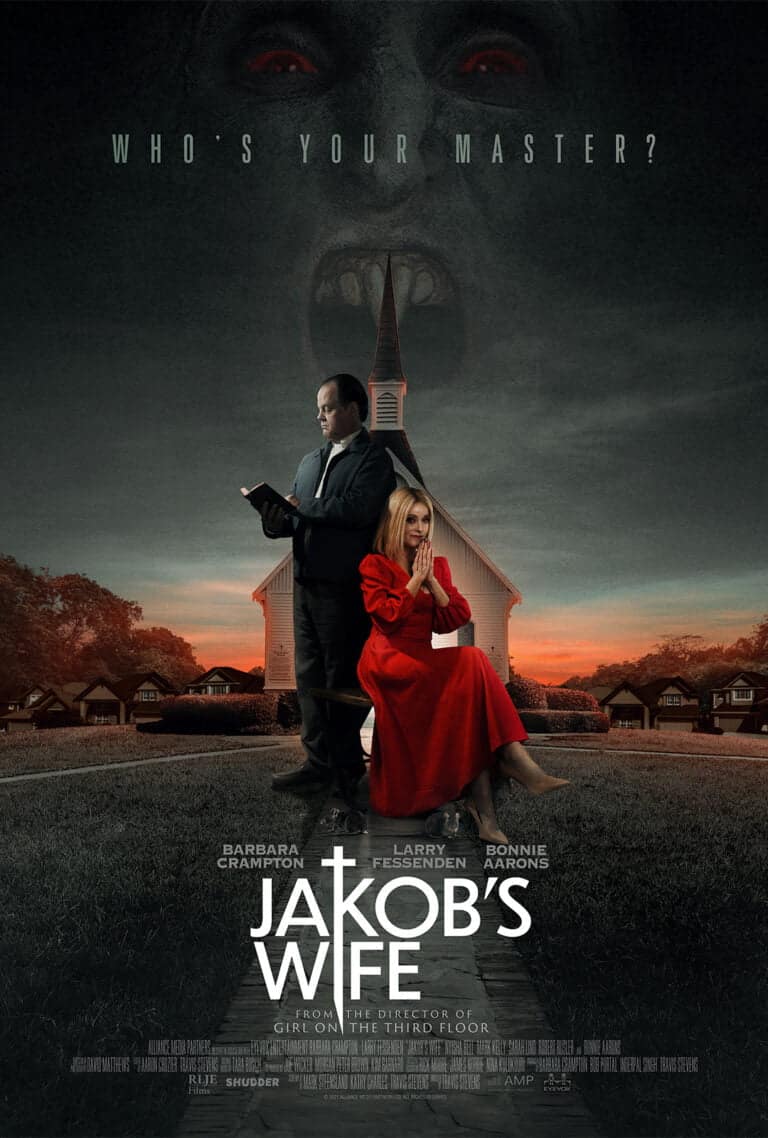 But don't let the premise of vampires fool you.
From the trailer, sinister cinematography and eerie soundtrack, Jakob's Wife feels like a straight-up horror, but that's not necessarily the case here. Blending gory horror with a sprinkle of comedy, it wouldn't be out of place with the same mood as The Evil Dead or even the highly underrated Jennifer's Body.
In fact, it's like a grown-up version of the latter. Yes, there's blood squirting everywhere and limbs being torn apart, but there's enough over-the-top massacre to snuffle a giggle out of you.
Now that we've discussed the good, let's get to the not-so-good elements of the film.
For one, the trailer spoilt all the best parts. If you've seen it, you'll know every crucial part of the movie, which means the surprises are far and few after that. Second, the plot is fairly predictable and stock standard. You could see how it was going to pan out from the start and call out the major turning points. That being said, the ending does spark something unexpected, so don't turn it off in a hurry.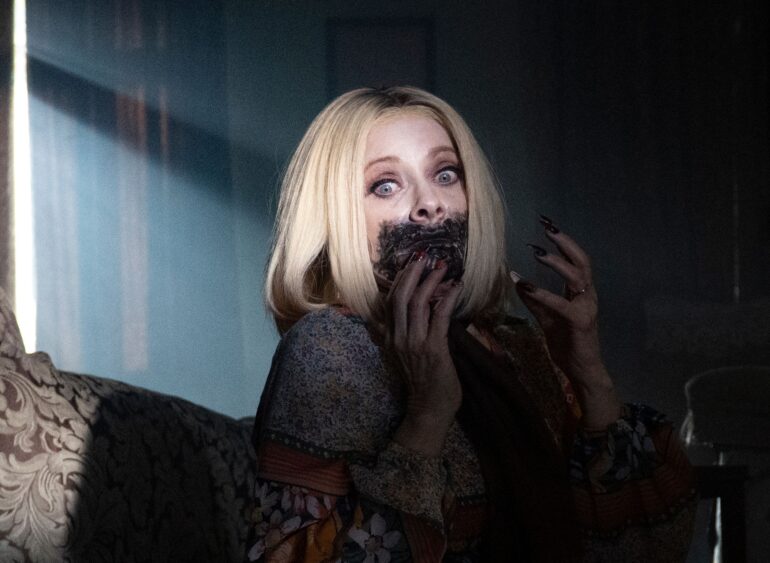 Remarkably, Jakob's Wife is only Stevens' second feature film. While he has a storied history as a producer, it's evident that he has an eye and unique delivery as a director. Much like Girl on the Third Floor, there's a gonzo element at play here, and it takes you back to the days of picking up strange horror films from the video store and having a wild ride at home.
It's safe to say that they don't make horrors like Jakob's Wife anymore. Bursting with indie ambition and pushing the boundaries of splatter on screen, it's a treat for horror junkies. It might not be the most original of stories, but dammit, it's a fun ride for everyone watching.