In August, Huawei South Africa launched the Nova 8 to much funfair at one of its first events since lockdown started in March 2020. The smartphone ushered in the new era for mid-range performance for the brand. However, fast-forward a few weeks and Huawei were back making headlines. This time, it was for its more powerful, Huawei Nova 8i mid-range smartphone.
The unit was designed for content creators and marketed towards youngsters. The brand has partnered with fresh, local brands, including Bathu sneakers. It's one thing to aim and market towards a particular goal, it's another to achieve it. How does the Huawei Nova 8i fair in today's competitive mid-range market and will it make a difference to the sales?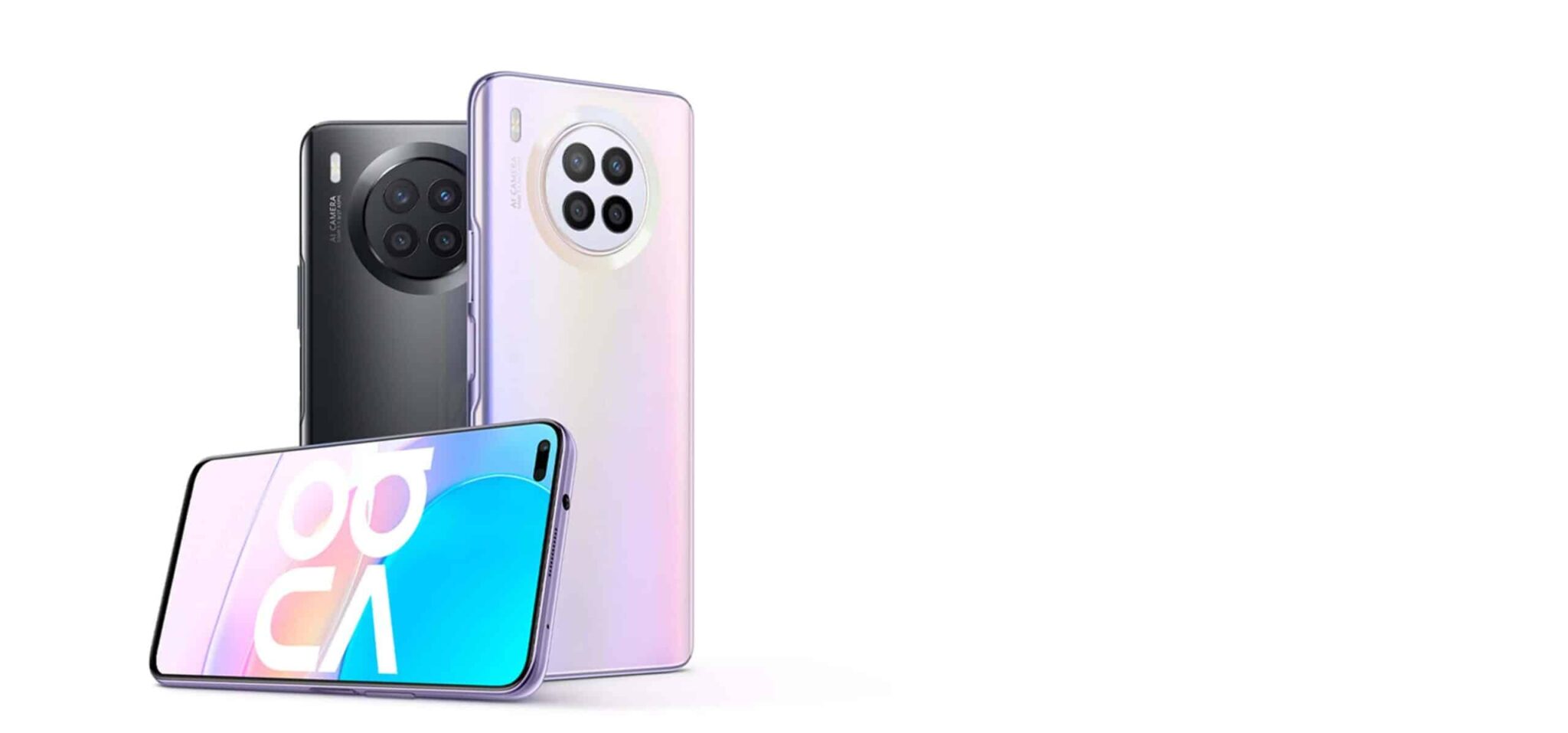 Huawei Nova 8i Build and Design
Despite everything that's happened around it, Huawei has still kept much of its design philosophy. This can be seen across its range of smartphones.
The most notable design feature is the camera island on the rear. Many smartphones lately have been using a linear camera configuration down the left-hand side of the rear, but Huawei is still sticking to the circular housing. The quad-lens camera has its main, 64MP lens on the top, with the three remaining lenses below, coupled with an LED flash.
There are three colourways for the unit: Moonlight Silver, Interstellar Blue and Starry Black. The one I received was Moonlight Silver. It had a pearlescent finish on the rear, flashing streaks of the rainbow under different lighting. It looks great. It does have some propensity to collect fingerprints, but it's not very noticeable given the shimmer on the rear.
It has the looks covered but also does well when it comes to the feel in hand. The curved edges create a comfortable feel as you use it, despite its 190g weight. It may be a bit on the bulky side, but you won't really feel it. The build is also quite solid with no sign of bend or flex when in use or some pressure is applied to it.
It may be crafted in plastic but its design and build quality hold up well. There are other cost-cutting measures in place, including the fingerprint reader embedded in the power button instead of beneath the screen.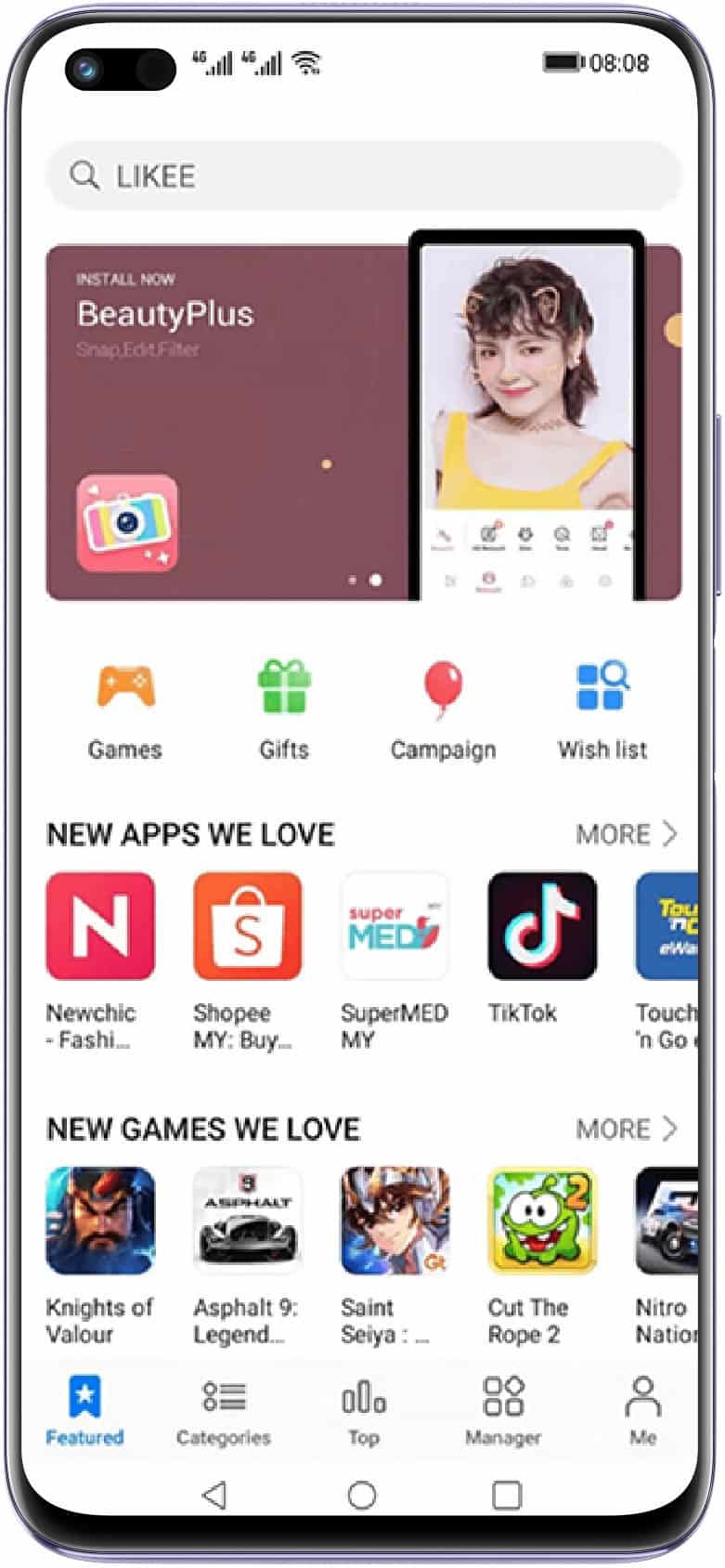 Screen and Displays
The screen for the Huawei Nova 8i measures in at 6.7" – or 6.67" to be exact. This is the standard today for mid-range smartphones. The large screen has a fairly small bezel around the edges, with the unit having an 89.4% screen-to-body ratio. The display has a 1080x2376px resolution with a 391ppi pixel density.
In terms of size and resolution, it ticks things off in terms of specs. However, it doesn't have the premium screen from its flagship range, Huawei opting instead for an IPS LCD panel.
It's not bad in terms of colour and brightness. However, the deep blacks aren't as vivid as you'd find on an OLED or similar panel. It gets the job done with crisp image quality.
Huawei has moved away from the teardrop approach to the front-facing camera cut-out. This time it features a tiny cut-out in the centre on the top. It doesn't look bad at all, similar to many other flagship smartphones.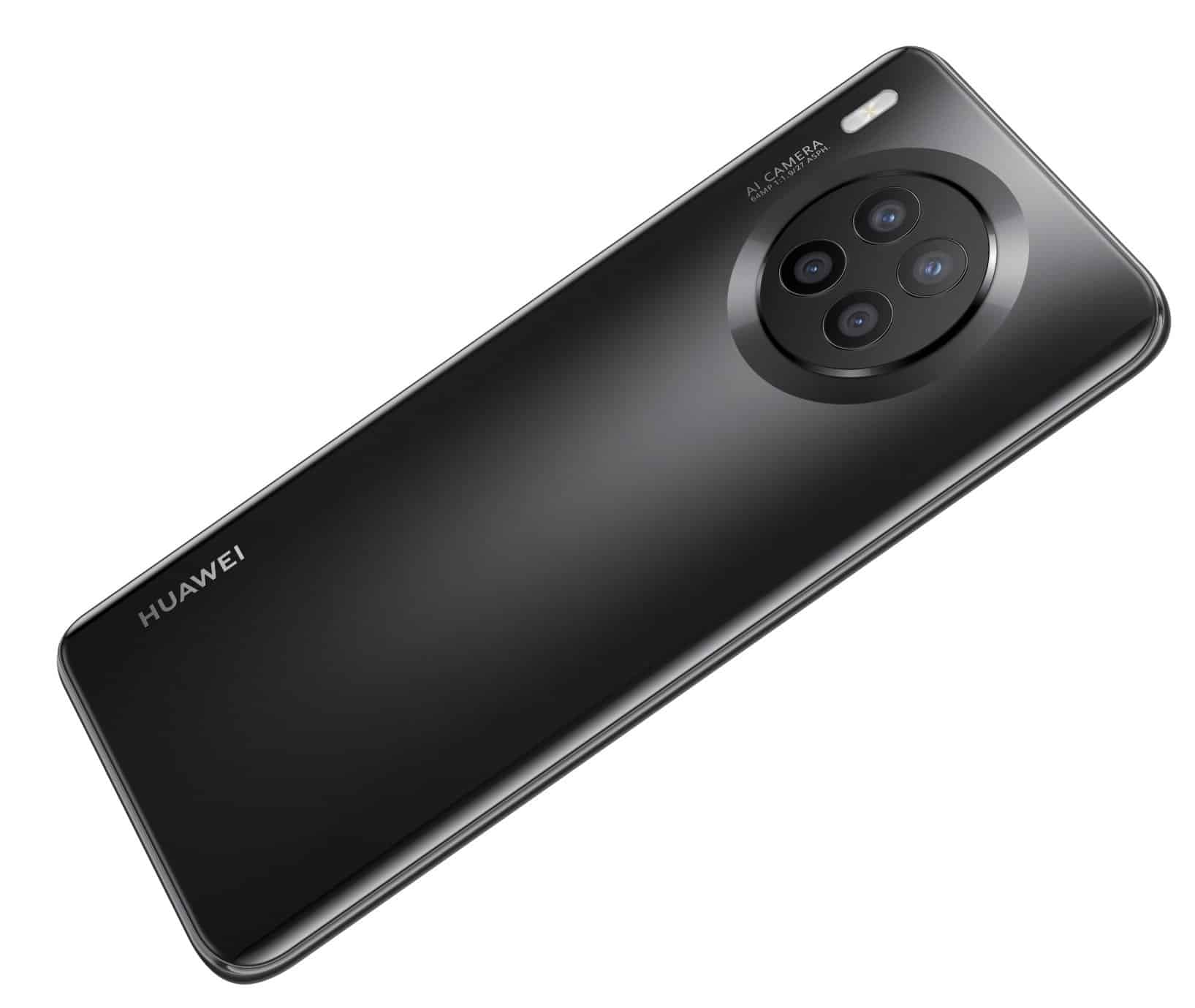 Huawei Nova 8i Specifications
The Huawei Nova 8i ticks all the right boxes when it comes to hardware specifications. This includes the Qualcomm SM6115 Snapdragon 662 SoC. It's not the premium 7mm chip, but a more affordable 11mm unit. It features an Octo-core processor, which consists of x4 2.0GHz Kryo 260 Gold and x4 1.8GHz Kryo 260 Silver CPUs.
In addition to that, it features an Adreno 610 GPU. Other hardware features include 128GB internal storage and options of 6GB or 8GB RAM variants. There's no secondary storage available as a result of the dual-SIM approach. Lastly, it has a 4,300mAh battery.
Unfortunately, for many users, the unit is yet another without the full Android experience. This means that you'll be left having to work your way around Huawei's AppGallery. Again, after every review I complete, there is a noticeable change both in terms of the UI and UX from the app store, as well as quite a few new additions in the app count. But, there are still quite a few big misses, including the entire Google suite, as well as Meta's app list (formerly Facebook), which includes Instagram, WhatsApp and Facebook. That said, the AppGallery does support native search outside its platform to download and install APKs (and XAPKs) and run on its version of the Android 10 firmware with EMUI 11 running on top of that. It's easier than ever to install, but still not something that all users will be comfortable doing.
The situation hasn't been helped this week with US President signing a defence act, meaning that it'll be some while yet before Huawei is allowed to be sold in the US, and upholding the ban with ties to US companies like Google and Meta.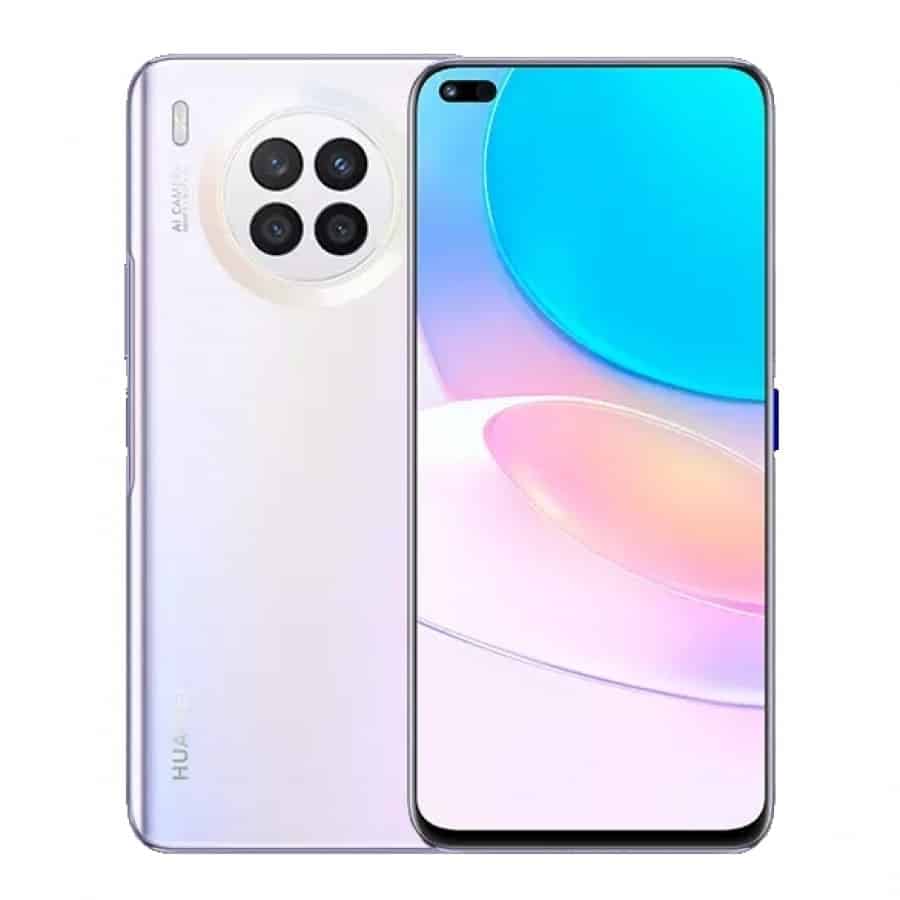 Performance and Battery Life
Under normal load, the unit breezes through each of the tasks you give it. It performs well under higher loads as well. However, there are moments when there is a slight delay in loading, although nothing that causes jitter or lag in menus and the likes.
Multitasking is also managed quite well with no notable issues or lag to speak of. You can open multiple apps and switch between them with ease.
Battery life from the 4,300mAh battery is good. It managed to easily reach between 36-40 hours of uptime with around 10-12 hours of usage when under heavier load. It's not the best I've experienced, but for a modern-day mid-range smartphone, it gets the job done well enough.
Huawei Nova 8i Camera Quality
Huawei has always delivered when it comes to its mobile cameras. That trend continues with the Huawei Nova 8i. The quad-lens camera setup includes a 64MP (f/1.9, 26mm, PDAF – wide lens), 8MP (f/2.4, 120˚, 17mm – ultrawide lens), 2MP (f/2.4 – macro lens) and 2MP (f/2.4 – depth lens).
The main 64MP camera does most of the heavy lifting here and with good effect. It captures great images without too much over-saturation you often find on non-flagship smartphones. The colour reproduction is good with the balance and brightness also doing well. Viewing in normal mode the images look good. When zooming in on the detail, you'll notice a bid of blurring or smudging of the more detailed elements, like grass, hair and threads. But it's not very noticeable when viewed normally.
Most of this, however, is in a well-lit environment. Switching to low-light photography, you will notice a drop in quality, but it's not major. At least, it's not as grainy as other mid-range smartphones.
The front-facing 32MP camera does a really good job at taking selfies. As always, I'm not a fan, but from the shots I've taken, they're pretty detailed and impressive.
Overall, it's not a bad setup to have, especially on a non-flagship camera. It won't compete against those flagship smartphones but is among the top for the rest of the pack.
Conclusion
As has been the case recently, there's a lot to love about a Huawei smartphone. The Huawei Nova 8i ticks a lot of the boxes for any smartphone and is impressive as a mid-range unit. However, it comes up short for the average user, missing those key Google apps and the Play Store support.
At a price of R10,999, it's still very tempting, to say the least. The design is good, the performance is good, the screen is reasonably okay and the camera is great. If you're able to work your way around not needing any Google services, then it'll definitely be a good buy for you.
The Review
Huawei Nova 8i
The Huawei Nova 8i is a very decent mid-range smartphone. It ticks quite a few of the boxes, delivering great camera capabilities with a long-lasting battery all within budget. If not for the continued difficulties regarding the lack of the Google Suite, it would be an easy sell.
PROS
Great camera
Good-looking design
Long-lasting battery life
CONS
Still lacking Google support
Could've done with better screen panel
Review Breakdown
Ease of Learning

0%

Ease of Use

0%

Design

0%

Performance

0%

Enjoyment

0%

Value for Money

0%