Before racing at lightning speeds on the big screen as The Flash, Ezra Miller played a dark and disturbing role in We Need to Talk about Kevin — a role that probably still haunts them to this day.
RELATED: "DC Is Officially Dead" – The Flash Fans' Reactions
It seems that readers can't take two steps before landing on more news about Ezra Miller these days, both good and bad. Recently most well-known for the controversies surrounding the law and their role as Barry Allen in The Flash, one of Warner Bros. Discovery's biggest movies coming next year, the star made their rise to fame in some archetypal roles of troubled teenagers. Miller starred in movies like City Island as Vince Jr., Beware the Gonzo as Eddie 'Gonzo', Another Happy Day as Elliot, The Perks of Being a Wallflower as Patrick and most recently in Fantastic Beasts and Where to Find Them as troubled but powerful wizard Credence Barebone.
Ezra Miller In We Need to Talk About Kevin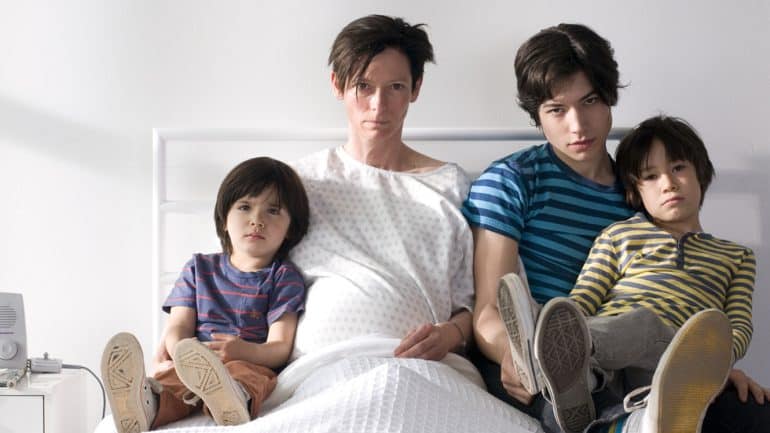 We Need to Talk about Kevin was released in 2011 and was a psychological thriller that was originally based on Lionel Shriver's book of the same name about a fictional school massacre and co-written by Lynne Ramsay and Rory Stewart Kinnear. The movie has an exceptional score on Rotten Tomatoes, rated at 75% by critics and 78% by audiences, being dubbed: "a masterful blend of drama and horror, with fantastic performances across the board."
Although Ezra Miller has played many troubled roles, their performance as a young mass murderer in Lynne Ramsey's We Need to Talk About Kevin is widely considered one of their most disturbing roles, really brought the actor into the spotlight and reportedly haunts viewers to this day.
The thriller explores some dark topics, like mental illness, broken families and gruesome tragedies, which all come together in the violent climax that is the finale – which is just the final touch to a two-hour-long nightmare. Not only is the movie one that sticks with viewers long after the movie is done, but it was reportedly a harrowing and unpleasant experience even for the cast and crew.
RELATED: "Flies & Shoots Lasers Out His Eyes?" Michael Keaton's Batman Learns About Superman In New Flash Clip
Estranged Friendships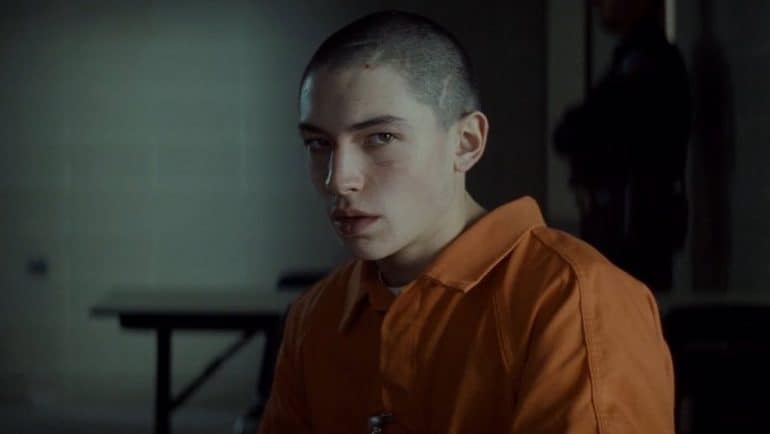 Ezra Miller's performance in We Need to Talk about Kevin required some serious method acting to get into it. Playing the role of the teenage psycho reportedly gave Miller nightmares, and they did such an excellent and intense job that it led to some of their friendships suffering. While chatting to Vanity Fair, Miller recalled going out with a friend after watching the movie, only for the friend to excuse themselves unexpectedly.
"We were dancing and I thought that they were having a great time. He leaned over to me at one point, though, and said, 'Listen Ezra. I have to go. I love you but I am just immensely uncomfortable being around you so soon after seeing that film.'"
The normal response to such an interaction would probably be offended, but instead, Miller was quite flattered, taking it as a compliment to their performance. Miller felt that their performance must have been effective if it had made their acquaintance afraid to be around them, not being able to separate their feelings from fiction and reality.
"If you can terrify your friends or make your mother cry with a performance, it shows the power of the art form and the power of the film."
If you are looking for an excellent but disturbing film, look no further than We Need to Talk About Kevin – it's definitely Ezra Miller's strongest performance to date.
RELATED: The Flash Review – A Good Movie That's Prevented From Being Great by Studio Politics
A Haunting And Compelling Film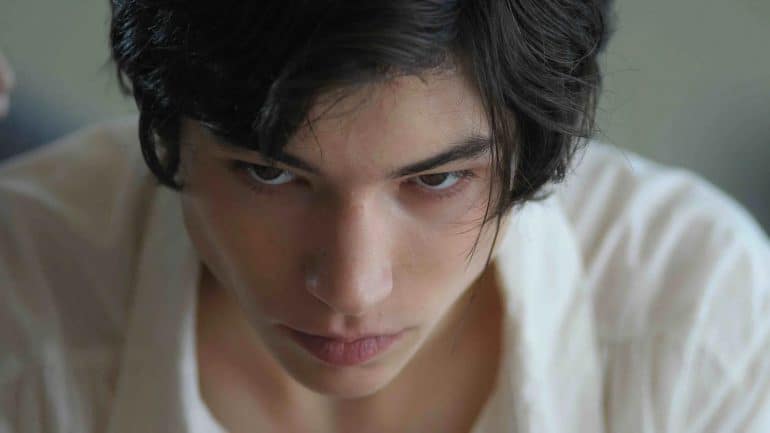 There is little that can be said to best prepare audiences for We Need to Talk about Kevin, a haunting and compelling film that unfolds its foreboding tragedy in slow motion.
Based on the acclaimed novel by Lionel Shriver, it's a stomach-knotting film that will deeply haunt neurotic parents. Exploring themes of society, parenting and psychology, We Need to Talk about Kevin, an art-house horror which gained a lot of praise at the Cannes Film Festival in 2011, raises the question, "Are some children just born destructive and difficult?"
"He's just a boy. A sweet little boy. That's what boys do," explains Kevin's father, a man in huge denial about the failing relationship between his wife and son.
Kevin, who seems to be a sociopath since birth, detests his mother. Even as a toddler, he throws out scary gazes of rage at her. It's every parent's nightmare, a kid who seems destined for a violent future. And although evil children have always had a history in cinema, the Damiens and Michaels have never come across as realistic as Kevin.
The title seems ambiguous since not many people would want to talk about Kevin after a gut-punching viewing.
From the very first scene, Eva (Tilda Swinton), a travelling writer, taking part in a tomato-throwing festival, it's clear that Scottish director Lynne Ramsay's film is going to leave an unsettling feeling in your gut, compelling and repelling at the same time. The story follows Eva through a broken narrative, past and present happening simultaneously.
Married to a wealthy and cheery husband (miscast John C. Reilly), Eva struggles to nurture her infant child, who won't stop screaming and seems bent on tormenting her, even as a tiny baby. As the years go by, the boy demonstrates scorn for his mother, and through every stage of his development into a young man, Kevin (Ezra Miller) proves to be sadistic and hostile. It all leads to a catastrophic mess when Kevin finally lets loose and massacres his fellow high school students.
Does Eva's parenting ability have a part to play in his behaviour? Or is Kevin simply the result of really bad genetics?
Tilda Swinton carries most of the film, delivering an astoundingly good performance as the depressed Eva. Ezra Miller is equally good as Kevin, demonstrating the full scale of emotions the character embodies. When the actor needs to be, they are creepy as hell. The performances are equally matched by the film's great cinematography. Saturated in a collage of reds that reference blood and murder, it is really well-shot and almost dreamlike.
A whirlwind of misery, torment and painful memories, We Need to Talk About Kevin is incredibly disturbing. It might not be an easy film to watch, but it's hard to ignore its brilliance.
RELATED: "It Wasn't Quite Satisfying For Me" – Michael Shannon Describes His General Zod Experience on The Flash
When asked by Vanity Fair about their experience on set and whether or not they had access to a psychologist, Ezra Miller confirmed that there was none. "There should have been! Usually, you have the on-set medic. For [We Need to Talk About Kevin], there should have definitely been an on-set psychologist. Alas, we were all left to our own devices to self-soothe in the face of such dark subject matter."