The animation arm of Warner Bros. was on fire in the '90s. Not only did it achieve monumental success with the likes of Batman: The Animated Series and Tiny Toon Adventures, but it also produced unimaginable magic with Freakazoid!—arguably the most underrated superhero show of all time.
The premise was simple: the teenage Dexter Douglas gains superpowers from a computer bug that he activated through a key sequence. (Obviously, the poor guy never heard of free antivirus software.) And once he turns into Freakazoid, he battles a conglomeration of the wackiest and zaniest villains you can imagine.
Unlike other superhero programmes of the time, Freakazoid! was self-aware of its own ridiculousness and parodical tendencies, much like Animaniacs. The show constantly broke the fourth wall and spoke to its audience as equals, believing they were fully in on the joke and understood this was a tongue-in-cheek slapstick comedy.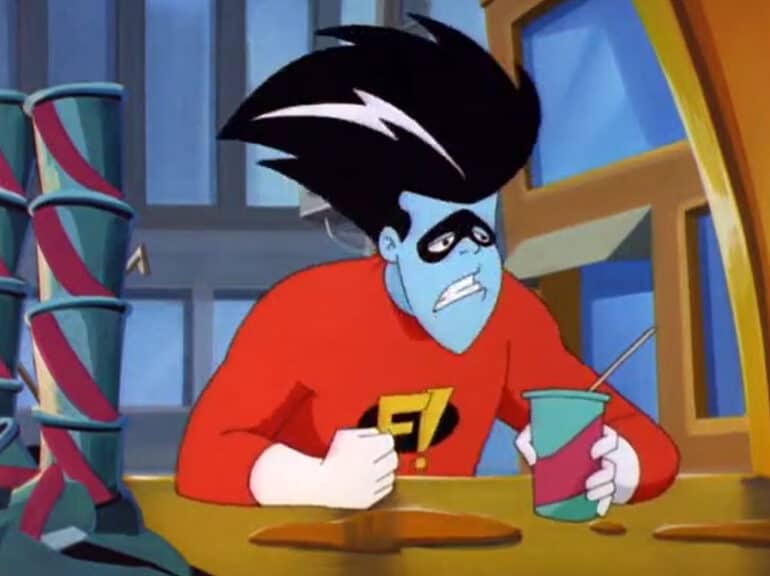 In many ways, it was Deadpool before Deadpool. While you could argue that Wade Wilson was introduced in 1991 (a whole four years before Freakazoid), he didn't break the fourth wall until Deadpool #28 by Joe Kelly and Pete Woods, which was only published in 1999. So, it's only fair to give Freakazoid his due here by bringing this trope to the mainstream…
Funny enough, Freakazoid! was almost entirely different from what the audience remembers. Created by Bruce Timm and Paul Dini—two of the masterminds behind Batman: The Animated Series—they envisioned the teenage hero to be more like Spider-Man and the show to play out in the action-adventure genre.
However, executive producer Steven Spielberg had other ideas and wanted it to be a full-blown, surreal comedy series, much like his other shows at the time. This didn't fly with Timm who left the production, only to be replaced by Tom Ruegger who redeveloped the show to what everyone is familiar with.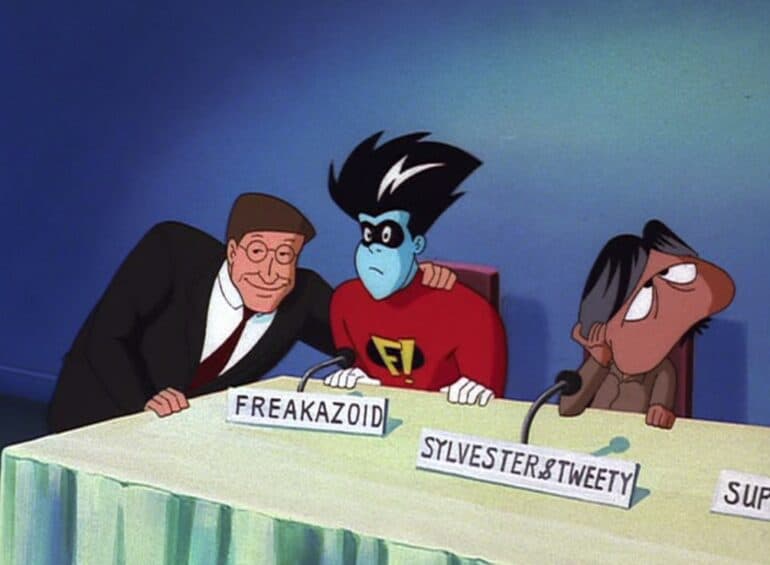 In the years after, Timm admitted that Spielberg made the right call because he doesn't believe Freakazoid! might've worked as anything else. Seriously, can you imagine the show as anything else? Despite the change in tone and presentation, it wasn't quite the ratings juggernaut that the network wanted. However, it became a syndicated hit and received a cult following, still being fondly remembered to this day.
While Freakazoid! might feel like a kid-friendly version of Deadpool, you can't ignore its other biggest influence: Mike Allred's Madman. From the character's personality to overall look, it's evident that Allred's creation played a pivotal part in Freakazoid's formation. Even Timm confessed to Allred that the show used his character for direct inspiration, although he never saw a cent from all the influences being lifted. These corporates, eh?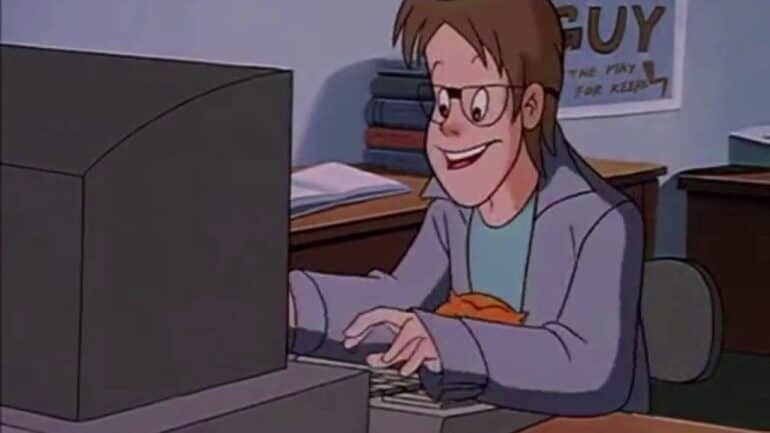 Considering we're living in the golden age of superhero shows and movies, it's remarkable no one has taken a stab at Freakazoid! again—especially after the runaway success of Ryan Reynold's Deadpool. It's the kind of property that'll get more love now than it ever did, seeing as the show was evidently ahead of its time. Then again, maybe a bad reboot could taint its legacy, so should we risk it?
But what do you think? Should Warner Bros. revive Freakazoid! as a natural rival to Deadpool? Let us know your thoughts in the comments section down below.