Has Ryan Gosling and Nicholas Winding Refn's Drive developed into a cult classic movie? We certainly think so.
A gun, a girl and a car
There's a popular phrase widespread throughout Hollywood; "All you need for a movie is a gun and a girl." A statement Nicholas Winding Refn clearly took to heart when creating Drive, only adding "a car" as the third element in this neo-noir heist film.
While flicks like The Fast and Furious exemplify the genre, Drive avoids the usual template and races back 20 some years to honour the spirit of the '80s car-chase action films, in art-house-style nonetheless.
Despite its lack of Oscar nominations, Drive, which stars Ryan Gosling, gets our pick for best movie of 2011!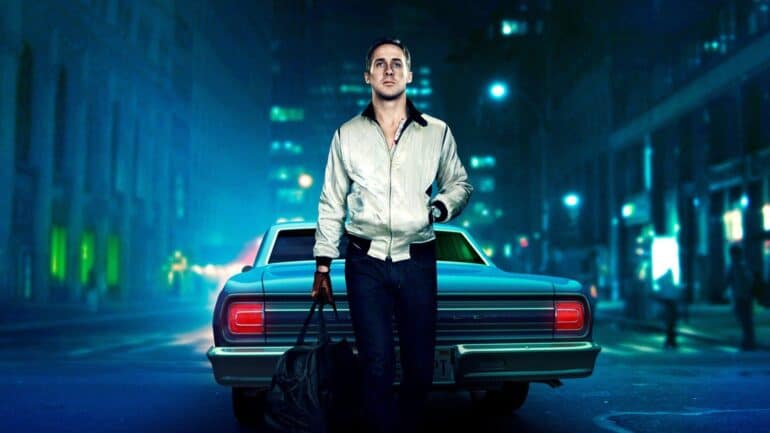 Is Drive an action film?
In a genre filled with clichés and predictability, the words "action movie" don't often go hand-in-hand with intelligence. Refn, however, does well to marry the two, employing brilliant direction, great acting and a haunting soundtrack to a story that mixes elements of romance, car chases, and grotesque violence.
Drive is a classic tale of both revenge and love, with Ryan Gosling resting at the very centre of this morbid piece; playing the cool, calm and often mute hero. It's almost criminal that he hasn't received an Oscar nod at this year's awards ceremony.
Ryan Gosling as Driver
Ryan Gosling plays the nameless enigmatic Driver, a loner by nature, who works as a stunt car driver for the movies by day and a getaway driver for mobsters by night. His boss, Shannon, in hopes of a career change, attempts to enter the race car circuit with our hero behind the wheel. Shannon makes contact with mob bosses, Bernie, and Nico, inviting them to go into business with him.
Meanwhile, Driver has befriended a neighbour, Irene, an innocent and shy young mom. As the two drive around the city, he falls slowly and deeply in love with her, drawing him out his emotional limbo. Just as things are working out for the two, her ex-con husband is released from prison.
It goes without saying that this was a stellar year for Gosling. This year he has no doubt proven that he is more than just the pretty face we remember from The Notebook, but instead a dedicated actor who sharpened his craft.
The supporting cast
Refn channels all the energies of a great supporting cast, including Albert Brooks (mob boss Bernie), Ron Perlman (mob boss Nico), Bryan Cranston (Shannon), Carey Mulligan (Irene) and Oscar Isaac (ex-con Standard) to unforgettable performances.
The tense opening sequence in Drive is a testament to the energy and moody nature of the movie. Dimly lit and heavy on low camera angles, accompanied by synthesized pop pulse beats, the scene sets up the look and feel of the entire film.
Ryan Gosling's Drive makes the list of my all-time favourite movies! It's so refreshing and polished that I can't help but watch it over and over.
I guess in the end the sentiment does ring true: "All you need for a movie is a gun and a girl." And maybe Ryan Gosling.