Rumours regarding a Chronicle movie sequel have been swirling for over a decade now. Now it seems like the follow-up film is starting to take shape. According to new reports, Chronicle 2 will take place 10 years later and will be from the female point of view.
RELATED: World War Z 2: Give Us A David Fincher Zombie Sequel
Written by Max Landis, directed by Josh Trank, and produced by John Davis, Chronicle (2012) took the world by storm when the movie was first released. The film was made on a $12 million budget and earned back more than ten times this amount. Chronicle followed a familiar film trope that had gained popularity around this time. And that was the found footage style that could be seen in other popular films such as Paranormal Activity (2007), Cloverfield (2008), and The Blair Witch Project (1999). However, although it took inspiration from other big projects, the movie was not a horror film but a sci-fi superhero film. Or, arguably, a villain origin story of Andrew's descent into a rampage by the film's end is anything to go by.
Regardless, the movie was overlooked for the redundant usage of found footage, even though it was one of the most well-executed works from this genre of filmmaking. That being said, the film garnered a large fanbase who are excited at the prospect of a sequel film. As a result, there have been rumours that a second instalment is in the works. Here is everything known about the possible sequel so far:
For over a decade, there have been rumours of a sequel to Chronicle (2012) floating around. And up until recent years, this has been something that seemed near-impossible. But as more standalone films from the early 2000s are now getting sequels, it should be no surprise that Chronicle has jumped on the bandwagon and will now be seeing another film.
Unfortunately, little news has been released on Chronicle 2's progress, nor do audiences know when the movie will hit the big screen. But most importantly, do fans want to see the sequel that the producer, John Davis, has in mind?
RELATED: Should Ben Affleck's Air Get a Sequel?
Will The Chronicle Sequel Be Focusing On the Characters From The First Movie?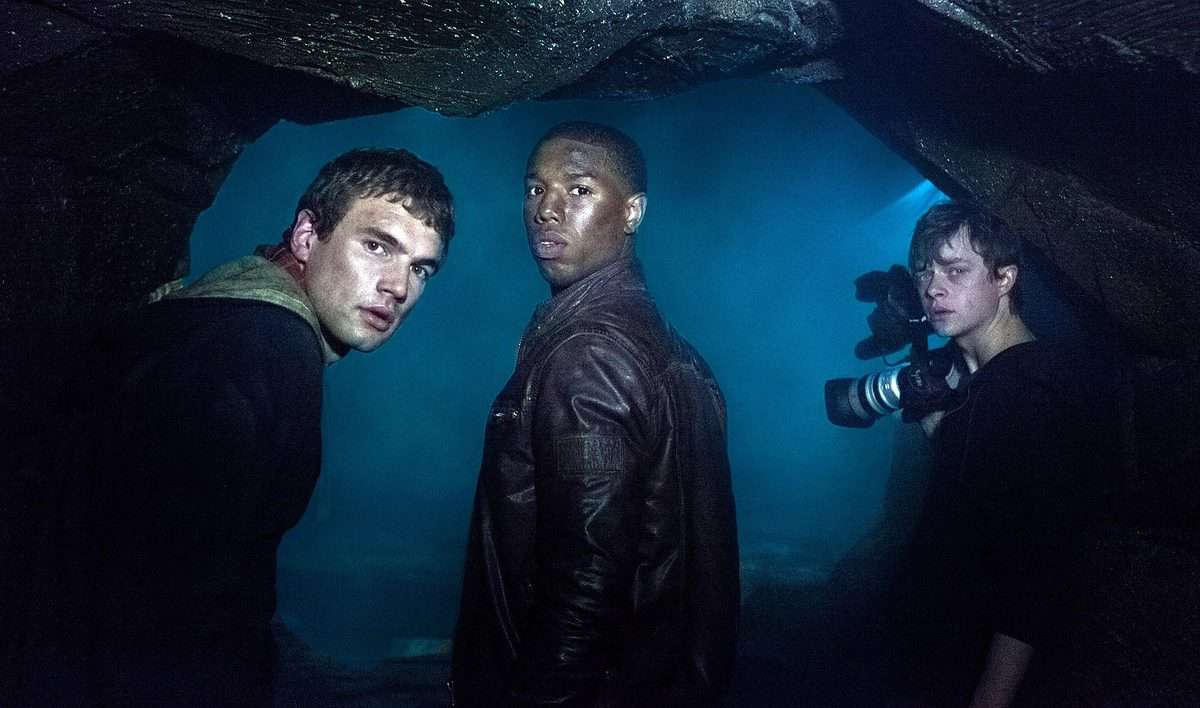 To do a quick re-cap, the first film follows Dane DeHaan as Andrew Detmer, Alex Russell as Matt Garetty, and Michael B. Jordan as Steve Montgomery. The three high school seniors are at a house party and decide to venture off into the woods. They discover a large hole in the ground, and as teenage boys do, they explore it. Soon after, they discover their newfound abilities that directly result from whatever they encountered in the hole. This consists of telekinetic powers they document on a video camera.
The movie starts with a light-hearted atmosphere but slowly becomes more menacing as Andrew uses his abilities for darker purposes. Andrew has an abusive father and begins to see himself as an 'apex predator' because of his great power. He begins taking people's lives, and his cousin Matt eventually has no choice but to defeat him in an epic public display before completely disappearing. And with Matt flying off after the absolute chaos at the end, it leaves a nice open-ended story that could allow room for a potential sequel.
The writer for the financial success that was Chronicle, Max Landis, released a script for a sequel film shortly after its release. This was after it was confirmed that another movie was not happening. The story within the script focuses on Matt Garetty and picks up nine months after the original film's events. However, in a recent interview with producer John Davis, it was confirmed that the sequel would sport a cast of female characters and be from a female point of view instead. Max Landis' script will be touched on later in this article.
Davis further pointed out that the film would be set ten years after the first film's events and would focus on an older group of girls who have just graduated college. They will be the next generation to gain these corruptive abilities. In an interview with Forbes, Davis further explained:
"It will have been 10 years since the event happened in Seattle, and a lot of it's going to deal with fake news and real news and cover-ups. More interestingly, it's the next generation getting these powers that are corruptive. These are young women just finishing college, they are empowered, and this is their journey. I mean, what a new and interesting story you can tell there."
Working with 20th Century Studios, Davis confirmed Chronicle 2 is currently in the works. Unfortunately, the original director will not be returning for the sequel and made this clear in an interview where he explicitly stated that a Chronicle sequel would be his worst nightmare. He further made this clear by refusing to do it and then going on to say that if anyone else did, "then you know it's gonna be a piece of s—t" (lol).
RELATED: Real Steel 2: Hugh Jackman Sequel Still Has A Fighting Chance
What Was Max Landis Script About?
The script has been floating around the internet for years and can easily be found by typing the name of the potential sequel into Google: Chronicle 2: Martyr. First, however, here is a quick summary of the 96-page-long script if you do not feel like looking:
The Chronicle sequel script picks up nine months after the first film's events and starts with two new characters in the same found footage style of filming. It introduces Jack and Miranda, a couple whom viewers seemingly know nothing about. It is revealed that Miranda has schizophrenia not long into the opening scenes and that they are working on some sort of special, military-grade machine in the basement. Their connection to the first film is revealed when Jack explains that his family member, Steve, was flying the helicopter that Andrew destroys at the end of the first movie.
When a news report is shown on TV regarding the events in Seattle, Jack loses it and smashes the television. It is then revealed that they have the footage from Andrew's cameras they got via hacking the military's systems, and Jack makes Miranda release it in a fit of anger. There is a meta-reference here with the footage being named "Chronicle" and released in movie style, going viral immediately with over ten million downloads. A new character is introduced by the name of Bruce Hanson, a 40-year-old military official, and it is revealed that he has been in contact with Matt Garetty the entire time.
It is implied that Matt has been sticking around for the past nine months and helping people wherever he can in classic superhero genre form. However, despite their insistence, he does not want to get involved with the military. Hanson reveals the Chronicle film to Matt, who loses his mind at the prospect of the rest of the world knowing their story. Most of the script focuses on Matt, his inability to cope with his newfound powers, and the loss of his friends, the only people who understood him.
However, the Chronicle 2 script diverges from the first film's themes, wherein audiences saw Andrew struggling with his alcoholic father and being a social outcast who hides behind the camera. In stark contrast, Matt does not want to be filmed, which can be seen in his repeated attempts at destroying any devices filming him throughout the script. He does, however, take on the loneliness that Andrew experiences, but instead of his powers saving him from feeling this way, it is the root cause.
RELATED: The Sequel to the 1993 Super Mario Bros. Movie You Never Knew Existed
The Chronicle movie sequel script further explores Jack and Miranda's storyline, and it is finally revealed that they were building a combat suit (like that of Iron Man) that uses electromagnetic power. It is then further revealed that they plan to use the device to defeat Matt in a quest for revenge. By now, it is clear that their motivations for revenge are misguided, as Matt is the one who saved everyone from Andrew. Likewise, Miranda is hesitant about the plan as she does not want to hurt anybody, and Jack is revealed to have influenced her as he tries to convince her that "if people get hurt, then people get hurt, that's okay".
The Chronicle 2 screenplay then details the events of a press conference held by Hanson and the military that will allow Matt to speak in front of a live audience. Matt goes on stage to comment on the events in the Chronicle footage released online by Jack and Miranda. Jack sees this on TV and wants to use the prototype version of the suit to confront Matt while he is out in the open. Miranda attempts to convince him otherwise, as the suit is not ready yet, but he goes anyways. He confronts Matt, and there is a catastrophic battle wherein Matt must protect the crowd while facing the machine. Jack ultimately perishes by blowing himself up in an attempt to defeat Matt.
Matt survives, and so does Miranda, who is then dubbed a fugitive. Matt then reveals that he can heal himself from sickness and wounds with his telekinetic abilities. After this, he tries to do damage control and protect his parents, whereas Miranda descends into madness following Jack's passing. She stops taking her medication and finishes the final version of the suit before confronting Matt in the secret base his parents are being kept. He goes after her once she flees and calls her out into West Lost Angeles in Santa Monica. They have a huge showdown wherein Matt almost mortally wounds her. But he has a last-minute change of heart and heals her in front of the entire city, which is still broadcasting the events. Then, realizing what he has done and what he just revealed, he flees the scene.
Chronicle 2 ends with Hanson taking Miranda into custody as it was earlier revealed she is a genius who belonged to a special subgroup in the military that trained her in engineering. This explains how she built the machine in tune with Jack's indoctrination. She feels remorse for what she has done and realizes that she and Jack were the villains, and Matt will never be able to live a normal life because of them.
RELATED: Scott Pilgrim vs. The World 2: Is It Too Late For A Sequel?
Would This Have Made for a Better Story?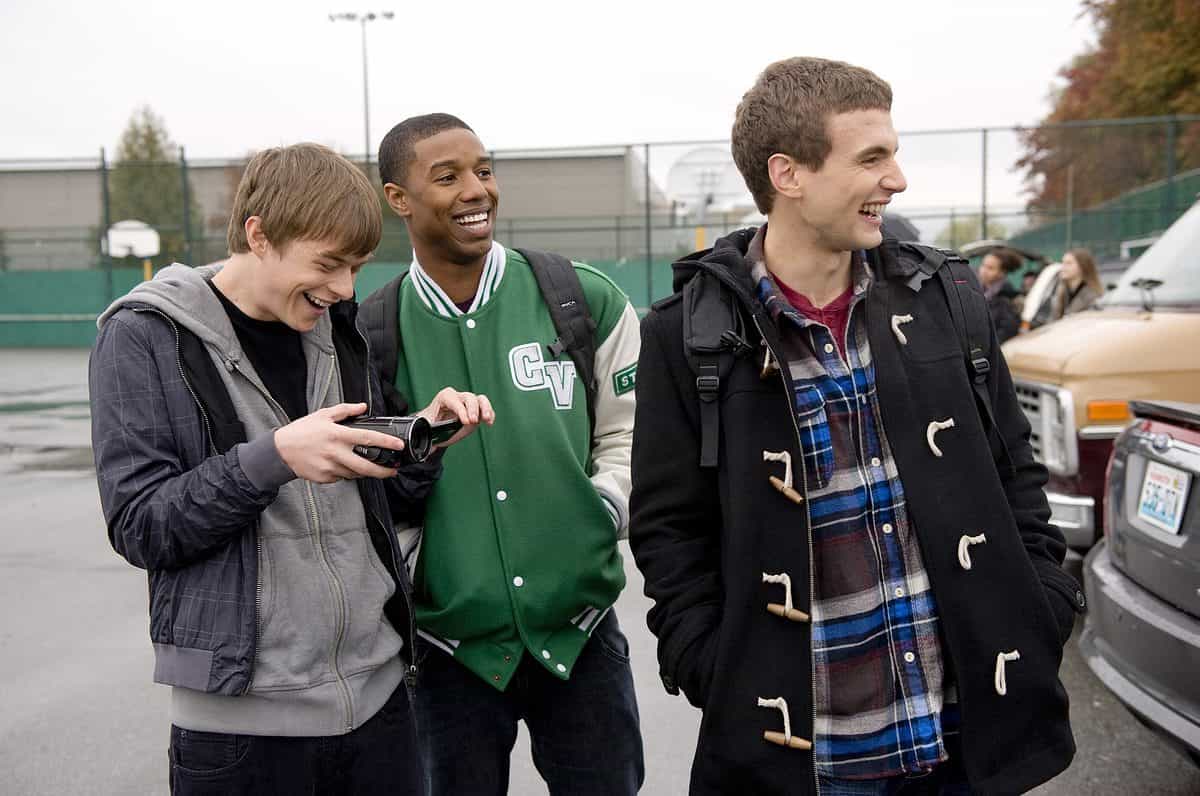 When reading the Chronicle 2 script, the story comes together beautifully if you picture it in the same style as the first film. But without Trank, this storyline could fall flat, especially if it falls into the wrong hands. However, it would be exciting to see the aftermath of the first film and the military's involvement. And it looks at a story similar to Andrew's but in a different way and takes a different direction. Matt does what Andrew could not do and does not give in to his powers.
The script for the second film feels more like a superhero movie than the first. But then again, Chronicle was one of Davis and Trank's most financially successful movies because it wasn't your typical superhero origin story. Instead, the film has a very mundane feel and explores what it would look like if teenage boys gained extraordinary abilities. For example, the scenes in the grocery store are a great take on what someone that age would be doing upon finding out they have telekinetic powers. Chronicle was a lucrative movie that resulted in a huge afterlife for a reason.
Chronicle 2: Martyr feels more like an action flick but follows some exciting plot points. One such point is the source of the boys' powers. It is revealed that Matt can communicate with the giant crystal they discovered in the hole and even has a name for it (Mogo). The script describes it perfectly in this scene:
"Matt and Hanson come out to an excavation site; the ground has been dug away, exposing the massive front mantel of the crystalline entity from Chronicle!
It's MUCH bigger than what we saw before, and, free of the chamber around it, it's debatably clear that what we're looking at is some kind of face. Not like any face on any animal we've ever seen before but still…"
RELATED: Biker Boyz Could Be Racing Towards A Reboot or Sequel
There is not much more of the power source explored, but if Davis chooses to go in a similar direction with his version of the Chronicle sequel, fans can see what Andrew, Matt, and Steve saw that night. In fact, Davis' version does not seem as if it will be veering too far from the path of the original film, and it would be great to see what a group of girls would do in that situation. And because it is set 10 years in the future, social media would be a much more significant factor in society. If executed properly, audiences may see something like The Boys, which explores corruption around superheroes.
And while it would be refreshing to see women gain abilities, hopefully, Davis does not deliver a film that feels like it was written by a man who understands nothing about female empowerment. Female characters written in Hollywood always seem to follow a specific mould, and it would be a pity to see yet another superhero movie fall victim to this trap. However, only time will tell what the Chronicle sequel film will look like, and to be fair, Davis has a good track record. He had his hand in a fair share of hit films such as Predator (1987), I, Robot (2004), Game Night (2018), Shaft (2019), and Jungle Cruise (2021). Therefore, fans should offer him the benefit of the doubt. Chronicle 2 could be amazing.
Would you like a Chronicle 2 movie? Which version of the Chronicle sequel would you like to see?