"Just from a pure power standpoint and what her [Captain Marvel's] abilities are… She is as powerful, if not more powerful, than Thor – and you suddenly have hope again." Avengers: Endgame co-director Joe Russo once said. And there you have it folks: Captain Marvel, Carol Danvers, is confirmed as the most powerful Marvel superhero.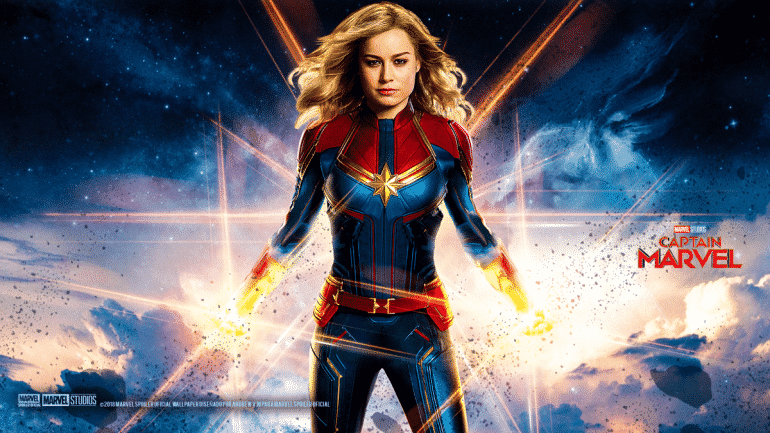 Debate over, problem solved. Quit your griping, pop the champagne corks and just accept it. Thor is lucky to even be considered in the same ballpark, and the Hulk didn't even stand a chance. She's the best, and if the haters don't like it then that's just tough.
Except… that's not quite right, Captain Marvel isn't Marvel's most powerful superhero.
That statement from Joe Russo relates to the MCU's Captain Marvel – not the one from the comic books.
Sadly, some may not give a damn about the world of comic books and only care about Marvel characters because of the films. However, the difference is actually huge.
Comic books are, simply put, a more pure version of the superhero tales seen on TV and in the movies. Those characters and stories (or variants of them) first appeared in the printed pages, and so they're the ones which should be considered more accurate to the overall mythology. The canon of the MCU is applicable only to the MCU itself.
In the comic books, Captain Marvel – Carol Danvers – is not Marvel's most powerful superhero. There's no doubt that she's incredibly powerful, beyond the logical point of being overpowered.
Superhuman strength, capable of bench-pressing 92 tons (and probably more)? Check. Flying at six times the speed of sound? Check. A seventh sense, along with the ability to absorb various types of energy (including magical), and release radiant energy with the force of an atom bomb? Check. Potentially being capable of harnessing the power of a white hole, with the ability to control heat, the EM spectrum and gravity – while also travelling at light speed and being able to breath in space? Check.
That's pretty damn powerful. But, even with all that, Captain Marvel isn't Marvel's most powerful superhero.
In comic books, where planets get juggled by cosmic entities, the power scale is more extraordinary and her powers aren't that amazing. Thor's abilities are even more astonishing, and his power levels are greater.
The same can be said for the Hulk, who notoriously once punched her all the way off the planet and into orbit, after shaking off her best hits like they were gentle love-taps. Those aren't the only characters capable of besting her either; even at her most powerful, she was still defeated by relatively lesser-known Gladiator.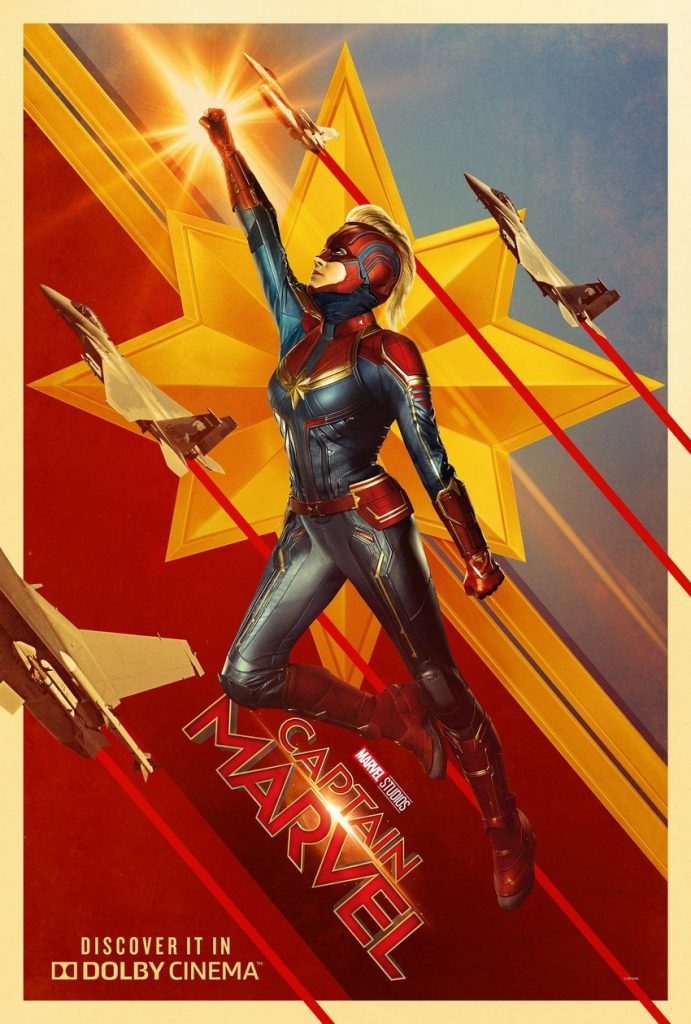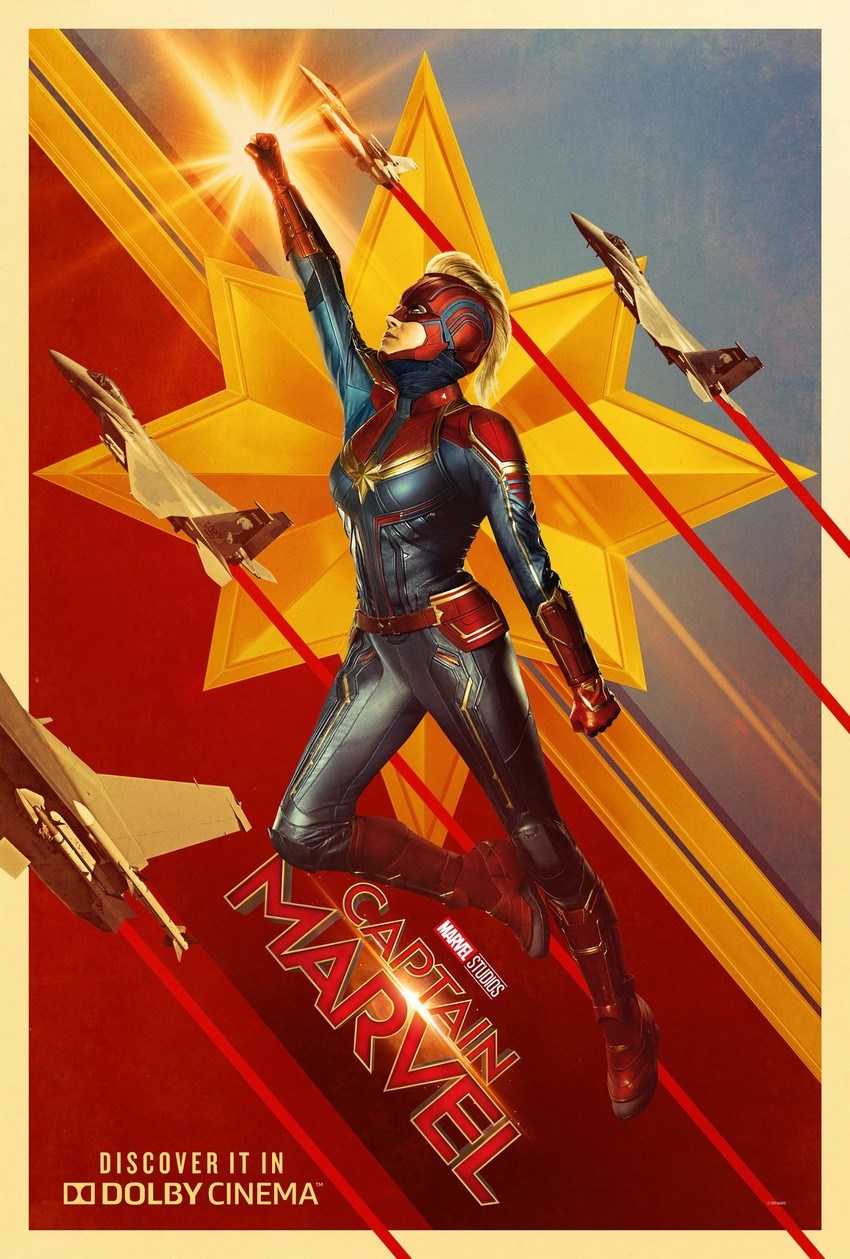 So basically, in comic books, Captain Marvel is not Marvel's most powerful superhero.
By normal standards she's ridiculously powerful, but just about any comic book reader knows that she's not the most powerful. But in the MCU? Sure. Captain Marvel is arguably the most powerful. And why not? What harm does it do?
To those who complain about Captain Marvel's power status in the MCU, try this argument on for size: Spider-Man is NOT the most powerful character in the MCU. That's not a shock, he wasn't… even before Captain Marvel showed up. Captain Marvel beats him in terms of power every time. So does Thor. So… what? Don't you like Spidey anymore? Does his lack of "power" status make his films any less entertaining? Does it make him any less enjoyable as a superhero?
Spider-Man: Far From Home made over a billion dollars, and a large majority of audiences and critics enjoyed it. Does it matter that he had to get rescued by Captain Marvel just one film previously, back in Avengers: Endgame? No.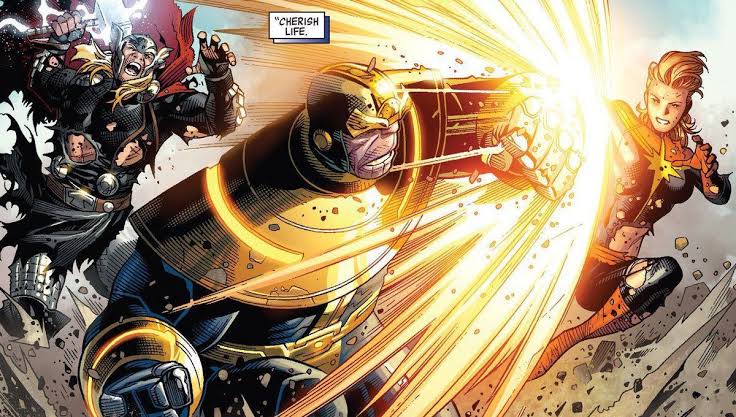 And nobody minded him not being the most powerful, even before Captain Marvel showed up either.
How about Thor, Iron Man or the Hulk? Have their fans all turned away from them because Captain Marvel is now more powerful than they are in the MCU? Not at all.
The Hulk, now with Banner's intelligence in the driver's seat of the big green goliath, was better than ever in Endgame. Thor still delivered the killing blow against the "prime" Thanos, and his increasingly comedic nature has added a whole new dimension to his character which viewers are loving. As for Iron Man, even the mighty Captain Marvel doesn't detract from Tony Stark's legendary status in the MCU.
And yet she's the Marvel's most powerful superhero? And so what if she is?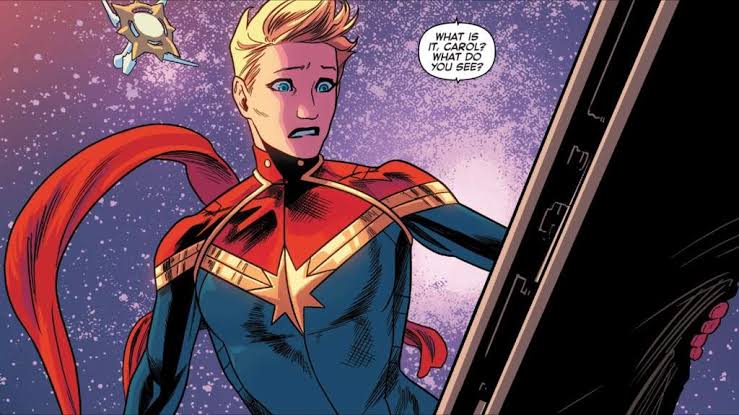 She's a great character who's been a part of the Marvel universe for 50 years. Does it matter in the films if she's "more powerful" than other characters? No. It certainly doesn't affect the status and popularity of the other MCU characters, so what harm does it actually do? Why does her power status seem to be so offensive to some, when it's clearly all relative and doesn't matter? Power doesn't mean one character's popularity at the expense of another's.
For that matter, what does the term "Marvel's most powerful superhero" even mean? Like the pointless Thanos vs. Darkseid debate, the term means very little.
In the Marvel universe, Captain Marvel has won fights and lost fights, because that's what happens in good storytelling. If the same person won all the time, it would be boring – especially in the world of comics.
Hyperbole is everything with superheroes, because they all need some kind of bragging rights. Hulk is the strongest one there is, Iron Man is invincible and Squirrel Girl is unbeatable… so who would win if they were all to fight?! Surely they can't all be right?
"Power" is ill-defined here; everyone has their weaknesses, and Captain Marvel is no different. She can't be in two places at once, for example, so if she had two separate situations to solve simultaneously then she'd fail at one. Early in her comics career, she was taken down by a young Rogue simply by being touched by the power-absorbing mutant. She was fooled by Hydra-Cap in the Secret Empire comics, and needed the help of the un-powered Nick Fury in her MCU debut.
She may be "Marvel's most powerful superhero", but she's not perfect.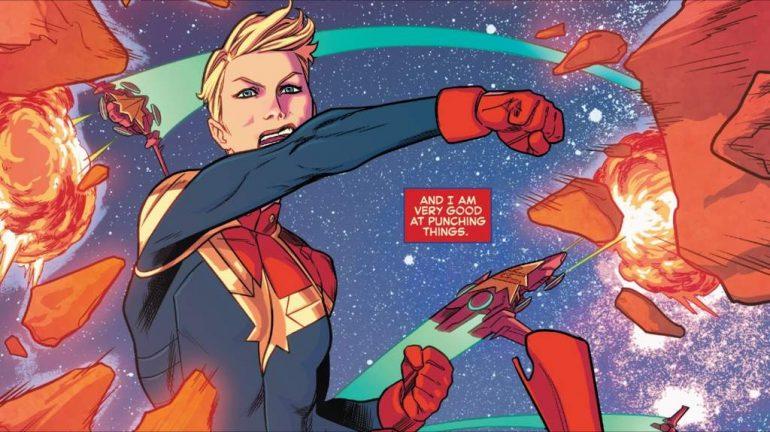 What actual difference does it make if Captain Marvel is acknowledged as "Marvel's most powerful superhero" in the MCU? The truth is, she can be beaten as easily or be just as flawed as the plot will allow. Any hero can – and should – lose. It's the old superhero adage of needing to fall so they can learn to pick themselves up. They need to be fallible despite their powers, so they can learn to be better heroes.
Being the Marvel's most powerful superhero in the MCU doesn't mean being all-powerful.
If she were, then her story would be dull. Thankfully, it isn't. In both the comic books and her film, regardless of her status, Captain Marvel is like so many other Marvel characters and her stories provide thrills, excitement, drama and adventure. That's what really matters, not any perception of power.
Do you think Captain Marvel is Marvel and the MCU's most powerful superhero? Let us know in the comments.