Early this year, Capcom teased Street Fighter 6 but the studio saved a more detailed trailer for Sony's State of Play presentation. Watch the new Street Fighter 6 trailer below. Hadoken!
Over the last few years, the Street Fighter franchise (which celebrates its 35th anniversary this year) has taken a back seat to more realistic fighters like Mortal Kombat and Tekken. Showcasing a more cartoonish look, Capcom has always focused on fun and creating awesome combos than delivering ultra-realistic characters. Until now. The second teaser for Street Fighter 6 promises something very different.
The last title in the franchise, Street Fighter V, which was first released in 2016 on the PlayStation 4, was well-received by critics and fans — although, personally, I felt like it was a fall from grace for the fighting video game. For me, it just felt outdated compared to every other fighting title available at the time. After many updates since it first launched, Street Fighter 5 managed to update the character roster and upgrade the visuals somewhat (even though they kept the same art style). In fact, it went on to sell more than six million copies (thanks to the Arcade Edition and Champion Edition) after they got all the bugs and server issues sorted.
And while V always looked gorgeous, Street Fighter 6 looks leaps and bounds more impressive. The first teaser trailer, which features more realistic renders of the popular characters (possibly done with RE Engine — the Capcom Resident Evil engine) is really exciting and definitely a major overhaul for the iconic fighting game. Keeping the arcade experience (just listen to that awesome announcer), we're offered better 3D models of a bearded Ryu and newcomer Luke Sullivan (a DLC character in V) — you can literally see the sweat dripping off their muscular arms.
While the Street Fighter 6 teaser trailer doesn't show any actual gameplay (or a release date), it's safe to assume that this is what they will look like in-game. There also isn't much in terms of news beyond the trailer, except that we'll receive an update on the game later this year.
Alongside Street Fighter 6, the gaming publisher also revealed the Capcom Fighting Collection (coming June 24th), an anthology of ten classic games, including Hyper Street Fighter 2, Super Gem Fighter Mini Mix, Vampire Savior: The Lord of Vampire, Red Earth, and five Darkstalkers games.
Street Fighter 6: Everything We Want To See
The speculation is over at last: the next entry in the legendary Street Fighter series is finally upon us. Capcom has finally revealed the first images of what Street Fighter 6 might look like — and fans all over the internet are already theorising about what this new game might look like.
If there's one thing that Capcom knows how to do, that would be enticing teaser trailers. Even the way the company teased the initial reveal of the game (via their official website) had fans guessing just what new announcement they were getting — and the leading contender wasn't even Street Fighter.
Everything from the colours to the ominous numbers made it seem like we would be getting a new Resident Evil game instead — maybe even the rumoured Resident Evil 4 reboot that's allegedly been in the works for some time. But now, we know that the secret game Capcom was teasing was Street Fighter 6 all along, and also Capcom Fighting Collection if you're into retro gaming.
With every new Street Fighter game, rumours immediately begin to emerge about what the game might look like. Considering how demanding the Street Fighter community can be when it comes to the competitive aspects of the game, it wouldn't be too surprising to see Capcom taking a special interest in the quality of the game's more competitive features.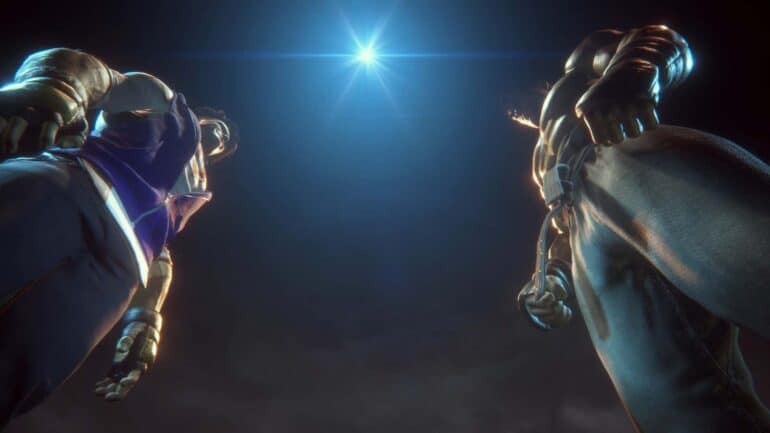 The Technical Side
This means that the upcoming game might do away with some of its predecessor's most controversial features, like the focus on being slower than the massively popular Street Fighter IV. After all, the series has always been known for its fast-paced combat and emphasis on flashy combos (as seen in previous titles).
The fifth game also introduced some questionable decisions when it came to how it handled content after its initial release. While it was kind of refreshing to not see any kind of "Ultra Hyper Super Street Fighter V Arcade Championship Edition Turbo," it also broke some sort of tradition that long-time fans of the series have come to expect from Street Fighter.
It would be great to see the new Street Fighter 6 return to a more traditional DLC model. However, seeing as the "games as a service" model seems to be all the rage these days, Street Fighter 6 could include some sort of microtransactions, or in the worst case, even some kind of season pass.
Another area that will more than likely experience some changes in the new game is the graphics engine. Street Fighter IV used a custom engine engineered between Capcom and Dimps, and Street Fighter V made the jump to Unreal Engine 4. While the new game engine allowed for better environments and character models, it also made the gameplay feel a bit different — and slower — than in the previous entry.
Considering how versatile Capcom's RE Engine has proved to be, the next logical choice would be to use it in Street Fighter 6. Although the engine has never been used in a fighting game before, there have been some seriously convincing results when the engine has been put under heavy loads with titles like Devil May Cry 5 and Resident Evil: Village.
Seeing the RE Engine shine in the new Street Fighter 6 would also leave the door open to multiple ports of the game being released. After all, even the Nintendo Switch has used the engine before in Monster Hunter Rise, so that would mean that we could be getting the game on Nintendo's insanely popular portable hybrid.
Speaking of consoles, Street Fighter V (a Playstation console exclusive) aroused some negative critiques from gamers after Capcom refused to release the title on Xbox consoles (which might also happen with the new title). Let's not forget that the console landscape has changed drastically since the last generation of consoles: the Xbox Series consoles are a great deal more popular than the Xbox One ever was, giving Microsoft consoles a clear fighting chance against Sony's PlayStation 5.
RE Engine would also be great news for PC players: even the more graphically-intensive games made in this engine have been able to run perfectly on even the most modest gaming setups. Together with the higher framerates that would surely come from the new engine, now would be the perfect time to return to the faster gameplay that series veterans have always enjoyed.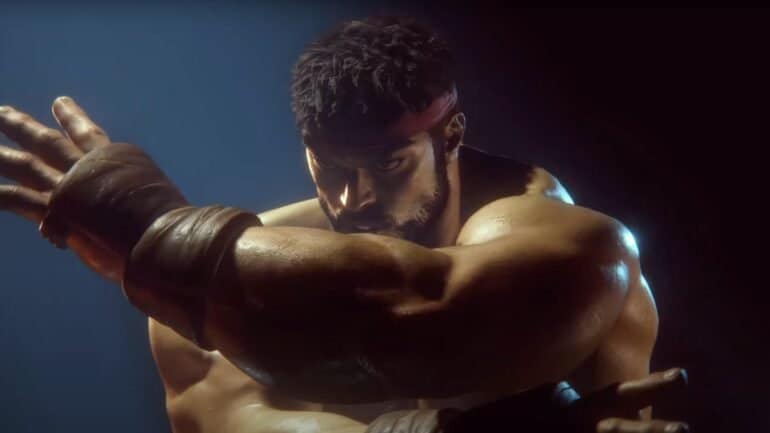 Dream Roster
Even though Street Fighter V (which is very popular in the world of esports) ended up having a considerable selection of fighters hailing from multiple Capcom games, there's no denying that the initial roster was a bit barebones. This contributed to the game's aggressive DLC tactics, so it would be great to see a more meaty starting roster in Street Fighter 6.
From the short teaser trailer alone we know that series regular Ryu will be making a comeback, as is to be expected. We also know that series newcomer Luke Sullivan will also be returning for the next game. Other than that, the appearance of Street Fighter 6 remains a total mystery.
Some characters are pretty much guaranteed to be returning to the upcoming fighting game. Fighters such as Chun-Li and Ken Masters are a safe bet when it comes to who will be returning to the roster — however, some other series regulars like Akuma and Guile have been added as DLC in the past, and that trend might continue in future instalments.
It's also worth mentioning that some recent characters have become serious contenders for the title of most popular Street Fighter character in recent years. Although Ryu and Ken used to be pretty much the faces of the franchise in the past, there's been a recent upsurge in the popularity of characters like Juri Han and Laura Matsuda which basically guarantees they'll be returning in Street Fighter 6.
Other characters are not as lucky, unfortunately. Some new characters like F.A.N.G. and Menat have not received much love from players, according to Capcom's usage statistics. These characters might not be returning to Street Fighter 6 — at least not in the base roster.
While we're on the subject of possible characters, something Capcom should keep in mind when they're designing the characters for the upcoming game would be to return them to their original designs. While it was somewhat refreshing to see characters like Ken sporting new looks in Street Fighter V, it would be better if their new appearances somewhat resembled the characters we've grown to love. By the looks of the trailer, it seems that Ryu at least will be keeping his now-iconic beard — along with some seriously wide shoulders – in the next Street Fighter.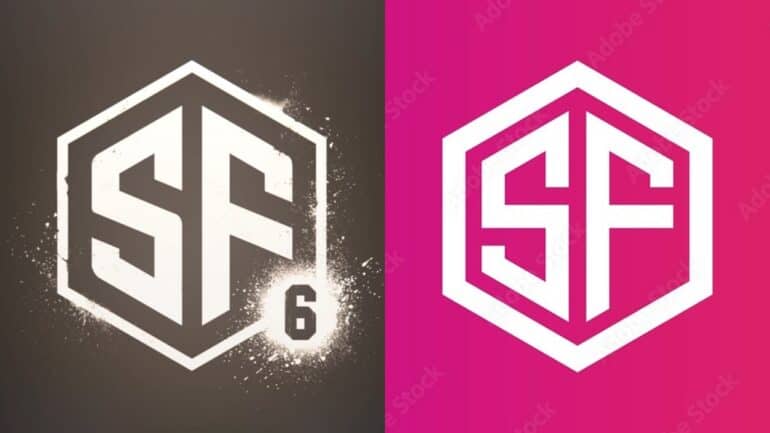 A New Identity
As short as it was, the brief teaser trailer revealed some precious info about what Street Fighter 6 is aiming to be. The characters look more realistic and less cartoony, and the game seems to be striving for a more serious tone overall — however, there was also one clear point of contention at the very end of the trailer, and that was the game's logo design.
The languid logo (based on an Adobe stock image) lacks the energy that the franchise is known for, and seems to be looking to emulate some of the more generic aspects of the e-sports community. Whether what we saw on the trailer will be the final design or not remains to be seen, but we sincerely hope that Capcom will reveal a new logo (and hopefully a better one) and a final character roster during its summer presentation, when we'll get additional information and an official announcement about the game's development.
Regardless, the future of Street Fighter certainly looks interesting. Hopefully the game revolutionises the fighting game genre and finds a wider audience.
Street Fighter 6 is confirmed for 2023.
Could Street Fighter 6 dethrone Mortal Kombat or King of Fighters? What did you think of the new Street Fighter 6 trailer?