Brendan Fraser's triumphant return to the big screen in The Whale offers a larger-than-life role that has critics talking about a possible Academy Award nomination. Directed by Darren Aronofsky, The Whale recounts the harrowing last days of a morbidly obese recluse coming to terms with his estranged family.
RELATED: Brendan Fraser Unrecognisable in The Whale First Look
Of course, this being an Aronofsky film means that not everything is as clear-cut as it appears. Some elements of The Whale's plot could be seen as symbolic or even as allegories of some higher concept. Is there more to this sad tale than meets the eye? Let us examine the clues Aronofsky has scattered all over the place in this outstanding drama.
Charlie's Size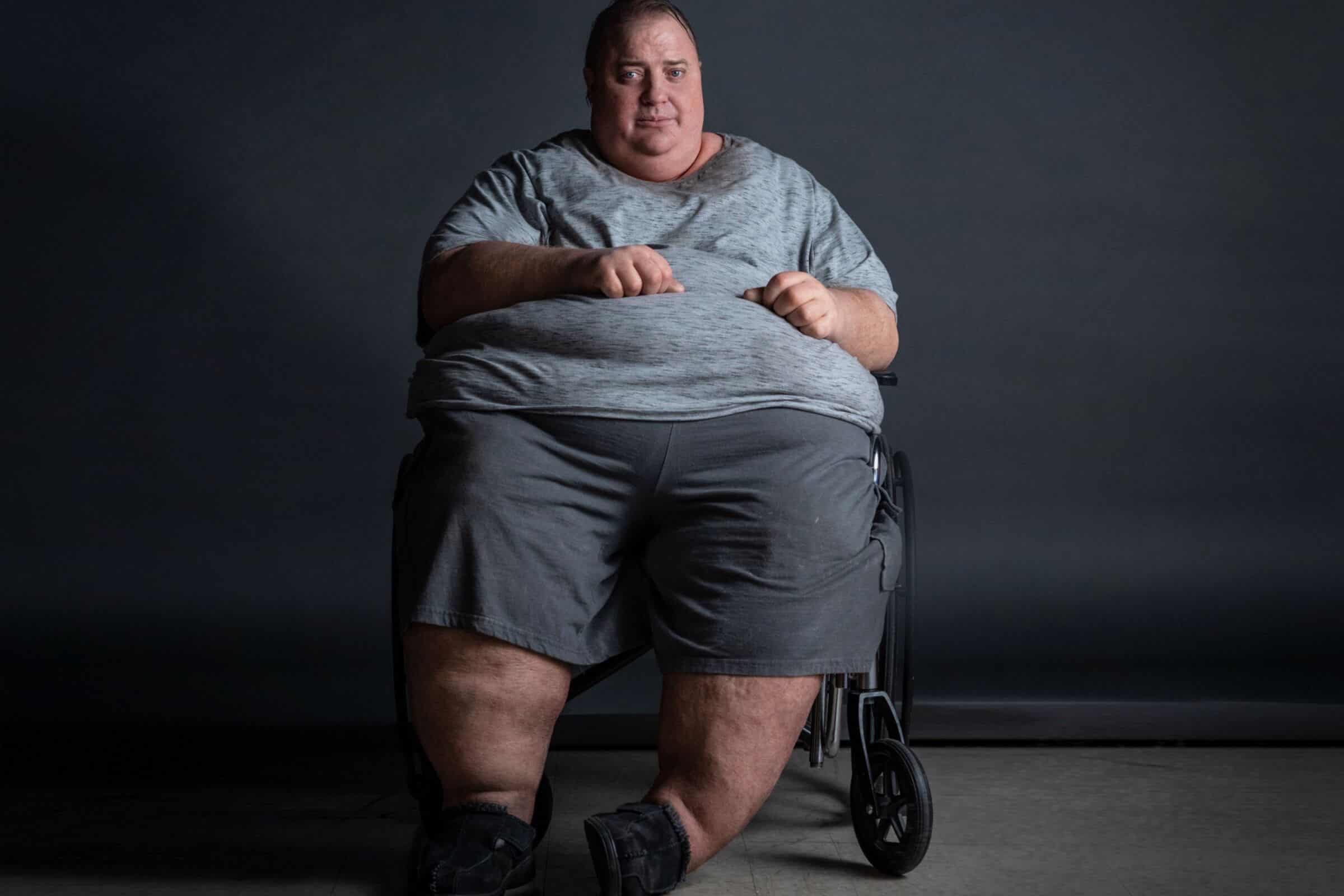 The first thing we have to understand about The Whale is why Charlie lets himself be consumed by his weight to the point of disability. In the film's early scenes, we find out that Charlie's days might be numbered after he suffers from severe heart failure. Despite living alone in a rather drab apartment, Charlie is visited constantly by Liz, a nurse, and his only real friend.
Charlie is devastated due to the choices he's made in his life, which include leaving behind his daughter because of an affair he had with another man. To make matters worse, Alan, Charlie's partner, committed suicide sometime before the movie's events, which triggered Charlie's self-destructive eating disorder.
Now, Charlie lives alone with regret, with only the usual visit from Liz to bring him food breaking the monotony. He teaches an online writing course but chooses to keep his webcam off for shame of his looks.
There's never an official measurement for Charlie's weight, but we know that it's enough for him to be incapable of standing on his own without the help of a walker.
RELATED: Brendan Fraser Talks Return to Acting In Another Tearful Conversation With A Fan
Seeking Salvation
Early on, The Whale introduces us to the New Life Church and Thomas, a missionary for said institution. However, Charlie has a bit of history with New Life, as his deceased boyfriend, Alan, used to belong to the congregation. In many aspects, New Life is to blame for Alan's pitiful final days, as we learn from Liz.
As it turns out, one of the reasons why Liz remains so close to Charlie is because she is Alan's adoptive sister. When their parents discovered Alan was gay, they cut all ties with him, which led to Alan's crippling depression and eventual suicide. That's the reason why Liz blames New Life for effectively "killing" Alan, and why she constantly mentions to Thomas that she doesn't want to see him around Charlie.
However, as much as Liz seems to be bothered by Thomas' presence, Charlie doesn't seem to mind all that much about Thomas' attempts at converting him. That's when we're introduced to a pivotal player in Charlie's life – his only reason to stay alive: his daughter, Ellie.
RELATED: Brendan Fraser Has Heartwarming Moment With Fan Who Thanked Him
Problem Child
While Charlie's depression and his weight problem might appear as the central conflict in The Whale, the truth is that much of the drama stems from Ellie, Charlie's only daughter. The teenage girl seems to be going through a rebellious phase, but we, as an audience, can't help but wonder if there's something more to Ellie's personality than just a common rebellious streak.
Perhaps understandably, Ellie blames Charlie for abandoning her and her mother at a young age. The separation caused some irreparable damage in the mind of the young child, who now assures Charlie that she hates everyone, including him. However, Charlie tends to see the good in everyone surrounding him, even when said "good" might be non-existent.
Ellie agrees to spend time with Charlie, not because she wants to spend time with him, but because he promises to help her write her essays so she doesn't get expelled from high school. Unbeknownst to Ellie, Charlie has a report Ellie wrote about Moby-Dick which he treasures as his most valued possession.
In Charlie's eyes, the Moby-Dick paper is the ultimate proof of Ellie's talents. The report doubles as a form of comfort for Charlie, assuring him that, deep down, Ellie is a well-meaning girl who just has been through some harsh moments in her life.
That said, the more we know about Ellie, the more she appears to be an irredeemable character. Not only does she harbour a profound hatred for Charlie and her mother, Mary, but she also tries to ruin the life of Thomas, the missionary.
Ellie takes damning photos of Thomas smoking weed – that she gave him – as a way to get him kicked out of New Life. However, she also learns that he isn't part of the New Life church and that he's on the run after stealing from his youth group. The young girl shows her disdain for Thomas' way of life early on, which makes it abundantly clear that she divulges his pictures as a way of ruining his reputation. However, not everything goes according to plan.
As it turns out, Ellie's divulging Thomas's pictures and sharing a recording of him confessing to stealing from his youth group actually brings Thomas closer to his parents, who say they might take him in again if he just comes back home. Overjoyed by the news, Thomas decides to tell Charlie that he's going back home, which is the beginning of the end for the overweight man.
RELATED: Fans Want Brendan Fraser or Patrick Warburton As Bizarro In DCEU
Breaking Point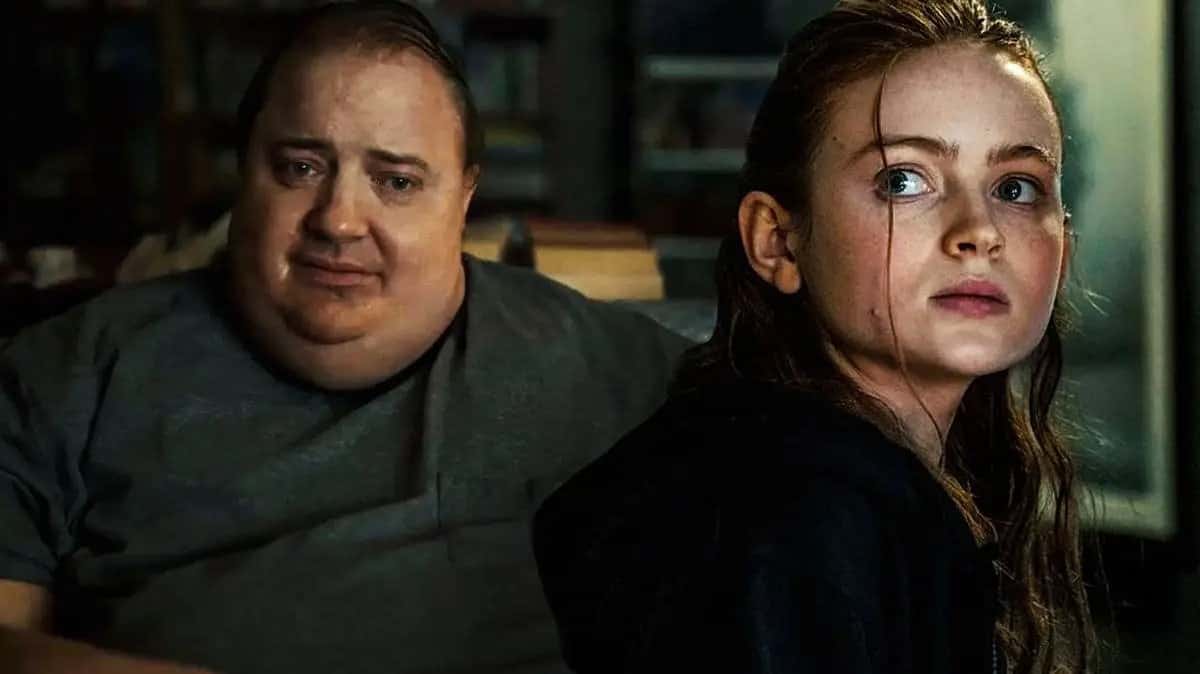 Following a nasty incident with Dan, the cheery pizza delivery guy, Charlie grows increasingly troubled with his appearance. Not only have his daughter and ex-wife told him that they hate him, but it's becoming increasingly clear that people are disgusted by his looks as well.
After eating more than ever in the film, Charlie appears to be about to die from his failing heart condition. Just at that moment, Thomas appears to tell him what Ellie did. Instead of being mad at her for telling his parents, Thomas is glad that she was "honest" and shares Charlie's belief that she might be good deep inside.
It's at this point, however, when Thomas tells Charlie that Alan, his deceased partner, died because he chose Charlie over God. This infuriates Charlie, who forces Thomas to admit that he's disgusted by him.
In a last class session, Charlie reveals how he looks to his students and shatters his laptop. Just then, Liz appears, and she quickly understands that Charlie is in his last moments. Ellie comes back to confront Charlie after she noticed that he gave her a Moby-Dick essay instead of the Walt Whitman one she was promised.
Ellie berates Charlie one last time, but he just begs her to read the essay to him. In his mind, the essay represents the good that Ellie harbours in her heart, and it's clear that hearing the report is the confirmation Charlie needs that he made one thing right in his life.
The movie ends with a teary-eyed Ellie, who continues reading the report as Charlie makes one last immense effort to stand on his own two feet without the support of his walker. The screen goes white in a flash, as Charlie reminisces about the happier times, together with his family on the beach.
The Whale's movie ending diverges from the one seen in the original play. Both versions of the story were written by Samuel D. Hunter, who might have opted for a more "cinematic" ending for the film. What we can understand from the surreal look of the movie's final moments is that Charlie effectively dies from his heart condition, but he ultimately hears exactly what he wanted to hear.
Faith and belief are central themes in The Whale. Beyond the religious connotations scattered throughout the film's runtime, Charlie's belief in his daughter's goodness, Thomas' blind faith, and even Liz's trust in Charlie's finances are all pivotal parts of what the movie is all about.
It might not be the happy ending most of us wanted for someone like Charlie, but it's an ending that fills us with the hope that, even if marginally, the lives of these characters are forever changed by the influence of someone like Charlie – a being capable of seeing random acts of kindness even where there were none.
RELATED: Could a New Mummy Movie With Brendan Fraser Work In 2022?
Tell us, what do you think The Whale is really about?