If you're looking for the best Batman comics to read or you're simply a beginner hoping to learn more about the character, we've got you covered.
Batman has arguably become the most famous superhero in the world. We've had dozens of films, comics, books, games, and even TV shows about the Caped Crusader over the years, and DC isn't showing any signs of slowing down either. The crime-fighting avenger has crept into the hearts of fans across the globe and become a symbol of justice and heroism.
Over eight decades, various writers and illustrators have refined the character and adapted him with the times.
The Best Batman Comics Of All-Time
10. Batman: The War of Jokes and Riddles (2016) by Tom King, Mikel Janín, June Chung, Clay Mann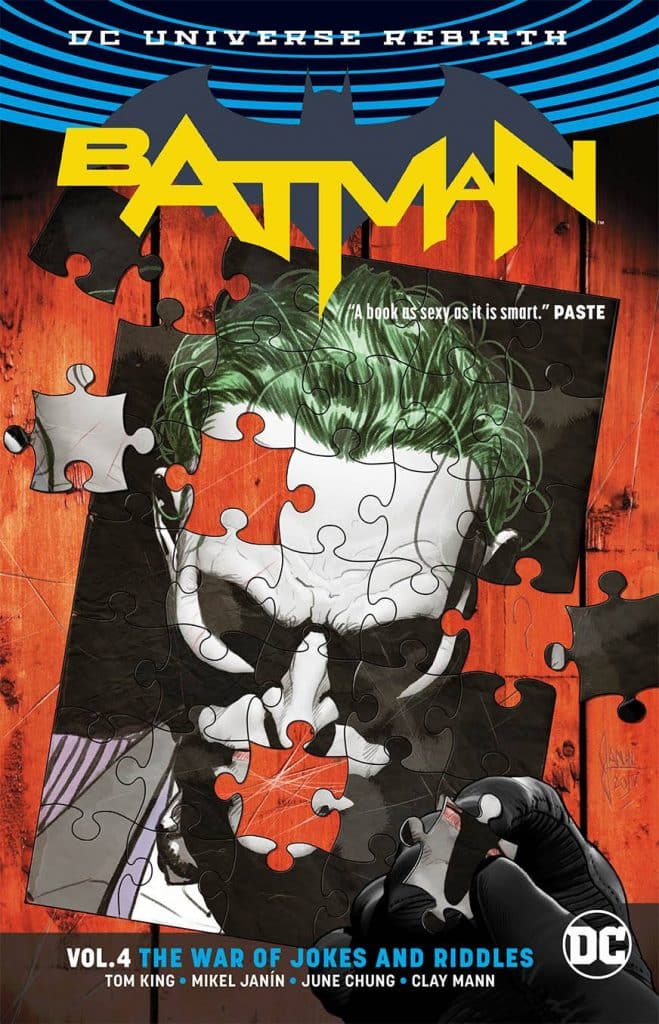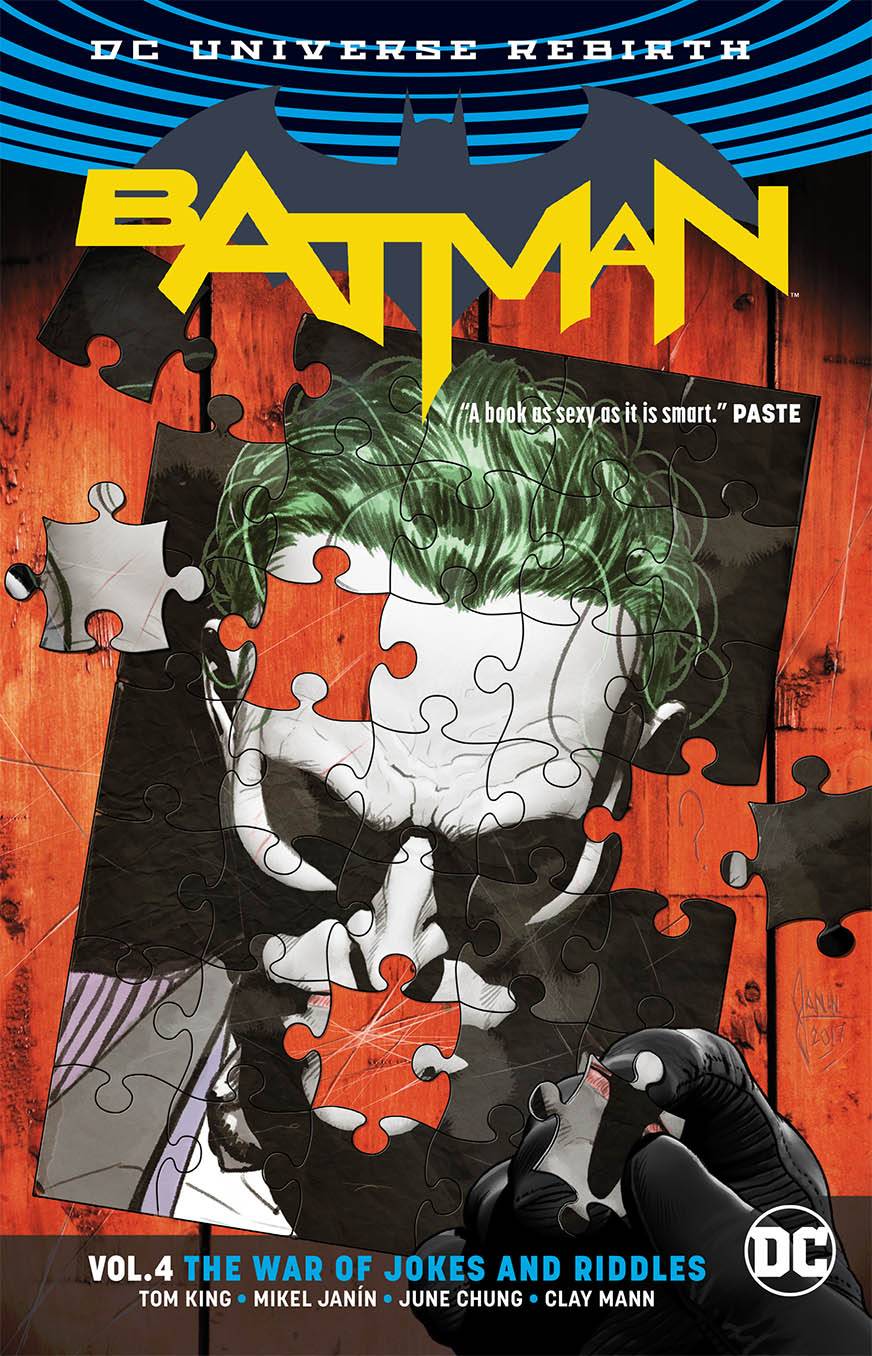 Writer Tom King has turned out some of the most interesting Batman comics over the years. The War of Jokes and Riddles is one of his best works and sees Bruce Wayne recount a distressing period during his early years as Batman when Joker and Riddler fought over who had the right to kill him. Gotham City's villains are forced to choose sides as the two villains spark a brutal war.
The events take a psychological toll on Batman as he is forced to make difficult decisions that challenge his own beliefs.
9. The Battle for the Cowl (2009) by Tony S. Daniel and Sandu Florea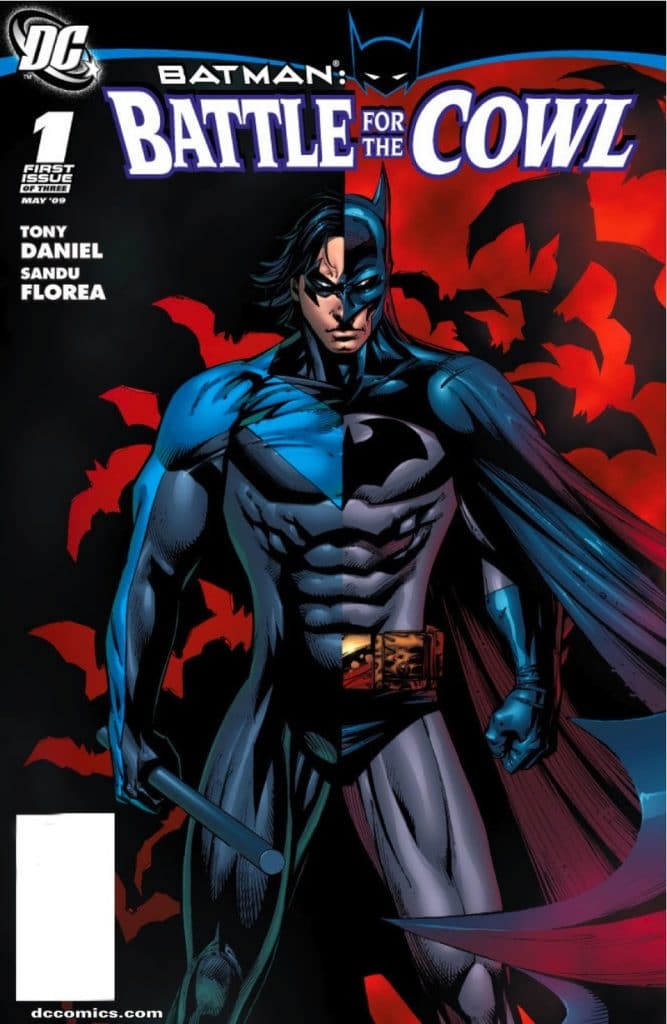 The Battle for the Cowl welcomes a new era for Gotham City. After the death of Batman (Final Crisis and Batman: R.I.P.), Bruce's hometown is left without its protector and the mantle of the Bat is left hanging.
Of course, every hero and villain and hero sees this as a golden opportunity to shine. Meanwhile, Commissioner Gordon, Nightwing, Batgirl and Robin battle to take control of the city, which is now ripe with gang warfare, looting and rioting. In the same breath, there is a new hero in town who takes down criminals with brutal discipline.
Is this the return of that Bat? What will happen to Gotham? Who will be the new Batman?
While the answer seems evident, comic book writer Tony S. Daniel does a good job of adding mystery and dilemma while answering the eluding question.
8. Batman: Earth One (2012) by Geoff Johns and Gary Frank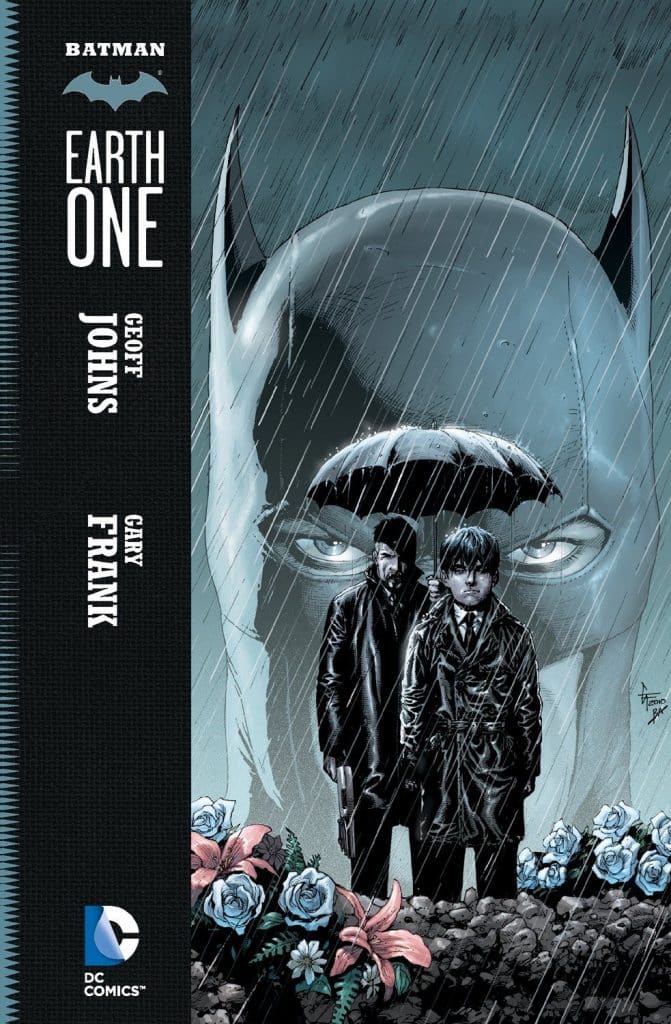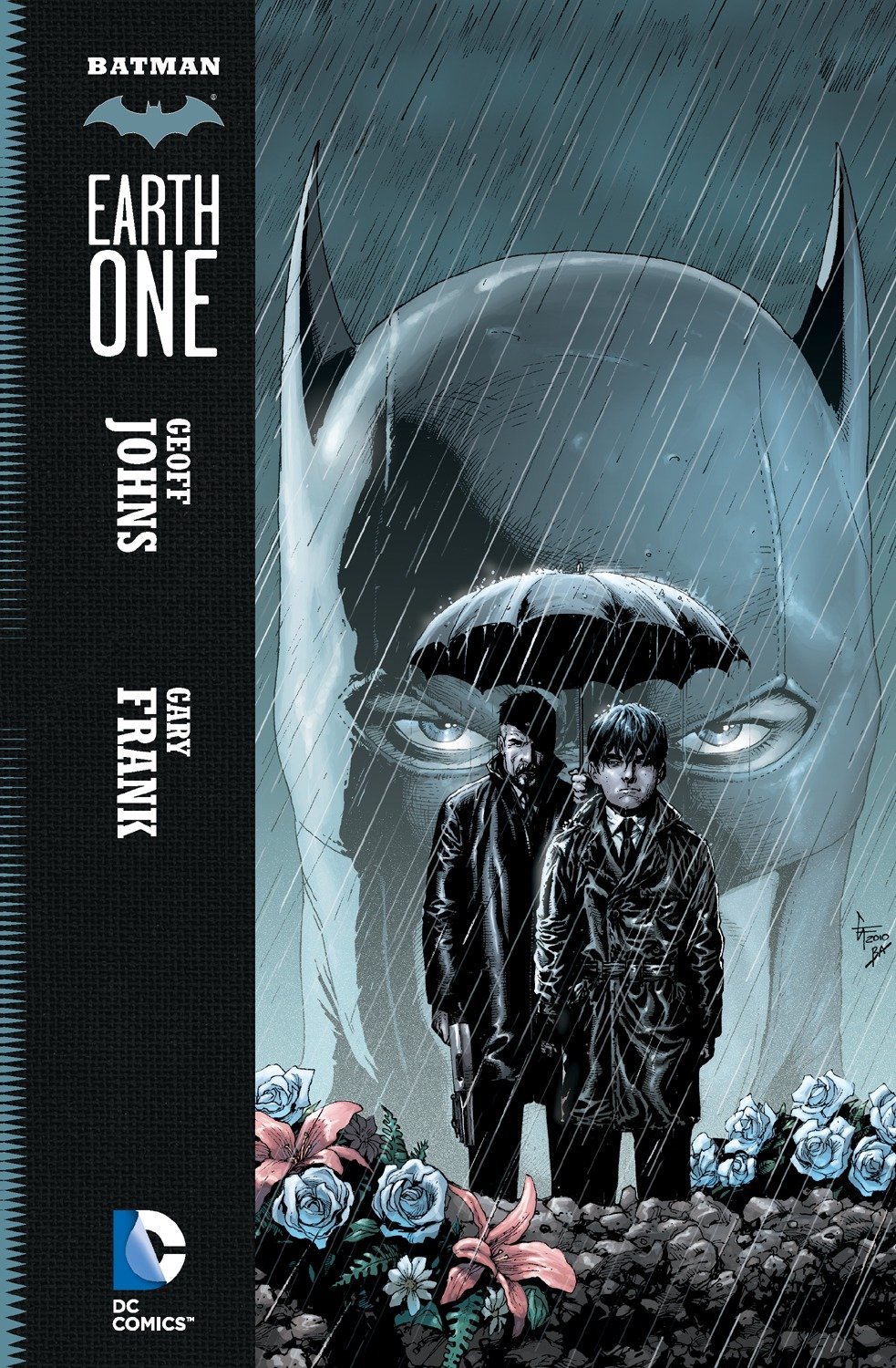 Comic book writer Geoff John's Batman: Earth One reimagines, remixes, remakes and remoulds Batman's mythos by throwing out the popular backstories that form the Dark Knight's origins and offering a crisp and engaging tale of good overcoming evil.
There's enough present to still recognise the story, but also enough differences to make it very different too.
While audiences are used to see Bruce as a total badass, 2012's Earth One showed a softer and more vulnerable side to Wayne. He is ill-prepared. He fails. He falls. And relies heavily on ex-mercenary Alfred.
Gary Frank's art is phenomenal.
7. Batman: Year One (1987) by Frank Miller and David Mazzucchelli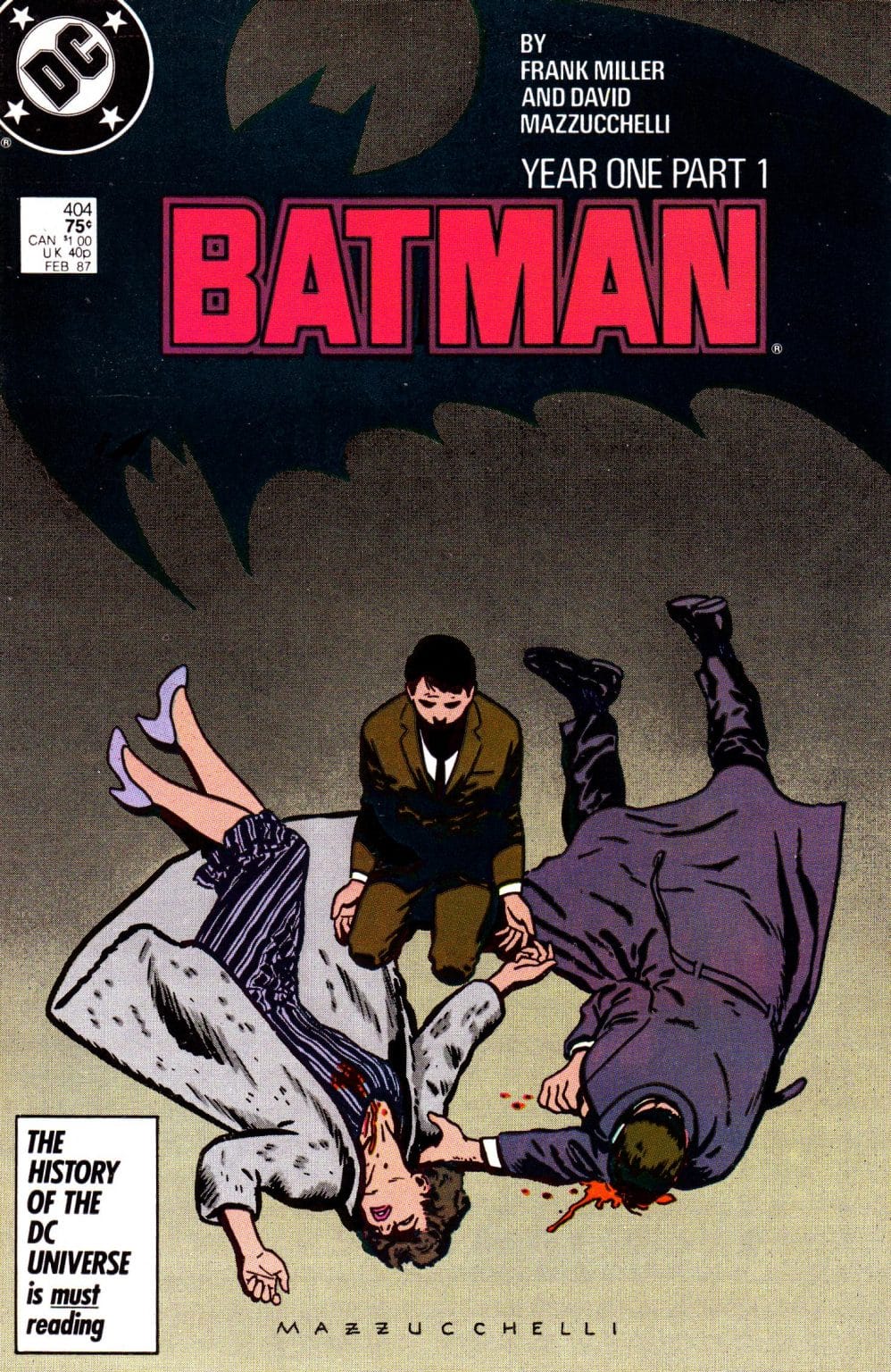 Year One takes us back to Jim Gordon and Bruce Wayne's first year in Gotham as crime fighters. Gordon takes on a cesspool of corruption, while Wayne finds his feet as the town's vigilante.
As with all his dark and gritty Batman tales, Frank Miller offers fans a more realistic look at the Caped Crusader.
In fact, we could argue that this book has defined the way we think of Batman today.
6. Batman: Dark Victory (1999) by Jeph Loeb and Tim Sale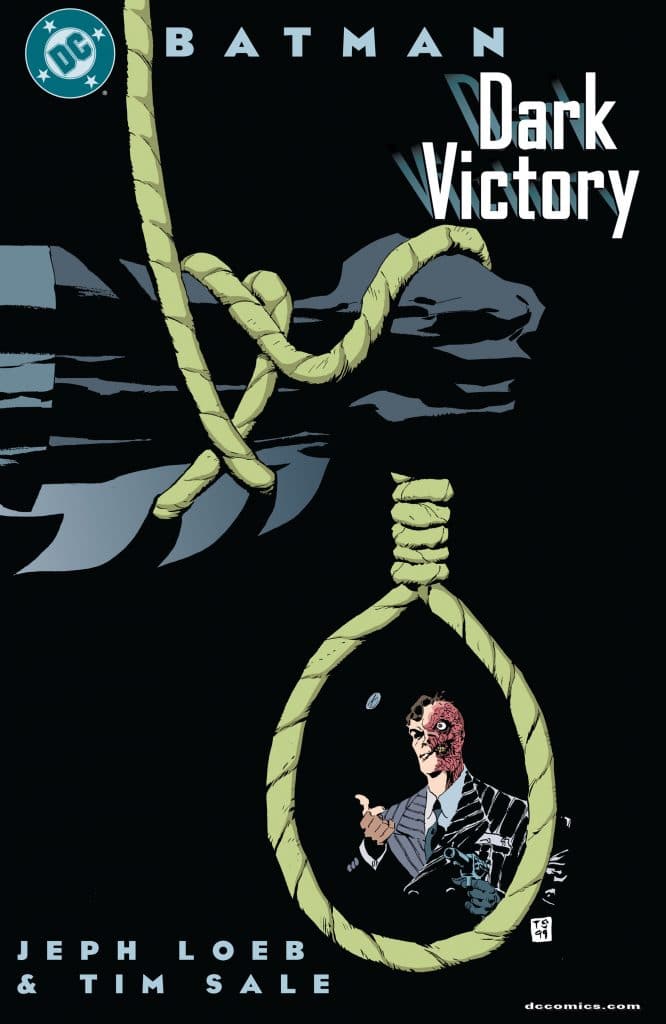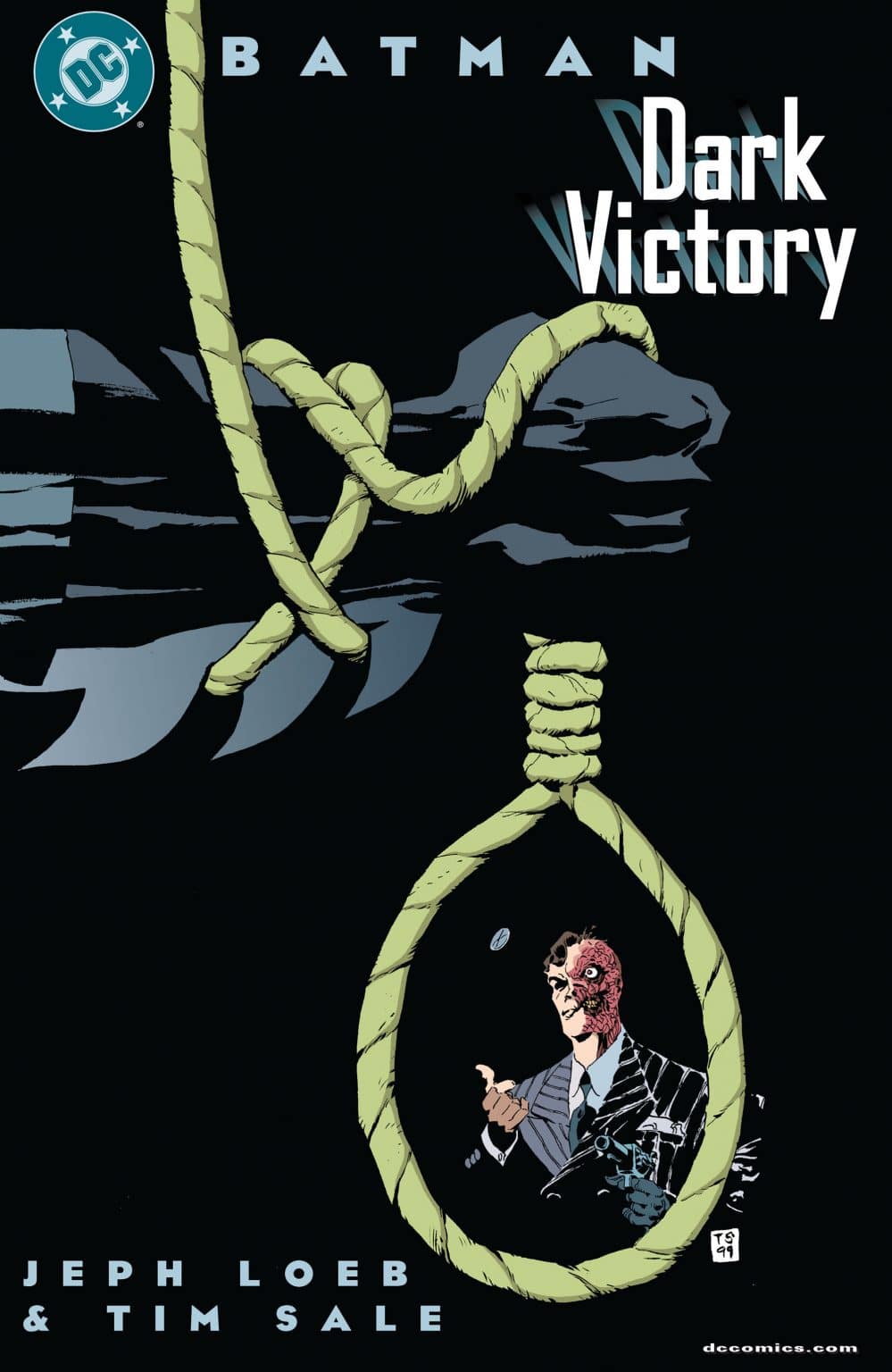 On the heels of Batman: The Long Halloween, murder-mystery comic book Batman: Dark Victory sees the Dark Knight hunt down The Hangman, a serial killer who only attacks on holidays and kills cops associated or linked to Harvey Dent.
Brilliantly written by Jeph Loeb and artfully drawn by Tim Sale, the book is a clever combination of The Godfather and noir novels. We get to see classic Batman villains, amazing detective work from the Caped Crusader and the introduction of The Bat's famous sidekick.
5. Batman: The Court of Owls (2011) by Scott Snyder and Greg Capullo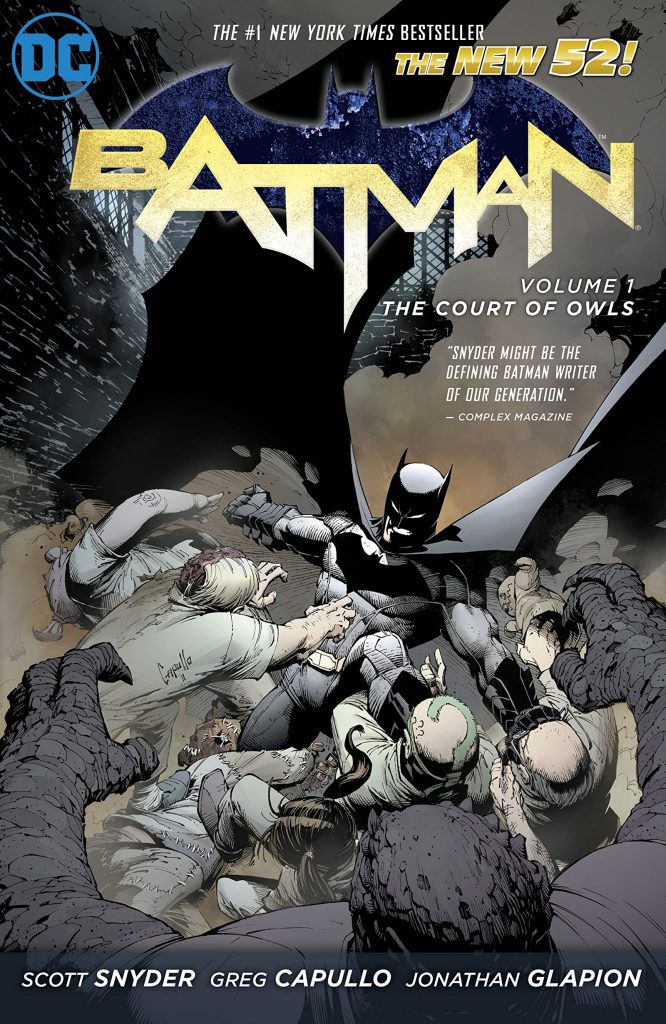 Just when fans thought they knew Batman, his world and all the villains, combining dark horror, mystery, and emotion, Snyder and Capullo were able to plot refreshing new chapters in the story of The Dark Knight.
Beware the Court of Owls, that watches all the time.
Ruling Gotham from a shadowed perch, behind granite and lime.
They watch you at your hearth, they watch you in your bed.
Speak not a whispered word of them, or they'll send The Talon for your head!
Rumours have been whispered for over 100 years about a secret society that actually rules the streets of Gotham. Now, the Court of Owls has sent a knife-wielding assassin after Bruce Wayne. Of course, it's up to Batman to save the day.
4. Batman: Hush (2002) by Jeph Loeb and Jim Lee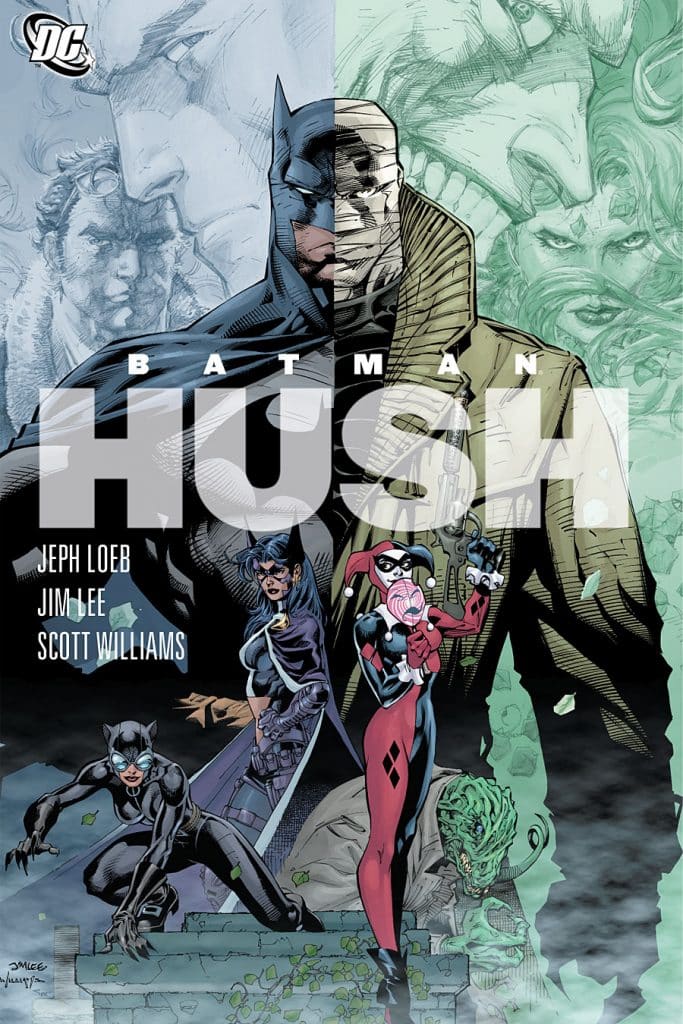 Imagine one harrowing book full of twists and turns that features Batman vs. Superman, Batman vs. Killer Croc, Batman vs. Catwoman, Batman and Catwoman vs. Killer Croc, Poison Ivy vs. Catwoman, and Batman vs. Joker. And that's not even all the fights you'll encounter in the pages of Hush. It's also a book that stays true to what the Caped Crusader ultimately is: a great detective.
3. Batman: The Long Halloween (1996) by Jeph Loeb and Tim Sale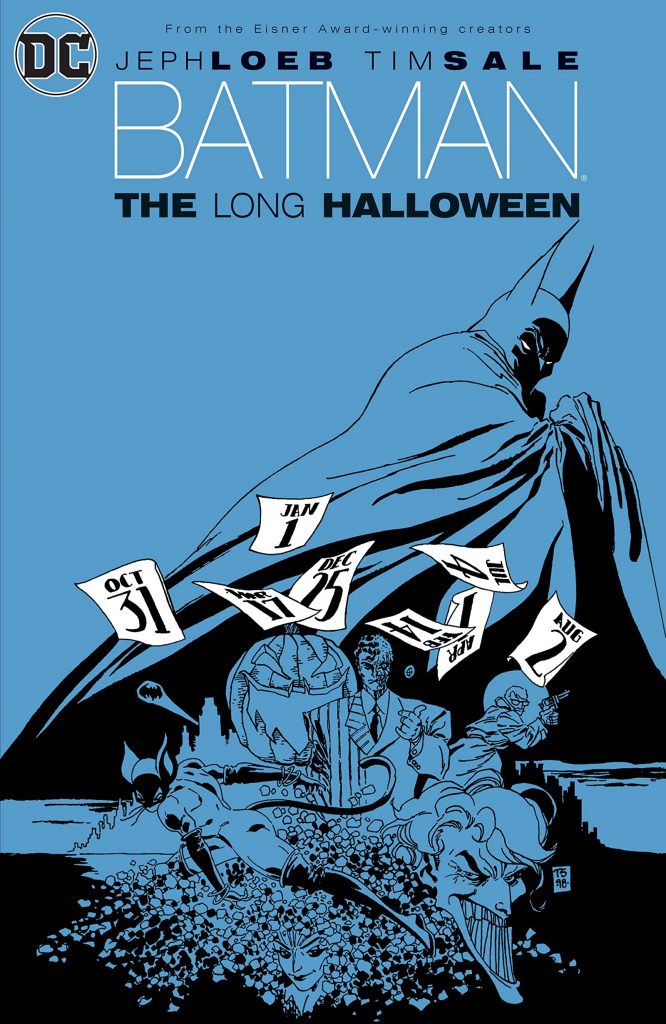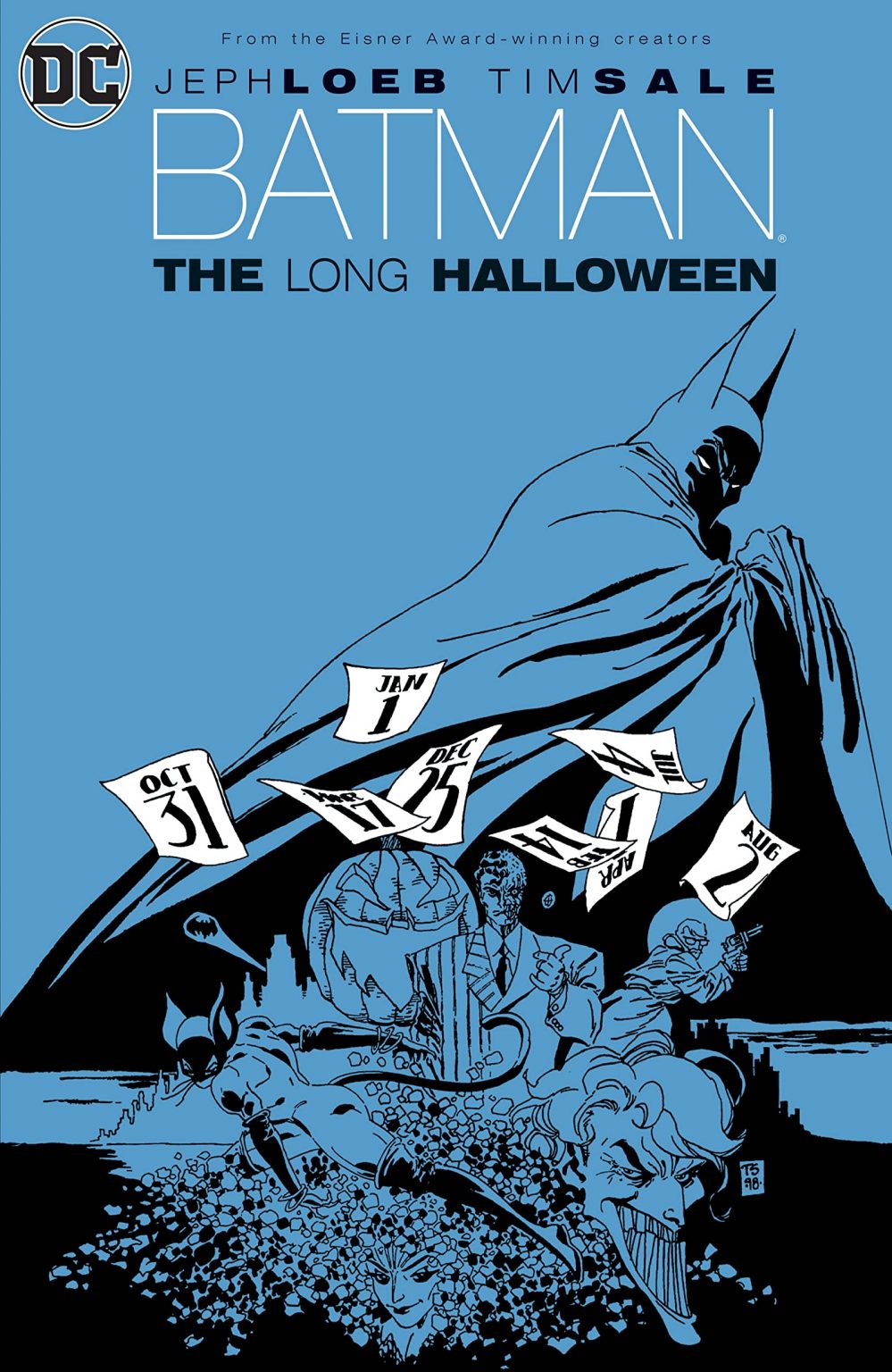 One classic comic that deserves its hype is Batman: The Long Halloween, a book that draws heavily from Frank Miller's Batman Year One with its sense of noir and mystery. Focused on the early years of Batman's career, the story revolves around a series of murders that fall on holidays. It's up to the Dark Knight, Commissioner Gordon, and Gotham City District Attorney Harvey Dent stop the holiday killer before he wipes out the entire Falcone crime family. A solid read.
2. The Dark Knight Returns (1986) by Frank Miller and Klaus Janson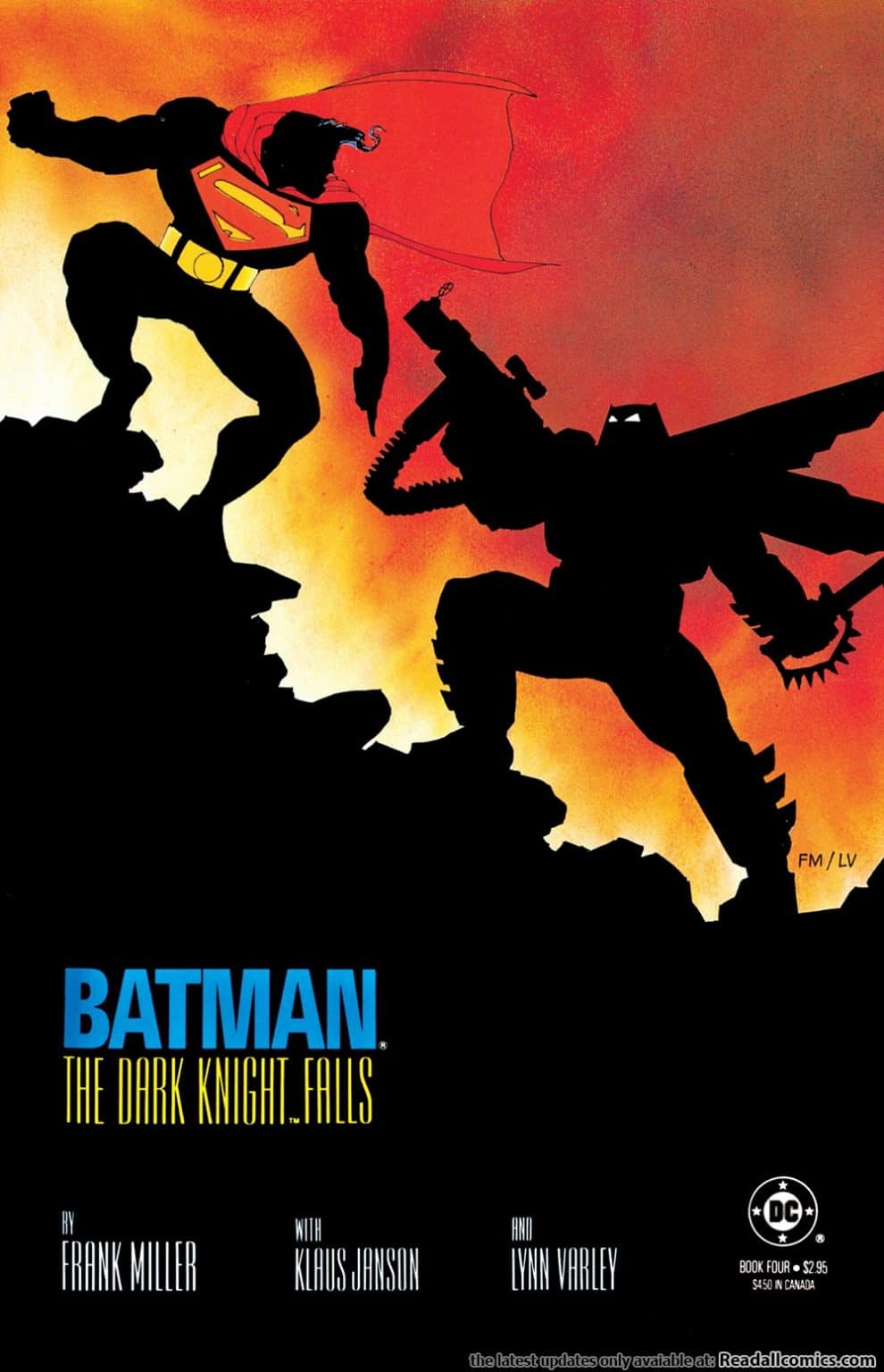 It's hard to deny the influence The Dark Knight Returns has had on Batman as a character. Miller's version on the character has gone on to shape both Bruce Wayne and the Caped Crusader forever. Gone is the campy superhero and in steps a dark and gritty hero that will stop at nothing to get vengeance and justice.
Batman and Superman are hardly on speaking terms. The government has passed a law against vigilante superheroes. After a series of traumatic incidents that saw Bruce Wayne hang up his cape, a rusty Batman returns after ten years.
This is a masterpiece of modern comics storytelling.
1. Batman: The Killing Joke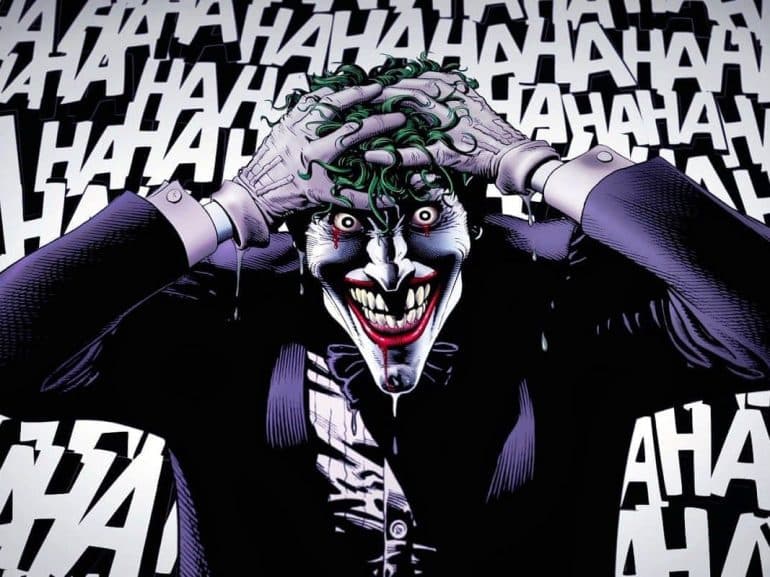 Alan Moore is a comic book legend. Naturally, anything he did with Batman would be epic. The Killing Joke, however, turned out to be one of the most important Batman comics of all time.
In a tale of insanity and human perseverance, we're introduced to the origins of the Joker for the very first time. What drove this comedian to become the psychopathic villain? Was he just a simple man pushed past his breaking point? All it takes is one bad day.
The Killing Joke continues to inspire Batman comics today. One could even argue that Warner's oscar-winning The Joker film was heavily influenced by the comic too.
A true masterpiece of comic books!
What other Batman comics deserve a place on this list? What are your favourite Batman comics and why? Let us know in the comments.