The release of The Batman should have been a celebration of Matt Reeves' film and his roaring, ambitious take on the Dark Knight. Instead, the moment was hijacked by rowdy fans demanding for Warner Bros. to make the Ben Affleck Batman movie. Here's the thing, though: maybe it's time to let this battle rest once and for all.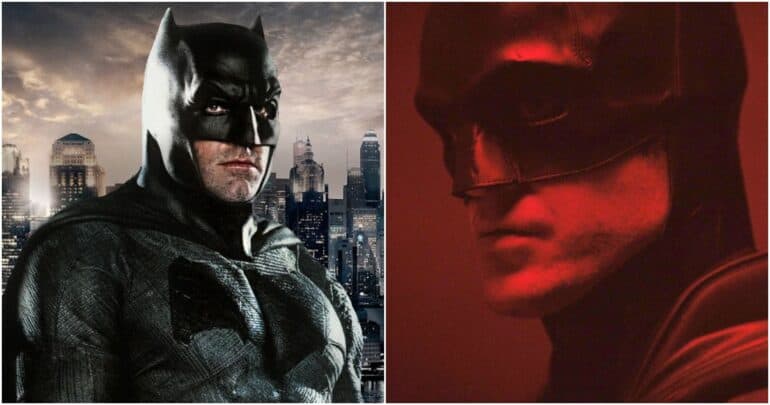 Ben Affleck's departure from The Batman
Let's get this out of the way immediately: Affleck wanted out. Due to his highly publicised personal issues and the whole Justice League fiasco, he understood that The Batman wasn't something he wanted to do anymore. As he told The New York Times: "I showed somebody The Batman script. They said, 'I think the script is good. I also think you'll drink yourself to death if you go through what you just went through again.'"
Warner Bros. shoulders a fair amount of blame here since the studio's handling of Justice League would have soured any creative's experience. After going through something like that, do you blame Affleck for never wanting to deal with anything Batman-related again? It's like working for a toxic company. It does something to you psychologically. Even if the bosses and hierarchy change, it doesn't mean you want to run back to it because the scars are still there. Affleck's decision is personal and everyone should respect it, because he doesn't owe anyone a damn thing, especially at the cost of his own mental wellbeing.
Matt Reeves is not at fault for anything here
The Internet is a strange place filled with mental gymnastics that defy all reason and logic. There's a segment of the fandom that believes Reeves pushed Affleck out of The Batman because he didn't want to film Affleck's script.
Here are Reeves' comments to Esquire Middle East for full context: "I read a script that they had that was a totally valid take on the movie. It was very action driven. It was very deeply connected to the DCEU, with other major characters from other movies and other comics popping up. I just knew that when I read it this particular script was not the way I'd want to do it."
What Reeves said isn't unique in the film industry. Many directors pass on projects because it isn't what clicks with them from a creative standpoint. In fact, Reeves did the same with Dawn of the Planet of the Apes, where he passed on the original script and formulated his own story, as per Looper.
He didn't push out Affleck either, as he anticipated to make the film with the star initially. Producer Dylan Clark even told Esquire Middle East that "we had no idea what was going on," proving that Affleck's departure was out of his own accord.
Ben Affleck is still giving you another Batman movie … Sort of
While Affleck could've shut the door on the DC Universe entirely after Justice League, he's agreed to return and wrap up his time as the Caped Crusader on The Flash. He didn't need to do this, especially after everything that he went through in the past, but this feels like his opportunity to say goodbye to the role (and fans) on his own terms.
Instead of celebrating the fact that he decides when he goes out, this has turned into another Twitter hashtag about how Warner Bros. and Affleck must give us his version of The Batman. There's also been an uglier part to this movement where some individuals have used it as an opportunity to slander Reeves and Robert Pattinson's performance purely because it isn't Batfleck. Again, it shows the importance of taking a walk and feeling the sunshine on your face instead of living on social media.
The Snyderverse could still return (without Batman)
Of course, a large part of the #MakeTheBatfleckMovie is tied to the calls to restore the Snyderverse. At the moment, Warner Bros. shows no sign that this is even being entertained; however, never say never, especially since the multiverse creates infinite storytelling possibilities.
What is clear, though, is that even if Snyder had continued with his vision, Ben Affleck's Batman wasn't going to be around after Justice League 2. Snyder confirmed this on Vero when responding to a fan's comment, as per Batman News. This means a new person would have had to take up the mantle or Batman would have returned thanks to some multiverse trick.
More importantly, it's obvious that Affleck also had a movie limit for the number of times he would have appeared as Batman. Considering how busy he is as an actor, writer, director, and producer, it isn't unreasonable to think that he'd want to do other things besides play Batman. It's the same situation as Chris Evans and Captain America, as he also wanted to spread his wings.
With all that said, it's a good time for DC fans to put all the petty drama in the past. Yes, Warner Bros. screwed up. Yes, there were many bad decisions made. But how long can everyone demand for a Batfleck movie when Affleck himself doesn't want to do it? Let the poor guy rest.
Tell us, are you hoping for Ben Affleck's Batman movie to be made? Let us know in the comments.