The Last of Us Part II seems to have divided fans – with Abby getting the most resentment. But she should be key to The Last of Us 3.
There's no doubt that The Last of Us Part II has become one of the most hotly debated video game releases of all time. There have been many heated discussions around character design, storytelling and the game's controversial plot. However, one element of the game seems to have divided most fans, often getting the most resentment from fans: Abby.
We've seen the outrage online. Gamers on Twitter are spitting venom and calling for a boycott. "This game is garbage." "How can they do this to the fans?" "Why did Joel have to die?"
They even went as far as to threaten the life of Abby voice actor, Laura Bailey.
All of the hate stems from the fact that the game's new character, Abby, kills off one of the more popular characters, Joel. At the heart of the story, Ellie ventures off to get revenge for her father figure, killing everything and everyone in her way.
At the other end of the line, gamers are forced to play as Abby and playout all the events through her eyes, including putting an end to Ellie's rampage.
While we initially only know her as Joel's murderer, The Last of Us Part II shows us Abby's motifs and backstory.
Unlike others, when I played through the game, I found myself drawn more to Abby, the antihero, than the game's main protagonist, Ellie. And here's why: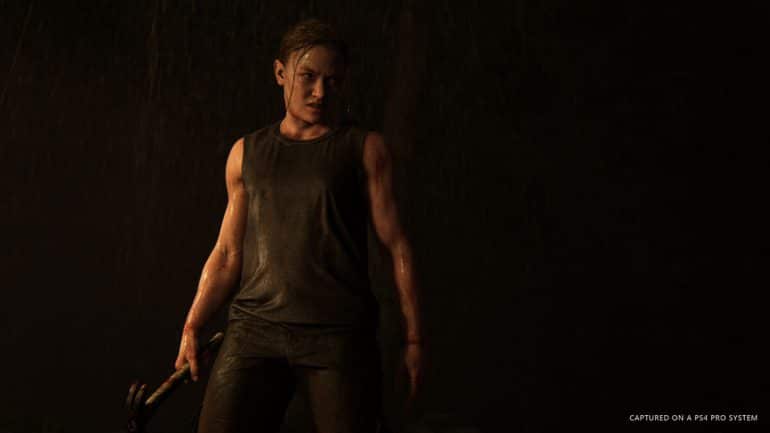 When we're first introduced to Abby, we're completely unaware of her intentions to kill Joel. This allows us to explore the world freely without apprehension. When she eventually does come face-to-face with her father's killer, things become hectic pretty quickly.
And while there is some strong hate towards the character initially, playing her side of the story does reflect the old saying: there are two sides to every story.
Joel killed Abby's father while rescuing Ellie from the fireflies. Once you've completed the game and you sit back and look at the story as a whole, you realise that Ellie and Abby's journeys are actually very similar.
Both experience a lot of the same heartaches. They both have failed relationships with lovers. They have both lost their fathers in horrible circumstances. And they're both forced to become ruthless, revenge-hungry people fighting their way for their own justice.
The great thing about playing with Abby in The Last of Us Part II is that she realises her flaws before Ellie ever does. She becomes a better person before our eyes when she rescues the Seraphite siblings. We journey with her as she turns against the very people she fought for and decides to make her own path. She starts off as a cold-hearted soldier but evolves into a human. We see her move from anger to tears and laughter.
For Ellie, that journey is much longer. It's only until the very end when she is holding Abby in the clutches of her hands that she finally understands that revenge is not the way.
For me personally, playing through Abby's journey was far more rewarding. In fact, Ellie's tale is so dark and twisted that you begin losing hope for her through the game. She abandons her friends and becomes something of a monster herself.
Those who are angry about The Last of Us Part II's Abby or Naughty Dog's decision to include the character, and make the character playable, have missed the entire point of the game completely:
1. Revenge isn't worth it.
2. There are two sides to every story.
3. Your enemies might not be as evil as you might believe.
4. There is hope if you set aside your own hurt.
5. There is always light. Even in the darkness.
The Last of Us 3: Why Abby – Not Ellie – Is the Future of the Franchise
What can we expect in The Last of Us 3?
The Last of Us Part II was the perfect swan song for the PS4: on a purely technical level, what Naughty Dog could do with the ageing hardware is incredible. It also changed the world of the series for fans – shocking them with more plot twists than we thought were humanly possible.
One of the new faces in Part II is Abby Anderson. While good ol' Ellie has been a fan favourite ever since the first game, things might be changing as we head towards a highly likely The Last of Us 3.
What if The Last of Us 3 changes focus the same way Part II did?
Even before Part II was released, we knew that Ellie would be the game's main character. What we couldn't guess was how shocking Joel's fate would be. If there's something that we have to keep in mind as the release of The Last of Us 3 draws nearer is that no one is safe in the game's cruel world.
The whole plot of Part II was about revenge, viewed from two very different – yet similar – perspectives. Players would control Ellie and Abby, a newcomer and the daughter of one of the doctors that Joel killed at the end of the first The Last of Us. Both women have reasons to seek revenge against the other – what with Abby killing Joel in front of Ellie and all.
However, by the end of Part II, Ellie seems to understand the futility of revenge in her devastated world. Ellie is broken by the end of the game, losing everything she ever held dear due to her fruitless quest for vengeance.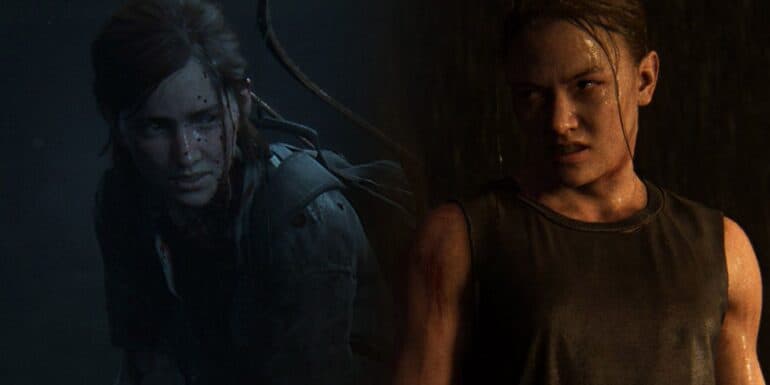 Abby's Family
Unlike Ellie, Abby has a lot going for her if we get to see her story continued in The Last of Us 3. After being slaved and nearly killed multiple times, Abby has learned about the error of her ways. While her actions in the earlier parts of the game could be considered atrocious, she definitely exhibits more character growth than Ellie does.
While Ellie slowly becomes the game's villain, Abby emerges as an unlikely hero: a person who's learned that violence ultimately brings violence, and eventually finds solace in protecting those she holds dear. In a way, her relationship with Lev is similar to that of Joel and Ellie, which would make for a great starting point for The Last of Us 3.
Expanding Horizons in The Last of Us 3
Even Part II's menu screen hints at Abby being the protagonist of the upcoming The Last of Us 3. After her confrontation with Ellie, Abby and Lev escape to Catalina Island to reunite with the remnants of the Fireflies. The main menu's background then changes to a picture of a boat on Catalina Island's coast, which implies that we might learn what happened to Abby and her companions in a future game.
Considering that Part II's DLC plans have been "shelved," we can only hope that Abby's story continues in The Last of Us 3. One thing is for sure: by the end of Part II, Abby has become a far more interesting character than Ellie – and that tiny snippet we got of Ellie trying to play the guitar with her mangled hand is the perfect conclusion to her tragic story of survival.
What do you want to see in The Last of Us 3? More Ellie or Abby?