There's no doubt that The Last of Us Part II has become one of the most hotly debated video game releases of all time. There have been many heated discussions around character design, storytelling and the game's controversial plot. However, one element of the game seems to have divided most fans, often getting the most resentment from fans: Abby.
We've seen the outrage online. Gamers on Twitter are spitting venom and calling for a boycott. "This game is garbage." "How can they do this to the fans?" "Why did Joel have to die?"
They even went as far as to threaten the life of Abby voice actor, Laura Bailey.
All of the hate stems from the fact that the game's new character, Abby, kills off one of the more popular characters, Joel. At the heart of the story, Ellie ventures off to get revenge for her father figure, killing everything and everyone in her way.
At the other end of the line, gamers are forced to play as Abby and playout all the events through her eyes, including putting an end to Ellie's rampage.
While we initially only know her as Joel's murderer, The Last of Us Part II shows us Abby's motifs and backstory.
Unlike others, when I played through the game, I found myself drawn more to Abby, the antihero, than the game's main protagonist, Ellie. And here's why: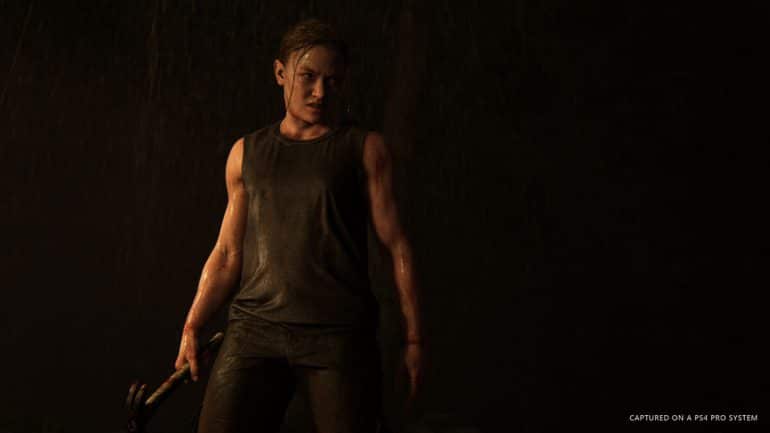 When we're first introduced to Abby, we're completely unaware of her intentions to kill Joel. This allows us to explore the world freely without apprehension. When she eventually does come face-to-face with her father's killer, things become hectic pretty quickly.
And while there is some strong hate towards the character initially, playing her side of the story does reflect the old saying: there are two sides to every story.
Joel killed Abby's father while rescuing Ellie from the fireflies. Once you've completed the game and you sit back and look at the story as a whole, you realise that Ellie and Abby's journeys are actually very similar.
Both experience a lot of the same heartaches. They both have failed relationships with lovers. They have both lost their fathers in horrible circumstances. And they're both forced to become ruthless, revenge-hungry people fighting their way for their own justice.
The great thing about playing with Abby in The Last of Us Part II is that she realises her flaws before Ellie ever does. She becomes a better person before our eyes when she rescues the Seraphite siblings. We journey with her as she turns against the very people she fought for and decides to make her own path. She starts off as a cold-hearted soldier but evolves into a human. We see her move from anger to tears and laughter.
For Ellie, that journey is much longer. It's only until the very end when she is holding Abby in the clutches of her hands that she finally understands that revenge is not the way.
For me personally, playing through Abby's journey was far more rewarding. In fact, Ellie's tale is so dark and twisted that you begin losing hope for her through the game. She abandons her friends and becomes something of a monster herself.
Those who are angry about The Last of Us Part II's Abby or Naughty Dog's decision to include the character, and make the character playable, have missed the entire point of the game completely:
1. Revenge isn't worth it.
2. There are two sides to every story.
3. Your enemies might not be as evil as you might believe.
4. There is hope if you set aside your own hurt.
5. There is always light. Even in the darkness.
Let me know what you think of Abby. Did you also have a strong connection with Abby in The Last of Part II?