There has been much speculation on where 2023 will take everyone in terms of technology. In the medical field, 2022 has seen various impressive technological breakthroughs that are set to help injured and disabled individuals alike. In addition, there have also been developments in other fields of the industry, such as mobile gaming, which is now expanding rapidly with the production and release of some impressive devices. Other devices include smart home products that make everyday life much easier for individuals who like a more tech-infused home environment. With that in mind, this can only mean that 2023 has an even better line-up than last year. Six months into the year, there is still some exciting news regarding new tech advancements for the home in 2023.
RELATED: Evie Smart Ring: A Game-Changer For Women's Fitness Trackers
There has been much development in home appliances in the last few months. This has led to the announcement of line-ups from large companies such as Apple, Samsung, and Google. These include the improvement of older devices as well as the production of brand-new appliances that are set to make users' lives that much easier. In addition, there has been word of new software that can fix already faulty devices and improve newer appliances. And all the big brand companies are on board with this idea.
1. Matter: A New Smart Home Interface
Before discussing any tech line-ups for 2023, it is essential to speak on the concept of Matter and what it has to offer the tech industry. And to do so, one must first look at previous smart home devices, such as those that control your lights and home temperature. Implementing technology such as this aims to assist users and make life easier. The purpose is defeated, though, when it would take more effort to open a mobile app and turn on the lights than walking over and doing it manually. Furthermore, there is also the obtrusiveness regarding technology in your home. For example, do you want a flamboyant display of screens and buttons in every room in the house?
This is where Matter comes into the picture.
An excellent example of this is the 2017 Mui Board, a simply-designed piece of technology that offered little to no extravagant features in terms of aesthetics. The main selling point was that it appeared as just a simple piece of wood that could easily be incorporated into your home. Alongside the inconspicuous nature of the device, it also sported a few useful features, such as a touch-sensitive display and LED lights to present information to users. It reported on weather, time, and other smart home devices connected to the Board. It allowed these devices to be controlled via the Mui Board and offered the illusion of the device being just a plank of wood when not in use. The downside to this device is the fact that it was never readily available on the market for consumers and needed to be expanded in its integrations.
Recently, a second-generation version of the Mui Board was released at the Matter launch event in Amsterdam. The new version of the device saw Matter compatibility added to its interface. This is much bigger than a simple interface upgrade, as Matter is compatible with many devices. This means it saves companies money and time to produce an individual integration for each new device they plan to release. Matter helps by having the basics ready and offering consumers a more enticing user experience.
Matter is also set to improve the tiny kinks that smart home technology currently experiences. The interface can anticipate when you would like to perform a specific action. For example, you can turn on the lights without intrusive voice commands or mobile apps.
RELATED: "2023 Is Recovery Year": The Raspberry Pi 5 Will Not Be Released Next Year
What Does Samsung Have In Store For 2023?
Now that Matter has been established to improve home appliances in the tech industry vastly, it should be no surprise that Samsung has dropped its home appliance line-up for 2023. Even though CES 2023 is growing closer, the company cannot wait. And their line-up has not been a disappointment either. Known as the Bespoke line-up, it does feature some impressive upgrades to devices such as refrigerators, ovens, and dishwashers. Some of the appliances include:
2. Bespoke 4-Door Flex Refrigerator Family Hub+:
This device now has a Family Hub and sports an impressive 32-inch screen which can be found within the large glass panel door. In addition, the screen is touch sensitive and offers a 21.5-inch display. Even though this can be considered unnecessary to some, the Family Hub features allow for streaming and photo sharing. A helpful feature is checking other connected device statuses via the Family Hub. Furthermore, a Beverage Centre will double as an ice maker, and an AI-powered camera will act as an inventory tracker.
Bespoke Side-by-Side Refrigerator:
Similar to the above-listed device, this appliance instead sports two doors. In addition, it has a hidden Beverage Centre and includes touch sensors that will assist in opening the doors when a user's hands are full.
Other devices include the Bespoke AI Wall Oven, Wall Mount Hood, and a Washer and Dryer Pair. These devices are set to be released throughout 2023, with the latter set for later in the year, and will all include Matter integration.
RELATED: PlayStation Project Q Should Have Been The PS Vita 2
3. iRobot Roomba J7+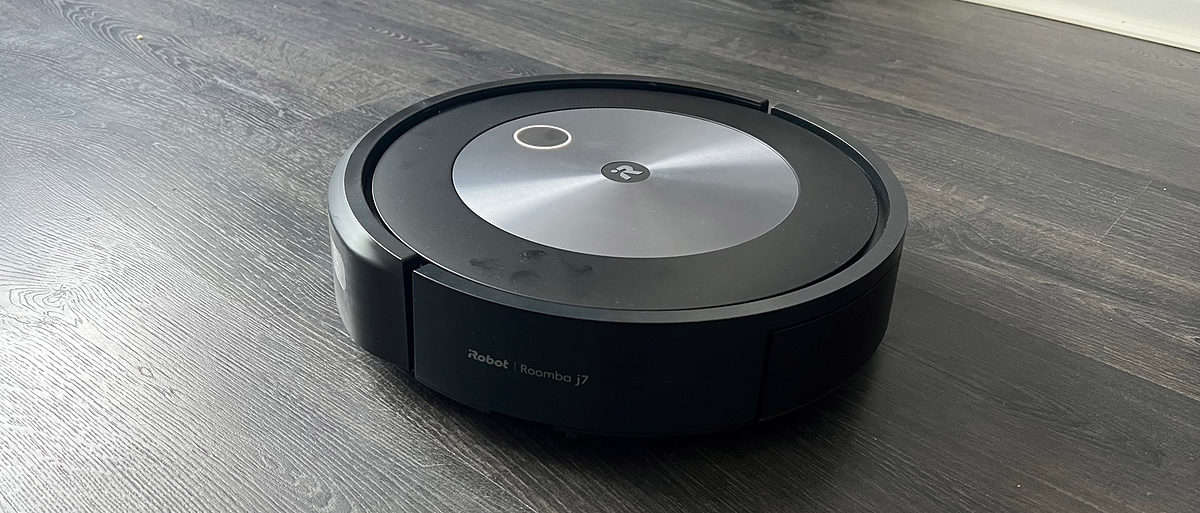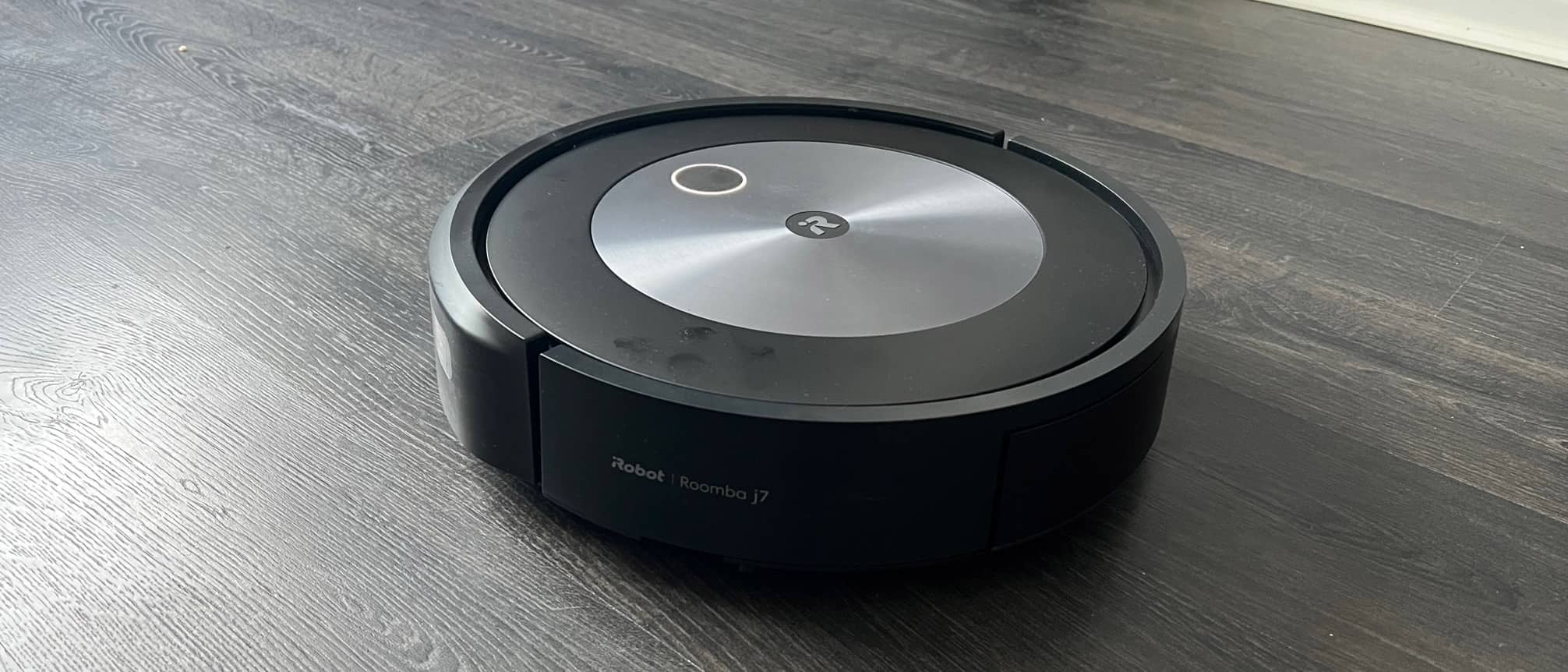 Not to be confused with the Will Smith sci-fi blockbuster, the iRobot Roomba J7+ is the latest robot vacuum from the Roomba range. While robot vacuums have been around for a while now, and they certainly aren't new tech in 2023, they're getting smarter with each year that passes. The J7+ now combines both the vacuum and mop in one. And again, while this isn't revolutionary (Xiaomi has a robot vacuum that has both features), it is the first time that the device has a retracting mop. This means that it can now detect which places your want to be mopped and which to avoid. For the first time, the robot vacuum can be completely independent and doesn't need much human assistance.
If you've never seen robot vacuums in action, you're missing out. They make life so much easier.
What Other Home Tech Is There To Look Forward To In 2023?
Finally, besides Matter and its smart home appliance technology advancement, what else is there to look forward to for the 2023 technological year?
Firstly, although it isn't too big, AI Intelligence has proven very useful. But, it recently has received some relatively favourable exposure. ChatGPT has already seen Microsoft purchase a portion of the company and become a stakeholder for 2023. Furthermore, Google is also set to show off its AI tool this year.
Second is Apple's dive into the area of VR and AR technology. The company is already working on a device that mixes the two into a headset and/or pair of glasses. This could be a hit or miss, but depending on the device's success, other companies might follow their lead.
And lastly, 5-G and its hyper-connectivity might see increased production this year. With the only 5G-ready devices currently available in India, it is making big waves in the industry. Hopefully, by the end of this year, there will be coverage available all over the world.
RELATED: Gizzu 296Wh Portable Power Station Review – A Good Solution
Which new tech are you most excited to see in your home in 2023?