Right now, no one wants to be in developer Visual Concepts' shoes. After WWE 2K20 became the laughing stock of the internet, the pressure is on to bounce back with WWE 2K22. However, the latest signs cast more doubts than certainties.
Despite many fans predicting WWE 2K22's delay to a March 2022 release date being a bad thing, it isn't. WWE 2K20's biggest failing was that it wasn't tested or finished before launch. The developers knew this and likely advised their superiors about it. However, it was a one-track mindset where the management team thought they'd be able to patch up the game incrementally and still meet the release deadline. Yet, they never stopped to consider how utterly broken and unplayable it was in the first place.
So, delaying an unfinished game is a step in the right direction and a great call. It's an acknowledgement that the product shouldn't be rushed to completion. What is worrisome, though, is the reason for the delay.
In a nutshell, Visual Concepts and 2K Sports want to add a few more modes and gameplay options to WWE 2K22, but ultimately, the character roster needs the most work since it's now outdated. Ironically, the WWE is reportedly unhappy about the delay, but it's primarily responsible for this.
The past year has been a whirlwind one for the sports entertainment company while reports fly around that it's preparing itself for an imminent sale. As a result, it's gone on a firing spree that's significantly trimmed down its once-bulky roster. Gone are stars like Braun Strowman, The Fiend, and Adam Cole, while no one knows who'll be the next to follow them out the door.
At the same time, NXT is undergoing a massive overhaul that's meant to "refresh" the brand. So along with new sets and music changes, don't be surprised if there are a few more stars given their future endeavours soon.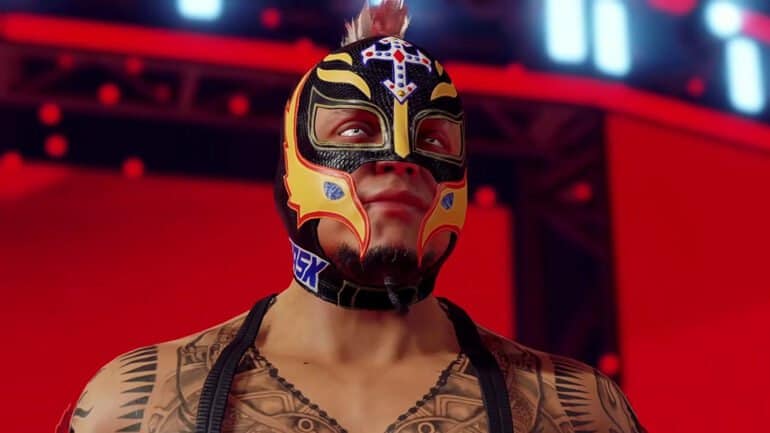 Now imagine being a developer on WWE 2K22 where the cast of characters is changing. All the time scanning wrestlers, then having them depart. You're in a constant state of deleting and re-adding assets throughout the whole process, while having to still work on the actual game. Plus, no one knows if there were plans for a story mode and these released superstars might've played pivotal parts in it.
It's natural that working on sports titles will come with its challenges, as people come and go in the industry. However, the WWE roster's constant state of flux is completely unnatural and unmanageable.
Unfortunately, while everyone is just an NPC in Vince McMahon's game of life, it's unlikely that any developer will be able to make a decent game, including WWE 2K22. Much like the WWE's weekly shows being rewritten minutes before going live, it seems like everything changes at the drop of a hat here. That's not an environment that's conducive to good work—it's toxic.
Tell us, do you think WWE 2K22 will be a mess? Sound off in the comments section down below.