When it comes to horror, nothing strikes harder than a spine-tingling psychological horror movie. Stephen King once said that there are three types of horror: the gross-out, the horror, and the terror. Psychological horror films fit the description of the latter category, being movies that evoke an intense sense of dread that might come from the most seemingly innocuous things in our daily lives.
Everyone should be afraid of a giant monster or a man-eating spectre, but only true masters of horror filmmaking can make audiences feel unease from looking at a distorted ring appearing on a TV screen.
In this list, we'll be taking a look at 10 of the best psychological horror movies of all time.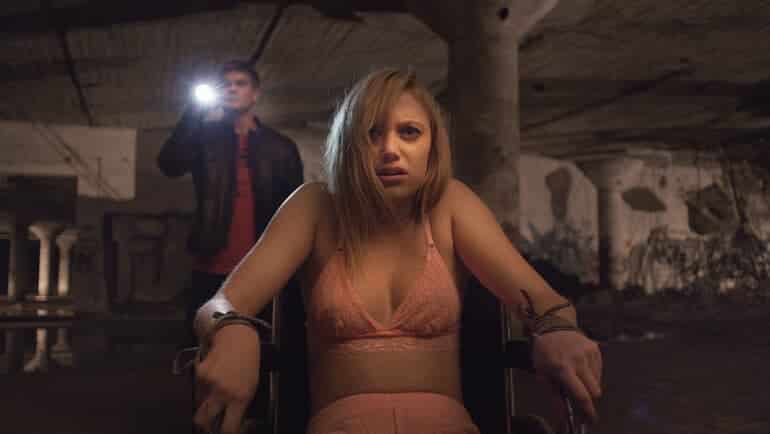 10. It Follows (2014)
One of the reasons why 1975's Jaws was so effective as a horror movie was its reticence in showing us the actual monster lurking beneath the waters of Amity Island. 2014's It Follows uses a similar technique to portray its killer creature, with one key difference: the monster here could be anyone.
Directed by David Robert Mitchell, It Follows is a psychological horror movie that preys on the audience's fear of impending doom. Knowing that there's something out there following you to your literal grave can be a distressing thought, even worse if what follows you could be any person you pass by on the street.
9. The Lighthouse (2019)
Starring Willem Dafoe and Robert Pattinson, 2019's The Lighthouse is a perfect example of a great psychological horror movie. The film's set in a secluded lighthouse where two keepers try to remain sane while their lives wither away from society and their loved ones.
The mastery of slow-burn horror on display in The Lighthouse could only be achieved by its director, Robert Eggers. The movie offers an exhausting look at a person's descent into madness, all shot in spectacular 1.19:1 black and white. Also worth mentioning is that it's always worth it watching Willem Dafoe losing his marbles on screen.
8. The Babadook (2014)
2014 was a great year for psychological horror movies, as evidenced by the amazing The Babadook. One key ingredient in almost every great psychological horror flick is that the protagonist has to be going through one of the seven stages of grief, a pain that's all too real for the widowed main character of The Babadook.
After losing her husband, a young widow struggles to raise her son, only to discover an evil entity lurking in her house. The Babadook as a creature works phenomenally well as an allegory for the kind of sorrow that stems from the death of a loved one: a pain that we choose to hide where no one else can see, but that it's still there when everyone's left, and we're all alone in our empty homes.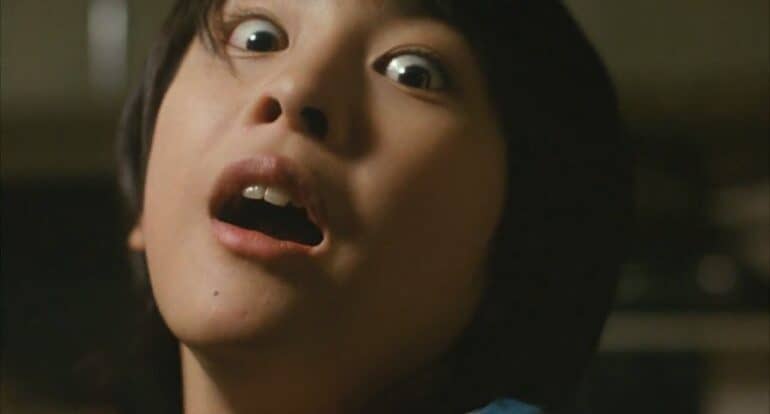 7. Ringu (1998)
The movie that jumpstarted the cultural phenomenon of J-horror in America in the early 2000s, Ringu is a bona fide classic of Japanese cinema. Japanese horror is usually quite different from its Western counterpart: while the Yōkai replaces the usual ghosts and apparitions, Japanese ghost stories tend to be a tad gloomier than they are here in the west.
At its core, Ringu is a story of neglect and loss: a harrowing tale of a tortured soul looking for vengeance through the window of modern technology. This is a horror story that perfectly ends the 90s on a high note, complete with copious references to VHS tapes and analogue tech.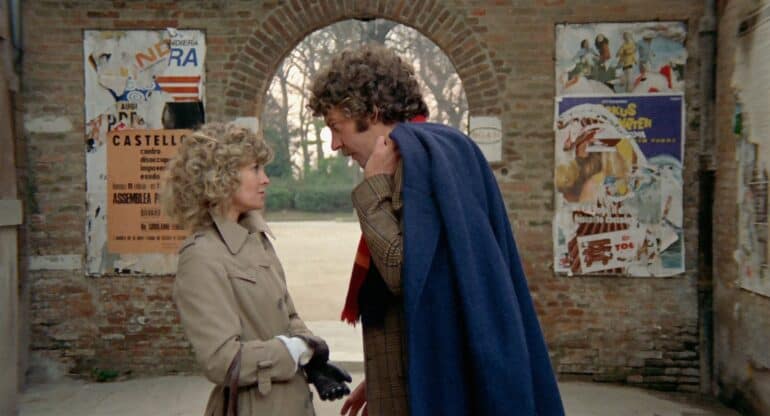 6. Don't Look Now (1973)
Donald Sutherland stars in this 1973 psychological horror movie about a man gifted with a strange curse. After losing their child, a couple travels to Venice to restore an ageing church. Sutherland's character begins noticing strange patterns in the church's paintings and soon learns that he can predict misfortunes.
Of special interest to him is a character that appears in almost every painting wearing a red hood; this person reminds him of his daughter, but he doesn't know that this red-hooded apparition could bring about his own demise.
5. American Psycho (2000)
Depending on who you ask, American Psycho could mean a lot of things: it could be a critique of unbridled capitalism, an ode to the hedonistic life of a New York yuppie, or it could be a terrifying look into the mind of a madman.
American Psycho is not like many other psychological horror movies on our list in that we see the action from the eyes of the monster. Christian Bale does an outstanding job portraying Patrick Bateman, and even two decades later remains one of the most iconic roles of his prolific acting career.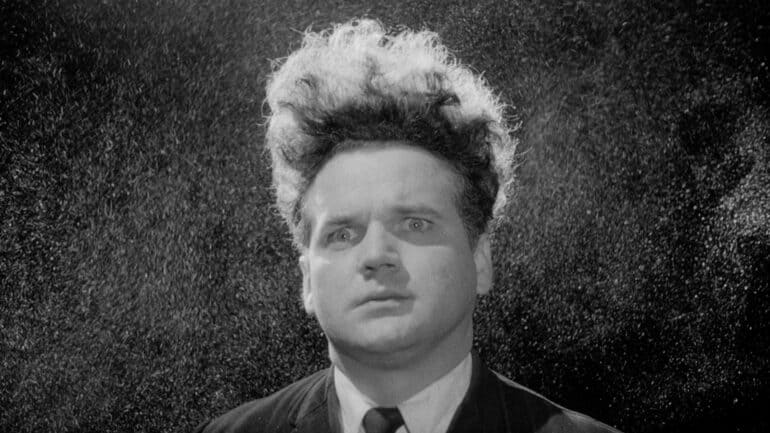 4. Eraserhead (1977)
Basically, any David Lynch film could be catalogued as one of the greatest psychological horror films ever made, but, for the sake of its reputation, we've chosen Eraserhead to represent him in our list. A fascinating indie horror film, this movie deals with the anxiety of a man who feels he's not ready to be a father – or, at least, that's what it seems at a surface level.
There are many layers to Eraserhead's horror, and each one of those layers is more terrifying than the one before it.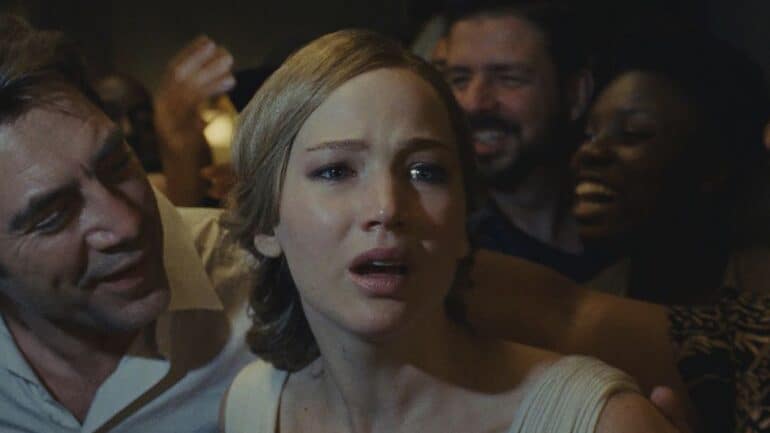 3. Mother! (2017)
The most effective horror films might be those that, at first glance, aren't precisely horror films. Such is the case with Darren Aronofsky's Mother!, which begins as a seemingly normal tale of a dysfunctional family living alone together in a house. The movie's slow descent into madness soon reveals itself as an allegory for Christianism and then spirals down into sheer madness by the end of the film.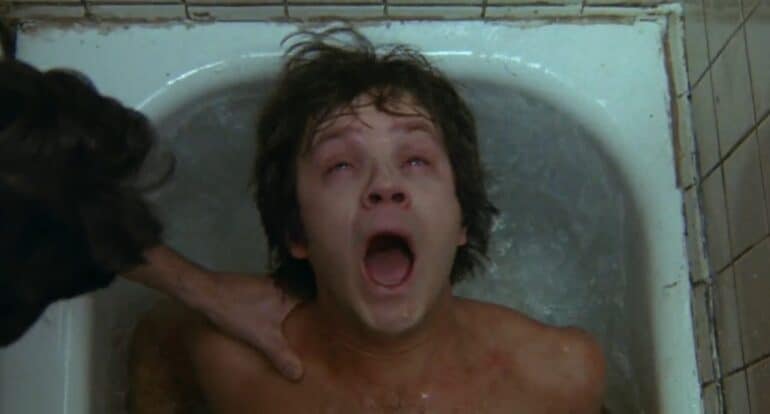 2. Jacob's Ladder (1990)
War is hell, but it's even worse when hellish sensations come back from war with you. Jacob's Ladder is one of the most influential psychological horror movies ever made, instilling the same sense of unease the main character is feeling in every moviegoer. This is one of those movies that makes you question what is real, and it's one of the select few films that manages to pull off an effective plot twist by the end of its runtime.
Avid video game fans might recognize Jacob's Ladder as one of the main sources of inspiration for the Silent Hill series. The movie is also incredibly popular among horror movie fans for its creative uses of practical effects, as the film didn't rely on any post-production scenes to achieve its haunting hellscapes.
1. The Shining (1980)
One of the most popular horror films of all time, 1980's The Shining is a demonstration of Stanley Kubrick at his best. Even though Stephen King famously loathed this adaptation of his novel, critics and moviegoers around the globe immediately saw it as an instant horror classic.
An exploration of the mind of a man gone mad in isolation, The Shining also features one of King's worst enemies: writer's block. Recently, in 2019, an adaptation of The Shining's sequel, Doctor Sleep, was released in theatres. While not as disturbing as its prequel, Doctor Sleep also deserves an honourable mention as a great follow-up to one of the all-time best psychological horror movies of all time.
What other psychological horror movies deserve a spot on this list?