If the last decade is anything to go buy, wearables are here to stay. And not just that, we're bound to see a lot more options than simply strapping a piece of equipment to your wrist in order to provide you with the tracking you're after.
That said, while we await the next generation of wearables to become ubiquitous, there is the current crop of options we have available. While there may be clear favourites and some with more features than others, there's no one-size-fits-all option to please everyone. For starters, there's the matter of cost, ecosystem, health insurance (medical aid) and just clear preference on style.
Let's take a quick peek at some of the best wearables in the various categories, and which comes out on top in each.
Wearables Fashion Statement – Fitbit Luxe
The first device on the list is the Fitbit Luxe. This is clearly Fitbit's best-looking wearable, and the top of our list when it comes to the range of devices across the different brands. It has a stainless-steel case and buckle.
Its standout feature is the list of bands available for it, which includes a range of silicone bands, as well as the gold-toned bracelet option to give it that aesthetic of a piece of jewellery. This band was designed by Gorjana and definitely fits the bill. It also sports a colour-rich AMOLED display, which makes visuals on the screen just as vibrant.
While it certainly looks stylish, it also does a fairly bang-up job as a fitness tracker. It has a wealth of health monitoring tools and fits right into the Fitbit ecosystem. It is able to track your daily routines, which includes your activities, sleep, heart rate, respiration and various other workouts and more.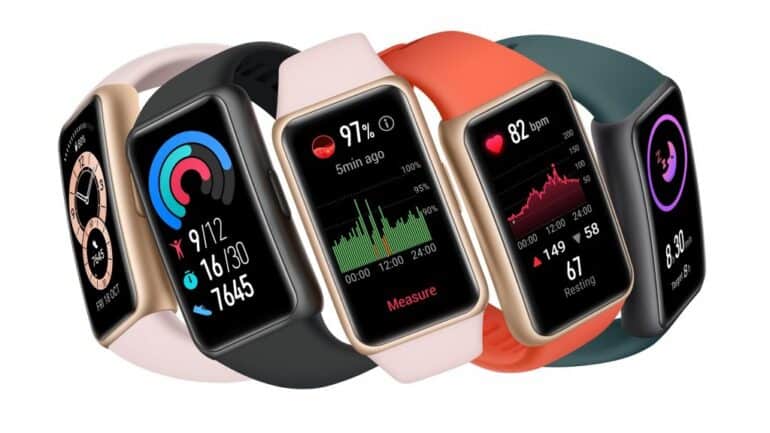 Bang for Your Buck – Huawei Band 6
If you're looking for the best tracker you can buy that offers all the features you may need, while also keeping the costs to a minimum, look no further than the Huawei Band 6. Features on the unit include your heart-rate monitor, pedometer and the likes. But what makes it stand out given its price is that it also comes fitted with an SpO2 monitor, which provides in-depth sleep tracking.
In addition to this, it has a 1.47" AMOLED display, which allows you to keep track of your daily progress on your wrist. It is also water-resistant, allowing you to track your swim sessions in the pool if you'd like.
Fitness Tracker with GPS – Fitbit Charge 4
The next step up from the entry-level fitness tracker is one that has a built-in GPS. The best tracker in that category is the Fitbit Charge 4. It offers all the convenience of an entry-level tracker while expanding quite significantly on the feature set without bloating in size.
In addition to this, it also sports an NFC chip, which allows wearers to make use of Fitbit Pay for contactless payments. Furthermore, it allows you to stream music from your phone and control it via the tracker but does require having your phone within range.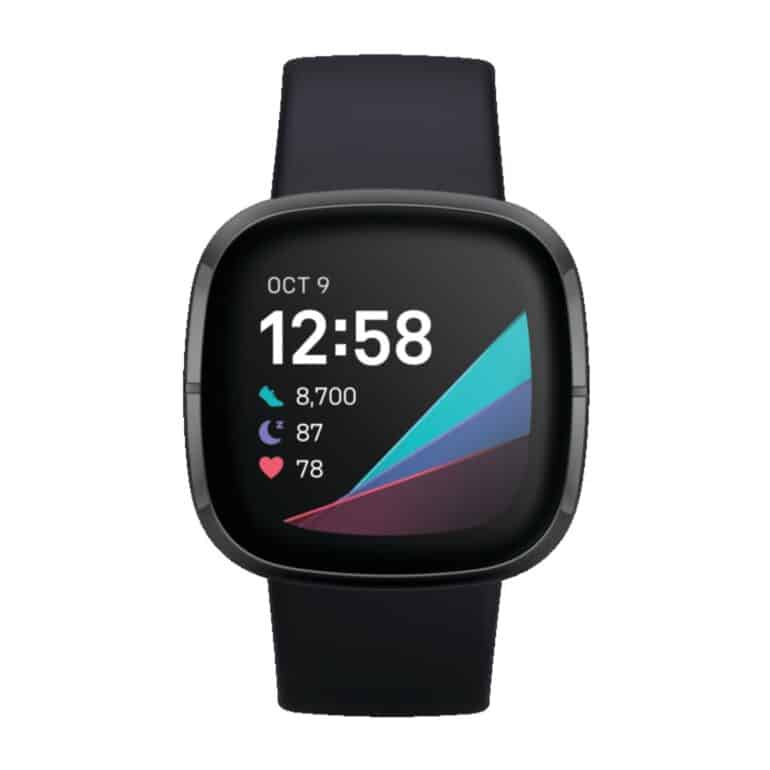 For The Statisticians – Fitbit Sense
In 2020, Fitbit launched its next-generation smartwatches, which included the Fitbit Sense and the Fitbit Versa 3. While the Versa 3 was a great step up from the previous iterations from the brand, it was the Sense that really offered the stats you'd be looking for.
It offers all the features of the Versa 3 while adding a few more tracking options into the mix. This includes quite a few mental wellness features as well. This is a useful device for those always wanting to check their health status on the fly, but just be careful not to get too carried away.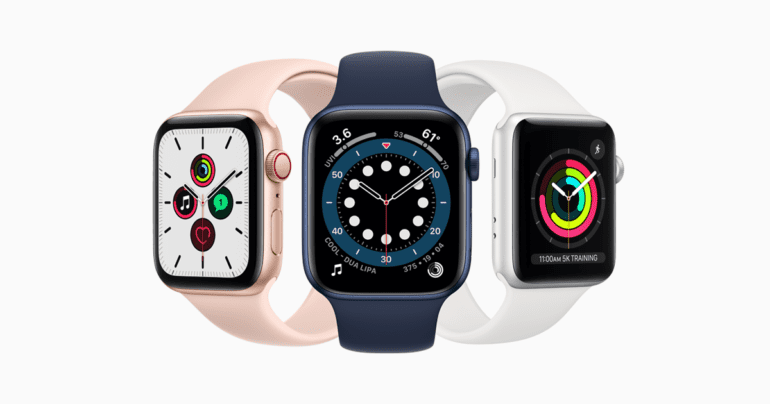 Best Smartwatch – Apple Watch SE
The best smartwatch easily goes to the Apple Watch SE. Many would argue that this title would go to the Apple Watch 6, but given that SE offers all the same features at a lower cost, it makes a lot more sense. The Watch SE does have lower-end specs in comparison, but it still includes the same feature set and still get the job done.
If you're an Android user, then you may be better suited to choosing one of the other devices on this list, but Watch SE has some of the best specs and features on the market. In addition to this, it looks the part, while also fully integrated into the Apple ecosystem. It works. If not for the poor battery life, it would be close to a perfect smartwatch for today's market.
Sometimes You Just Want the Looks – Huawei Watch GT Pro 2
If you're looking for an alternative to the Fitbit Luxe fitness tracker in a smartwatch form, then the Huawei Watch GT Pro 2 is a suitable option. It has all the traits of a luxury watch, including materials such as titanium, ceramic and sapphire glass.
In addition to this, Huawei has some of the longest-lasting batteries on the market in the smartwatch segment, with stated 14-day uptime. In addition to this, it has quite a host of fitness tracking capabilities via the watch's interface, as well as additional elements via the Huawei Health app. This brings the total to over 100 different workouts. Additionally, it includes heart rate and VO2Max monitoring. I especially enjoy the progression feature, highlighting your health increases as well as suggested recovery time based on your current health status.
What other wearables would you recommend?