Spooky season is in full swing, and it's time to revel in the scary atmosphere as best as you can. From jump scares to unsettling mysteries, the co-op horror genre of video games has made an effort to evolve in the past few years. Right now, we've got some genuinely amazing titles that you can enjoy with your friends. A few of these are even free to play, making the deal even sweeter. So, if you've got a buddy who refuses to embrace the fright of Halloween, try out any of the games listed here! After all, these are the best co-op horror games that you can play with your friends.
RELATED: Review: EA Sports FC 24 Rebrands But Provides Nothing New
Inside the Backrooms
The Backrooms are nothing new to chronic online internet users. This meme has transcended itself and become a real anchor for people's fear of liminal spaces. A strange yellow hallway isn't something one might expect to be scary, but there's something unsettling about the eerie early 2000s look combined with a loud silence.
The game Inside the Backrooms captures this feeling perfectly, even as a co-op experience. There are six entities present in this game, and your objective is to escape from them. That's easier said than done, though, as the map is essentially an ever-changing puzzle that blocks your path, stops you from escaping and generally ruins any chance of an easy experience. Instead, you'll need to work together with your friends, try to stay close or run the risk of falling victim to some unspeakable horrors, making this a great co-op horror game to play with them.
This game perfectly encapsulates what made the meme so unsettling. It doesn't overtly rely on the entities but rather on the quiet anticipation of what lies beyond.
RELATED: Everyone Is Missing Out On This Incredible Sci-Fi Platformer On Xbox Game Pass
7 Days To Die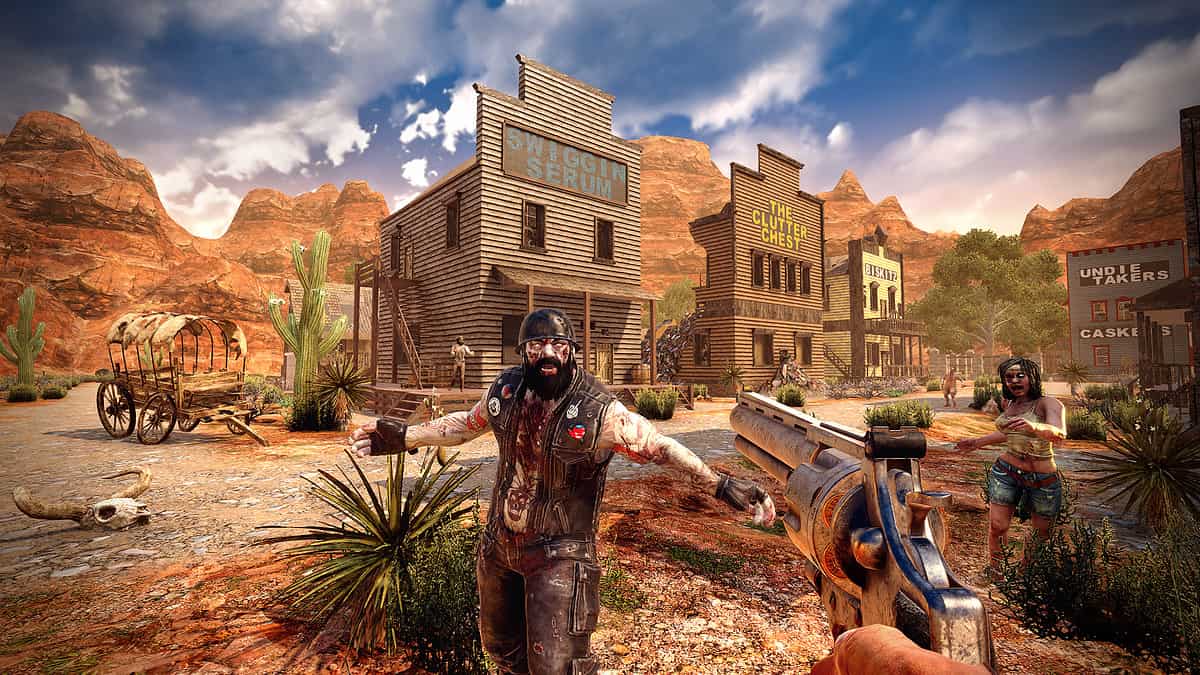 A horror game that harkens back to the glory days of the genre, 7 Days to Die is everything you expect when you think of a horror game experience, especially in a co-op setting. Here, you can have up to eight players in a single lobby, and the goal of the game is to build a base, set up your defences, gather supplies and prepare your weapons before dealing with a never-ending wave of undead coming for you on the seventh day.
This premise is exciting enough already, but the way it is implemented in the gameplay is absolutely phenomenal. 7 Days To Die is the type of game that will test the depths of your friendship and put your teamwork at the forefront of everything. It might not be the most visually appealing game, especially since it's from 2013, but that doesn't stop it from being a treasure for the survival/horror genre and one of the best co-op horror games to play with friends.
Phasmophobia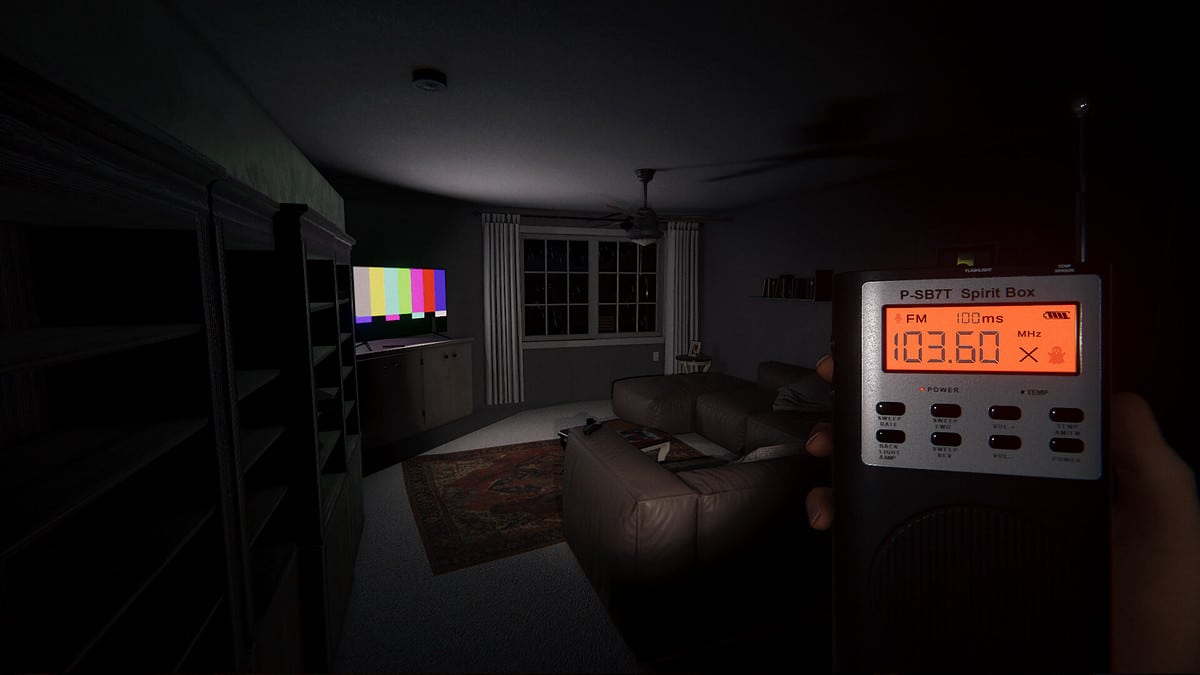 An amazing online game to play with friends, Phasmophobia has experienced some time under the sun with a huge wave of streamers playing it in 2021. Ever since then, it has only gotten better. Phasmophobia uses those horror stories we all heard as kids and transforms the main fears into mysterious creatures. In this game, you'll be teamed up with three of your friends as you play the role of ghost hunters. You'll need to gather clues and set up your station, find out what type of creature you're dealing with, and escape.
RELATED: The Nintendo Switch 2 Will Be Powerful Enough To Play PS5 & Xbox Series X Games
In Phasmophobia, ghosts come in all shapes and sizes, so you'll need to be careful with how you engage the creatures in each encounter. You might find some passive spirits that mean no harm, shades, mylings and other unique creatures. Worst of all, you don't want to encounter the demons that can spawn with the sole mission of hunting down players across the map.
If you're able to survive the night, you'll earn money and improve the equipment at your disposal. These upgrades will allow you to learn more about the creatures and even provide some helpful tips on how to deal with the most troublesome ones.
Dead By Daylight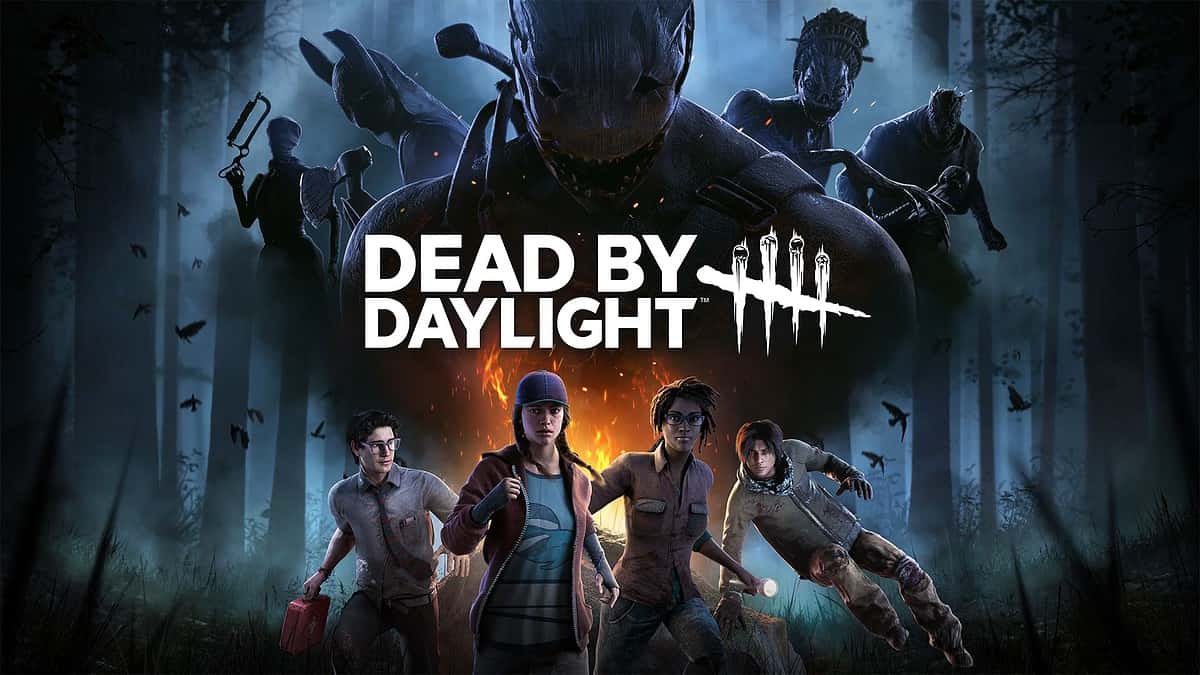 A true titan of the co-op horror genre, Dead By Daylight is the exact game you need if you're looking for that rush of excitement and fear. This game has made a name for itself thanks to the amazingly designed dynamic of killer vs survivors. In Dead By Daylight, you can choose to play as a killer, tasked with eliminating all the survivors before they can fulfil the conditions for their escape. The conditions in question? Fixing 5 gens and opening the gate to escape. Doing this is easier said than done. As a killer, you trade these opportunities for kills by being granted a more limited vision, slower movement speed, and less manoeuvrability compared to survivors.
RELATED: Assassin's Creed Mirage Review
On the flip side, survivors are faster than killers but are a lot weaker. As a survivor, your main objective should revolve around avoiding killers, saving your teammates and being as careful as possible while fixing the gen. If every other survivor is dead and you're left alone with the killer, your best bet is to find the hatch. The hatch is an escape route that only opens up once every other survivor is dead.
Dead By Daylight is a game that mixes the casual fun of co-op horror with deeper elements that players can master if they want to get better at the game, and is perfect for playing with friends.
Dying Light 2
Dying Light is perhaps one of the best survival horror games ever made. The parkour, mixed with amazing movement tools and weapons, is something that's hard to beat. Not many gamers have bad things to say about Dying Light. As the official second entry in the series, Dying Light 2 builds upon a lot of the things that made the first game great, and it adds some new flair to enhance it.
RELATED: Forza Motorsport (2023) Review
This game's co-op mode is a joy to have around. It enables players to jump into each other's games easily. Once you're in the same game as your friend, you can sink your teeth into the open world, engage in missions and try out some of the deadlier objectives that exist. The real charm of co-op Dying Light 2 is that the horror doesn't overwhelm you. It's a game that still has pockets of fun where you and your friends can engage in shenanigans and even challenge each other while killing zombies. After dark, throw all the fun out the window and prepare to survive at all costs.
Dead Island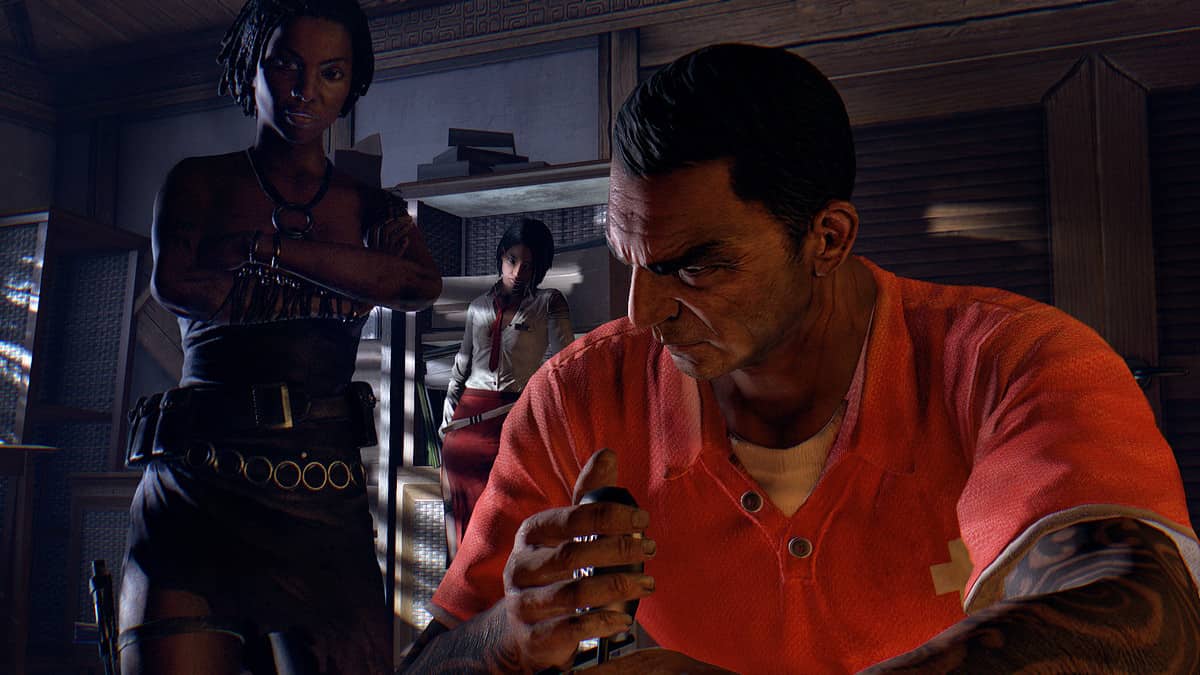 Made by the same developers behind Dying Light, Dead Island is a zombie game that follows the more conventional expectations from the horror genre. It follows a slow pace but sports this tense atmosphere that will eliminate every thought, similar to boredom, mainly because you'll be too busy fighting for your life.
In Dead Island, you'll face off against hordes of undead on an island. At the same time, you must do your best to survive and avoid spreading infection. Survivors are at play here, and you need to do your best to protect them from the swarming horde of zombies surrounding the area. If you're a fan of scary zombies and a more or less futile encounter, Dead Island should be right up your alley!
RELATED: Trianga's Project: Battle Splash 2.0 Review
Dead Island has a four-player option, making it an ideal game mode if you want to get your main group together for a session. Be warned, though, that the challenge is even tougher this way.
Hunt: Showdown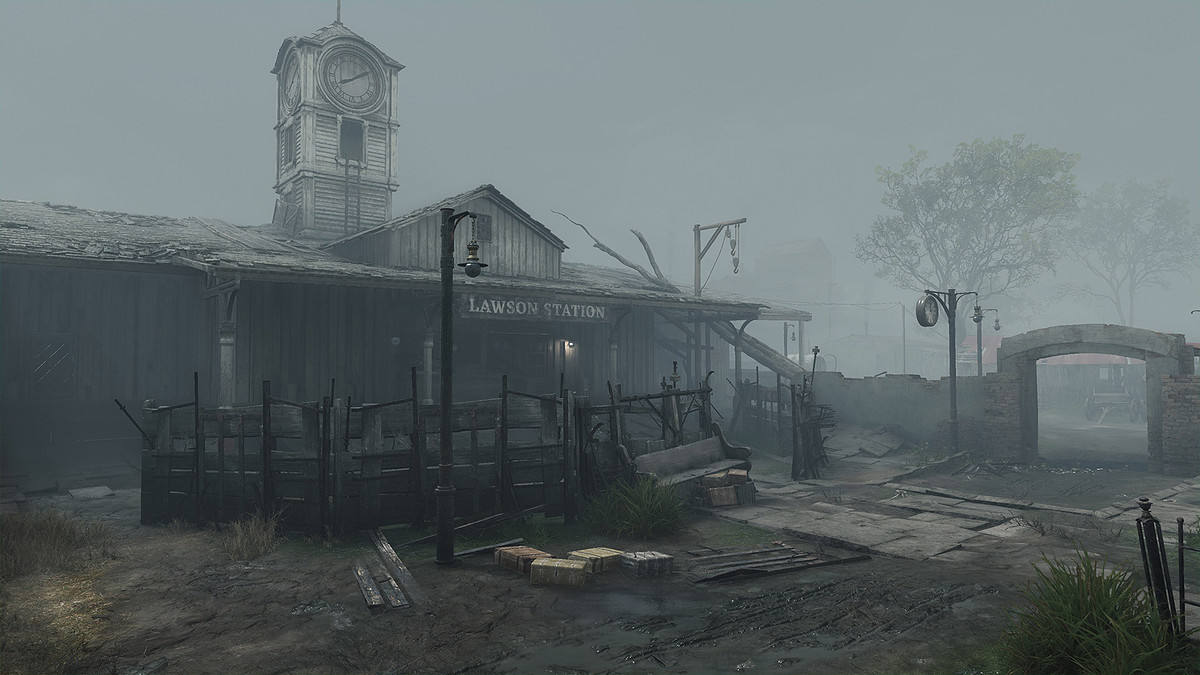 If you're looking for a co-op horror game that incorporates some hardcore FPS elements, Hunt: Showdown is exactly what you need. This is a game that takes itself seriously, so you have to go in with your reflexes sharpened and your instincts tuned to win. In this game, you're thrown into a supernatural world with your partner and tasked with finding and hunting down a creature. The twist is that there is another team of real players on the hunt for the same thing.
It's essentially a three-way battle, and if you find yourself caught up in a fight with the enemy players, you could lose it all. It's an extraction shooter game, so losing means forfeiting some of the amazing loot you've got stocked in your inventory. Are you willing to risk it all for the hunt?
RELATED: Another Crusade Review
The Forest
Stranded on a remote island after a plane crash, The Forest presents players with a premise that's both terrifying and interesting. In this game, you're paired up with your co-op partner against a group of mutated cannibals that are scattered across the island. The game sets you up with absolutely nothing at the start. To make your way through its challenges, you'll need to build an encampment for yourself and create weapons from basic resources like wood and stones. You'll also have to set up your defences as best as possible. Once it's nightfall, the gloves are off, and it's time to put your preparation to the test.
This game takes survival to a new level with how it manages to stay scary, even after multiple sessions spent playing it. You'll be fully immersed in the need for survival as the cannibals keep piling up and mowing down your defences as best as they can. The Forest is a great horror game to play on your own, but it is even better as a co-op horror game when played with friends.