One of the most prolific authors in history, Stephen King is always ready to deliver a spine-chilling new novel – a book that's almost always guaranteed to be turned into a film. Movies based on Stephen King's books are amongst some of the most well-received films, but, as we all know, they can't all be winners.
From highs to lows, we're taking a look at some of the best movies based on Stephen King's books – and some of them that should have remained as novels.
Worst – Maximum Overdrive (1986)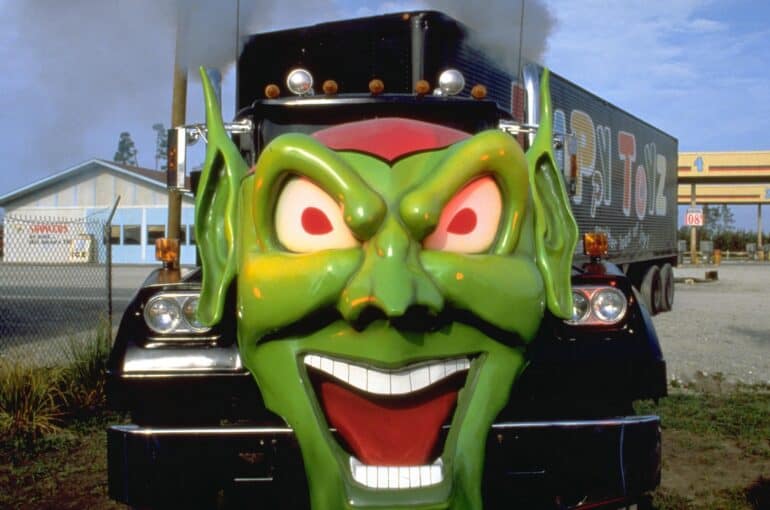 An eclectic mix of action and horror, 1986's Maximum Overdrive is one of the most divisive films based on King's works. For one, its campy action and over-the-top plot have earned it a following as a cult film. However, even seemingly intentional cheesy flicks are subject to critics, and professional ones weren't impressed by Maximum Overdrive.
The film follows a group of people trying to survive when machines suddenly come to life. Maximum Overdrive also holds the unique distinction of being the only movie directed by Stephen King, who has admitted to having been under the influence of cocaine when working on the film. Perhaps that explains the killer Green Goblin truck.
Best – The Shawshank Redemption (1994)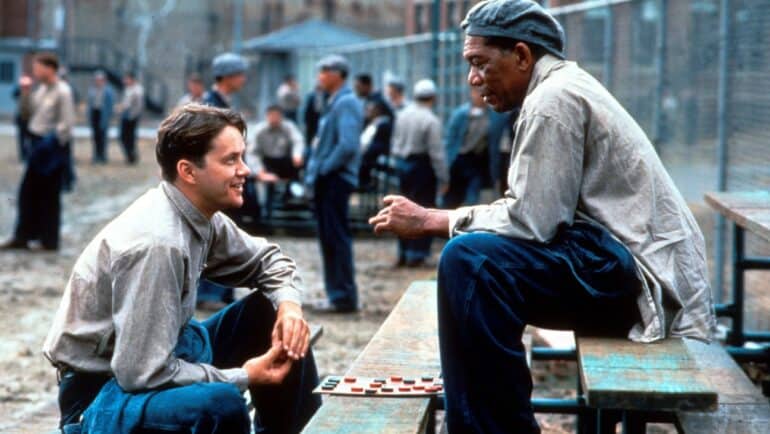 Surprisingly, not every Stephen King book has to do with a killer clown or some kind of primordial evil. Some of his very best novels are based on more human subjects – like the bond that two prisoners share when they serve time at the Shawshank prison. Starring Tim Robbins and Morgan Freeman and directed by Frank Darabont, The Shawshank Redemption tops many critics' lists of best films ever.
Not only was The Shawshank Redemption one of actor Morgan Freeman's favourite films of his career, but Stephen King also considers the movie to be one of the finest adaptations of one of his works to date.
Worst – Thinner (1996)
A slimy lawyer almost gets his comeuppance in 1996's Thinner, a movie featuring some of the most cliched horror tropes in Stephen King's library. While the flick is all over the place in terms of tone and rhythm, the source material is certainly not King's finest work, so we should cut the filmmakers some slack here.
Billy Halleck, an obese and amoral attorney, runs over a young Romani woman, killing her instantly. The woman's father puts a spell on Billy, causing him to lose weight rapidly. What follows is Billy's descent into madness, as he tries anything to stay alive, even when the curse is steadily eating him.
Best – Misery (1990)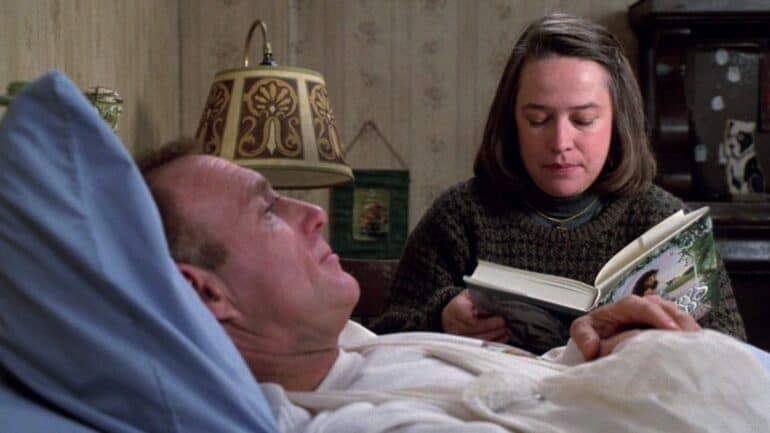 James Caan and Kathy Bates star in this disturbing tale of a crazed fan who holds her favourite author hostage in a secluded cabin. When Paul Sheldon, a renowned novelist, suffers a car accident, Annie Wilkes, one of his most loyal fans, nurtures him back to health. The problem is, she's not keen to let him go free until he fulfils her desire for a new and perfect book.
Misery encapsulates the perfect psychological thriller: Annie Wilkes is one of King's most iconic characters, and she doesn't need any kind of paranormal powers to instil fear in moviegoers. Bates played the role so well that it earned her an Academy Award for Best Actress in a Leading Role in 1991.
Worst – Graveyard Shift (1990)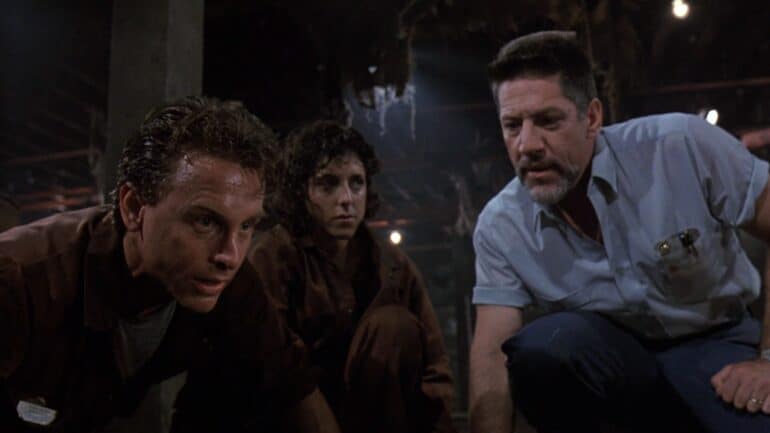 Rats everywhere. That's pretty much the perfect summary for Graveyard Shift, based on one of King's short stories. An old textile mill is besieged by the little rodents – and to make things worse, some freak accidents keep happening at the place. Behind it all lies a giant super rat with bat-like abilities. Yeah, this also wasn't one of King's finest.
Shot on a low budget and done fairly quickly, King loathed the film, calling it a "quick exploitation picture."
Best – The Dead Zone (1983)
After waking up from a coma, Johnny Smith (that's his name in the book, too) realizes that he has psychic abilities. However, what might seem like a blessing quickly turns into a curse, as Smith is forced to take some dramatic decisions that could save the lives of millions of people.
The Dead Zone is the first Stephen King movie set on Castle Rock, a recurring town in some of the author's books.
Worst – Cell (2016)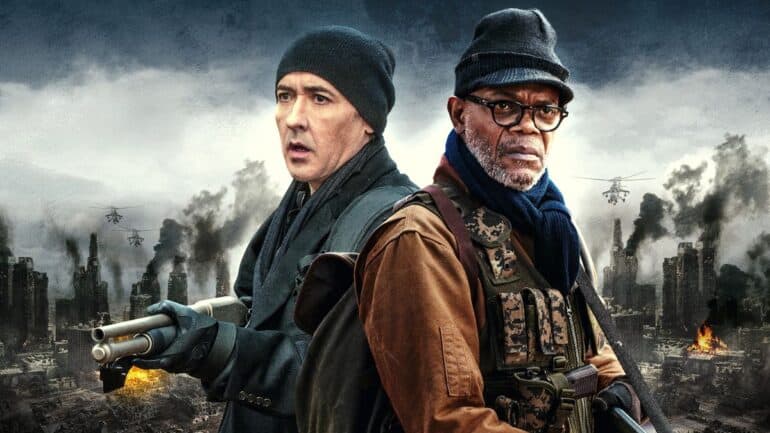 Released ten years after the novel of the same name, 2016's Cell is a dull thriller that lacks any real sense of suspense and with a story so bland that it never had any chance of standing as one of King's best. Starring Michael Cusack and Samuel L. Jackson, the film was bombarded by critics and moviegoers alike upon its release.
The plot follows an artist that travels a post-apocalyptic New England looking for his son after a cell phone signal caused the entire town to collapse.
Best – Stand By Me (1986)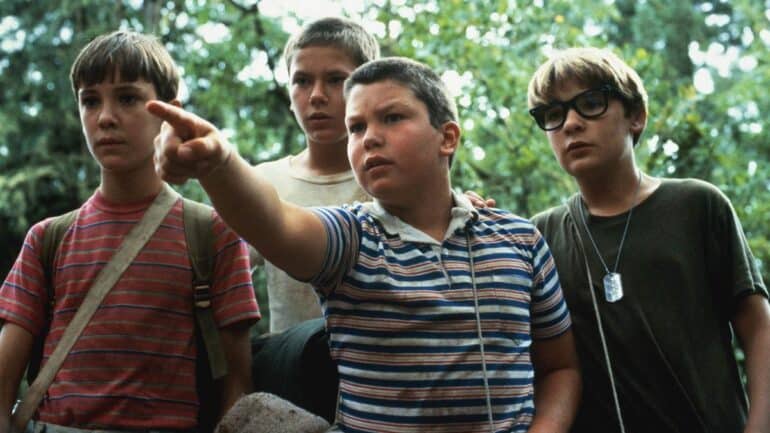 As we mentioned earlier, not every Stephen King is a horror thriller. Stand By Me, for example, is a drama about a group of friends on a trip that changes them forever. A captivating tale of friendship and growing up, this movie is one of King's most fondly remembered film adaptations: one he considers to be amongst his favourites.
The film stars a collection of young actors that would grow up to become renowned Hollywood celebrities, like Kiefer Sutherland and Corey Feldman. However, Stand By Me also features some powerful scenes by River Phoenix, the older brother of Joaquin Phoenix, who sadly passed away in 1993.
Worst – Lawnmower Man 2: Beyond Cyberspace (1996)
The first The Lawnmower Man, film released in 1992, was a critical and commercial failure – in fact, Stephen King sued to have his name removed from the film's title. Seemingly against all common sense, a sequel was released in 1996, featuring an even worse plot and some of the cheesiest mid-90s technical jargon you can dream of.
While the first film saw a simple man becoming a killing machine with dreams of technological immortality, the sequel goes one step further into the wild new world of virtual reality. Since the film ignores most of the contents of the first Lawnmower Man – and absolutely everything from King's novel – you can easily watch this film as a standalone experience. If you dare.
Best – Carrie (1976)
Directed by Brian De Palma and released in 1976, Carrie was the first film adaptation of one of King's books, and in many regards, it's also one of his finest. The story follows young Carrie, a girl who goes through the woes of growing up in an abusive household and a horrible high school, only that she has supernatural powers that she uses to enact revenge on those who wronged her.
Carrie was John Travolta's first major acting role, and it also skyrocketed Sissy Spacek's career. Despite some gruesome moments scattered throughout the film, some actors weren't all that sold on Carrie being a horror film. In fact, some of them thought that the movie was going to be a somewhat dark comedy – until they saw the completed film. Carrie's descent into madness and the utter chaos of the final sequence is enough to call this one the best Stephen King movie adaptation in cinema history.
What do you think? What are the best and worst Stephen King movies?