Horror fans prepare: a chilling new movie is coming, where the beloved Teletubbies are transformed into something truly nightmarish.
RELATED: Blood And Honey: Winnie the Pooh Gets A Horror Movie
Everyone was shocked when Winnie the Pooh: Blood and Honey, a horror remake of the beloved children's tale, was unexpectedly good. Besides, the movie kind of ruins any and all childhood love that we had for the characters and reaffirms what our forgotten teddy bears from childhood might do to us in our sleep after being abandoned… it's a pretty fun movie. But, unfortunately, it looks like no childhood memories are safe from the director. He wants to ruin some more fairy tales, starting with a Teletubbies horror movie.
Scary Teletubbies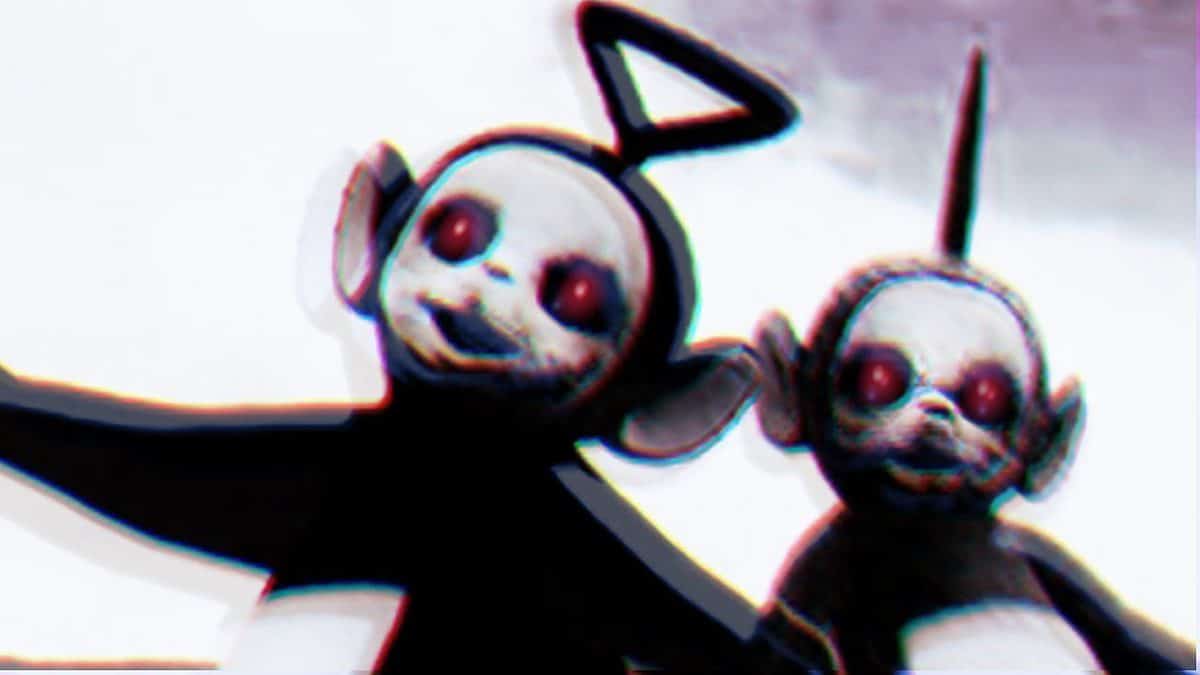 Everyone has seen the scary edits of Teletubbies by now, which turns some of the cute characters from our childhood into aliens, cultists, and other dark alternatives of the story. Still, I can't imagine what director Rhys Frake-Waterfield has in mind for making it even more disturbing. During an interview with Collider, he shared that many more childhood favourites would be at risk if he could have his dreams realised.
Along with a Teletubbies horror movie, his future plans include Teenage Mutant Ninja Turtles — because the idea of the characters is just a little too easy to turn into a horror story. "I've really been excited by Teenage Mutant Ninja Turtles lately because I think the story has a very kind of horrifying undertone anyway because it's these half-human, half-turtles who live in the sewer who have a rat king who they follow, and they come out of the sewer with weapons," he said laughing.
He shared that the story just kind of "starts to link together" in his mind, and the type of story that he would like to tell, with the TMNT gang cutting up people in an alleyway and feeding them to their rat king "on pizza or something". Copyright law is the only thing stopping him from turning childhood favourites like Teletubbies and TMNT into horror movies.
RELATED: 11 80s Actors Who Just Disappeared
Winnie the Pooh: Blood and Honey
If the first movie is anything to go off of, the other movies that Rhys Frake-Waterfield is cooking up will be "absurdly entertaining", and everyone thinks they are so bad that they are amazing. On the other hand, critics believe that the first movie is so good that it has the potential to be the next cult classic for horror movies. So if anyone loves seeing these adorable characters from their childhood going on a murderous rampage, this is the movie for you.
Although copyright might be getting in the way of other horror movies being realised (I can't decide if this is a good thing or not…what do you think?), luckily this isn't stopping Frake-Waterfield. Since the characters from Winnie the Pooh entered the public domain, he was able to make the first film. It seems he is hard at work on a sequel after the seeming success of Winnie the Pooh: Blood and Honey.
There have also been some rumours that he is working on a horror adaptation of Peter pan, which has tentatively been dubbed Neverland Nightmare. With everything we have seen before and the potential for horror with the concept of the Lost Boys, I can't wait to see what he makes of this one.
RELATED: Miss Piggy Cancelled: More Drama From Cancel Culture
Tell us, do you want a Teletubbies horror movie?