Following the news that Ster-Kinekor will be opening its doors to moviegoers next week, rival cinema chain Nu Metro has announced that they will be open for business at the end of next week, 28 August 2020, too. This includes premium cinema experiences like 4DX, Xtreme, and the luxurious VIP theatres.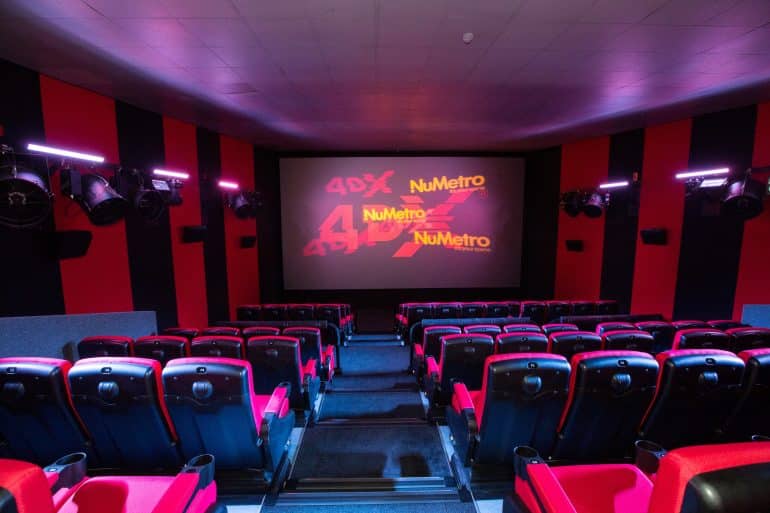 "Nu Metro is very excited to go BIG again with the magic of the movies. Nothing can ever replace the cinematic experience of enjoying movies in the way they were meant to be seen. Our commitment and responsibility towards customers have never been stronger as we face this 'new normal' together. Public's safety, as well as the safety and health of our team members, is our highest priority. Nu Metro has been anxiously anticipating this moment to reopen our doors to movie fans once again, as part of a coordinated industry effort to restart this business we love to call showbiz. See you at the movies!" said Chantelle Burrows, Nu Metro Cinemas: Marketing & Content Executive.
While not all the cinemas will be opening next week, the cinema chain plans to open the remaining cinemas shortly.
One of Nu Metro's flagship cinema complexes at Cape Town's V&A, however, won't be opening at all and has now closed down permanently. Those hoping to enjoy 4DX movies will need to be a little patient as the interactive cinema feature will be moving to Canal Walk soon.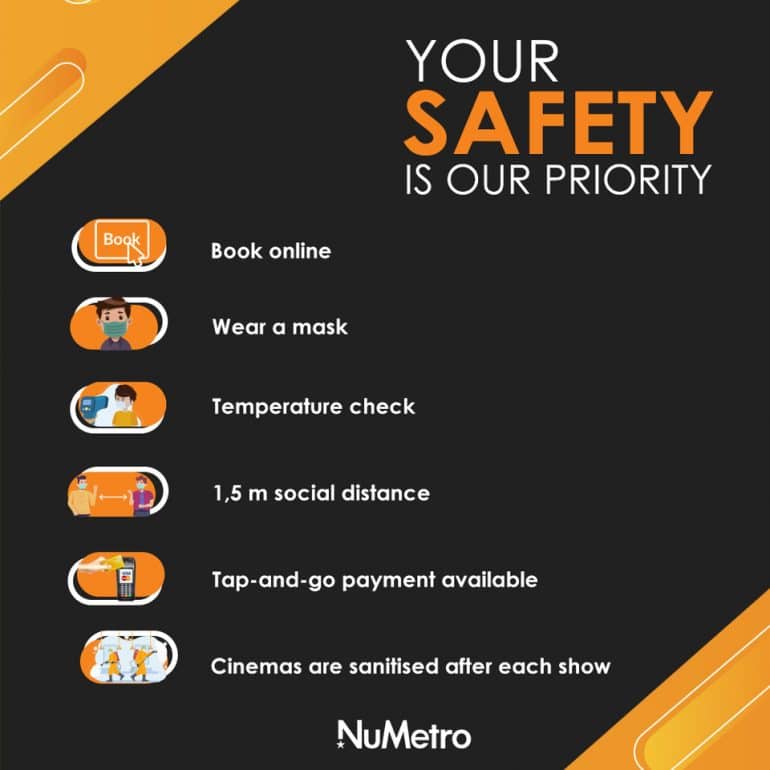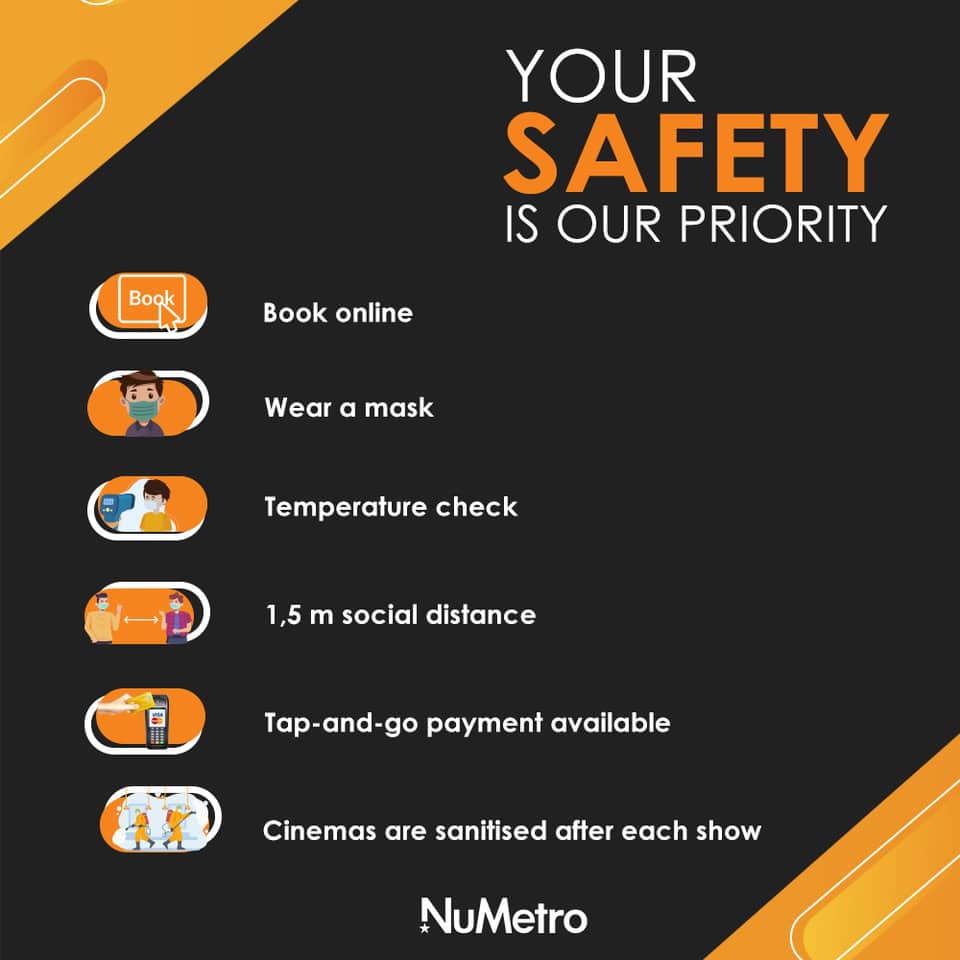 Like Ster-Kinekor, Nu Metro's has put a number of regulations in place to ensure the health and safety of customers and staff. This includes limited showtimes per day and the scheduling of films will be planned in such a way to ensure adherence to the current nationwide 10PM curfew.
Also, like Ster-Kinekor, moviegoers will be required to wear a mask at all times but can be taken off while eating or drinking. The cinemas will be sanitised after each screening and the necessary social distancing seating implemented. Popcorn seasoning shakers and dispensers have been replaced by sealed, disposable sachets.
One of the only differences between the two, in fact, is that Nu Metro will be doing temperature checks on all customers at the entrance.
Again, like their rival cinema chain, Nu Metro will relaunch with director Christopher Nolan's much-anticipated TENET. Those looking for a good alternative to the IMAX, will be more than pleased with Nu Metro's Xtreme offer. Not only is the picture quality superior, but the audio quality is revolutionary too.
Since both cinemas are now open, will you be watching Tenet at Nu Metro or Ster-Kinekor?