Marshal BraveStarr, the Native American superhero from New Texas in the 23rd century is a beloved '80s cartoon character and toy figurine. He was developed by Filmation, producers of animation and live action programmes for television and toy makers Mattel. BraveStarr had one season which aired on television from September 1987 to February 1988. The same year the series ended seeing the demise of Filmation as well. Despite the company's previous success with He-Man, BraveStarr never reached the same level of popularity.
Fans of the cartoon series have been calling for a reboot of BraveStarr for years. Whether as a new animated feature or a live-action film. Fans are mystified as to why the series has been forgotten, especially as the recent '80s nostalgia wave sees many other cartoons, series and films from the era given new life on the screen. He-Man, for example, will be resurrected by director Kevin Smith as an anime series for Netflix. Sony will adapt a live-action He-Man film slated for 2021 with Noah Centineo from Netflix's To All the Boys I've Loved Before starring as the hero.
While BraveStarr was not as successful as He-Man and the Masters of the Universe it has enjoyed a cult following and is ideal material for film and animated studios. Diversity is all the rage now and a Native American hero in the lead should be a producer's dream. The original cartoon's steampunk, sci-fi cowboy aesthetic was amazing and one of the strong suits of the show, something which film-makers could explore and dazzle viewers with.
If studios feel BraveStarr is too risky due to lack of popularity perhaps teaming him with He-Man in an animated feature could boost the character's profile. If Netflix's animated He-Man, titled Masters of the Universe: Revelation, does well perhaps a second season could feature Marshal BraveStarr and his New Texas cohorts. Licensing or film rights should not be a problem. DreamWorks, famous for the Shrek films, owns rights for He-Man and BraveStarr.
Such a scenario seems inconceivable but could kick-start an Avengers type ensemble where He-Man and his fellow Eternian heroes like Battle Cat and Man-At-Arms team with BraveStarr, Thirty-Thirty, J.B., etc.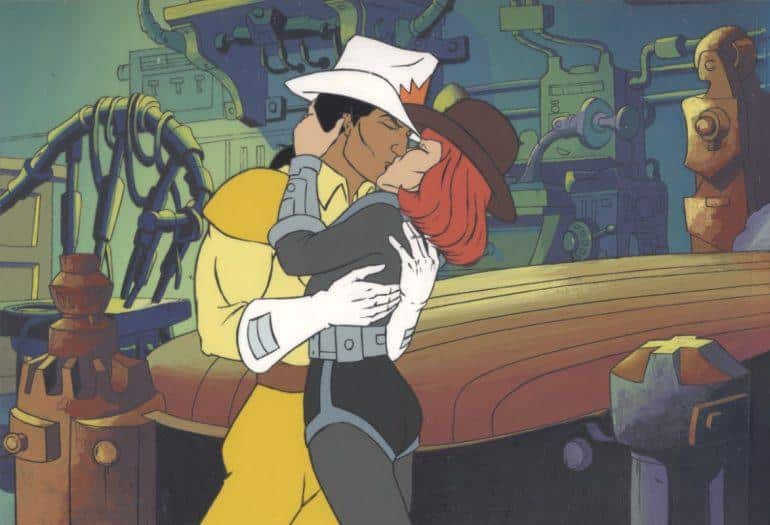 While an animated feature is easier to produce, what fans really dream for is BraveStarr's debut in a live-action film. The chances of ever seeing a film are slim but BraveStarr aficionados can hope at least. Dwayne 'The Rock' Johnson is often suggested as BraveStarr, but Taylor Lautner could also be a possible choice. Taylor has the look and physique to portray BraveStarr and more importantly the 'minority' credentials as well. Lautner is part Native American, and played Jacob Black, a Native American character in the Twilight film series.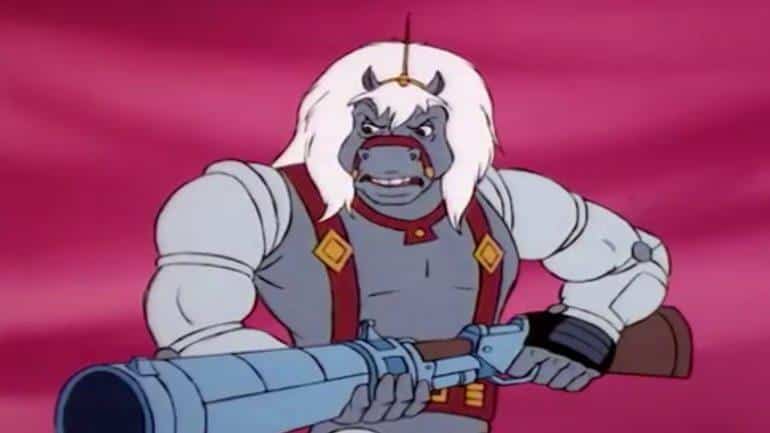 In a sane world Lautner could resurrect his career if he starred in a killer BraveStarr film. If an animated reboot ever happens and succeeds it could be the launchpad for the film. The '80s nostalgia wave is at its height and could soon dissipate. If ever we had a window of opportunity to produce a BraveStarr cartoon and film the time is definitely now. We can only hope that someone at DreamWorks sees the value of the character and brings him back to the screen soon.