As Disney+ continues to expand its reach, there is a plan to roll out more content created by talent from across the globe. Africa has stepped forward with Kizazi Moto: Generation Fire – a 10-episode sci-fi anthology animated series showcasing the best of the continent's storytelling and animation talent. Executive produced by Peter Ramsey of Spider-Man: Into the Spider-Verse fame and produced by Triggerfish, this is an ambitious show that is a melting point between Africa and technology.
RELATED: Sorcerer Supreme Wong Disney+ Marvel TV Series Could Lead Phase 6
From technologically enhanced herders to alien race drivers and cosmic spirits, Kizazi Moto: Generation Fire weaves in and out of the fantasy and science fiction genres. Each short has its own theme and unique narrative that wraps up in under 15 minutes, providing bite-sized episodes that can be binged in a single sitting. What's particularly impressive is how there seems to be a common golden thread throughout each tale, even if they are different stories at the end of the day. According to the talent, this happened almost serendipitously as they each worked independently from each other.
Much like with any anthology series, there are always episodes that are stronger than others – and the same holds true in Kizazi Moto: Generation Fire. Look, there are no terrible episodes here – in fact, they are all rather good – but the three standouts are "Mkhuzi: The Spirit Racer," "Hatima," and " You Give me Heart."
RELATED: Star Wars: The Force Unleashed Should Become A Disney+ TV Series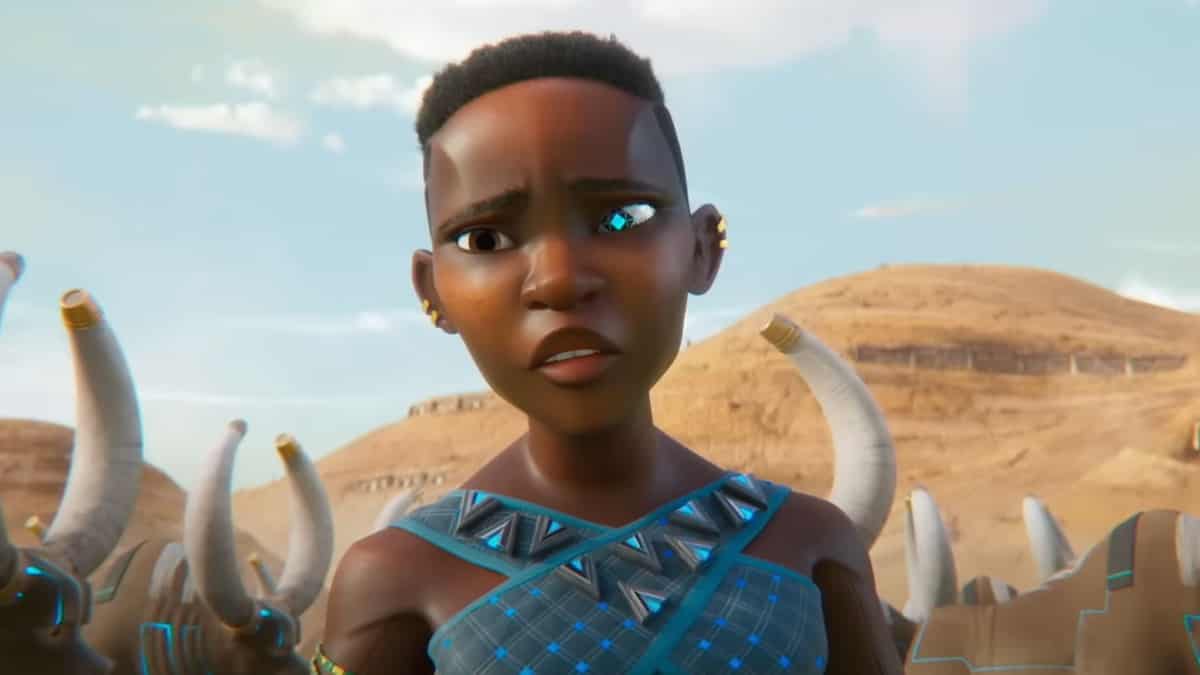 The frenetic and explosive "Mkhuzi: The Spirit Racer," which is directed by Simangaliso 'Panda' Sibaya and Malcom Wope, boasts a strong anime influence, and features a pulsating alien-inspired race throughout the streets of Soweto. Directed by Terence Maluleke and Isaac Mogajane, "Hatima" is a lush aquatic fantasy showcasing the two opposing worlds – think something akin to the premise of Aquaman but with more powerful and relatable themes about tribalism. While "You Give me Heart," which is directed by Lesego Vorster, feels like a family friendly episode of Black Mirror that looks at society's obsession with social media and the delusions of grandeur it causes.
Considering Ramsey's pedigree, it's clear no shortcuts were taken in identifying the right talent and stories for the anthology. The show embraces the diversity of the continent and the multitude of cultures and their own unique stories, proving once and for all how Africa is far more than how it's often presented in Hollywood productions. Kizazi Moto: Generation Fire serves as a wonderful showcase of potential – not just of the talent behind the series but also of Africa itself as a creative powerhouse.
RELATED: Why the Best Star Wars Stories Aren't Found in the Films or Disney+ Shows
With an abundance of sci-fi and fantasy shows all feeling extremely similar lately, Kizazi Moto: Generation Fire is a breath of fresh air that's desperately needed on streaming platforms. These are new, artistic stories that push the boundaries of the genre. Even more exciting is how each of these shorts holds the potential to be fleshed out into its own independent show. Don't be surprised to fall in love with many of these shorts and want to see more of these characters and worlds in the future.
Kizazi Moto: Generation Fire drops on Disney+ on 5 July.