In a race against the clock, the Justice League traverses time and space, searching for particles from the Totality to stop Lex Luthor and Perpetua in their maniacal scheme to turn the Multiverse to the dark side.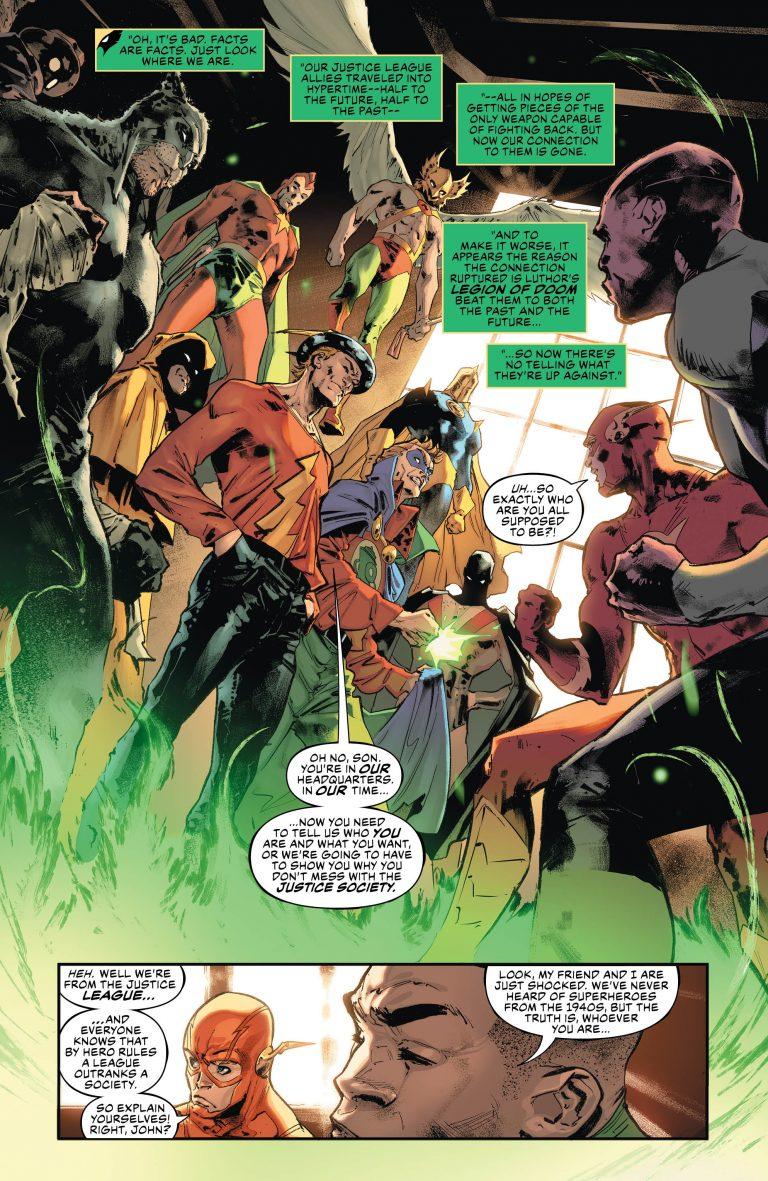 Time travelling…journeys to the edge of the multiverse… what could go wrong? Everything can go wrong and it does.
This issue is another reminder of how immense the scope and scale of Justice/Doom War is. The Endgame time heist narrative has a gripping forward motion with suspense building on each page. The odds are stacked against the League and the chances of success are slim.
Kudos to Snyder and Tynion for creating a feeling of anxiety that truly makes you concerned for everyone's fate. There are moments of tension that jump off the page. While this is the case most of the time there comes a point where the dense dialogue breaks this tension and reading becomes a chore.
The story oozes lore and mythology. The writers are obviously aware that plenty of dialogue is needed to define this beast of a story and keep it together coherently. So, while the word-heavy pages can disengage the reader, the suspense it creates, and the fascinating plotlines help you digest all that unfolds.
The dialogue between Flash, Green Lantern and the members of the Justice Society of America is pure gold; filled with self-aware, metanarratives, it's off the charts. Fascinating, crisscrossing questions between the time-displaced heroes and their progenitors give these scenes an edge.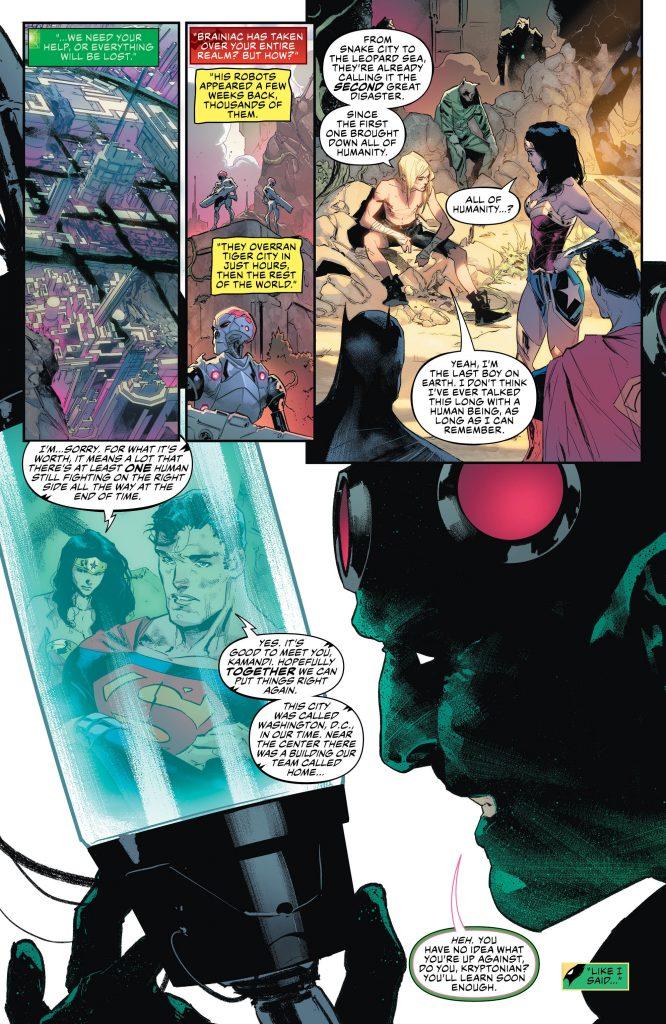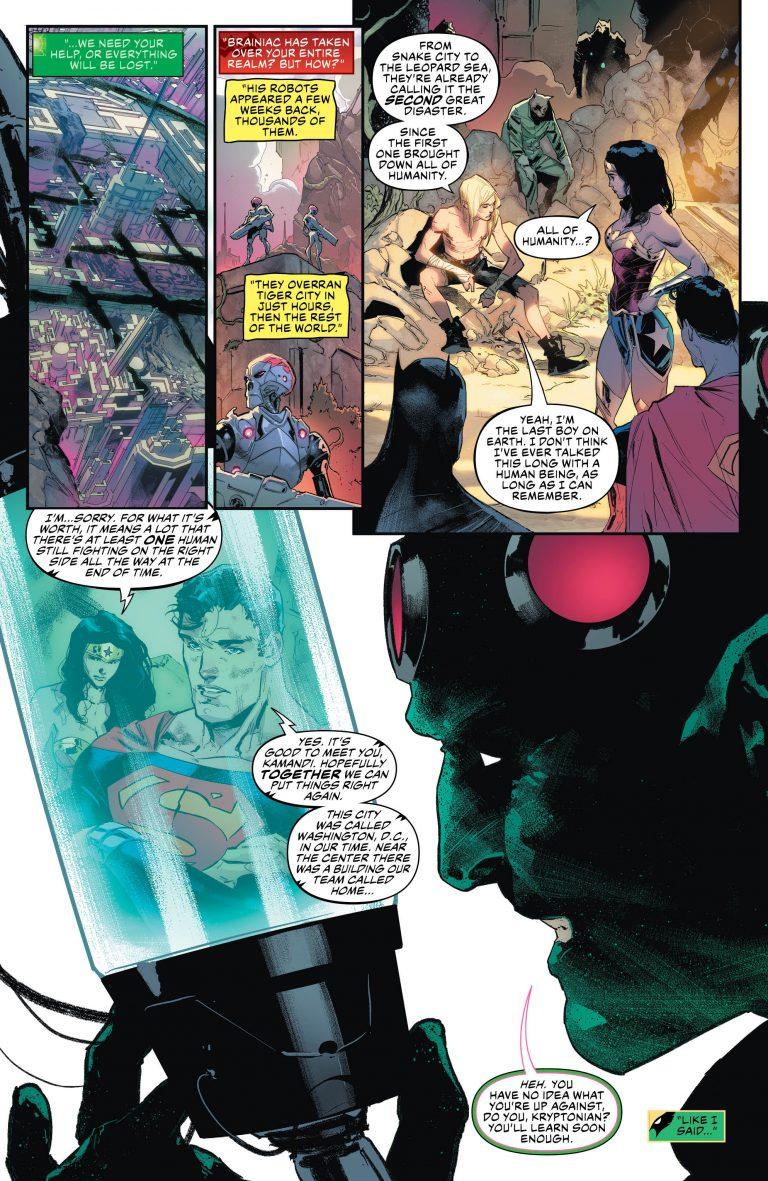 Jimenez and Sanchez's artwork deserves high praise once more. Jimenez's panels are often dense, with jagged extreme viewpoints creating unease and a sense of doom, while conveying all the dramatic points of the story with great impact. Together with Sanchez's rich, mesmerising colours, you could look forever at these pages.
The Review
Justice League #31: Justice/Doom War Part II
Though it is a bit wordy, I would say part two is better than part one.