David Cage has stated that he doesn't intend to make Heavy Rain 2. But should he?
While it stumbled in its early years, Sony's PlayStation 3 ended its lifespan with some absolutely impressive exclusives in its library. When it comes to visionary game developers, people usually think of two names: Hideo Kojima and David Cage. Along with his company, Quantic Dream, Cage has worked on some of the most narratively immersive games we've ever seen.
One such game is 2010's Heavy Rain. This interactive drama adventure was equal parts video game and film, and it let players play games in a way that wasn't really seen before. The lack of game over screens and branching narrative spearheaded a new era of interactive drama games at Sony, with other titles like The Walking Dead and Life is Strange being the clearest examples of this trend.
However, the success of Heavy Rain wasn't enough to earn the game a proper sequel, with the closest thing to it being 2013's Beyond: Two Souls. That said, we think it's high time we got a sequel to this gem of a game, especially now that it is no longer a PS3 exclusive.
It's time for Heavy Rain 2.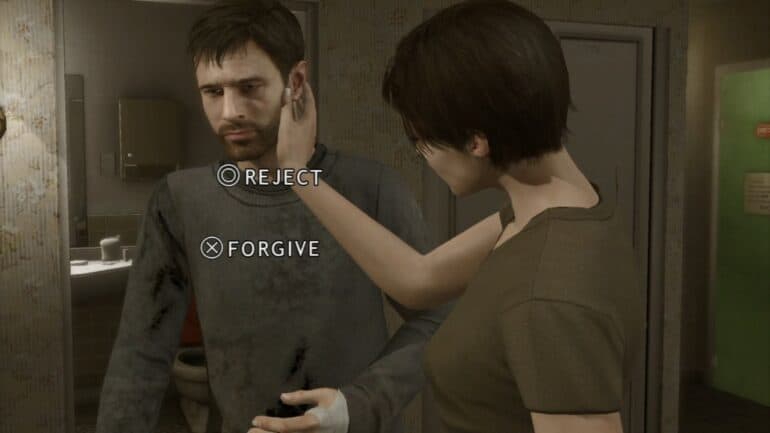 Legacy of the Origami Killer
From this point on, we'll discuss some spoilers regarding Heavy Rain and the Origami Killer.
In the early stages of Heavy Rain's development, things were supposed to be much more different when it comes to the game's villain, the Origami Killer. Veteran players know that the plot twist at the end of the game barely makes any sense, as they know precisely what every character is thinking at all times. It just makes no sense for Scott Shelby to be the killer.
The original plan was for the identity of the Origami Killer to be determined by the player's choices, which is why Ethan Mars has those blackouts at the beginning of the game that suddenly gets swept under the rug.
Heavy Rain 2 could properly expand on the mythos behind the Origami Killer. A new cast would also allow Cage the freedom to explore more possibilities, like a copycat killer, or to finally implement the multiple killers that were promised before Heavy Rain's release.
A Look into the Future
Surprisingly, we do not know what happens in the world of Heavy Rain after the game's ending. While there were some short DLCs starring some of the game's protagonists, they are prequel stories. Whatever happened to Ethan, his son Shaun, Agent Norman, and Madison?
Depending on which ending players get, some characters might not make it out alive, which also means that going with a completely new set of characters might be the best decision for a sequel.
Another aspect that makes Heavy Rain one of the best Quantic Dreams to get a sequel is that it's one of the few that doesn't use any real-life film actors. Beyond: Two Souls had Ellen Page and Willem Dafoe starring, and Detroit: Become Human had veteran actor Lance Henriksen.
This would mean that a sequel wouldn't need to renegotiate any contract with an actor, which gives the studio more liberty to cast whoever they want in the leading roles. Considering the positive response that Kojima got casting big-name actors in Death Stranding, it wouldn't be too surprising to see Heavy Rain 2 becoming a star-studded affair.
Cage has confessed he has no plans for Heavy Rain 2, but fans have been quite vocal about their love for the game. Perhaps now that the PlayStation 5 is revolutionising the gaming landscape, we might get a proper sequel to one of the best games David Cage has ever made.
What do you think? Should there be a Heavy Rain 2?