Real Steel (2011) was released over a decade ago and is still one of many people's guilty pleasures. Directed by Shawn Levy and starring Hugh Jackman as Charlie Kenton and Dakota Goyo as Max Kenton, the film has amassed a large fanbase since its release. There has been talk about a sequel film being produced, but no confirmation has been made. Although recently, and much to the delight of fans, Shawn Levy confirmed that Disney+ would be filming a Real Steel TV series which has fans speculating across the internet. However, there has not been much further information on who will be starring in the show or what the narrative for the show will be. This has led to fans drawing their own conclusions as they speculate on what Levy has in store for them.
RELATED: Real Steel 2: Hugh Jackman Sequel Still Has A Fighting Chance
As there is no confirmation on where the show will be taking audiences, it is only natural that fans would start speculating to fill in the blanks on what the Real Steel TV series will be about. For example, will Hugh Jackman reprise his role as Charlie? Will the storyline focus on Atom or a different robot entirely? If you are interested in what fans have come up with to fill in the blanks, read ahead.
The Hugh Jackman Sequel Still Has A Fighting Chance
A Quick Recap On What The Film Is About
The film puts a new spin on classic boxing films and is often praised for this. It follows the story of Charlie Kenton (played by Hugh Jackman), a prized fighter who must give up his career and chance at winning a title when robots take over the boxing scene. Now he works as a promoter for low-end robots and barely earns enough money to participate in fights. One night after his robot, Ambush is destroyed by a bull, he gets into a fight with another much wealthier promoter as he bet money he did not have.
He hits rock bottom after this and is then called to a hearing following the death of his ex-girlfriend regarding the future of his estranged son, Max (played by Dakota Goyo). Initially, Max is set to live with his wealthy aunt and uncle, but Charlie only agrees to give them full custody after they pay him $100000. After settling into a gym owned by a friend, Charlie purchases a robot that is destroyed in a fight he participates in that night. It is here where Max discovers Atom, a sparring robot with a rare shadow function which allows it to mimic its handler's and/or opponent's movements.
This sets up the narrative wherein Charlie and Max work to repair Atom and further build up their father-son relationship. Atom proves to be quite valuable and able-bodied in the ring and proves victorious in his first fight. The film's final battle had fans on the edge of their seats as Atom took on Zeus but ultimately lost the match. However, the sheer resilience and perseverance shown throughout by Atom earn the respect of everyone, labelling him as the 'People's Champion'.
RELATED: Van Helsing 2: Hugh Jackman's Vampire Hunter Should Get A Sequel
So Where Would the Show Go From Here?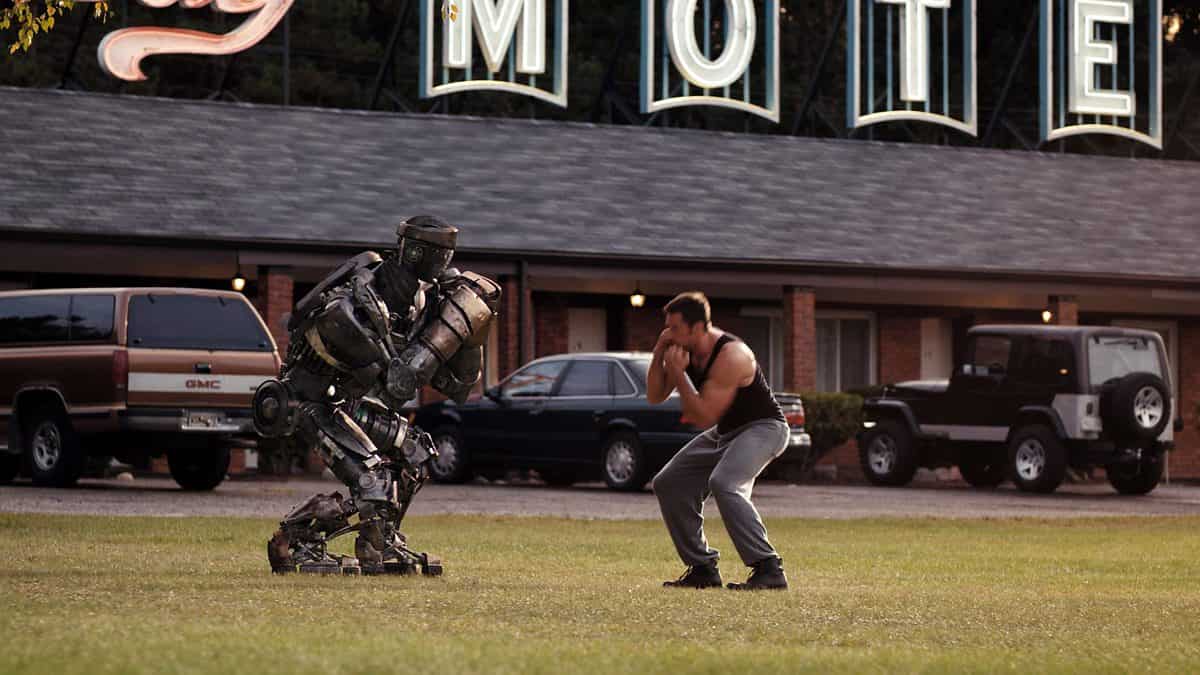 The film introduces an exciting world set in 2020, with robots replacing humans in the boxing industry. Naturally, a lot can be done with this lore within the Real Steel TV series. For example, are robots only set to box or are there other sports where robots have taken over? Will this be addressed in the series? These are good questions to ask. And most importantly, who will the storyline be following?
Fans have speculated whether Hugh Jackman will reprise his role as Charlie Kenton. And this is a plausible theory as Jackman has given positive confirmation on participating if a sequel to the film were ever to happen. And not to mention the fact that a Real Steel TV series has a lot more runtime to allow Charlie and Max's relationship to be further fleshed out. Not only that, but it would let fans see more of Atom and possibly see him reign victorious in a similar-style match.
Another interesting theory is that the story would focus on an older version of Max, set even further in the future. This would make for another exciting narrative as the Real Steel TV series could then act as a means to see the kid mature into a man and how his relationship with Charlie turned out. Shawn Levy confirmed that the show would be a film continuation, not a sequel. So, there is a very good chance that fans will be able to see more of the original characters back in action.
Max may take over Charlie's role as a promoter and have Atom participate in bigger fights with more on the line. Perhaps with the story set this far into the future, Atom has become a rarity amongst boxing robots, and some people want to take hold of him or steal him for their own uses. And many fans are hoping that regardless of where the story may take them, Jackman, at the very least, makes a guest appearance on the show.
What Does Shawn Levy Have To Say About The Real Steel TV Series?
Shawn Levy has confirmed that the show is currently being actively developed. However, he made it clear that he wants to stay true to the story being told within the original film. Ideas for the plot are currently being pitched to him, and he likes them but promises fans that he would make no show rather than produce a bad one. In an interview with Collider, he said:
"I'd rather make no show than the wrong show. And I finally heard a take that takes the lore of the movie and does some really exciting things with it. I'm finally getting really excited about where we're headed."
He further confirmed that he had found a writer for the series, but he will not reveal any further detail, not even the writer's name. And while this can be somewhat scary as it could lead to people's favourite film being ruined, it also opens the door to opportunity. While Real Steel (2011) was not a masterpiece and had its flaws, it was a great film. A film that was directed by Shawn Levy, who will also be directing the series, so fans should not worry too much.
RELATED: Why Netflix's Pinocchio is Way Better Than Disney's
Are you excited about the upcoming Real Steel TV series?