Ster-Kinekor recently held an event to celebrate the opening of one of its flagship sites at the V&A Waterfront in Cape Town. To mark the occasion, they hosted a pre-screening of the new Baz Luhrmann movie, Elvis. The evening's festivities were graced by some of the city's loveliest and, after snacking on some of the tasty goodies served by the friendly staff on hand, we headed off to the different theatres allocated to us.
It would be absurd to talk about how difficult it is to write a review about a movie about Elvis. I say this because I can't even begin to imagine how incredibly challenging it must have been to try and squeeze the life of a huge life like Elvis into a couple of hours. When the lights dimmed and the opening titles faded out, it became incredibly clear that Baz was going to make a movie Baz's way.
Elvis is a very stylized movie in terms of its shooting style, editing and graphics, much like Luhrmann's work in Moulin Rouge and The Great Gatsby. It's frenetic and sometimes dizzying, for better or worse. At times, this perceived craziness worked well as a creative choice; at other times, especially near the end, it felt like an obvious device to compress and advance the story. Whatever the case, it made for a fun and exhilarating film.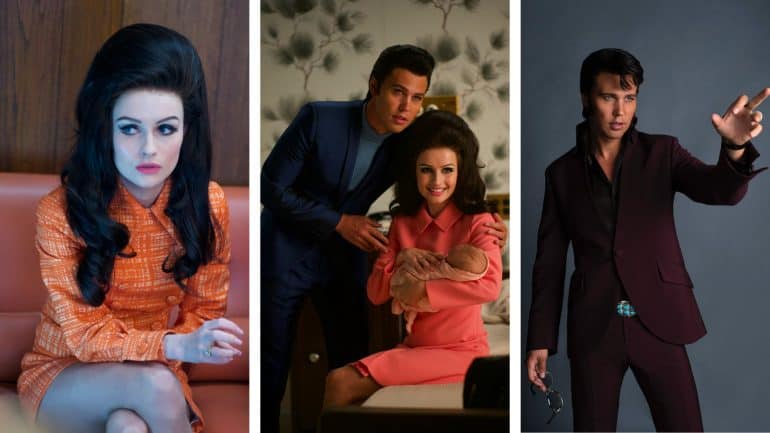 The thing most people will likely be concerned about, though, is the question of Austin Butler and his portrayal of the King. In short, he did a remarkable job and I feel confident to say many Elvis fans will approve (emphasis here on 'many' as opposed to 'all'). From a styling point of view, I have to say that there were scenes where Butler looked a lot like Elvis, yet in others, he just looked like Austin. Those inconsistencies aside, there is no shade to be thrown on Butler's actual performance.
The story of Elvis is told within the context of the complex relationship between Elvis Presley and his manager, Colonel Parker. Parker, played by an always stellar Tom Hanks, tells the story as a sort of all-knowing narrator-villain. It's another interesting creative choice and, I think, a good one, but it won't be loved by all.
Perhaps my favourite aspect of the movie had nothing to do with what I saw but, rather, what I heard. Without going too deep into musical lingo, I really enjoyed how Elvis's voice was used subtly within the soundscape of the movie, with some of his more famous music being used to capture key emotions and move the story forward. It adds a beautiful layer to the film, allowing heavy moments to really carry their weight, especially when we needed a lifesaving break from Luhrmann's lightning-quick cuts and whip pans.
Elvis is a movie that will definitely draw mixed reactions… because Elvis. I have no doubt in my mind that Baz Luhrmann knew exactly what he was getting himself into when he set out to take on this project.
The Review
Elvis
Despite its weaknesses in places, Elvis is worth watching and enjoying if only to remember, once again, that legend called Elvis Presley.