Kevin Hart is out in South Africa on business. Not only is he performing a national comedy tour, but he's also here for Advertising Week Africa on behalf of his business Hartbeat and promoting the release of his new film Die Hart.
RELATED: Jumanji 4 Is Bringing The Jungle to the Real World… Very Soon
Die Hart was originally released as a 10-episode micro series for the now-defunct Quibi streaming service. Now, it has been recut into a feature-length film that stars Hart as a fictionalised version of himself who goes to Action Star School to learn how to be an action hero. Die Hart also stars Nathalie Emmanuel, John Travolta, Josh Hartnett, and Jean Reno.
Naturally, there's been much discussion about the role and if it symbolises how Hart is traditionally seen as a funny man by the general audience. However, he is quick to point out that it is merely a story hook and he has starred in other films outside of the traditional comedy genre. In a way, Die Hart is the evolution of Kevin Hart, as he makes more calculated decisions about his roles and creates his own projects through his production company. After all, he is an executive producer on Die Hart and Heartbeat Productions is behind it, so he has a major say in the how and why behind the production.
The Die Hart concept was created by screenwriters Tripper Clancy and Derek Kolstad who both wrote the script. Kolstad, in particular, is a name that should be familiar with John Wick fans since he is the creator of the gun-toting assassin and has written all four of the films.
When speaking to Kevin Hart, we asked him if Kolstad's involvement in Die Hart and his pedigree as an action screenwriter is something that drew him to the idea.
RELATED: The 8 Greatest Superhero Dogs of All Time Ranked
"This is what I mean when I say everything's intentional, right?" Hart said. "Like, you outsource the people who have done it correctly, so that they can help you do the thing that you want to do.
"For example: [Netflix's] True Story. I wanted to be a murderer. So, I said, 'Oh, my God, how do I do it correctly?' I went out and I got Eric Newman, who did Narcos and Narcos was the story of Pablo Escobar and the world of drugs and crime. I said, 'If I can get him to grab my idea and help me shape and mould it, I'll get the ground of reality that I want to better help me get into this space I want to be in.' It's the same in this regard. When you're talking about action… Alright, the comedy in Die Hart is the want to be an action star. But the real movie within the movie is that we're doing real action in the movie. Like there's real action scenes, and Natalie Emmanuel is great. And the moments that we embedded her in to showcase that she's got that in her [back pocket], while having fun and making jokes.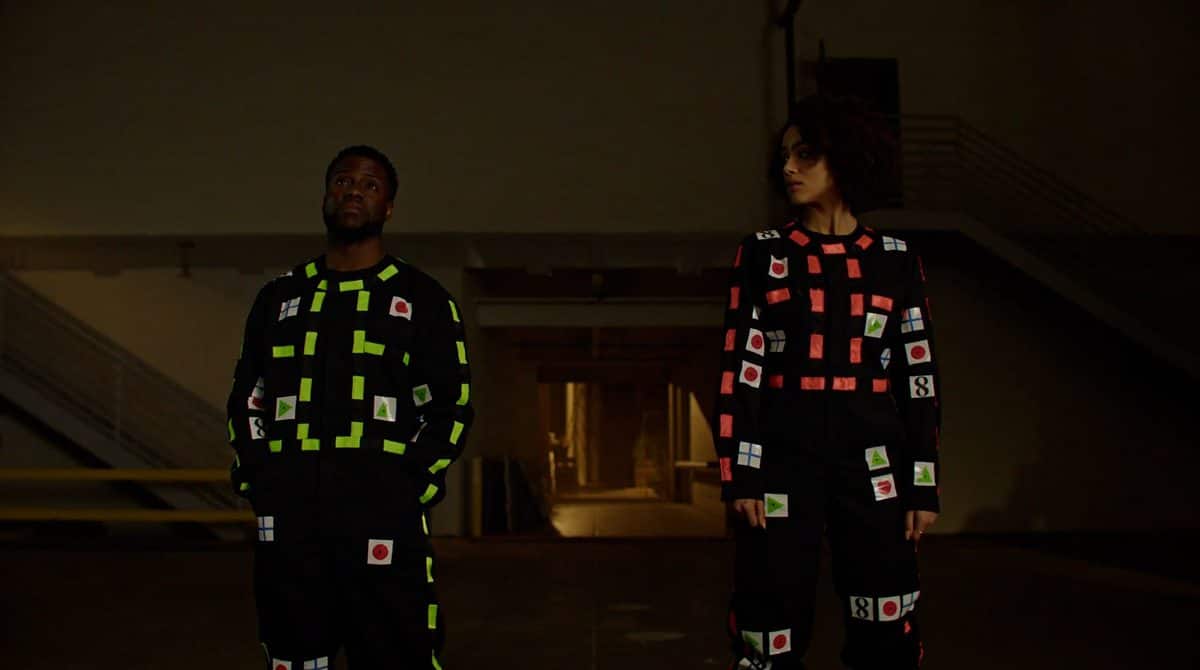 "There's a couple of real scenes with real choreography that show that we're just capable of doing it at this level. We're just hiding it. It is camouflage. When we do the research to find the people who are a part of the overall concept, you'll find more than just [Kolstad]. There's a lot of creators, a lot of people with great minds. [Such as] our writer who did a good job of putting us in contained environments, so that we were able to execute in a good manner while being budget friendly. Everything had a specific want and reason behind it. And I think our entire team — from writers, directors, producers, stunt coordinators, etc. — everybody checked the boxes on all levels to get us to our end result."
RELATED: Kevin Hart says SA visit exposed him to local talent he could work with
Die Hart, starring Kevin Hart, is out in South African theatres on 22 February and arrives on Prime Video on 24 February.