The ASUS Zephyrus range has grown into a formidable category in the gaming space since it launched a few years back. Earlier this year, I reviewed the ASUS ROG Zephyrus Duo 15 GX551 laptop – a great addition to the ASUS gaming range. Today, ASUS has announced the launch of the new ASUS ROG Zephyrus M16 gaming laptop.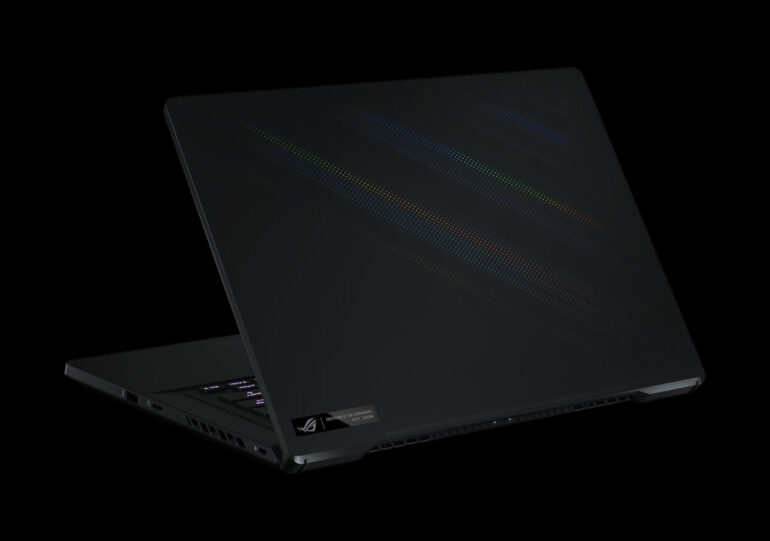 ASUS ROG Zephyrus M16 Gaming Laptop Form Factor
One of the key features of the new ROG Zephyrus M16 laptop is its chassis. ASUS has managed to cram a 16″ display into a 15″ form factor.
This was achieved by a new design that has streamlined the chassis, making it 5% smaller than the previous ROG Zephyrus M15. The bezels around the screen has been decreased to just 4.6mm on all four sides. As a result, the laptop achieves an impressive 94% screen-to-body ratio.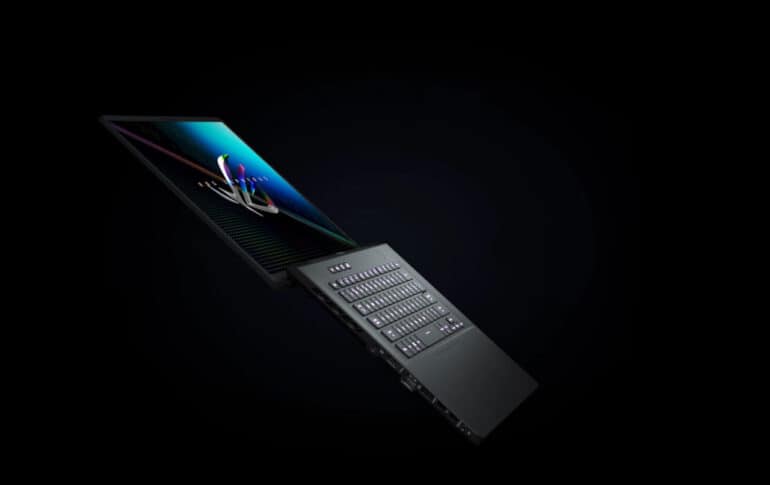 Enhanced Specifications
While a lot of the focus has been placed on the redesigned frame, ASUS has not dropped the ball when it comes to the latest-generation specifications.
We start off with the display. The ROG Zephyrus M16 laptop features a 165Hz refresh rate panel with a WQHD resolution. It also includes Adaptive-Sync, cinema-grade DCI-P3 colour gamut, 500 nits of brightness and Dolby Vision support.
Competing to be the best gaming laptop, ASUS has fitted the Zephyrus M16 laptop with the powerful, Core i9-11900H CPU. Additionally, it includes up to 48GB DDR4-3200 RAM and PCIe 4.0 SSD. You're guaranteed to breeze through every task you can throw at it.
When it comes to gaming, the unit also has you covered. It features a wide variety of GPU options from the GeForce RTX 30 Series. Units range from the entry-level RTX 3050Ti to the powerful RTX 3070 GPU.
Ultimate Portability
While the ASUS ROG Zephyrus M16 gaming laptop is capable of beating the best in the industry, it is still ultraportable. It measures 19.9mm thin and weighs just 1.9KG. This is impressive for a gaming laptop. Additionally, it has a 90Wh battery with around 10 hours of video playback for good measure.
Users will be able to charge up to 50% of the battery capacity in just 30 minutes. And what's even more impressive is that this can be done using a USB Type-C connection.
ASUS ROG Zephyrus M16 Gaming Laptop Pricing and Availability
The ASUS ROG Zephyrus M16 gaming laptop is available from today, 19 August 2021. It is available online at Evetech. Pricing starts at R33,999 for the RTX 3050Ti unit, up to R47,999 for the RTX 3070 model.