Studio:
21 Laps Entertainment, Twentieth Century Fox
---
Verdict: 1.5 / 5
The Ben Stiller bromantic alien-fighting flick The Watch, originally titled Neighborhood Watch, takes its lead from the superior British hit Attack the Block, mixing science-fiction with comedy. Unfortunately, it has traded in originality in favour of vulgarity in the form of immature, gross-out gags and crass conversations about male genitalia. There are a few undeniably funny moments in The Watch, the kind usually found in Seth Rogen films, but overall the balance between story and comedy is lacking.
Evan (Ben Stiller) loves his job as the manager of a local supermarket, befriending customers and employers. When the night guard, a friend of Evan's, is brutally murdered he vows to find the killer. He starts a neighborhood watch, recruiting a bunch of misfits. Among them is Bob (Vince Vaugh), an overprotective father, Franklin (Jonah Hill), an adolescent rejected by the police force, and Jamarcus (Richard Ayoade of IT Crowd fame), a good-natured Brit who dreams of rescuing housewives. Initially, Evan is the only one who takes the "club" seriously, but after they encounter a deadly creature from another planet they put their heads together to protect their hood.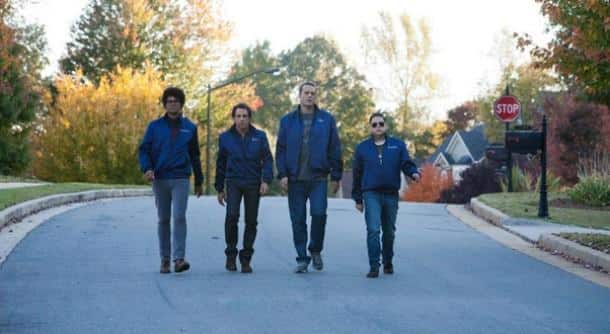 Even with a star-studded line up there are too many moments of awkwardness in The Watch. Jokes about "balls" and "willies" are only so funny for so long. What we have here is a sloppy comedy with a few good laughs and none of the actors giving one hundred percent. Given the alien invasion material, The Watch could have easily been a lot funnier and less predictable. Ultimately it's a film that qualifies as botch. When making a funny, stupid, crazy fun film it's important not to leave the funny crazy fun part behind.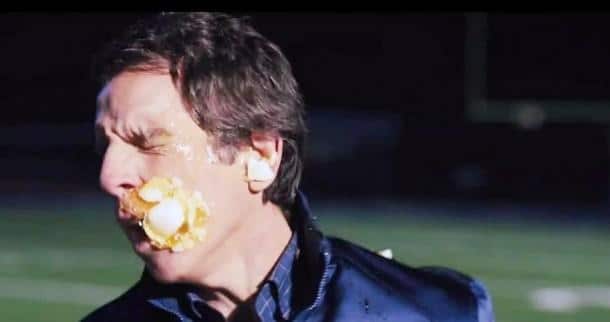 With a 16% rating on Rotten Tomatoes it's hard to argue in favour of The Watch. But you could do worse than hire it on a boy's night out. The Watch is watchable, but it's nothing more than that. Lacklustre!
[yframe url='http://www.youtube.com/watch?v=y2X-R_PR6xs']