Relax Resident Evil fans, Welcome to Raccoon City is in good hands!
One of the major problems with video game film adaptations is that most of the filmmakers involved aren't gamers or fans of the games. Heck, I'm willing to bet that some of them aren't too clued up about the world and the backstories of the characters before jumping in. And this is probably the main reason why most of those adaptations tend to venture off from the original material.
Thankfully, this isn't the case with Resident Evil: Welcome to Raccoon City. Director Johannes Roberts has not only played all the video games, but he is also very big on gaming.
In fact, the only RE game Roberts hasn't played is Village. Why, you may ask? Well, because he hasn't been able to get his hands on a PlayStation 5 yet.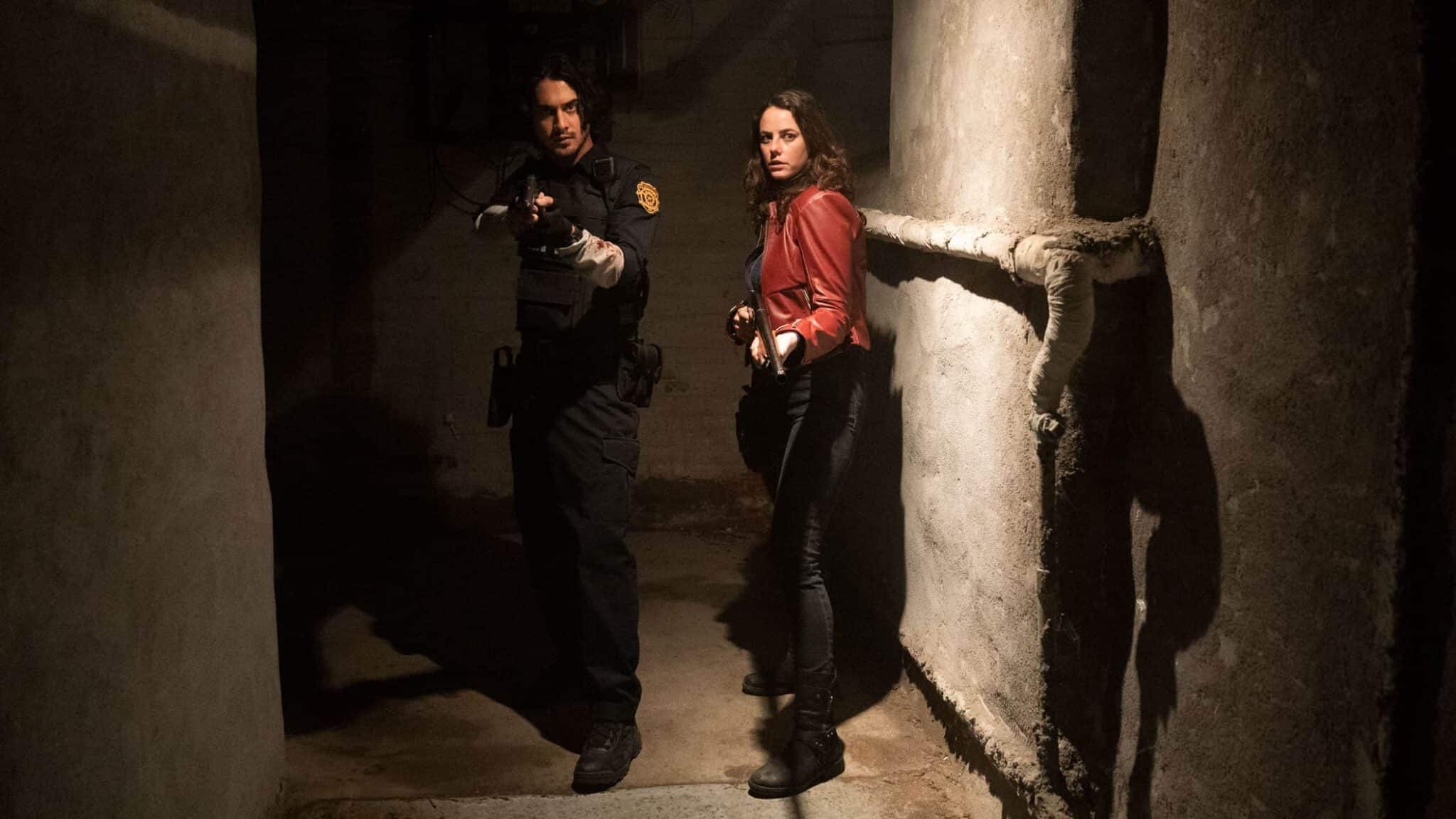 While many of the previous Milla Jovovich Resident Evil films collectively grossed over a billion dollars at the box office, Robert admits that "they were never really about the games." However, that's something that will drastically change with his Resident Evil: Welcome to Raccoon City, which arrives in cinemas on the 3rd of December, 2021.
Welcome to Raccoon City marks the beginning of a very new era for the franchise. It goes beyond cosplay. Not only are the characters and the story based on games but the in-game monsters, plants and locations are present too. And instead of being an action-heavy spectacle, the director has focused his strengths to create a horror-focused blockbuster film.
"I'm a horror guy. I'm a Stephen King guy. I'm a John Carpenter guy. All those things are sort of built into the fabric of this movie," he explains. "I was just like, 'Let's make a scary movie again.'"
This is a love letter to fans, especially those who loved Capcom's Resident Evil 2 remake from 2019.
"I remember playing that second game and going, 'This is the movie. This is it,'" Roberts told EW. "It just blew me away completely. The aesthetics of it, the tone, the mood. I was like, 'This is the cornerstone of what we're going to do.'"
Expect plenty of Easter eggs and clever nods to the RE franchise. Those who have seen the trailer know that Resident Evil: Welcome to Raccoon City promises scares, gore and action. It's hardcore.
Witness the beginning of Evil in South African cinemas on December 3rd, 2021.
Resident Evil: Welcome to Raccoon City stars Kaya Scodelario as Claire Redfield, Hannah John-Kamen as Jill Valentine, Robbie Amell as Chris Redfield, Tom Hopper as Albert Wesker, Avan Jogia as Leon S. Kennedy, and Neal McDonough as William Birkin.