Is it really all that far-fetched to think that John Carter could be getting a sequel on Disney's streaming platform? A John Carter 2 movie isn't the most ridiculous thing ever, right?
RELATED: 10 Box Office Flops That Are Actually Worth Watching
Movie buffs and film historians alike are fascinated by the idea of box-office bombs – doubly so when the movie had everything going for it to become a massive blockbuster. In 2012, John Carter became the latest release from Disney that was almost entirely absorbed in its massively popular Marvel Cinematic Universe.
A new sci-fi adventure based on a series of novels by Tarzan writer Edgar Rice Burroughs, John Carter aimed to become an epic trilogy that would earn the House of Mouse a couple of billions more in box-office returns. What they got instead was one of the most spectacular flops in recent movie history.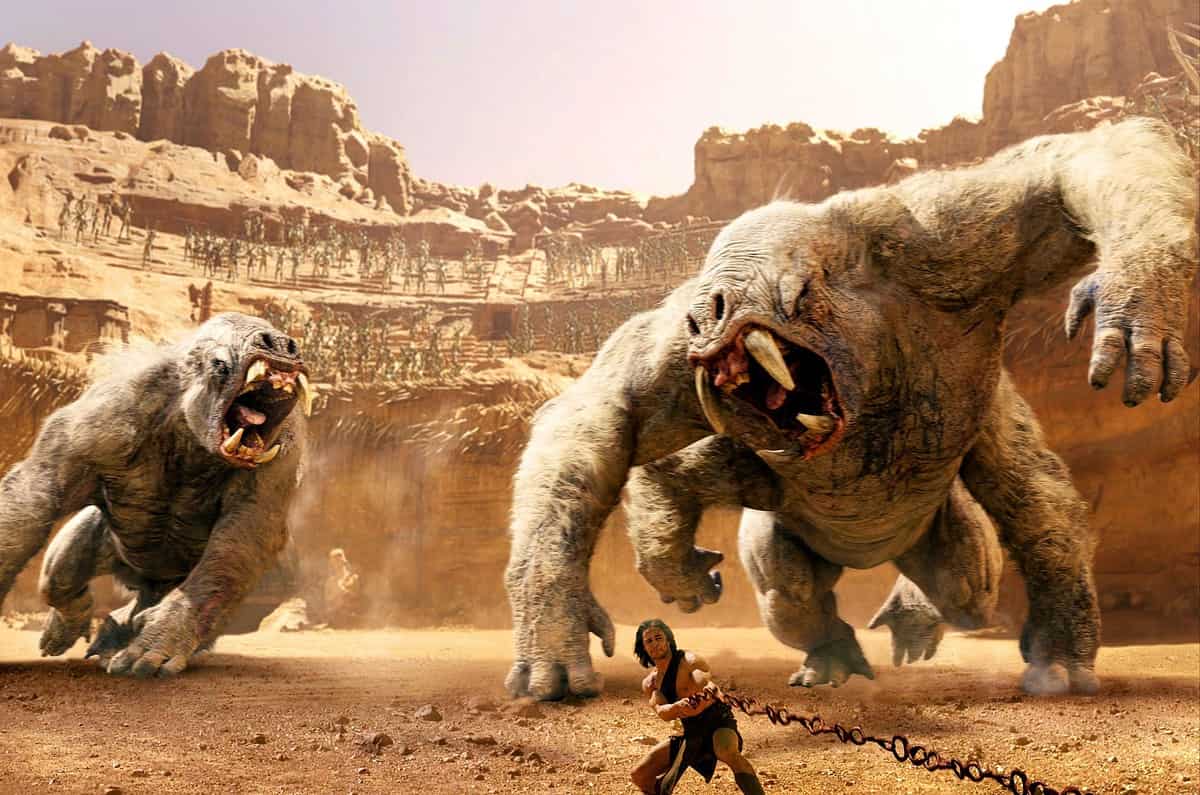 It's safe to say that John Carter failed to captivate its prospective fans – at least in the way the producers expected. Contrary to some of the most notable box-office flops of the past, John Carter didn't become some sort of cult classic a decade after its failed theatre release.
Nobody mentions the movie these days, let alone the possibility of seeing John Carter 2. However, Disney seems to be taking some risks with its trailblazing streaming service, Disney+. From reboots of long-abandoned projects to unexpected sequels and re-imaginings of some of the most beloved franchises released by the Walt Disney Company over the years, Disney+ has given new life to some franchises that everyone thought were gone for good.
Again, is it really all that far-fetched to think that the science fiction action film directed by Andrew Stanton could be getting a sequel on Disney's streaming platform? Well, perhaps, but it wouldn't be as unthinkable as it might seem, considering that the basis for a new trilogy was already penned all the way back in 2012.
The first – and so far only – movie in the series, 2012's John Carter, was just the beginning of Carter's adventures, according to director Andrew Stanton. The director of Wall-E and Finding Nemo had plans for so much more to happen after the events of the first movie, but, as we know, the movie's disappointing box-office performance – especially compared to The Avengers, a movie that Disney released on the same year – would lead to a cancellation of Stanton's trilogy plans.
Stanton had planned that John Carter's sequel would be titled Gods of Mars. On the film's tenth anniversary, the director revealed some plot elements that would make the sequel much more ambitious than its predecessor – something that just wouldn't fly nowadays, considering the reputation of the first movie.
All things considered, and with the power of hindsight on our side, the film didn't deserve all the bad rap it got. Perhaps the only mistake that the movie made was trying to break away from the mould, especially at a time when The Walt Disney Company was in the process of becoming the Marvel factory.
The movie's failure spearheaded a new era in film history: the era of "playing it safe." Movies now felt like they were made by consensus, with the more unique ideas being utterly destroyed at the box office. All of this doesn't mean that there's now a better chance of getting a John Carter 2, not even in Disney+, but there are more ways to make a sequel these days than just a movie.
We could be getting the sequel to John Carter that's long been rumoured, only that, thanks to Disney+'s diverse content, the trilogy could become an animated series instead. Maybe the John Carter sequel was designed to be made in the shape of a What If…? episode.
RELATED: The 15 Best Johnny Depp Movies
Should the original film's stars Taylor Kitsch, Lynn Collins, Willem Dafoe, Dominic West, Samantha Morton, Mark Strong, Bryan Cranston and Ciarán Hinds return for the sequel?
Tell us, do you want a John Carter 2?